Crime
Robbery in Rockridge: Women recount back-to-back crimes
Two women share their experiences of violent crime in Oakland: "It's everywhere," one said. "People are acting with impunity like it's a sport."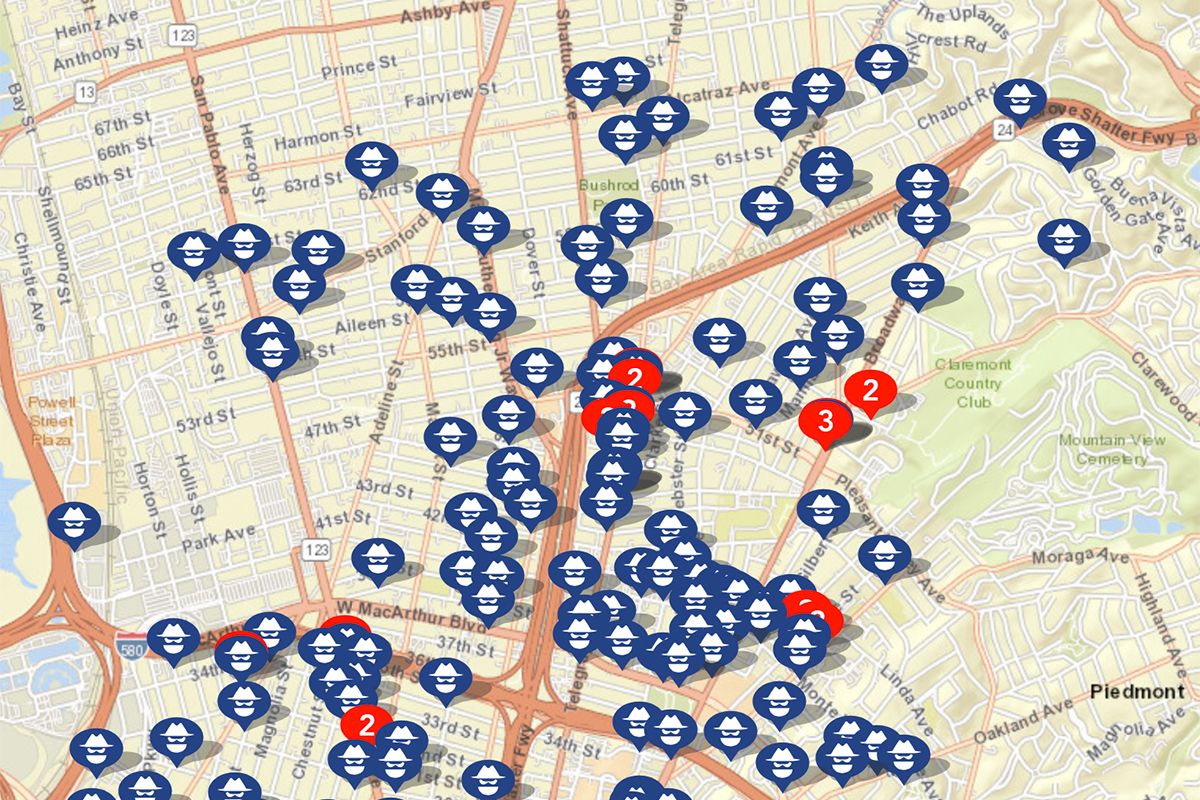 On a recent Thursday afternoon in Rockridge, Caryn Kramer had just parked near her longtime nail salon when a masked stranger stepped out of the passenger seat of a black car beside her.
Then he pointed a gun at her head.
Kramer, 55, said she didn't think twice.
"I looked at him and I screamed, 'NO!'" she told The Scanner. "And then I ran. I don't even remember closing the door behind me."
She sprinted half a block down Claremont to College Avenue, taking refuge in her nail salon, where staff locked the door.
"I remember thinking, what would my dad have said?" recalled Kramer, whose father died last year. "In all cases, you give them what they want. But at the time, my fight or flight instinct was, I am getting the hell out of here. I'm not spending any time handing over anything."
Kramer, a longtime Oakland resident, was relatively lucky: She managed to avoid being robbed that afternoon.
But Susan E. (who asked to otherwise remain anonymous) wasn't so lucky.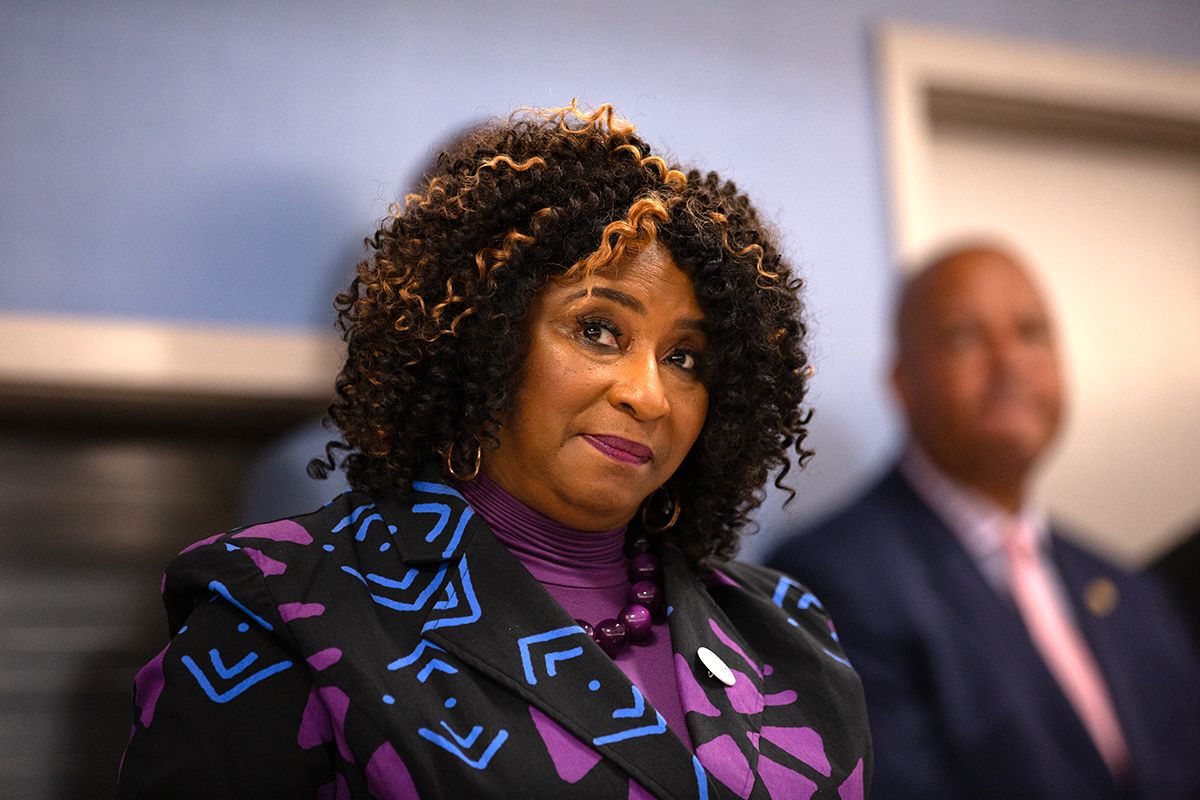 Susan and her husband, who are both in their 70s, had just gotten into their car at the Rockridge BART station when a newer black Acura boxed them in.
It was right around 4 p.m. on Aug. 31, within minutes of Kramer's experience. They were parked on the west side of the station by the steps that lead to College Avenue.
Two men got out of the Acura and approached the couple on either side of their car. They each had a gun, which they pointed through the open windows.
The men demanded the couple's phones, watch and wallets, recalled Susan, who has lived in Oakland for 45 years.
"It was a crime of opportunity," she said. "They happened to be there and we were there and they were looking for people. It could have been anybody."
After taking what they wanted, the men sped off before Susan or her husband could get their license plate. It happened very, very fast, she said.
"There's not enough time to do anything. These guys are so practiced," she said. "They swoop in and they swoop out. There's almost no time for reaction."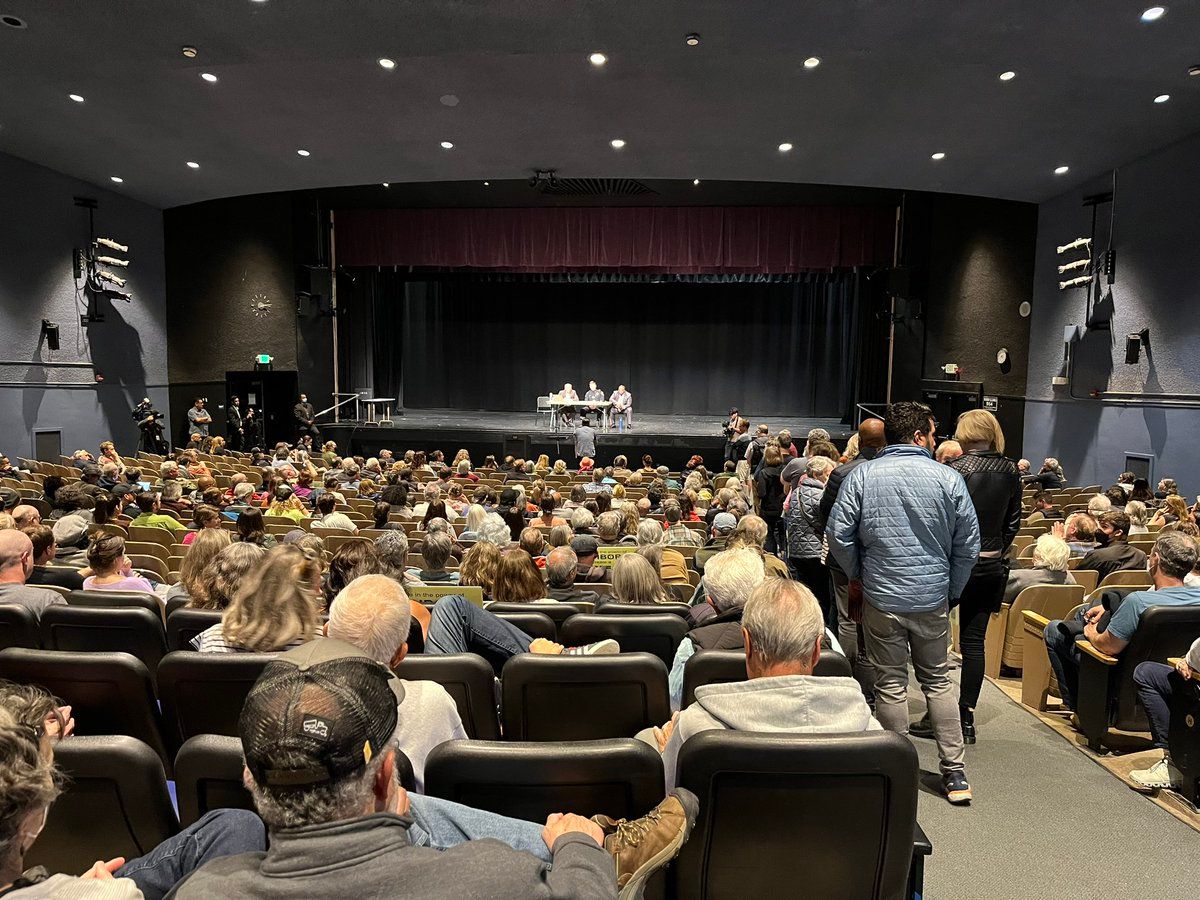 The latest crime statistics show violent crime up 19% in Oakland compared to the same period last year.
Robbery alone is up 30%, with more than 2,500 robberies so far this year.
Both women ultimately shared their experiences on Nextdoor — despite some qualms — in an effort to let others in Upper Rockridge know to watch out for possible trouble.
"I have been trying to stay away from Nextdoor because so much [is] negative and crime talk," Kramer wrote. "BUT… it happened to me."
Susan's post went up around the same time.
"We share this information with the community to inform it of the continued need for vigilance," she wrote.
Other community members then asked The Scanner to find out more.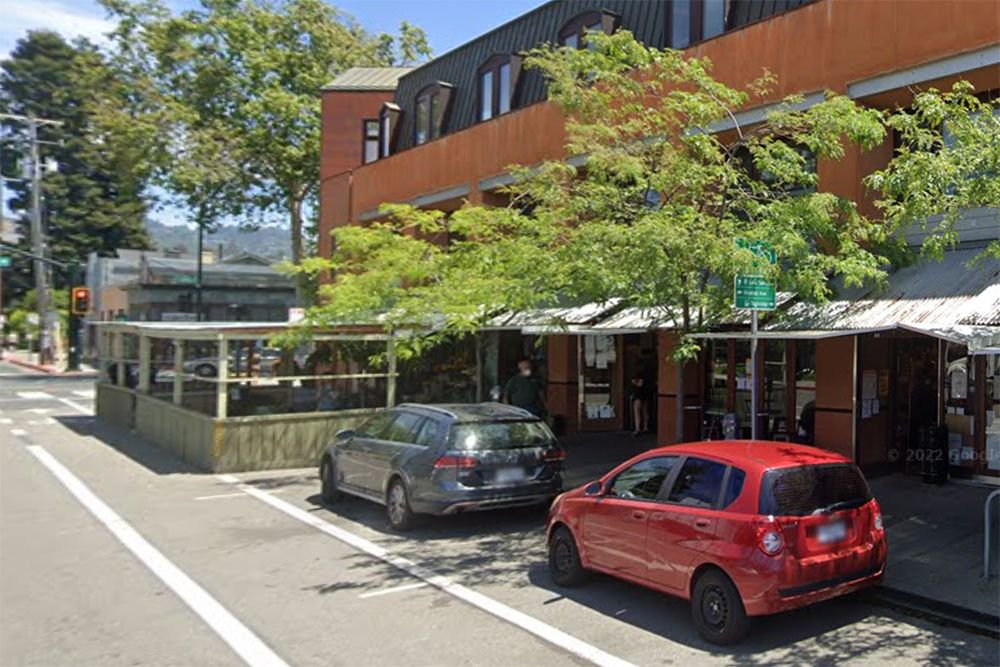 The women's posts drew hundreds of comments from people offering sympathy and advice.
Many expressed concern about rising crime in Oakland, which has spread into every neighborhood: These days, everyone seems to have a story of being targeted or knows someone who has been.
"It's everywhere now," Susan said. "People are acting with impunity like it's a sport."
The 75-year-old said she didn't call 911 until she got home because the robbers made such a quick getaway and she knew she was unlikely to get through.
After waiting 15 minutes to talk to someone, OPD transferred her to BART PD. Susan left multiple messages for BART but no one ever called her back.
Over the years, Susan said, she and her husband had heard gunshots when they lived in Temescal and had their house burgled four or five times after moving into Rockridge.
But the robbery was a first for them.
Just a day before the robbery, however, Susan's husband was sitting outside Highwire Coffee at Market Hall when someone got out of a car and began smashing windows not far from where a woman had been violently robbed in May.
Since then, many women have described being targeted in violent robberies in what seems to have become a disturbing trend.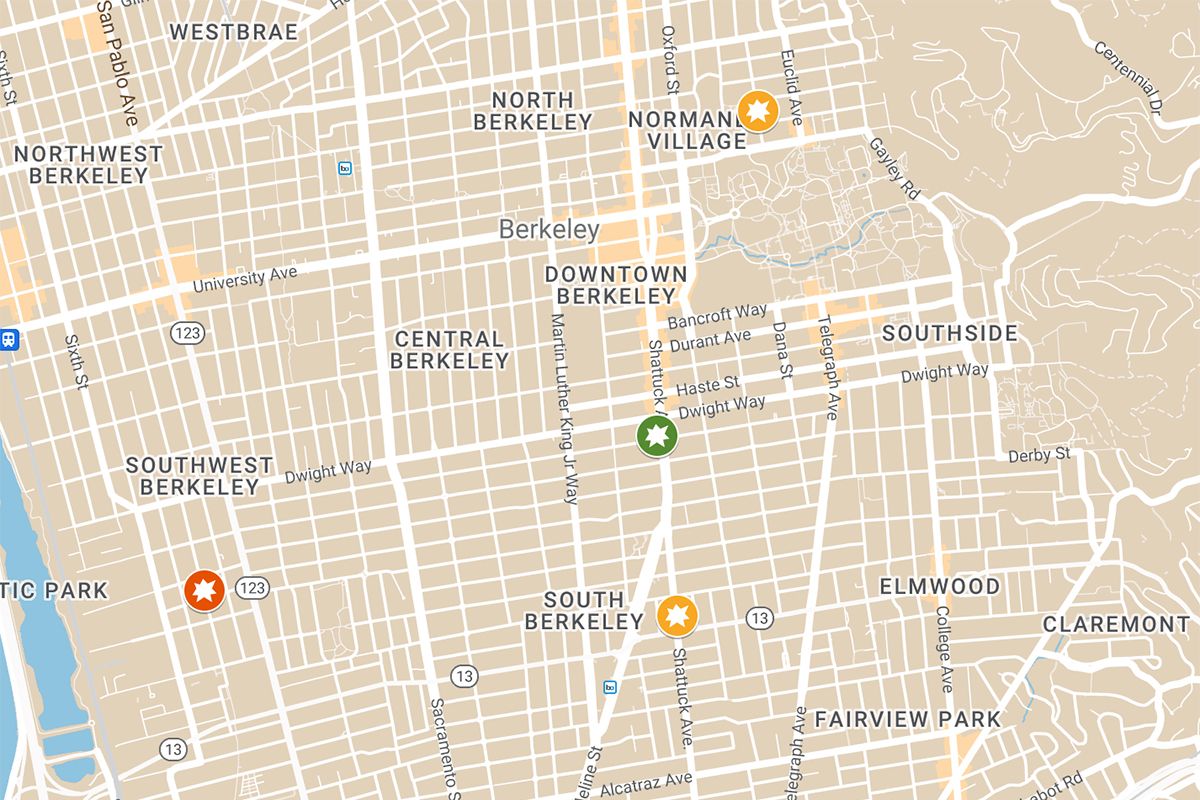 "It's all my friends and I talk about," she said. "It's: How do we increase our awareness? What can we do differently?"
First, they stopped carrying large purses, Susan said, opting for smaller slings and pouches. But even that has begun to feel too vulnerable.
"We keep our phones and cards in our bras and pockets," she said.
"We all love Oakland," she continued. "Nobody wants to move. We're just feeling helpless about how to have more systemic change."
Read more Oakland coverage on The Scanner.
After the recent robbery, she added, she and her husband decided they would no longer park at Rockridge BART, using the Market Hall lot instead.
"This is just one more way I have to be cautious in my life or be aware in ways I don't want to be aware," she said.
Logically, she said, she knows crimes like this aren't "happening every second," particularly in North Oakland. And she said she is still grateful to live in such a privileged area.
But something feels different now, she said.
"It's this accumulation of these incidents," she said. "It's a pervasive thought now for older people. Constant."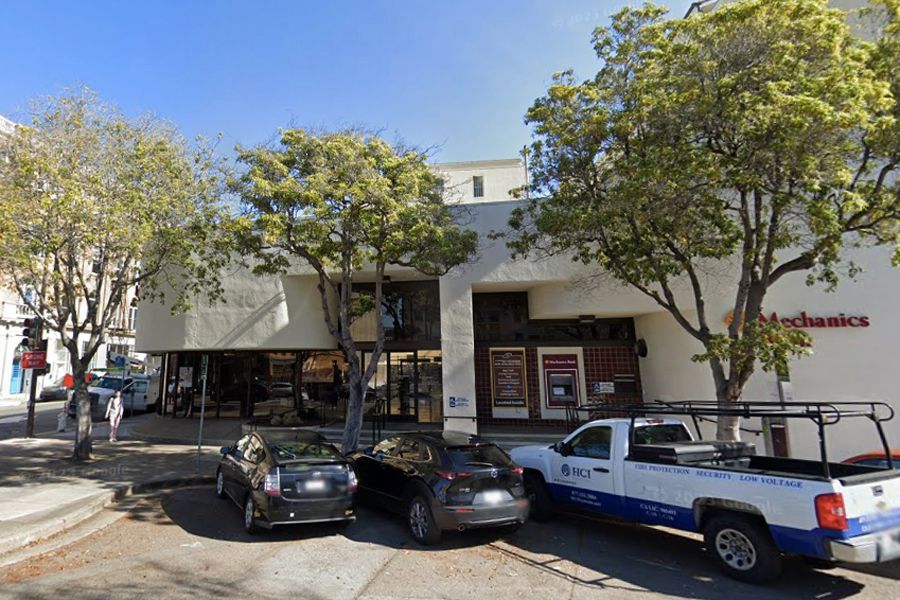 Susan said she now keeps a close eye on the rearview mirror, even when she drives in her own neighborhood.
"When I turn onto my street or onto my block, if somebody's behind me and I don't know the car, I won't park in front of my house," Susan said.
She said she'd heard EMDR therapy could be helpful in recovery from trauma. And she said she is still trying to come up with other solutions.
"People do have to be aware and somewhat cautious," she said. Pausing, she added: "I don't have any answers."
"I wanted to run away from it"
Caryn Kramer, the woman who managed to escape being robbed in Rockridge, said she still hadn't fully processed what happened to her.
"It was so surreal. It hasn't affected me mentally," she said. "I haven't had the moment where I broke down to cry."
When she got home right after the robbery, she told her husband she wanted to rent out their house and move away for a year, maybe to Napa.
"He's like, 'We love this place. We love our life. You love your yoga,'" she recalled.
So Kramer decided to organize a community meeting instead, to bring private security to their Upper Rockridge neighborhood.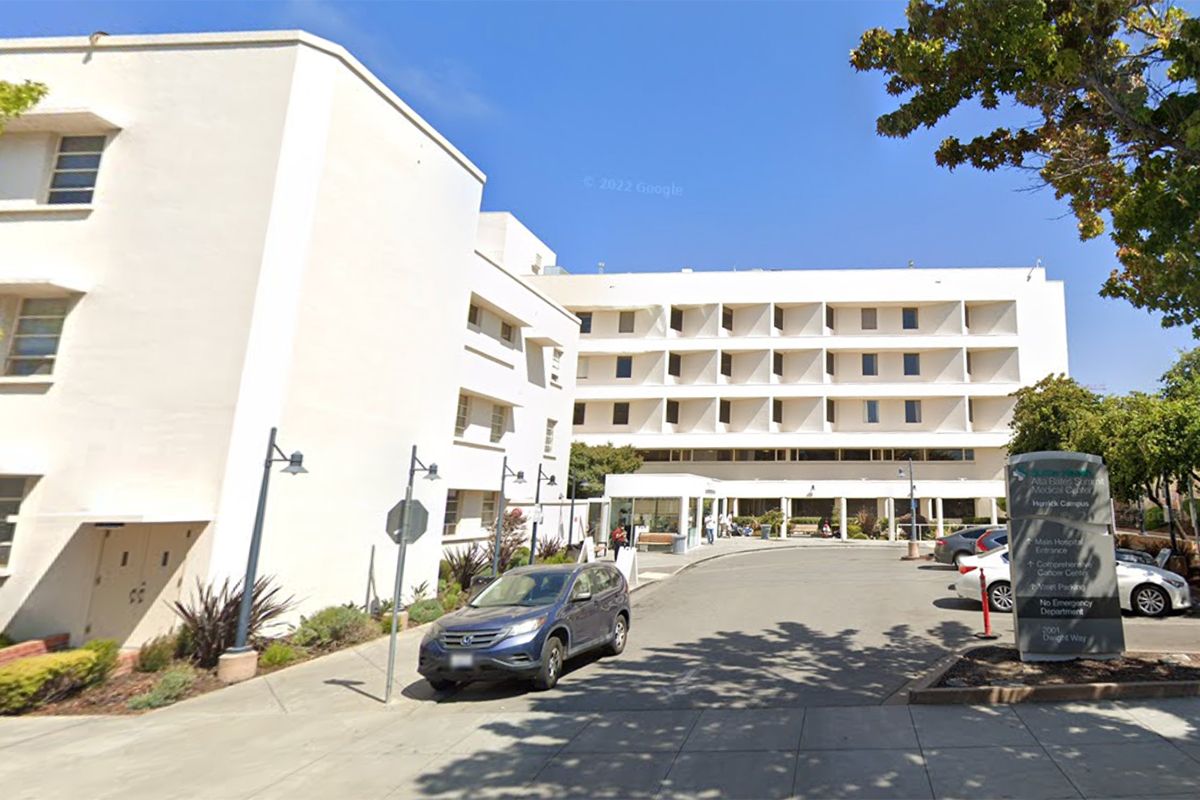 And it wasn't just because of what happened to her. The difficult stories had been piling up.
Two friends, both women, had been robbed at gunpoint in August after seeing a show at Oakland's Fox Theatre.
The son of one of those women was nearly carjacked in Berkeley at about the same time.
And a different woman from that neighborhood, one of the safest in Berkeley, was carjacked at gunpoint in July.
"I wanted to run away from it, but now I'm on the other side," Kramer said. "I'm leading the charge to hire a 24/7 security patrol."
She said she knew that approach would only go so far.
"It has to go higher. We have to have our local government nip this in the bud," she said.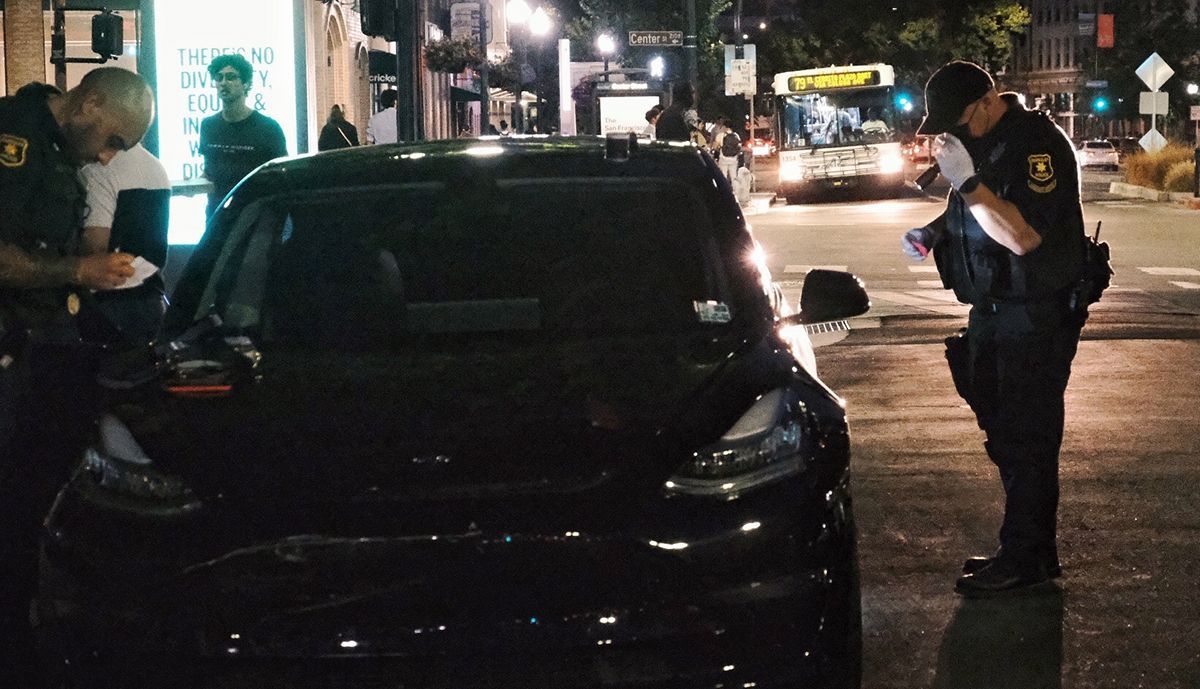 Like Susan, Kramer said the recent robbery attempt changed her behavior.
Put simply, she said: "It's preventing me from living my life."
She's skipped trips to the gas station and the grocery store, and to grab tacos and fries at Belly, due to Oakland's rising crime. And she won't drive her nicer car as much either.
"When I'm going around town, I'm taking my dad's old Camry," she said. "That's what I feel safe driving."
When she got home after the robbery, Kramer took off her wedding ring. And she stopped carrying a purse.
"We used to not lock our doors. I have never ever felt this way before," she said. "We knew there was always crime in Oakland. But it didn't really come up to us."