Crime
OPD announces arrests after Market Hall beating, robbery
North Oakland Councilmember Dan Kalb is holding a meeting about crime and violence next Tuesday, May 30.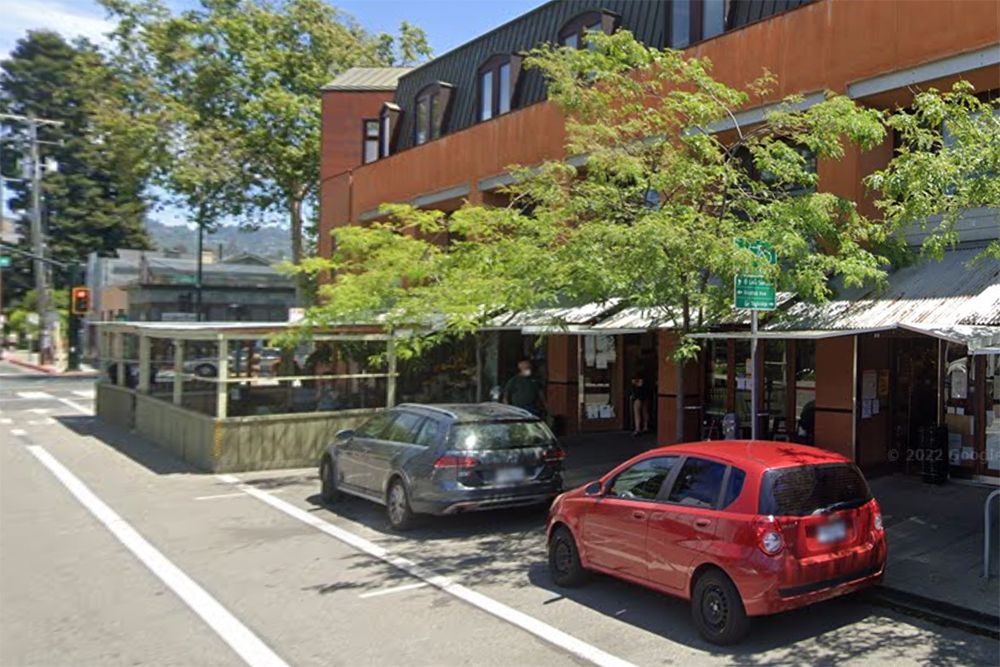 A woman was beaten and robbed outside Market Hall in Oakland's Rockridge neighborhood on Sunday afternoon in a violent attack that has prompted concern on social media.
The woman who was attacked was 63 years old, according to one witness to the incident, which took place at 1:30 p.m. on the Shafter Street side of Market Hall, around the corner from College Avenue.
The witness said several young people surrounded the woman on the sidewalk and one of them struck her in the back of the head until she fell down.
One member of the group then dragged the woman by the hair across the sidewalk and struck her in the head at least 10 times until a bystander intervened, the witness said.
A member of the group then attacked him too, the witness said.
The group took the woman's small crossbody bag, along with her phone and keys, the witness said.
A local resident who was in the area just after the robbery said she and a friend had been walking back to their car after having lunch at Acre Kitchen & Bar in Market Hall when "a bunch of young people ran by us slamming into us as they ran."
The woman was on crutches but, luckily, she said, "they slammed me into a … railing so I was able to grab it and prevent myself from landing on the ground."
Her friend also managed to avoid being pushed to the ground.
The group ran toward Forest Street and was able to escape, witnesses said.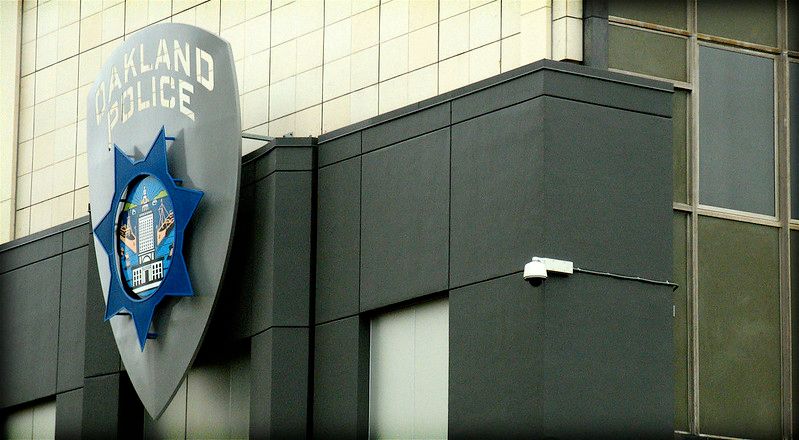 The Oakland Police Department said on Monday that arrests had been made in connection with the attack and that it was an ongoing investigation.
OPD said more information would be released Tuesday.
On NextDoor, community members said OPD managed to stop the group's car Sunday, in the area of Lakeshore and Grand Lake, and arrest several people after locating them with the help of OPD's helicopter.
Some posters on NextDoor said the car was a silver SUV that may have been linked to other recent muggings in North Oakland.
At least two people on NextDoor described other recent robberies where the culprits used a similar vehicle and women were dragged by the hair before their property was taken.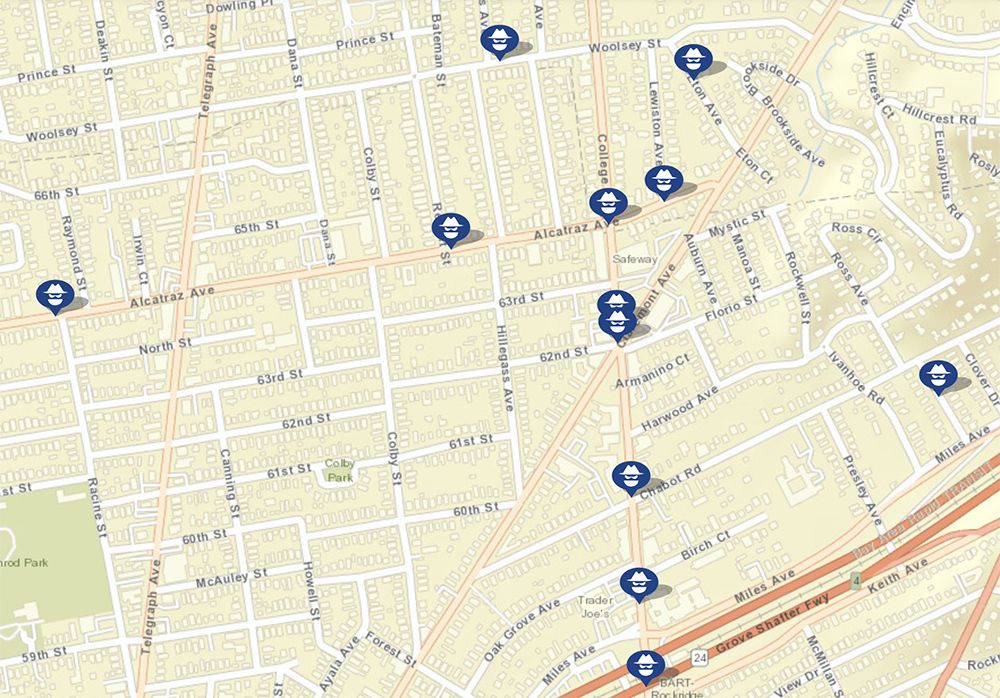 Oakland has had more than 900 robberies this year, according to CrimeMapping.com: nearly 200 in January, 186 in February, 179 in March, 236 in April and 139 so far in May.
Nearly 60% involved a firearm while about 30% were strong-arm robberies.
Only a fraction of Oakland's robberies, fewer than a dozen, took place in Rockridge.
OPD asked anyone with information about Sunday's incident to call the OPD Robbery Section at 510-238-3326.
North Oakland Councilmember Dan Kalb is holding a meeting on crime and violence Tuesday, May 30, from 6:30-8 p.m. The hybrid meeting will be held at 300-340 42nd St. and also streamed online via Facebook.
This story was updated slightly after publication when additional details became available.