Crime
Armed carjacking on Parkside: Men followed woman home
The carjacking appears to be the first robbery of any kind this year in the typically safe Berkeley neighborhood east of Claremont Avenue.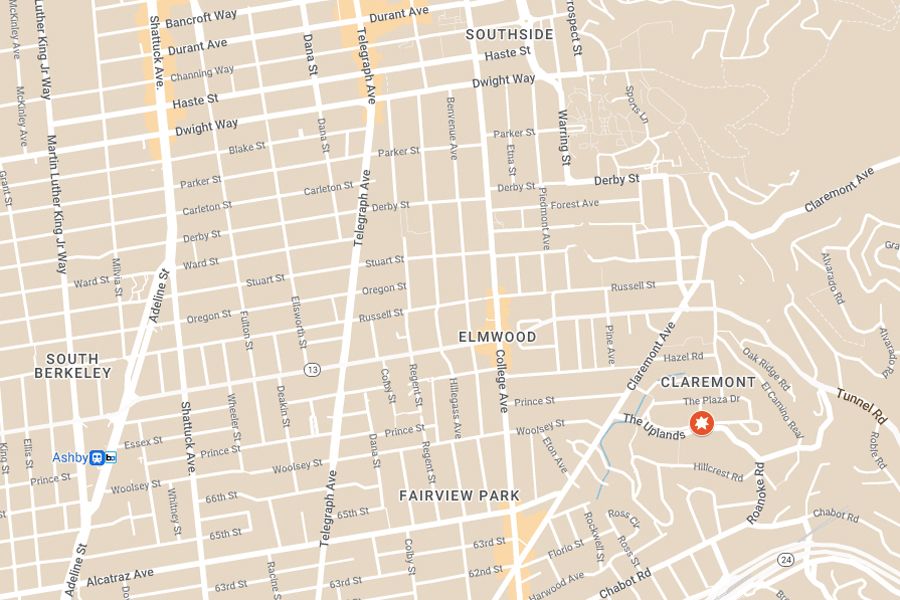 A resident on Parkside Drive in Berkeley's Claremont neighborhood was followed home and carjacked at gunpoint late Thursday night, authorities report.
The incident happened at about 11:20 p.m. when the woman got out of her car, Berkeley police said.
Limited details were available due to the ongoing investigation, but police said the woman was followed for some distance and carjacked right after she parked.
After publication, the woman said the men pulled up behind her at The Uplands and were behind her for only a block.
"The Berkeley Police Officer told me that crime against older women alone, age 60 to 80, has increased exponentially," she said. "The same day as my armed carjacking two separate incidents occurred in Berkeley during the afternoon hours. Two women were followed from different banks by different people who robbed them. The officer said I was targeted more for being alone and older than for the type of car I was driving."
She said all four men were armed with assault rifles.
The men took the woman's keys and drove off in her car, a Mercedes-Benz GLK 350, authorities said.
The carjacking appears to be the first robbery of any kind this year in the typically safe neighborhood east of Claremont Avenue, according to Berkeley police data.
There have been about a dozen vehicle thefts and nearly two dozen burglaries in the neighborhood over that period, but those are property crimes rather than violent ones.
Last week, police in Oakland warned community members about people following customers home from banks and robbing them.
That does not seem to have become a trend in Berkeley, but BPD said two women were followed home and robbed Thursday: the woman who was carjacked on Parkside and a 68-year-old woman who was robbed on Panoramic Hill after being followed from downtown Berkeley earlier in the afternoon.
Berkeley carjacking statistics are not readily available online but there have already been about 15 other carjackings in Berkeley in 2023.
In recent years, Berkeley has consistently averaged about 14 carjackings a year in total, BPD said previously.
According to Berkeley police data, robberies are up 9% in Berkeley compared to last year at this time.
There have been more than 170 robberies in Berkeley so far this year, which is about on pace with the city's historic average of one robbery a day.