Arrests
Woman in her 70s robbed by kids outside police station
Police arrested a 12-year-old and several others. BPD also investigated an armed robbery and a carjacking near campus over the weekend.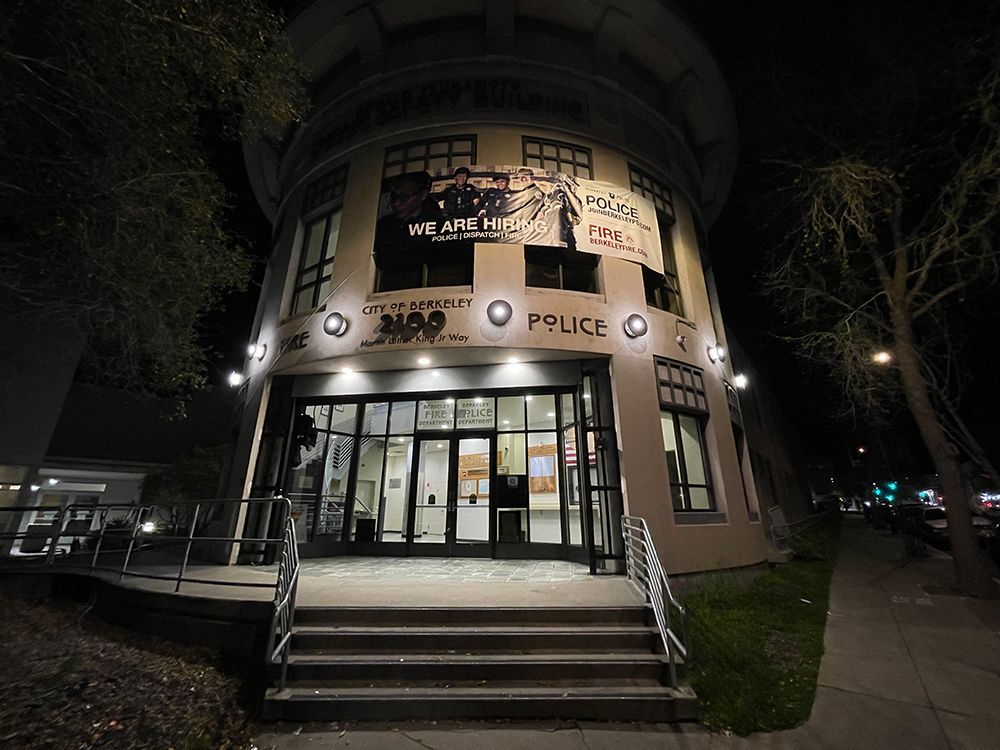 A woman in her 70s was attacked and robbed by two juveniles while walking past the Berkeley police station Saturday night, authorities report.
The woman was walking just after 8:30 p.m. on Addison Street near McKinley Avenue when a car pulled up next to her, police said.
Two young people got out of the car and attacked the woman, Berkeley police said.
They took her purse and fled in the getaway car.
Berkeley police officers spotted the car near San Pablo Avenue and 55th Street a short time later.
The group began to evade police, BPD said, and eventually jumped out of the car and ran.
Two of the individuals were captured near the car while three others fled into the block, police said.
Police ultimately arrested four of them — ages 12, 15, 16 and 17 years old — while one escaped.
The woman was treated at the scene for a complaint of pain to the head.
On Sunday, she wrote on NextDoor about what happened. She said she'd been walking home from Berkeley Rep when the robbery happened.
"It makes me angry and sad that as a woman I do not feel safe walking in my own neighborhood," she wrote. "I've been here since 1995 and have never experienced such until this year. These are kids arbitrarily and without conscience attacking mostly women. I'm relieved that I wasn't shot, just roughed up but truly shaken from this experience."
She said she planned to have X-rays to assess her head and neck this coming week.
Berkeley has had more than 130 robberies in 2023 compared to 110 over the same period last year, according to the most recent data available.
That's an 18% increase.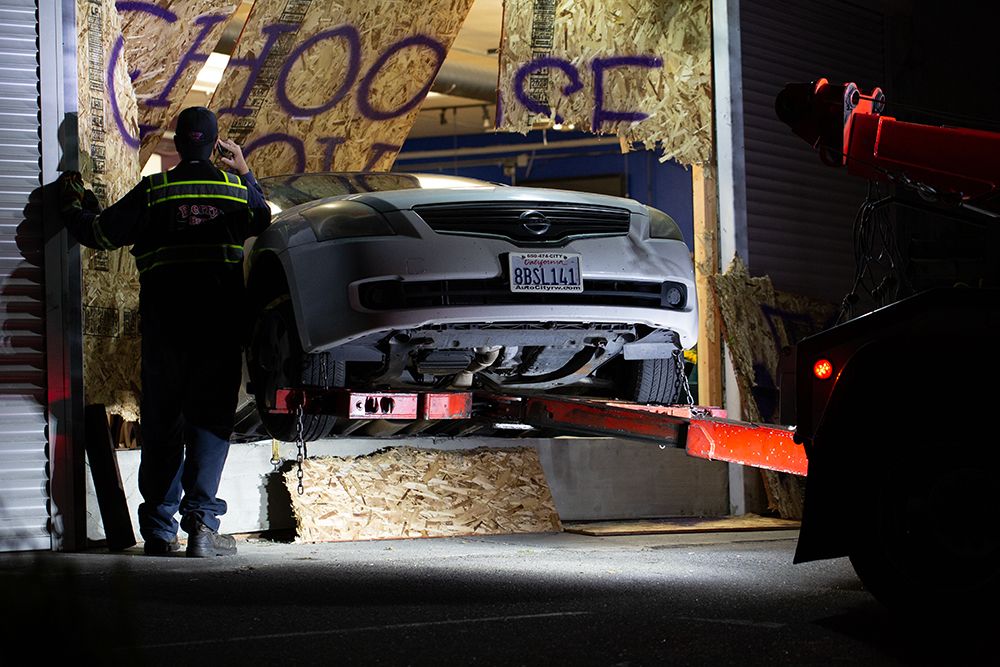 Berkeley carjacking under investigation, too
Earlier on Saturday night, police also investigated a carjacking in Berkeley.
The incident took place at 6:20 p.m. in the 2300 block of Blake Street near Ellsworth Street in the Southside neighborhood.
Police say a man was robbed at gunpoint of his Chrysler 300.
Limited details were available.
Berkeley has had at least nine other carjackings in 2023, well ahead of reports in the city last year.
Sunday night armed robbery near campus
A young woman was robbed near campus Sunday night in Berkeley as well.
That incident took place just before 8:40 p.m. near Haste and Bowditch streets.
The woman, a Berkeley resident in her early 20s, was walking when three men approached her from behind.
One of the men had a gun, police said.
The group grabbed the woman's purse and fled in a getaway car. Police were unable to locate them.
In the first three months of 2023, about one-quarter of the robberies reported in Berkeley involved a gun, according to recent BPD data.
Note: This story was updated after publication to better reflect a description of the event from the woman who was robbed.
🗣️
If you've been directly affected by crime in Berkeley, The Scanner would like to hear from you.