Crime
Berkeley driver blocked in by armed robbers who took Rolex
Berkeley police say the robbers used at least one assault rifle, possibly more, during the robbery at Center Street and Kala Bagai Way.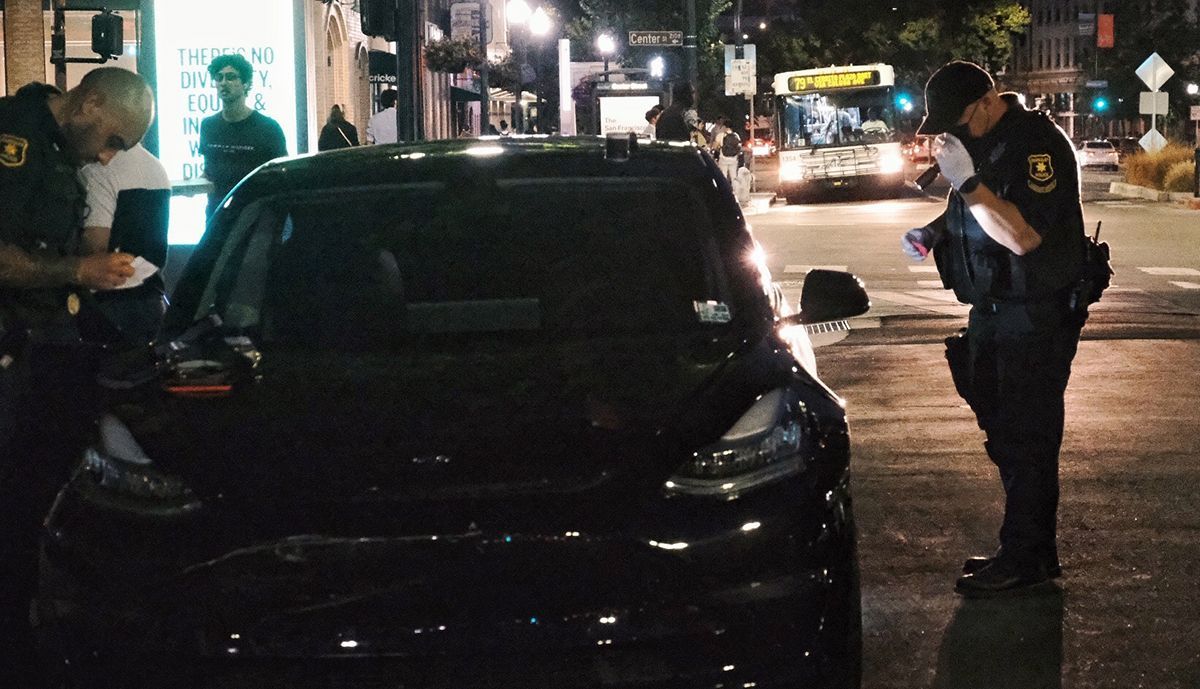 Two people parked in downtown Berkeley on Wednesday night were robbed at gunpoint of a Rolex after being boxed in by the suspect vehicle, authorities report.
Berkeley police say the robbers used at least one assault rifle, possibly more, during the robbery on Kala Bagai Way north of Center Street just before 7:35 p.m.
Numerous people initially called police to report several "people with guns" in the area.
When officers responded, a couple pulled up and identified themselves as the victims of a robbery.
The pair told police the robbers had stopped in front of them and boxed them in so they could not drive away.
Then two passengers, carrying at least one rifle, got out and robbed them while the getaway driver stayed in the car.
The victims were not hurt but they were pretty shaken up, police said.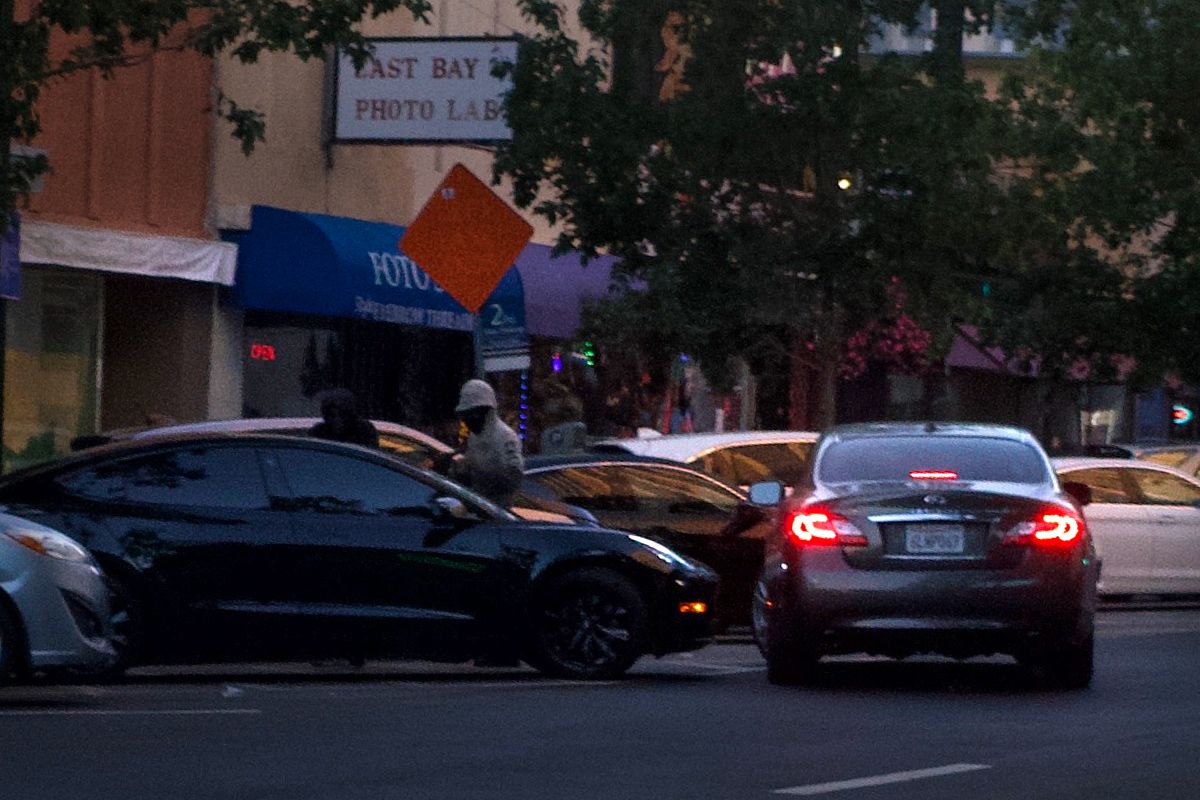 A community member also described the scene to The Scanner.
The witness saw a silver Infiniti with California plates make a left onto Kala Bagai Way from eastbound Center "just after the light turned red, forcing their way past cars heading north on Shattuck that were already in the intersection with the green light."
That led to "Horns, shouting and swearing," they said.
Then the Infiniti "stopped abruptly" in front of an occupied black Tesla that was parked on the west side of Kala Bagai Way facing out.
Two men got out of the Infiniti, which had been seen casing the block, "and immediately began pulling on all four door handles" of the Tesla, "striking the car doors and windows with what sounded and looked like a metal pipe. The Tesla driver attempted several times to gently ram the Infiniti to get them to move out of the way, making contact each time."
The men were able to get the Tesla doors open after several minutes, "and a brief struggle with occupants ensued."
The assailants sped off a short time later, "maybe noticing a dozen or so people with cameras pointed at them," the community member said.
Robberies in Berkeley are up 7% this year
Robberies in Berkeley are up 7% in 2023 compared to the same period last year, according to BPD data.
There have been more than 220 robberies in Berkeley this year, putting the city slightly below its historic average of one robbery a day.
But the robberies have become increasingly brazen in Berkeley, Oakland and elsewhere in the Bay Area in recent months.
On a single day in July, a 68-year-old Berkeley woman was dragged down the stairs and robbed after being followed home from the bank and a woman was carjacked in the Claremont neighborhood — where violent crime is generally unheard of.
Several weeks later, a Berkeley High student was robbed of his bike in Tilden park and a man was pistol-whipped during a robbery near Starry Plough.
Read more about robberies in Berkeley.
In early August, a 79-year-old woman was targeted in a South Berkeley robbery and a man shattered the car window of a woman on Domingo to wrest her purse from her body.
Cal move-in week saw an attempted carjacking near campus as well as the successful carjacking of a student outside a frat the same day.
Also in August, a woman was robbed at gunpoint in broad daylight in a typically safe North Berkeley neighborhood and, just days ago, a woman was robbed while waiting at a North Berkeley stoplight after the culprit broke her car window to get her bag.
The woman tried to run but the robber chased her down and took her property, according to police and community reports.
Police also investigated an armed carjacking attempt in the Berkeley Hills this week.
There have already been at least 19 carjackings in Berkeley in 2023, according to preliminary data.
That's up significantly from historic averages of 14 a year in total. Last year at this time, there had been eight carjacking reports.
Note: The Scanner removed a photograph from this story by request out of an abundance of caution to respond to potential public safety concerns raised by community members.
🚨
Readers asked us about this incident, which resulted in this report. Have questions about crime in Berkeley? Alert The Berkeley Scanner.