UC Berkeley
3 arrested, guns found; women robbed: Berkeley crime roundup
The robberies happened Saturday, one in the Claremont neighborhood and the other in South Berkeley. In one, a 79-year-old woman was targeted.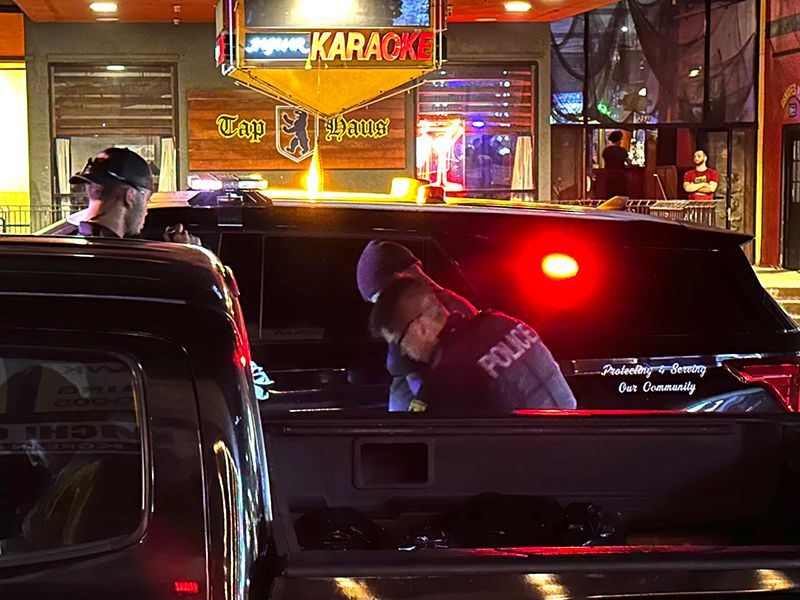 Two women were robbed over the weekend in Berkeley and, in a separate incident, police arrested three men with guns near the UC Berkeley campus, authorities report.
Both robberies happened Saturday, one in the Claremont neighborhood and the other — which involved a 79-year-old woman — in South Berkeley.
In the first, which took place around 11:50 a.m., a 51-year-old woman had just parked at Domingo Avenue and Russell Street in the Claremont neighborhood.
The woman had just placed a cake on the seat beside her when a man suddenly broke her driver's side window and tried to steal her purse, which was strapped around her shoulder, police said.
The woman put up a struggle to try to keep the bag but the man was able to make off with it in a getaway car, authorities said.
Later that day, around 5:15 p.m., a man confronted a 79-year-old woman at Colby and Woolsey streets in South Berkeley.
Police say the culprit "forcibly removed" the woman's tote bag and fanny pack from her body and then fled. She reported no injuries.
Robberies in Berkeley are up 7% this year, with about 200 robberies so far, according to Berkeley police crime data.
Men with guns arrested near UC Berkeley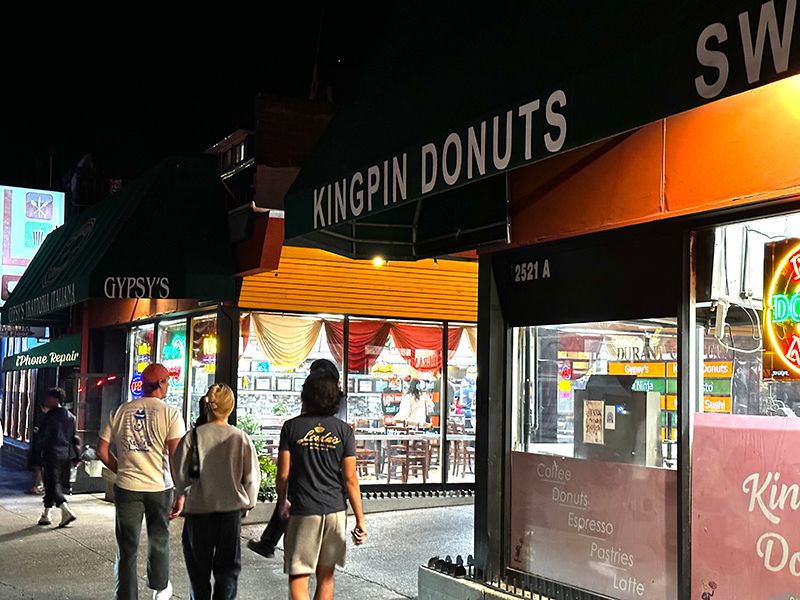 On Sunday night, police were called to Kingpin Donuts on Durant Avenue for a report of four men dressed in black and wearing ski masks.
The men seemed to be waiting to get food, according to the report. One of them had a gun in his waistband.
A responding officer saw the men walk over to a dumpster area for some of the restaurants on Durant and appear to dump some items, police said.
When officers searched the area, they found three guns, including two that had extended magazines.
Berkeley police said at least two of the guns were ghost guns.
Police contacted three of the men and arrested them around 10:10 p.m. The fourth man was not located, BPD said.
Police identified the arrested men as Torrio Sanders, 32, Michael Oliver, 31, and Lavincian Clark, 21, according to jail records online.
Sanders, Oliver and Clark were arrested on suspicion of numerous firearm-related offenses, according to booking records, including being felons in possession of a firearm, possessing armor-piercing ammunition and having a firearm without a serial number.
Sanders and Clark were also arrested on parole violations.
The men are scheduled for arraignment Wednesday at Wiley Manuel Courthouse in Oakland.
According to Berkeley police data, BPD officers have recovered at least 30 guns this year, at least eight of which were unserialized ghost guns.