Crime
Man breaks car window to rob woman at Berkeley red light
"I have never heard of anything like this before in Berkeley," a witness told The Scanner. "It was really terrible."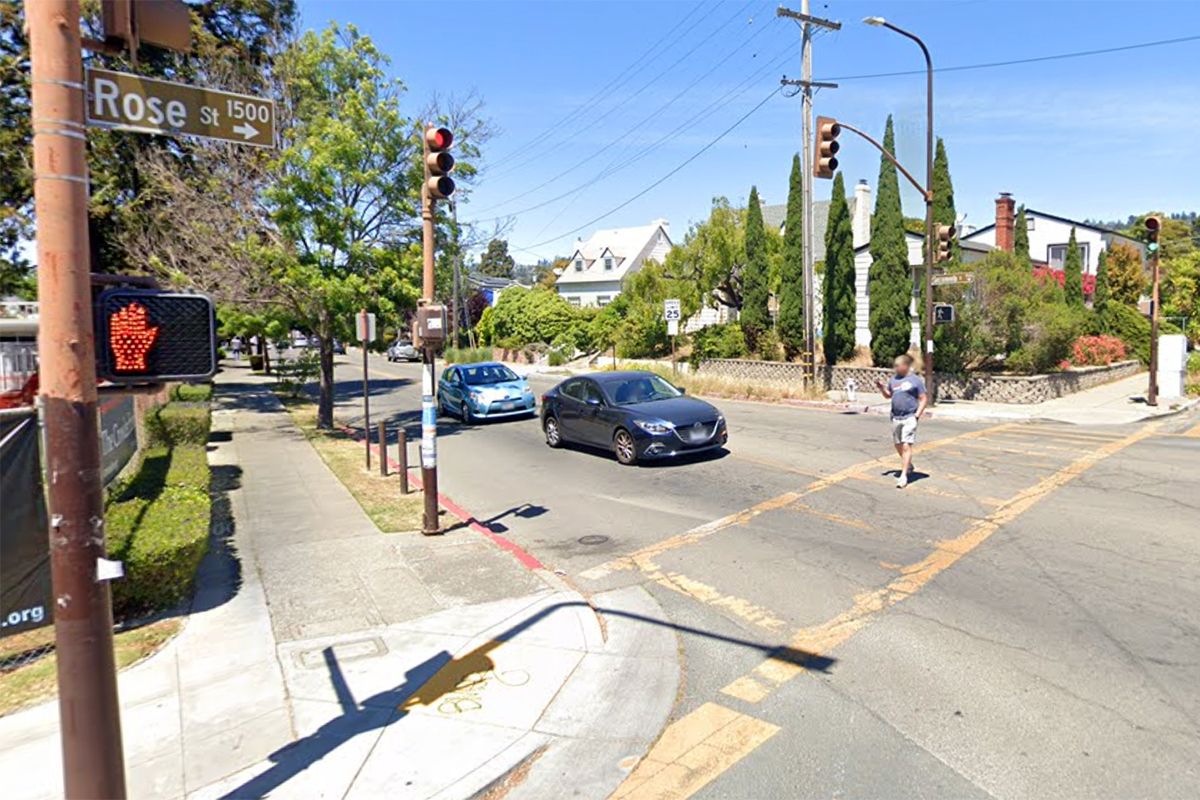 A masked man broke a woman's car window to steal her bag while she waited at a red light Saturday afternoon in North Berkeley, according to community and police reports.
The incident took place on Sacramento Street near Rose Street at about 1:15 p.m.
A witness who saw what happened described the harrowing scene to The Berkeley Scanner and asked to remain anonymous.
"I have never heard of anything like this before in Berkeley," the longtime resident said. "It was really terrible."
The young woman was waiting at the red light on southbound Sacramento Street when a stranger broke her passenger window to steal her purse, the witness said.
The woman jumped out of her car screaming as nearby drivers looked on in horror.
"It became clear that somebody was after her, chasing or grabbing onto her," the witness said. "She was trying to get away as she was running toward the sidewalk."
The other drivers stopped their cars and honked their horns to try to interrupt what was happening.
The lanes of traffic on Sacramento Street were full in both directions of people waiting for the light to change.
"The whole block was stopped," the witness said.
Once the man grabbed the bag and ran, other drivers ran over to the woman to help her.
Meanwhile, the masked man got back into a car with other individuals and the getaway driver "sped off" and "plowed through" the stopped cars to escape, hitting them as he went.
The getaway car was a dark sedan without license plates.
The woman who was robbed "was not injured," the witness said. "She was just really, really upset."
The woman who was robbed appeared to be in her 20s. She was alone in her car when the incident took place.
Berkeley police confirmed the gist of what the witness described and said the dark sedan was later found abandoned about a mile away.
The investigation is ongoing. No arrests have been made.
Robberies are up in Berkeley this year
Accounts of people burglarizing occupied vehicles at stop lights have been cropping up on Bay Area social media feeds this year, but it has not been common in Berkeley.
Earlier this month, a man broke a woman's driver's side window on Domingo Avenue in the Claremont neighborhood to steal her bag from around her neck.
The woman put up a struggle but the man was able to make off with the bag in a getaway car, authorities said previously.
Last weekend, a woman was robbed at gunpoint in North Berkeley near Hopkins Street and Albina Avenue, not far from Saturday's robbery.
That too was a rare occurrence for the typically safe neighborhood.
There have been 207 robberies in Berkeley this year, up 8% compared to last year at this time, according to BPD's Transparency Hub data portal and CrimeMapping.com.
About a dozen of this year's robberies have been on or above Hopkins Street.
🚨
A reader asked us about this incident, which resulted in this report. Have questions about crime in Berkeley? Alert The Berkeley Scanner.