Crime
Woman robbed at gunpoint in North Berkeley
There have been nearly 200 robberies in Berkeley this year, up 8% from this time last year, according to the latest BPD data.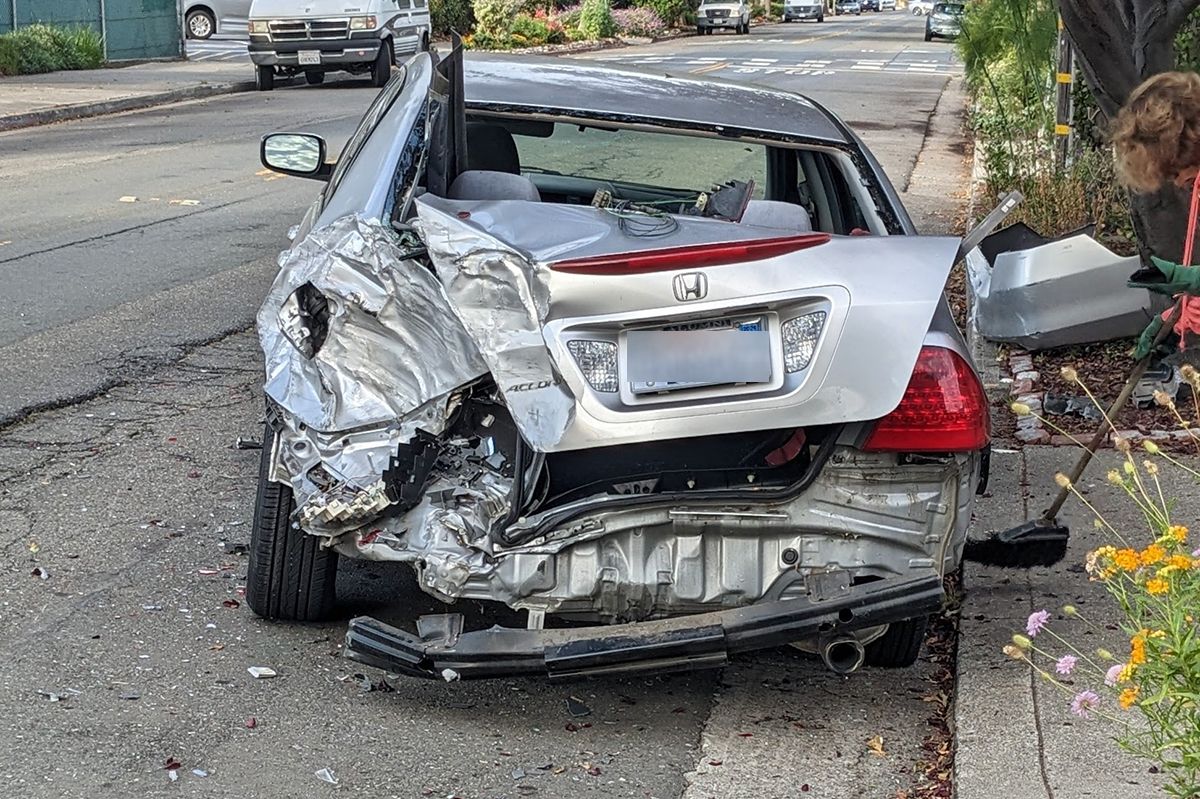 A woman walking near Hopkins Street and Albina Avenue was robbed at gunpoint Sunday evening in North Berkeley.
The woman, who is 32, was walking in the 1400 block of Hopkins just before 6:30 p.m. when a man with a gun approached her, Berkeley police said.
The man pointed the gun at the woman and demanded her property, police said.
He took her purse and got into a getaway vehicle driven by an accomplice, police said. They fled west on Hopkins Street.
The man with the gun was described as 6 feet tall, unknown race, wearing all-black clothing and a ski mask.
The driver was a white or Hispanic male in a four-door Chevrolet Avalanche truck.
One community member saw the truck as it "ping-ponged down Hopkins at massive speed, hitting cars on both sides."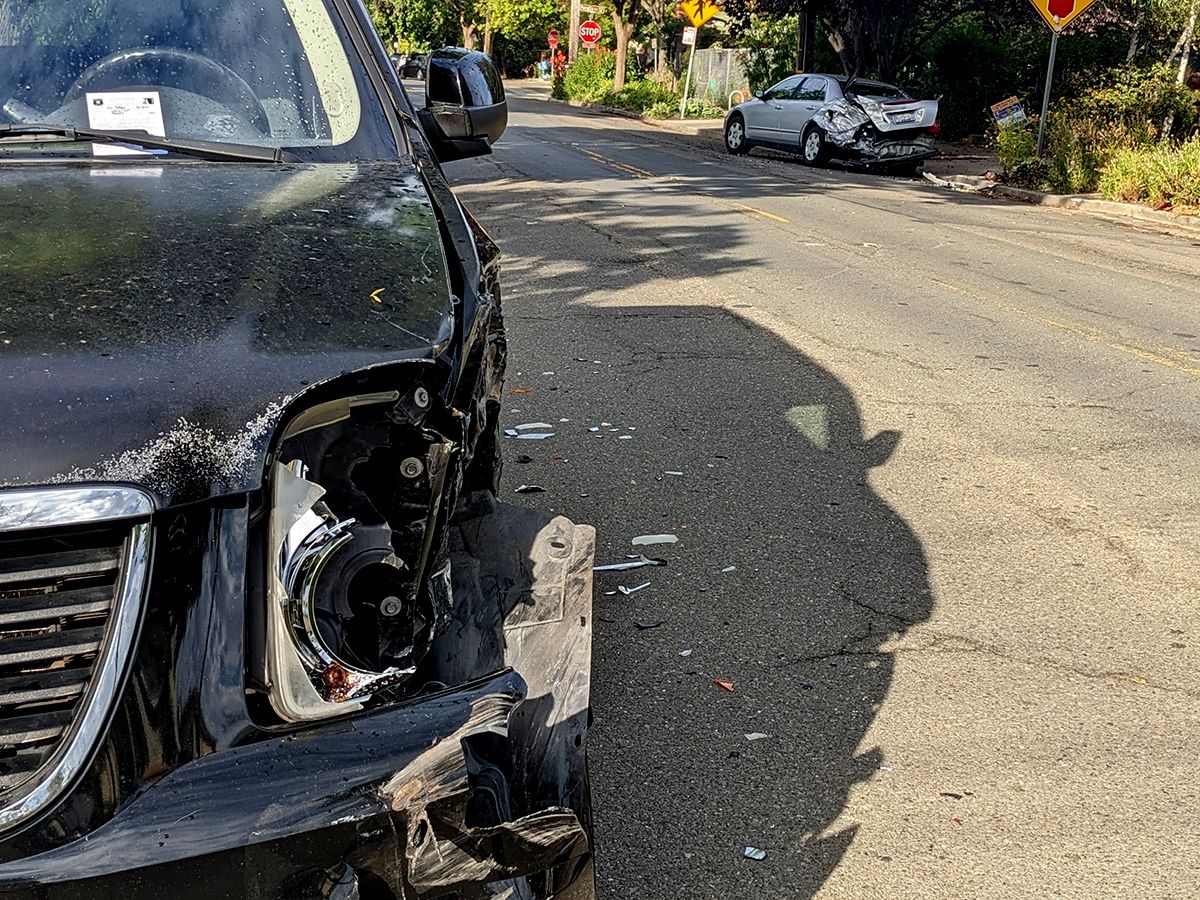 "Glass and stuff all up and down the street," he said. "Every neighbor for blocks was out … seeing what's up."
(The Scanner added the neighbor's description and photographs after publication.)
A dozen robberies in Berkeley above Hopkins in 2023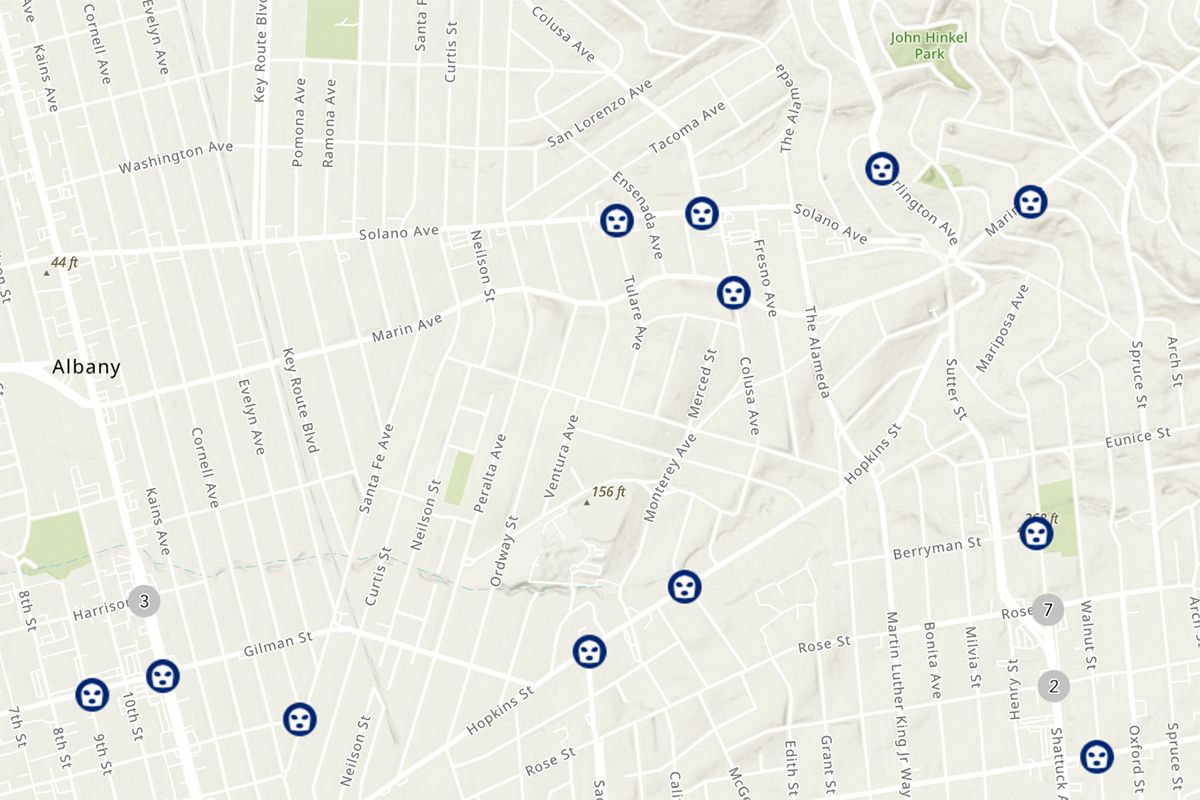 There have been nearly 200 robberies in Berkeley this year, up 8% compared to last year at this time, according to BPD's Transparency Hub data portal.
About a dozen robberies of those robberies have been on or above Hopkins Street.
In the first four months of the year, the most recent data available, nearly 25% of the robberies in Berkeley involved guns.