UC Berkeley
Berkeley carjacking suspects caught thanks to new Palo Alto ALPR cameras
Authorities say the men carjacked a UC Berkeley student outside a Cal fraternity Monday night as the student was helping a friend move in.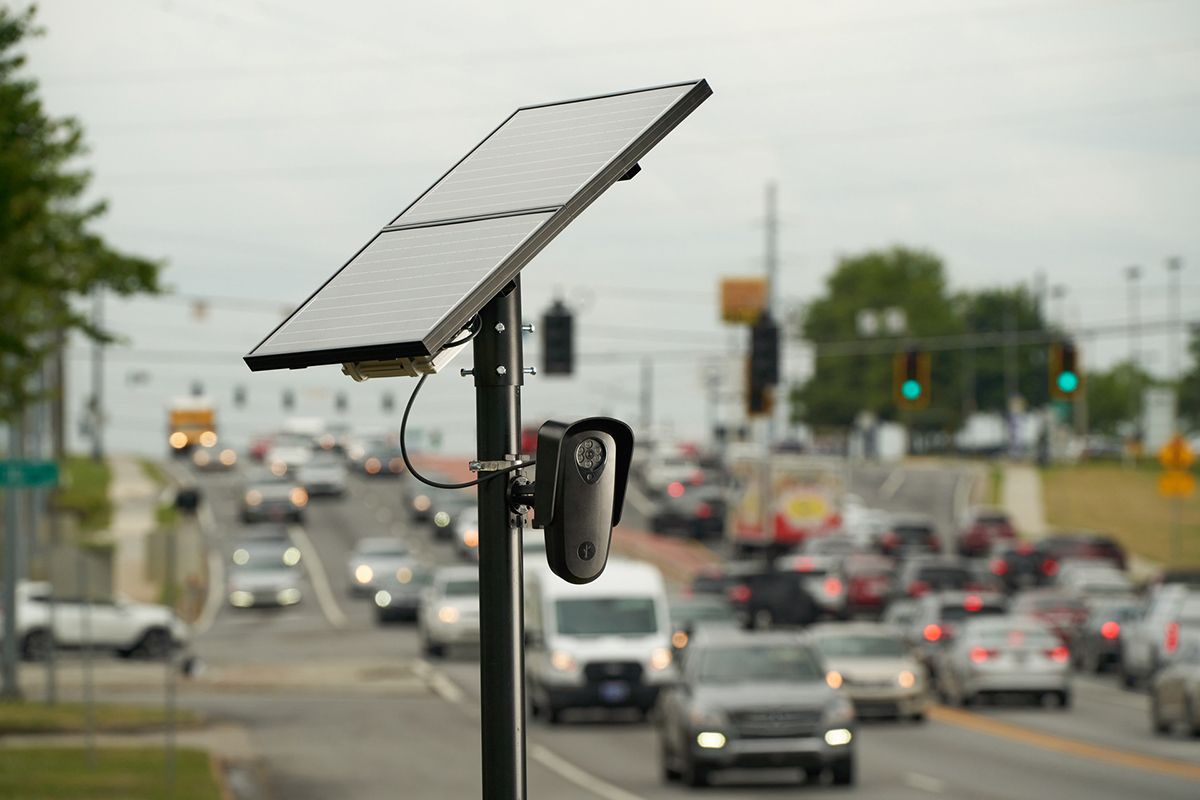 Several men wanted after the carjacking of a UC Berkeley student outside a Cal fraternity this week are now in custody due in part to license plate cameras in Palo Alto that were just installed in late July, authorities report.
Berkeley police had been on the case since Monday night when three men with a gun took a Toyota Corolla from a UC Berkeley student in the 2700 block of Channing Way, between College and Piedmont avenues, in the Southside neighborhood near campus.
The suspects took the Toyota from a student who was helping another Cal student move in, Berkeley police Thursday. The fall semester begins this week.
On Thursday morning, the Palo Alto Police Department announced that it had arrested five people and seized a loaded semi-automatic Glock handgun with a high-capacity magazine after getting a notification earlier in the week from its new ALPR system.
That notification, that a stolen Toyota had just entered Palo Alto, came Tuesday shortly before 1 p.m., Palo Alto police said in Thursday's announcement.
"Patrol officers and undercover officers began searching for the car, and after another ALPR alert at 1:04 p.m., located it backed into a parking stall on the east side of the Stanford Shopping Center at 180 El Camino Real," PAPD said. "Undercover officers kept the vehicle under surveillance, noting that it was parked next to a similarly backed-in white 2011 Infiniti G-37. The multiple occupants of both vehicles were talking to each other, leading officers to believe that they were associated with one another."
Through "close collaboration with detectives from the Berkeley Police Department," Palo Alto police determined that a white Infiniti had also been used in the carjacking near UC Berkeley on Monday night.
Read more about crime near UC Berkeley.
When marked officers responded to help the other Palo Alto officers at the Stanford Shopping Center, the two cars "pulled away simultaneously and began driving together" through the shopping center parking lot, PAPD said.
Police were able to stop the men, despite attempts by the driver of the stolen Corolla to evade police "by driving up onto a sidewalk," PAPD said. "When its path was blocked by a police vehicle, the right front corner of the Corolla struck the passenger side of the occupied police vehicle (causing minor damage to both vehicles) before it stopped. No one was injured."
PAPD officers detained all three people in the Corolla as well as the four people in the Infiniti, police said. As police conducted their investigation, two of them were determined not to have committed any crimes and were released.
PAPD also found a loaded Glock in the back seat of the stolen Corolla, police said. It turned out to have been stolen from a home in Fresno within the past few weeks: "The owner of the gun had no knowledge of any of the detainees," PAPD said.
According to PAPD, its new Flock Safety ALPR camera system went live in the last week of July "with six cameras currently installed and operational as of today. An additional 14 cameras will be installed in the coming weeks."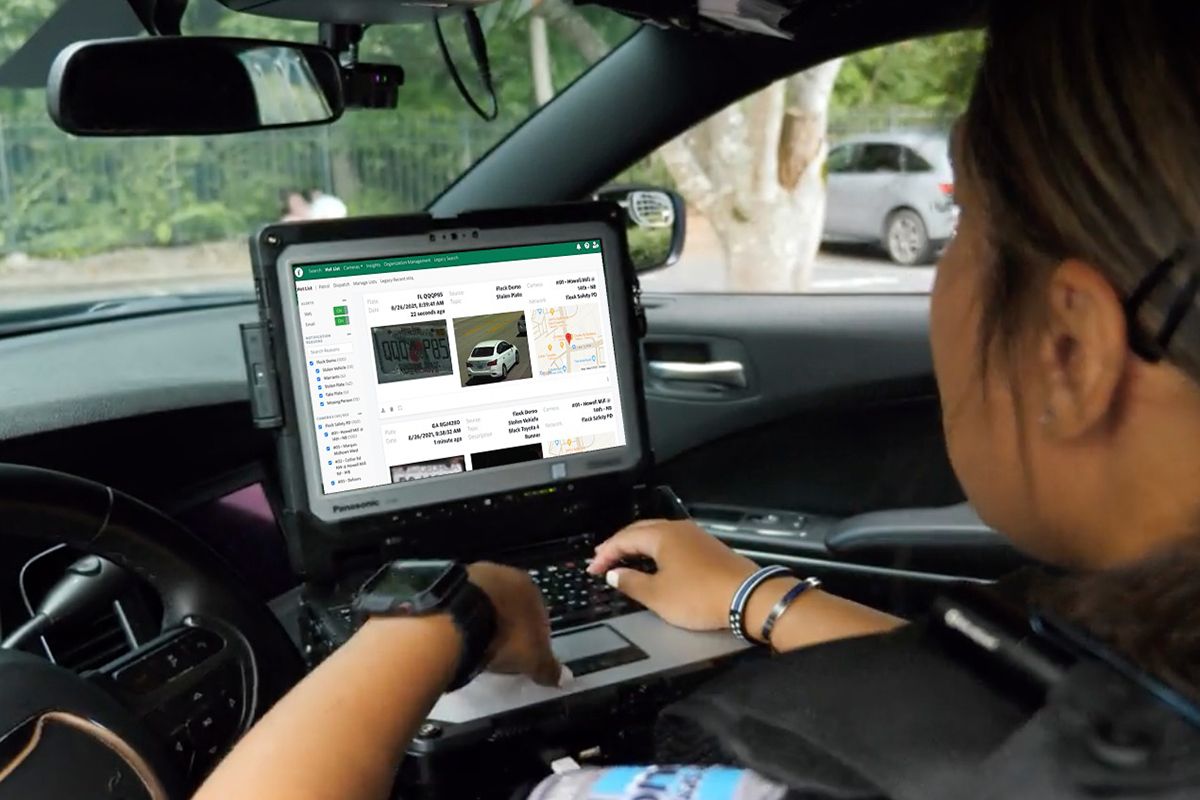 Berkeley officials approved automated license plate readers for police in July and the city is now working to put them in place.
Police say the program may be up and running before the end of the year.
The Berkeley ALPR program has been designed as a two-year pilot with 52 readers mounted around the city.
On Tuesday, the Palo Alto Police Department arrested Jayvontay Brown, 19, of San Francisco on suspicion of six felonies, including vehicle theft, possession of a stolen vehicle, carrying a loaded firearm, carrying a concealed firearm, being a convicted felon in possession of a firearm and being a convicted felon in possession of ammunition.
They identified Brown as the driver of the Corolla at the time of his arrest.
PAPD also arrested one of Brown's passengers, 20-year-old Jeremiah McCardie of Oakland, on suspicion of possession of a stolen vehicle, police said.
Both men were booked into Santa Clara County Jail, PAPD said, while BPD took custody of the three Berkeley carjacking suspects.

The Berkeley Police Department identified the three men linked to the Berkeley carjacking as Ricky Tiger, 22, of San Francisco, Lenzie Elli, 22, of Richmond and Zackery Raymond Mccardie, 19, of Oakland.
As of Thursday, all three of the Berkeley carjacking suspects remain in custody at Santa Rita Jail in Dublin, according to jail records online.
They are being held on $200,000 bail and were arrested on suspicion of carjacking and conspiracy.
They are scheduled for arraignment Friday at Wiley Manuel Courthouse in Oakland.
💡
The Berkeley Scanner is 100% member-supported. That means no ads, no spam and no distractions. Help ensure timely, accurate public safety news for Berkeley by
signing up now
.