Angel and Jazy
Teen charged with murders of Jazy and Angel Sotelo Garcia
The 18-year-old, who was 17 at the time of the shootings, has also been charged with trying to kill two other boys that night who survived.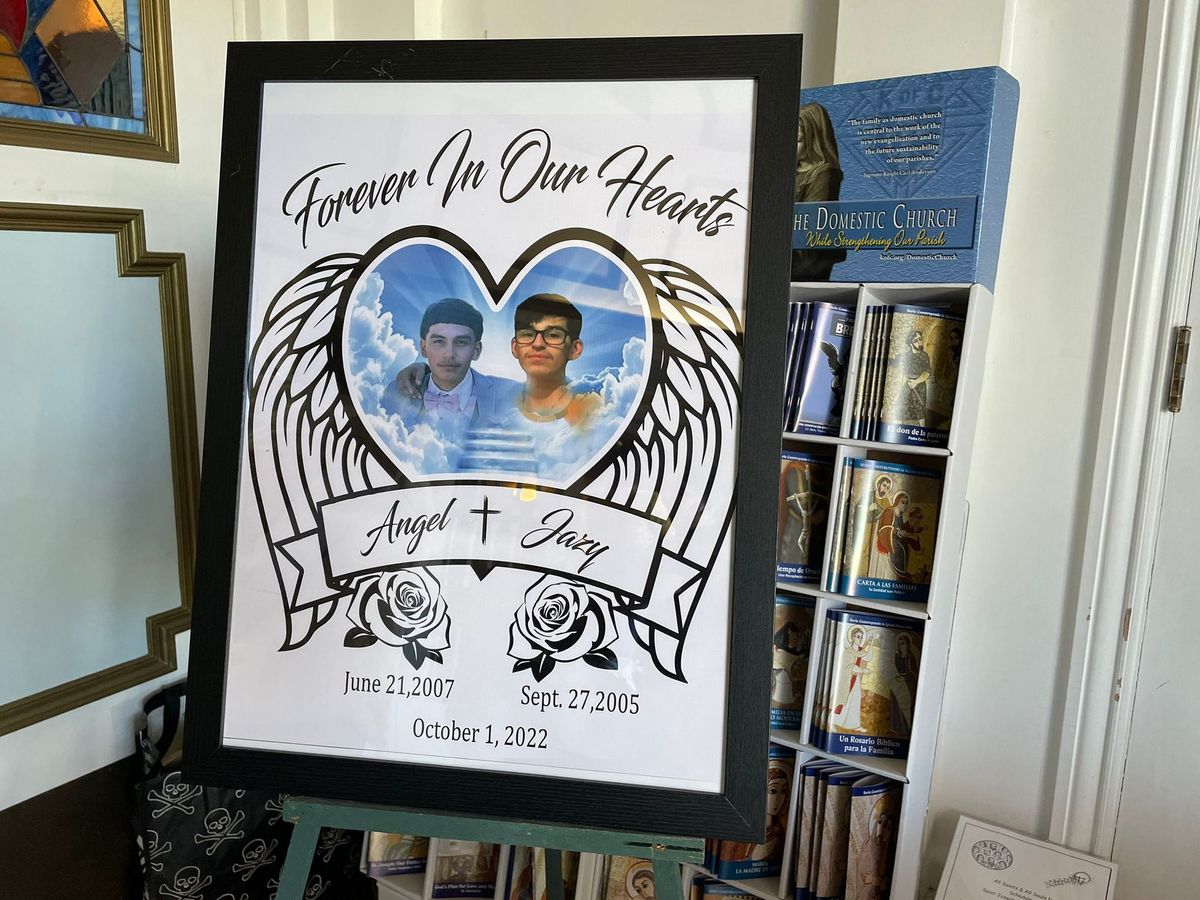 Six months after the killings of teenage brothers Jazy and Angel Sotelo Garcia at a birthday party in North Oakland, a young man has been charged with their murders.
The 18-year-old — who was 17 at the time of the fatal shootings — was arrested Wednesday at Juvenile Hall in San Leandro where he was already in custody in connection with other crimes.
On Tuesday afternoon, the young man had his first court appearance in the case at the Alameda County Juvenile Justice Center in San Leandro to be advised of the charges against him: two counts of murder, two counts of first-degree attempted murder, two counts of assault with a semiautomatic firearm and one count of robbery while armed with a firearm, according to a notice posted outside the courtroom.
The charges also include other special allegations related to the use of a firearm, which could result in a longer sentence if found true.
The Berkeley Scanner is not publishing the young man's name out of respect for the juvenile court process.
🚨
The Berkeley Scanner was the only news outlet in attendance Tuesday and was the first to report this news.
According to court records, the young man's criminal history includes prior criminal charges in Alameda County as well. That case, also in juvenile court, remains active as of this month.
He is also a person of interest in a Fremont homicide case, police have alleged in court papers.
On Tuesday, he was represented by Alphonso Mance, with the Alameda County Public Defenders office, who declined to comment or confirm any information for this story.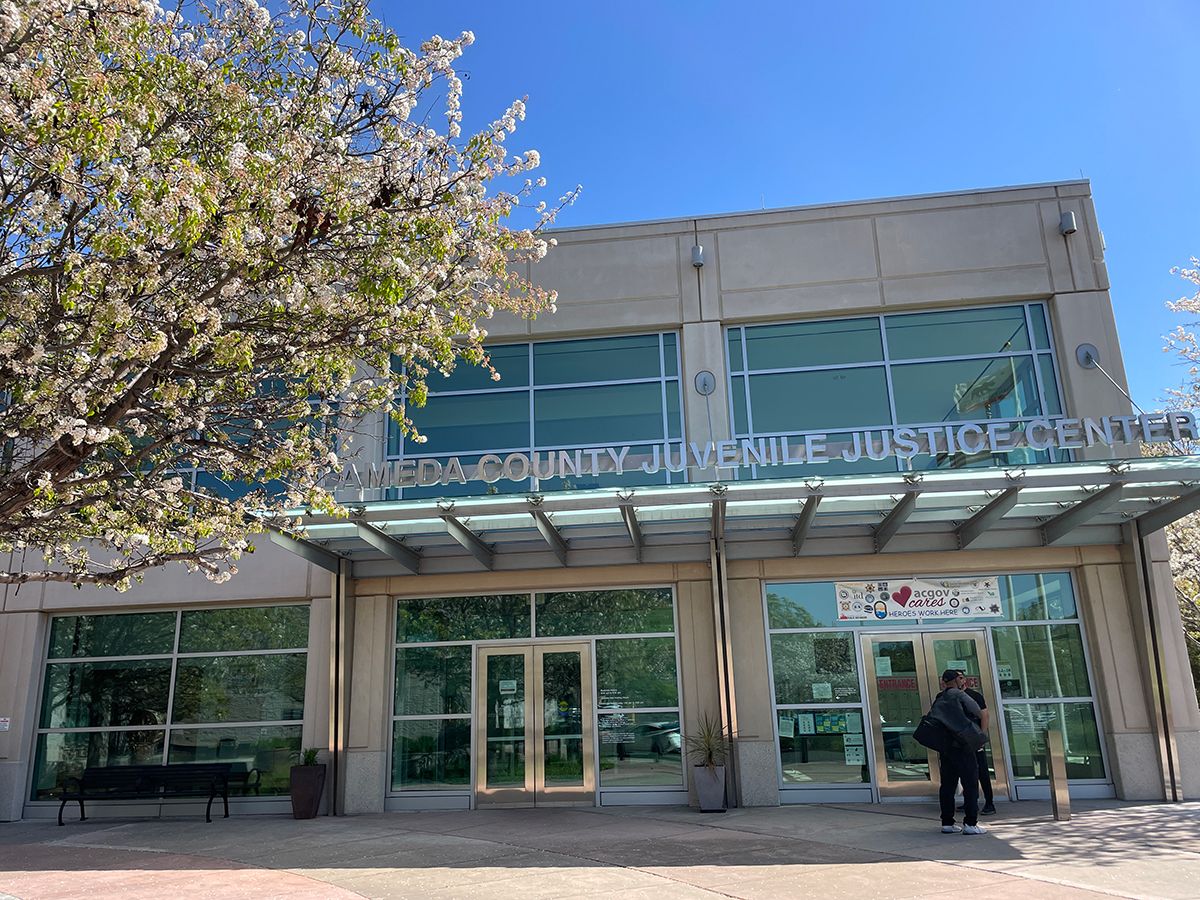 On Tuesday afternoon, in addition to the formal reading of charges, which the defense waived, Alameda County Superior Court Judge Lupe Garcia was also responsible for determining whether the young man should remain in custody or be released to family.
Shortly after 4 p.m., the judge said she believed he should remain in detention at this time in line with an intake assessment prepared by the probation department for Tuesday's hearing.
The young man's mother attended the hearing and was the only other member of the public in the courtroom aside from The Berkeley Scanner.
Still unknown whether murder case will move to adult court
It will now be up to Alameda County District Attorney Pamela Price to decide whether to transfer the case to adult court.
As part of her campaign platform, Price has said she is committed to "stop over-criminalizing our youth," which includes establishing "age-appropriate programs to address criminal violations by youths between 18 and 25" and not charging or incarcerating people under 18 as adults.
The birthday party shooting last year on Apgar Street in North Oakland sent shockwaves throughout the Bay Area.
Angel Sotelo Garcia was only 15 years old when he was killed. His older brother Jazy had only just turned 17.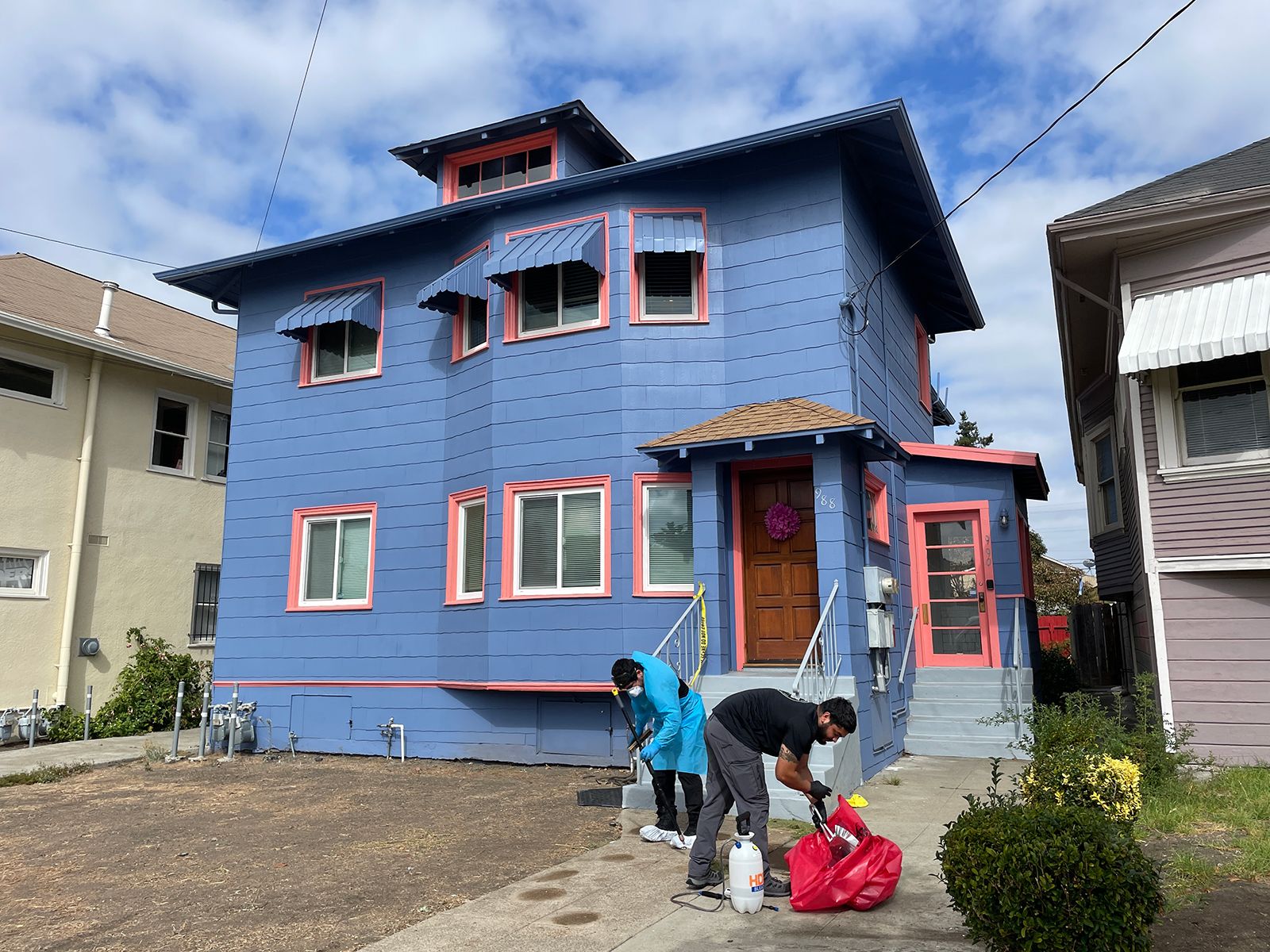 The boys were beloved in Berkeley and the broader East Bay community where they played soccer.
Both boys attended Berkeley High School, where their classmates later honored them with a memorial scholarship.
Police have said the brothers from Berkeley were not the targets of the shooting, which left two other teenage boys wounded.
Further details about what may have led to the violence have not been released, but authorities have indicated that mistaken identity may have played a role.
At one point, police said the shooting was not gang-related and that it was sparked by some kind of conflict at or near a Berkeley school campus.
But, as time has gone by, the accuracy of those initial reports by police has been questioned. Many hope the court process that unfolds now will shed light on what happened.
Alleged killer was six weeks shy of turning 18
Authorities say the 18-year-old who was charged this week has confessed to participating in the killings of Jazy and Angel Sotelo Garcia.
He was originally arrested by police in November 2022 on "an unrelated juvenile warrant," according to court papers. No additional details about that warrant have been available.
At this point, his name remains confidential because he was a minor at the time of the crime: He was about six weeks shy of turning 18.
According to witnesses and police, multiple people opened fire during the Oct. 1, 2022, shooting during a birthday party attended by a group of Berkeley High School students.
The event, a celebration for a girl who was turning 17, was described by a neighbor as perfectly normal, with about 25 teenagers sitting in a backyard having fun: listening to music, talking and laughing for much of the night.
At some point, the group moved inside. The violence seems to have broken out suddenly.
According to court papers, one of the victims told police he had been in the living room of the home on Apgar with friends including Jazy and Angel when he "heard gunfire and realized he was struck."
Due to his wounds, he was unable to walk. So he crawled out of the house past Jazy and Angel. He could see they were dying.
The brothers were pronounced dead at the scene.
Hundreds of people later attended a vigil for the boys as well as their memorial mass in Berkeley. Leaders from the city and school district held a rally to decry gun violence.
Since then, several people have been arrested and investigated in connection with aspects of the case.
Authorities expected charges to be filed last year but progress has been slow.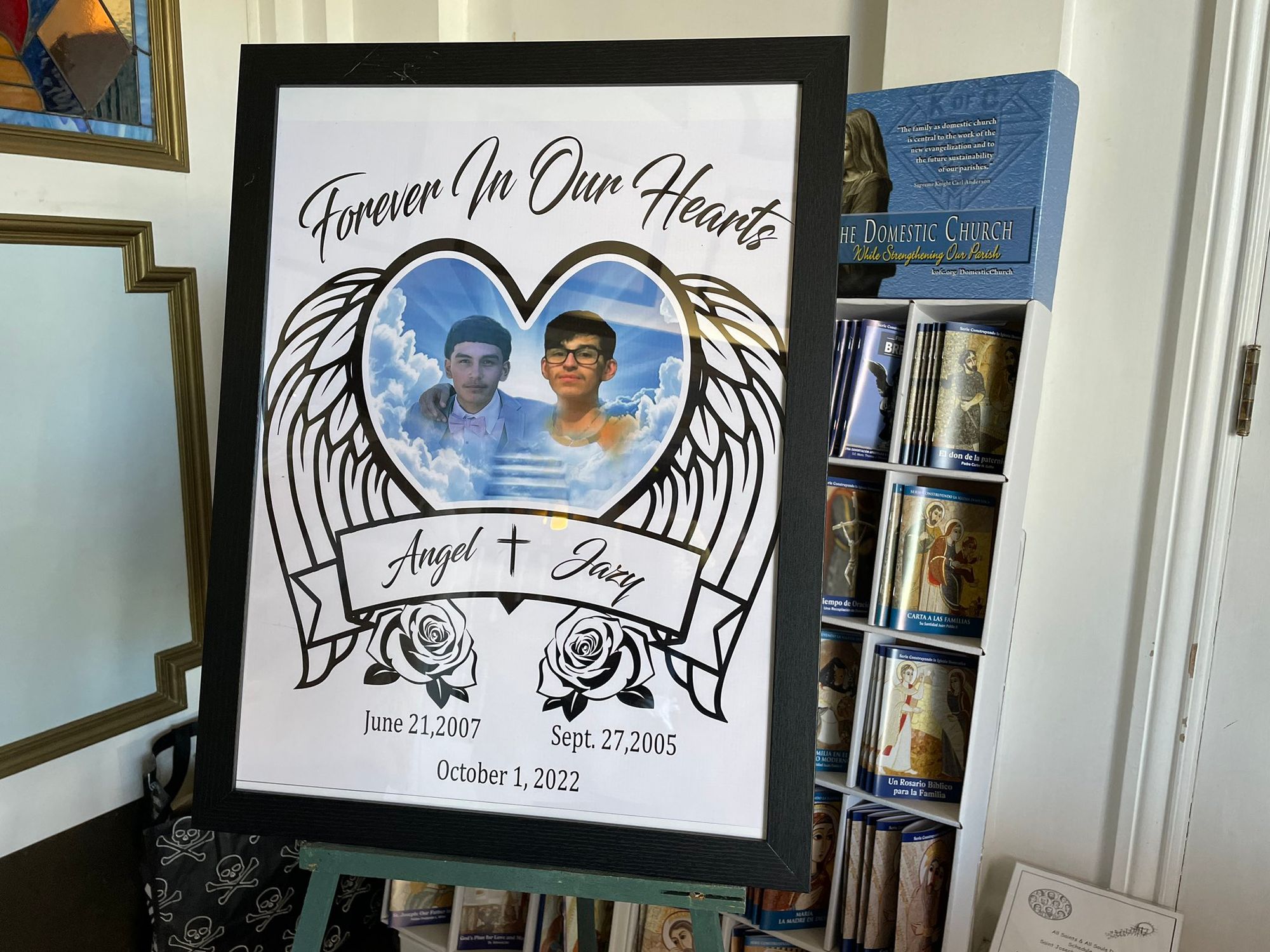 Last week, The Berkeley Scanner was the first to report the first major break in the case in many months, with the arrest of the 18-year-old who has now been charged.
Other media picked up the story after The Scanner reported it, and the Oakland Police Department later told reporters it made two arrests last week.
But the other person arrested by OPD does not appear to have been charged and their name has not been released, according to authorities and other available records.
Jesse Moreno: Identified by witness but never charged
According to court papers, authorities believe a 19-year-old named Jesse Moreno was also involved in the shooting on Apgar Street.
Moreno has been in custody since last October on separate firearm charges but has not been charged in connection with the Apgar murder case, according to court records.
Moreno is a Norteño gang member who had fled from police "on numerous occasions," OPD wrote in court papers. According to OPD, Moreno's gang was "well known to conduct shootings, carjacking and robberies."
At the time of his arrest, he was wanted on a warrant related to failing to appear in court, police wrote.
The 18-year-old man who was charged this week was reportedly in the car with Moreno on the day Moreno was arrested in October 2022, according to court papers.
That day, police wrote, an Alameda County task force was conducting surveillance at Moreno's home in East Oakland when Moreno and the other teenager walked outside and got into a Camry.
Moreno got behind the wheel, according to police.
When officers tried to stop the Camry, according to OPD, Moreno sped off with OPD's helicopter following him.
At some point, police say, Moreno and his passenger jumped out of the car and fled on foot. They ultimately found Moreno hiding in a yard and arrested him. They did not find his passenger, according to court papers.
In the Camry, police wrote, they found a loaded handgun on the driver's seat and a loaded assault rifle near the passenger door.
"It should be noted," Oakland police wrote in court papers filed in January, "the firearms located from Moreno's vehicle match the caliber casings used in the double homicide of Angel Sotelo and Jazy Sotelo."  
This is an ongoing investigation. Police ask anyone with information to call the OPD Homicide Section at 510-238-3821.
Read more about Jazy and Angel in past coverage on The Berkeley Scanner.
💡
The Berkeley Scanner is 100% member-supported. That means no ads, no spam and no distractions. Help ensure timely, accurate public safety news for Berkeley by
signing up now
.