Angel and Jazy
Classmates create 'Jazy and Angel' scholarship to honor brothers after tragedy
Students in the Bridge program who were part of Jazy's cohort came up with the scholarship to honor the boys.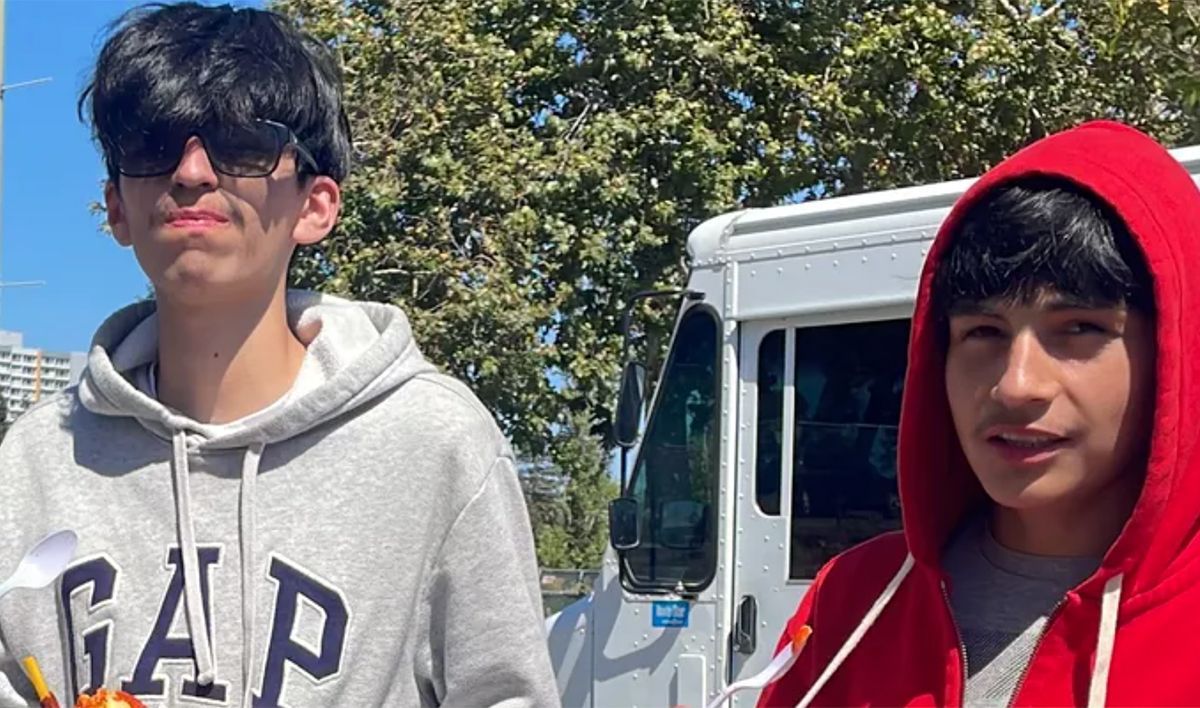 Students at Berkeley High School have established a scholarship to honor Angel and Jazy Sotelo Garcia, teenage brothers from Berkeley who died in a fatal shooting at a classmate's birthday party over the weekend.
Jazy, 17, was a junior at BHS and was part of the Berkeley High Bridge Program, a four-year academic skill-building and college prep program that "serves 150 primarily African American and Latinx students at Berkeley High School."
Students in the program who were part of Jazy's junior-year cohort came up with the idea of the scholarship — which will help cover college costs for a Bridge student — to honor the boys and keep their memory alive.
Early Thursday evening, the Berkeley Public Schools Fund announced the Jazy and Angel Scholarship to the community in an email.
"Our community is overcome by sadness right now with the senseless loss of two Berkeley High School students, Angel and Jazy Sotelo Garcia. The challenge during a tragedy in our school community is to try to make meaning for our young people who were friends and classmates," the Schools Fund team wrote. "This is especially true for the outstanding Bridge program at Berkeley High, where Jazy was a well-loved member of the community."
In the announcement, the Schools Fund team also noted how, during Monday night's vigil for the boys, former Sylvia Mendez Principal Cheryl Wilson "called upon students to make a promise to honor Angel and Jazy by living a life that would make them proud: In this spirit, Jazy's classmates in Bridge are establishing a scholarship in Jazy and Angel's name."
Bridge founder: "I just saw his commitment to his future"
Jessie Luxford, BHS Bridge coordinator and program founder, had worked closely with Jazy in the past. She often saw him twice a day last year in the second semester: at lunch and also when the Bridge program met after school.
She would ask Jazy about his grades and his attendance, and other things any kid might come to find irritating, she told The Berkeley Scanner on Thursday evening.
"I saw Jazy go through a range of emotions," she said. "But he would always show up when I would ask him to come talk to me."
Luxford said she admired Jazy for his grit and perseverance.
As a junior now, Luxford said, Jazy had begun working with a different Bridge teacher. And it was clear to everyone that he wasn't taking school lightly.
"He was serious about keeping his options open," Luxford said.
For the past two years, she said, in addition to participating in Bridge itself, Jazy had also worked with a tutor over Zoom for two to three hours a week to keep his grades up.
"I just saw his commitment to his future. He went above and beyond," Luxford said. "You could just tell there was a lot he was carrying. I admired his ability to keep his foot in the game with so much going on."
Jazy and Angel Scholarship now open for donations
Luxford recalls Jazy surrounded by friends. He was well-loved by his classmates, as was his younger brother Angel, 15, who attended Berkeley High but was not part of Bridge.
Since the weekend's tragedy, she said, juniors in the Bridge program had been working through their trauma and grief while also trying to come up with a way to honor their friend. That's how the scholarship idea came about, Luxford said.
"This is a student who was in our program and whom we're very proud to have served," she said. "With the scholarship, we hope to honor his memory and keep his name alive."
Visit the Berkeley Public Schools Fund website to make a donation.