Angel and Jazy
'Your pain is ours': Berkeley mourns slain brothers
"I know they wouldn't like to see us like this," said Josué, a brother of the boys who died. "Everyone should see this as a wake-up call."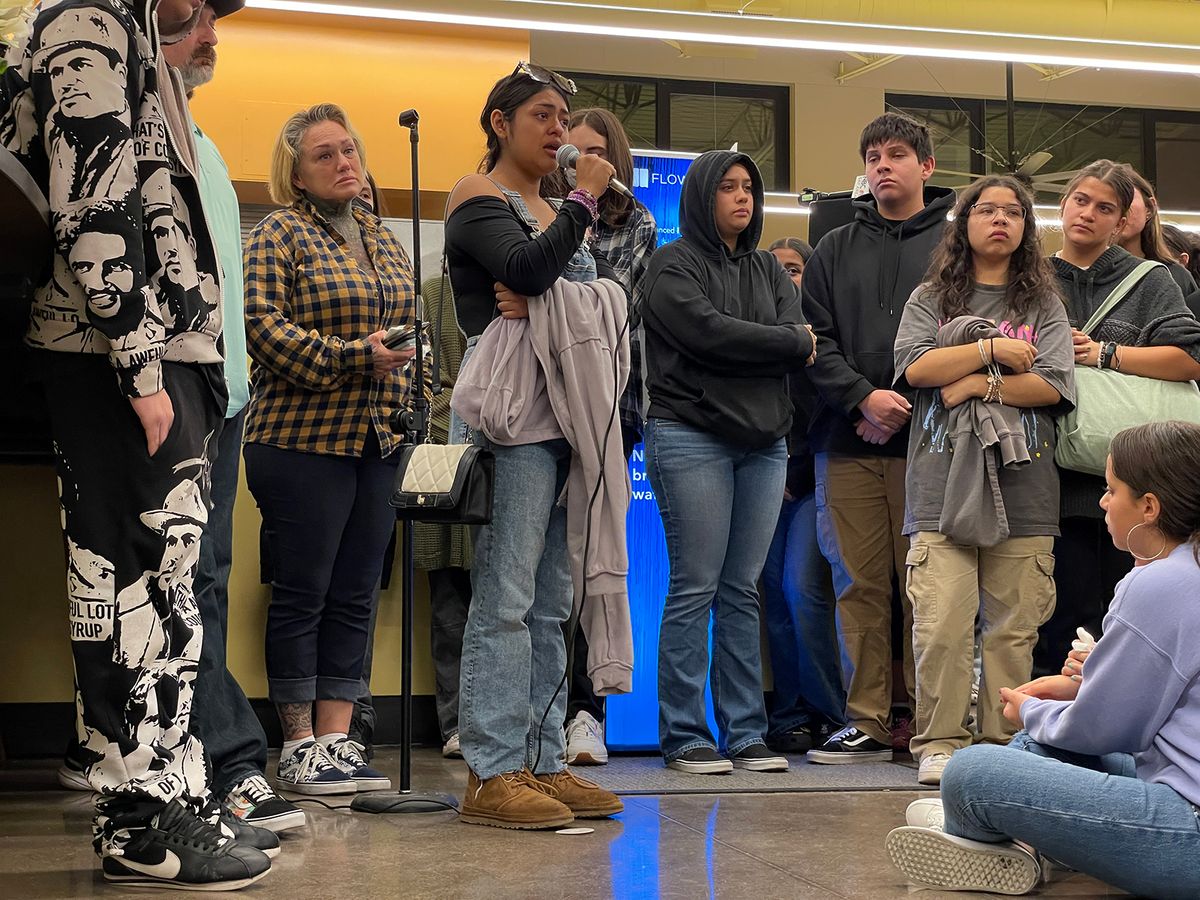 Family and friends, teachers and strangers: One by one they took the mic Monday night to remember Jazy and Angel Sotelo Garcia.
The boys, 17 and 15, lived in Berkeley and attended Berkeley High School. They were killed at a birthday party for a friend over the weekend at a rented house in North Oakland.
"They were my brothers," said 13-year-old Josué, who is now the oldest of four siblings. "I know they wouldn't like to see us like this. They would like to see us do better. Everyone should see this as a wake-up call."
Josué was one of the first to speak during the hours-long memorial at Longfellow Middle School on Derby Street. Throughout the night, community members shared memories and offered support to the grieving family.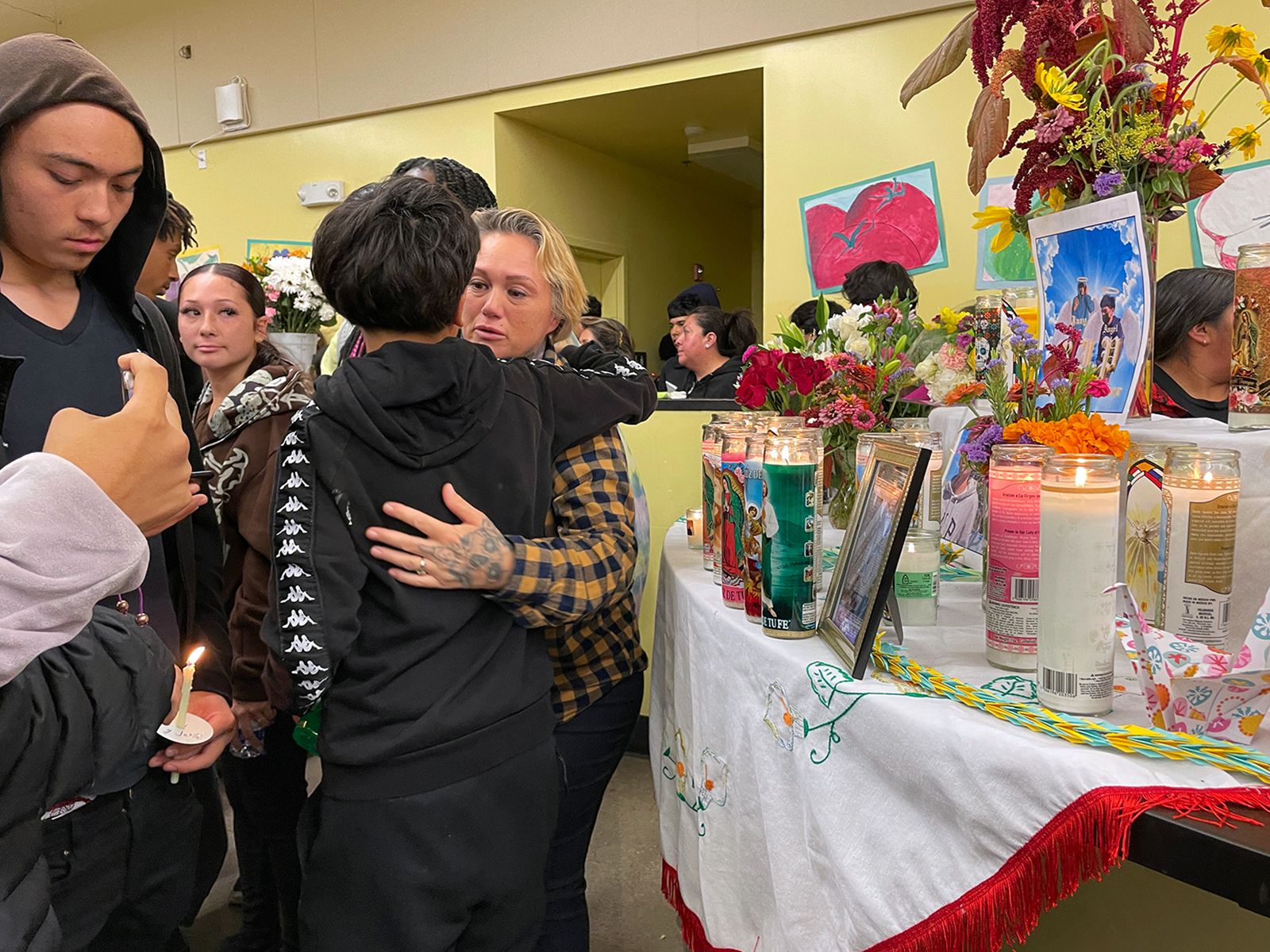 One family friend, Maricela, described the boys as "really respectful kids" who "had dreams, had goals."
"My heart breaks because I have children," she said, directing her remarks toward the family, including the boys' mother, Angeles Garcia. "I can only imagine what you're going through."
"Your pain is ours, and there's no way to make it feel any less," said Berkeley resident Kathryn Lybarger. "We just hope that there's so much love that it makes it bearable."
Hundreds of people attended Monday night's memorial, sitting at Longfellow cafeteria tables and, when the seats filled up, standing in a semi-circle around the room. Attendees spilled out into the courtyard of the at-capacity room, which officially has space for about 270 people.
Flowers overflowed from a table at the front of the room. Lit prayer candles burned on a table nearby.
The importance of love and community was a recurring theme Monday night. Some speakers urged each other to find meaning in the tragedy of the boys' deaths and to use it as a reminder of how to lead their own lives going forward.
Others, including Berkeley School Board Director Laura Babitt, spoke out about gun violence and the urgent need to curtail easy access to firearms, which have proliferated on East Bay streets.
"I know that there are people here that want us to make sure that we can get guns out of the hands of our kids, out of the hands of people who don't understand the value of life," she said. "We must move from advocacy to action. We must put an end to vigils like these. And it's going to take us using this pain and turning it into some sort of victory for someone else."
East Bay Dragons motorcycle club member Kim Cloud recalled how, growing up, he would get into fist fights with friends — but make up five minutes later and be back to playing games.
"Now you get into an argument or a fight and you lose your life. It doesn't make sense and it saddens me," Cloud said. "You gotta get together. You gotta stop. You gotta come together as one."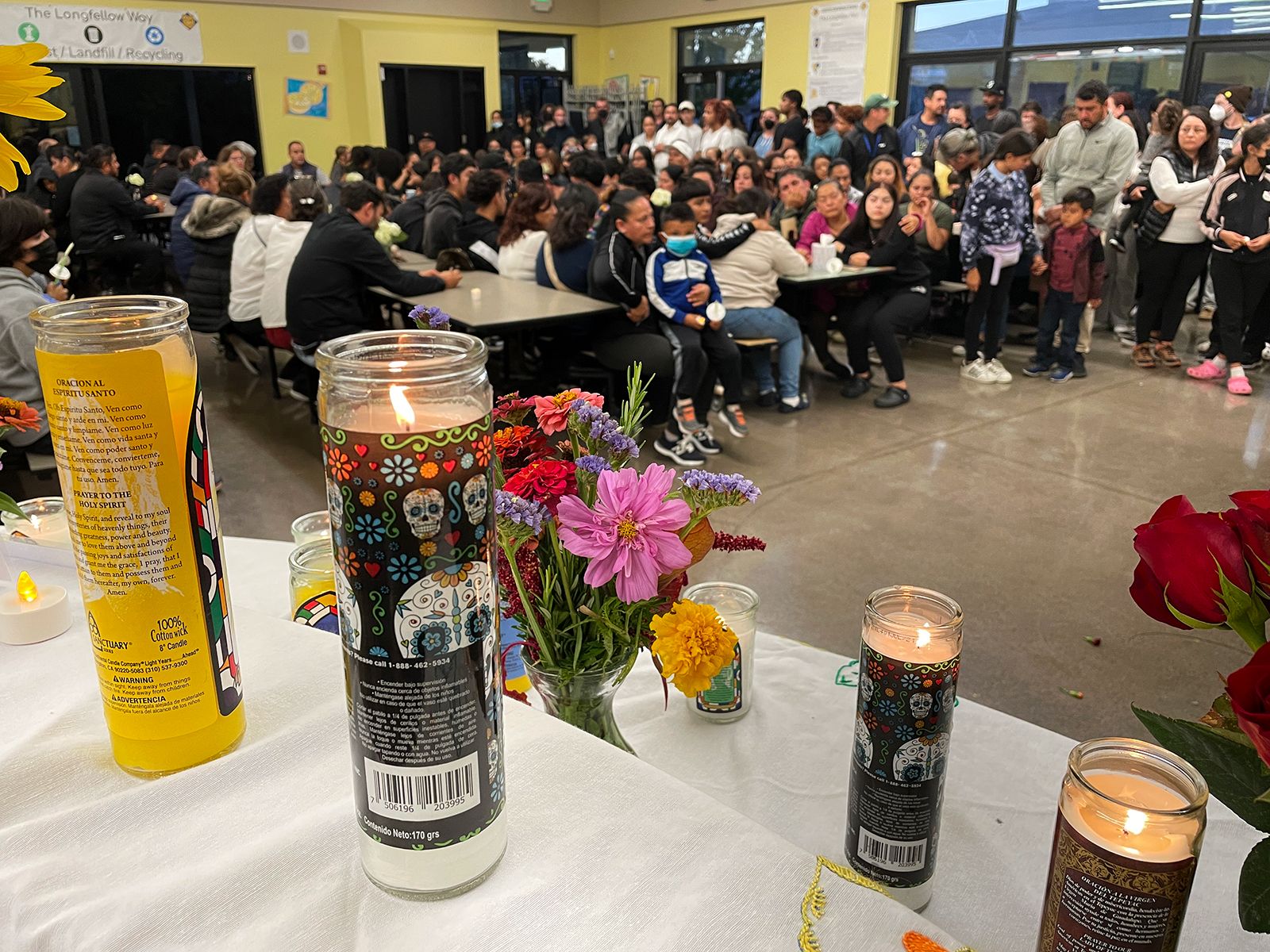 Throughout the night, there were many tears and reddened eyes. But mostly community members sat stunned, listening quietly to those who shared their grief and encouragement.
One teenager described getting a phone call Saturday night that would change his life.
"They got shot," a friend told him.
"Who?" he asked. It was Jazy and Angel, the friend said.
It would be all right, he told his friend: They would be all right.
More and more time passed as he waited. He eventually got word. He forgot who told him: "They're dead. They didn't make it."
"At first I didn't believe it," he said. "What I want people to realize is: Everything comes and goes. One day you'll get to see each other. Next day you won't. For some dumb reason. And some accidents."
He paused, then continued.
"I was gonna say more. I just can't."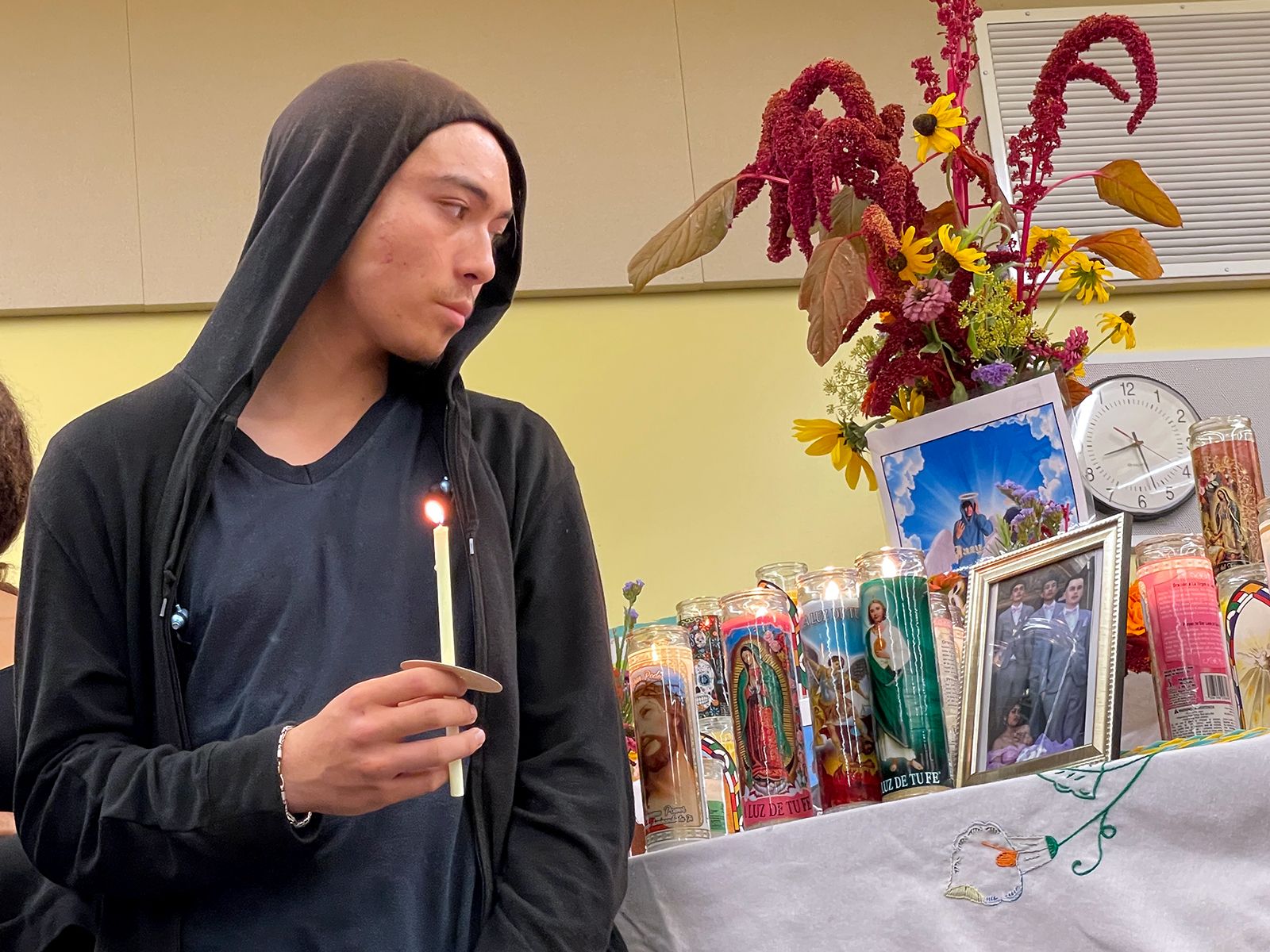 Police have said only that a "conflict" at or near a Berkeley school led to the shooting — which wounded two other boys who survived — and that it was not gang-related. Authorities have made no arrests, but say they have "strong leads."
On Monday night, the status of the case seemed far from people's minds.
"I've never seen so many tears in so many children's eyes," another member of the East Bay Dragons said.
"One second I'm fine," said Maddy, a friend of Angel's. "Next I feel like I'm gonna throw up."
When it was his turn with the mic, a boy named Jesse said, "I just wish I could say goodbye to them."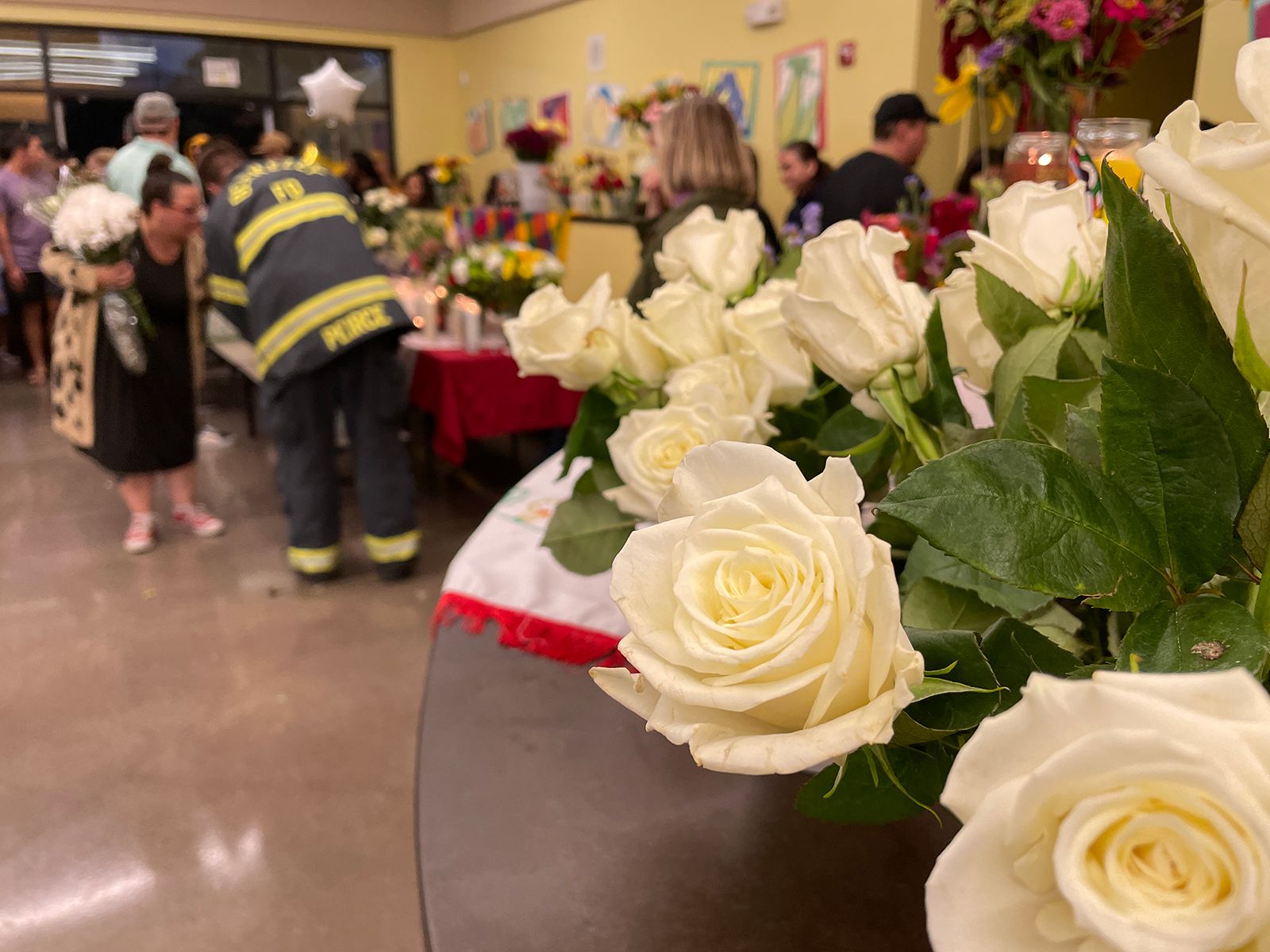 The boys' mother, Angeles Garcia, spoke close to the end of the night, thanking everyone for coming and telling them how much their words, and help, had meant to her.
Throughout the night, the smell of incense smoke drifted through the cafeteria as speakers shared their remarks.
Outside, Patricia Juarez from Sylvia Mendez Elementary explained to a reporter that the smoke came from copal: a resin burned in the Mexica tradition for cleansing and healing, and also for celebrations.
"For us, it's a way to connect with our ancestors," she said. "Now we need to connect with two new ancestors. They're young, but they're our ancestors."
More resources
Relatives ask those who wish to help the family to consider giving to a GoFundMe campaign. It has raised more than $100,000 from more than 1,400 people.
💡
BEFORE YOU GO…
Help The Scanner reach its goal of getting to 1,200 members. Support timely, accurate public safety news for you and your neighbors by
signing up now
.