Angel and Jazy
Berkeley school 'conflict' led to killing of brothers at Oakland birthday party
Saturday night's shooting was not related to gangs, Oakland police said Monday.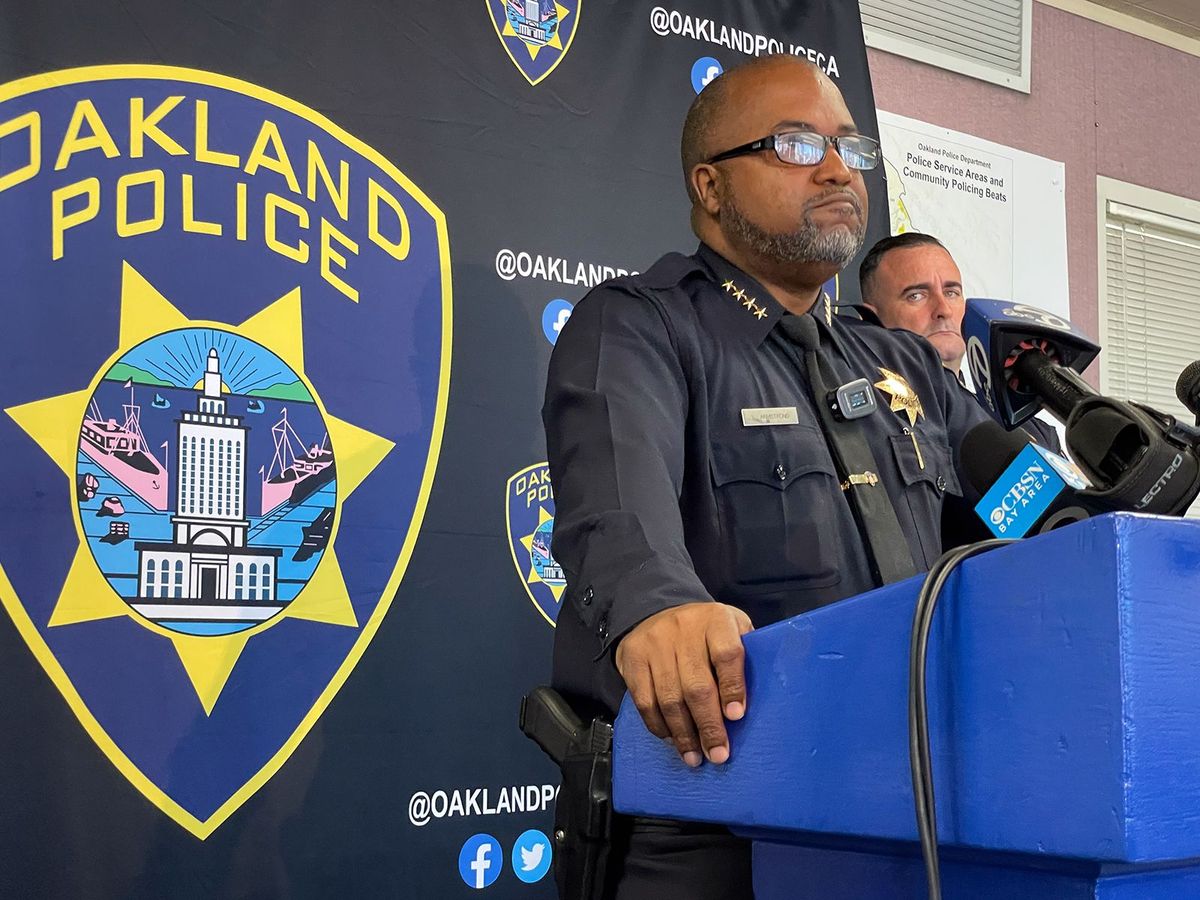 The Saturday night shooting that led to the deaths of two brothers from Berkeley, and injuries to two other Berkeley teens, stemmed from a conflict at or near a Berkeley school campus, authorities said Monday.
Investigators do not believe the violence was "gang- or group-related," Oakland Police Chief LeRonne Armstrong said during a press conference at OPD on Monday afternoon.
The shooting took place at a 17-year-old girl's birthday party in the 900 block of Apgar Street in North Oakland. Armstrong said a parent rented an Airbnb house for the party but it was not clear whether any adults were in attendance.
Police say perhaps 30 people, the bulk of whom were Berkeley high school students, attended the event.
Just before 10 p.m. three people who had not been invited drove to the party and went inside. Two of them opened fire, killing brothers 17-year-old Jazy Sotelo Garcia and 15-year-old Angel Sotelo Garcia inside the home. Police found rifle and handgun rounds at the scene.
Two other boys with gunshot wounds were able to make it outside the house. One collapsed on the concrete, where a good Samaritan rendered aid until paramedics arrived. The other was able to make it around the corner, just across the Emeryville border, where police later found him.
OPD said the boys were taken to the hospital and are expected to survive. Updates on their condition were not available Monday.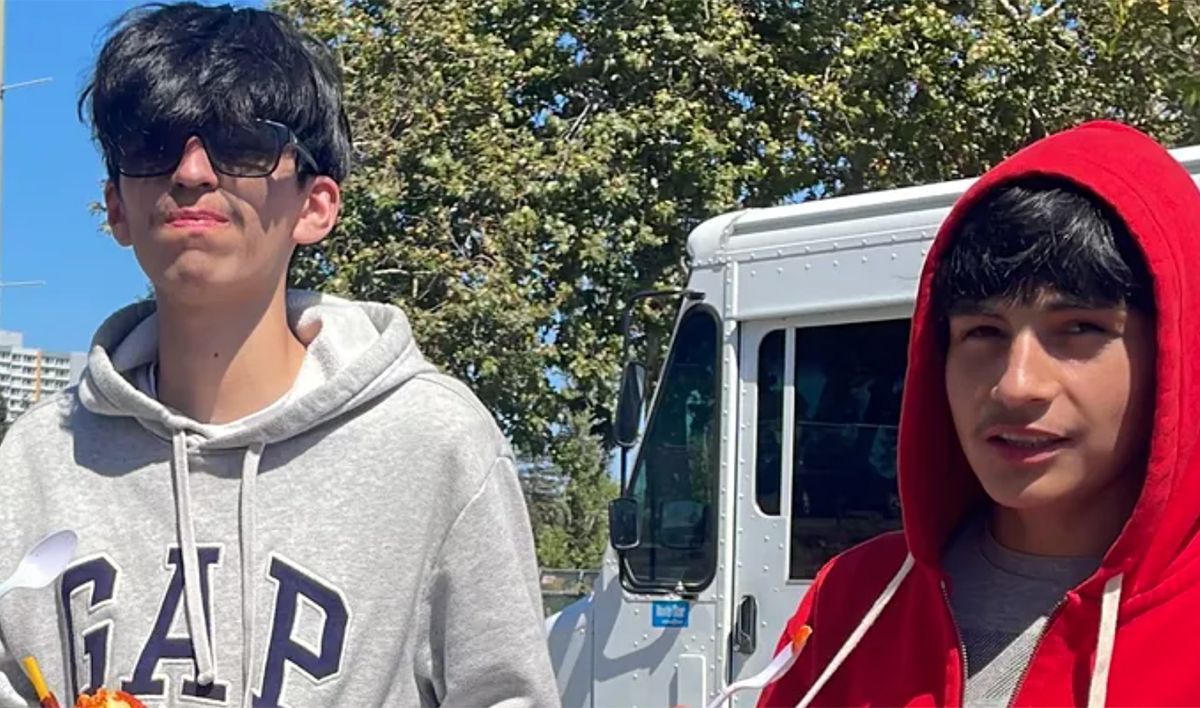 Armstrong said authorities have "strong leads" in the case and that he believes OPD will "apprehend those responsible for this heinous crime."
He said police are not releasing suspect or vehicle descriptions at this time, but he said that information may become public if the case stalls.
"It's very tragic for the community, tragic for the family and tragic for Berkeley High School and all of the students that were in attendance and those that know these two young people," Armstrong said.
Police chief: "These systems have become a revolving door"
Armstrong, who has worked at OPD for more than two decades, said gun violence involving youth is on the rise in Oakland. He described the disturbing trend as "unacceptable."
Armstrong said "far too many kids have access to guns" and that the community as a whole must do more to stop that from happening.
"We have to get guns out of the hands of young people. And that is not just a police issue," Armstrong said. "That is an issue for families. These things start at home. In this moment, if we care about our children, we have to make sure we ensure that they're safe."
He said police are "doing our best" to tackle the violence and hold people accountable. Armstrong said OPD had seized nearly two dozen firearms in the past week, including seven "over the past couple days."
He said police had also arrested seven "very violent individuals" in connection with shootings, robberies and other crimes in recent days.
"The Oakland Police Department is working hard to control gun violence, but it is challenging with the number of people armed with firearms," Armstrong said. "We need everybody's help and that includes the district attorney's office. That includes our local judges to hold people accountable when they are arrested with these firearms."
He said it happens too often that young people who are arrested with guns in Alameda County are released back into the community without oversight or support.
"Don't let them back out into our community to continue to drive gun violence," Armstrong said. "They need help, they need resources. But also this community needs not to continue to be victimized as a result of failures in systems."
"These systems have become a revolving door," he continued. "The justice system is not working in Alameda County."
On Monday, police said there have now been 100 homicides in Oakland in 2022. There had been 106 last year at this time.
Oakland police officers have gotten 1,150 guns off the street so far this year, Armstrong said. That's 34% higher than at the same time last year.
"That is incredible, the number of firearms that we are encountering on a nightly basis related to shootings," he said.
"A district community in grief"
On Monday afternoon, Berkeley Unified School District Superintendent Enikia Ford Morthel urged community members to support each other as much as possible in the coming days.
"Today, we are a district community in grief. We've lost two beautiful Berkeley High School (BHS) students this weekend to a senseless act of gun violence," she wrote in a prepared statement. "Berkeley is a small and tightly-knit community. A tragedy like this affects all of us, and it will also take all of us together, supporting one another, being kind to one another, listening to one another, and being compassionate to get through."
The statement also included resources for parents about how to talk with children about death as well as general wellness practices.
Community members have planned a memorial at Longfellow Middle School on Monday at 7 p.m.
"We know that members of our community will be gathering this evening in support of each other and to honor the lives of these two students," Ford Morthel wrote. "This is an important part of the healing process."
A GoFundMe campaign to help the boys' mother, Angeles Garcia, had raised more than $80,000 from more than 1,000 donations as of publication time.