Courts
Dawn Carraway charged with felony assault of woman, 78
Police wrote that Carraway seemed to be "experiencing a psychiatric episode" when she shoved the woman down on Shattuck Avenue.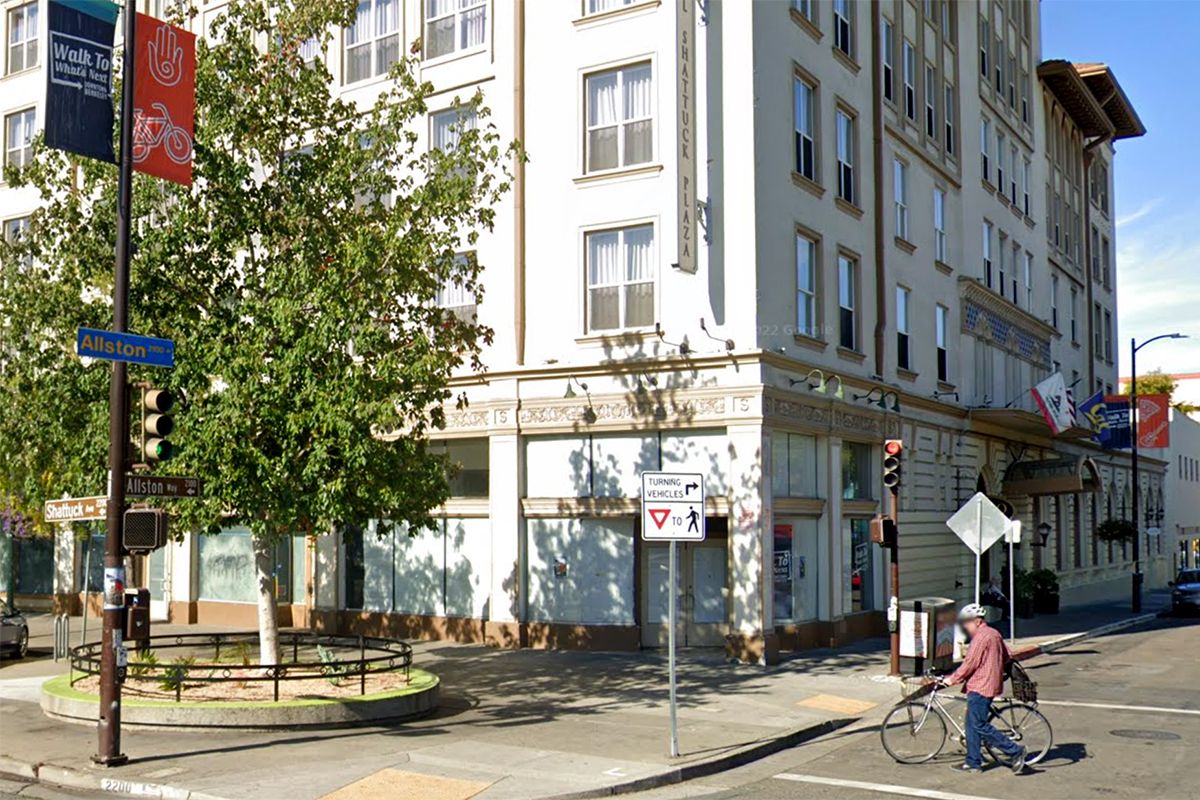 A 78-year-old woman is recovering this week after being attacked for no reason by a stranger in downtown Berkeley, according to police and community reports.
The woman had just watched a Werner Herzog movie at the Pacific Film Archive when the unprovoked attack happened Nov. 9 at Shattuck Avenue and Allston Way.
The attack left her with a concussion and nine staples in the back of the head, her daughter told The Berkeley Scanner this week.
Dawn Carraway, an unhoused woman with a documented history in Berkeley of violence and mental health struggles, has now been charged with elder abuse and assault causing great bodily injury, court records show. Both are listed as felonies.
According to charging papers, Carraway "displayed signs of experiencing a psychiatric episode" at the time of the attack and was initially taken to John George Hospital when she was arrested.
Carraway, 34, "aggressively shoved" the older woman to the ground where she "hit the back of her head on the concrete," wrote a Berkeley police officer who viewed the attack as it happened at 6:50 p.m.
When the officer got to her, her head was resting in a pool of blood, he wrote.
He also noted that the woman displayed memory loss at the scene.
"As part of BFD's evaluation, they asked [her] to remember the color blue," the officer wrote. "After about 30 seconds, BFD asked her what color they talked about and [she] did not even recall them talking about a color."
"She's lucky to be alive"
The woman's daughter told The Scanner on Wednesday night that her mother had woken up in an ambulance with no memory of how she'd gotten there.
She was taken to Highland Hospital, the regional trauma center, for emergency medical treatment.
The hospital was so crowded that she had to wait 12 hours for a room, including nine hours in the hospital hallway.
"She's feeling very fortunate," her daughter said. "She's lucky to be alive."
She said her mother, who lives in Walnut Creek, is still experiencing headaches and dizziness along with some other ailments linked to the attack.
BAMPFA has long been one of her favorite spots to visit and see films, her daughter said.
"Going out to Berkeley is her lifeblood," she said. "She never was fearful of Berkeley. She never thought she ever needed to be."
A long history of serious arrests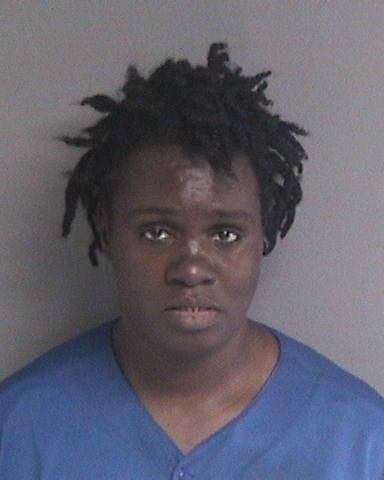 According to court records, Dawn Carraway's prior arrests, which date back to 2007, include attempted murder, assault with a deadly weapon and assault on firemen and police officers.
In 2015, she jumped on a man's back and assaulted him inside the downtown Berkeley BART station, BART police said at the time. Afterward, she was sent for psychiatric detention, authorities said.
That same year, she set toilet paper rolls on fire at City Hall in downtown Berkeley while a man in a wheelchair was using the restroom, according to authorities.
Several months later, Carraway punched a 66-year-old woman in the face during an unprovoked attack in downtown Berkeley, according to police.
During her arrest, she was physically combative with officers and sent one of them to the hospital with a leg injury, police said at the time.
In 2016, police said Carraway set at least one dumpster on fire near the main Berkeley library amid a series of arson reports in the area.
Later that year, without provocation, she shoved an older person walking downtown, knocking them to the ground and causing visible injuries, authorities said.
In 2018, police said she hit two strangers in the head with a large stick, in a downtown Berkeley attack that was unprovoked, and threw a tree branch at an officer, which ultimately led to his medical retirement.
The same year, she shattered a car window and struck a woman with "windshield wiper parts," police said previously.
Three felony convictions since 2015
Carraway was convicted in 2015 of felony elder abuse and, in 2017, of felony assault with force likely to produce great bodily injury, according to court papers.
A felony arson case from 2020 landed Carraway on probation through September 2024.
But many of her cases have been dismissed for various reasons over the years.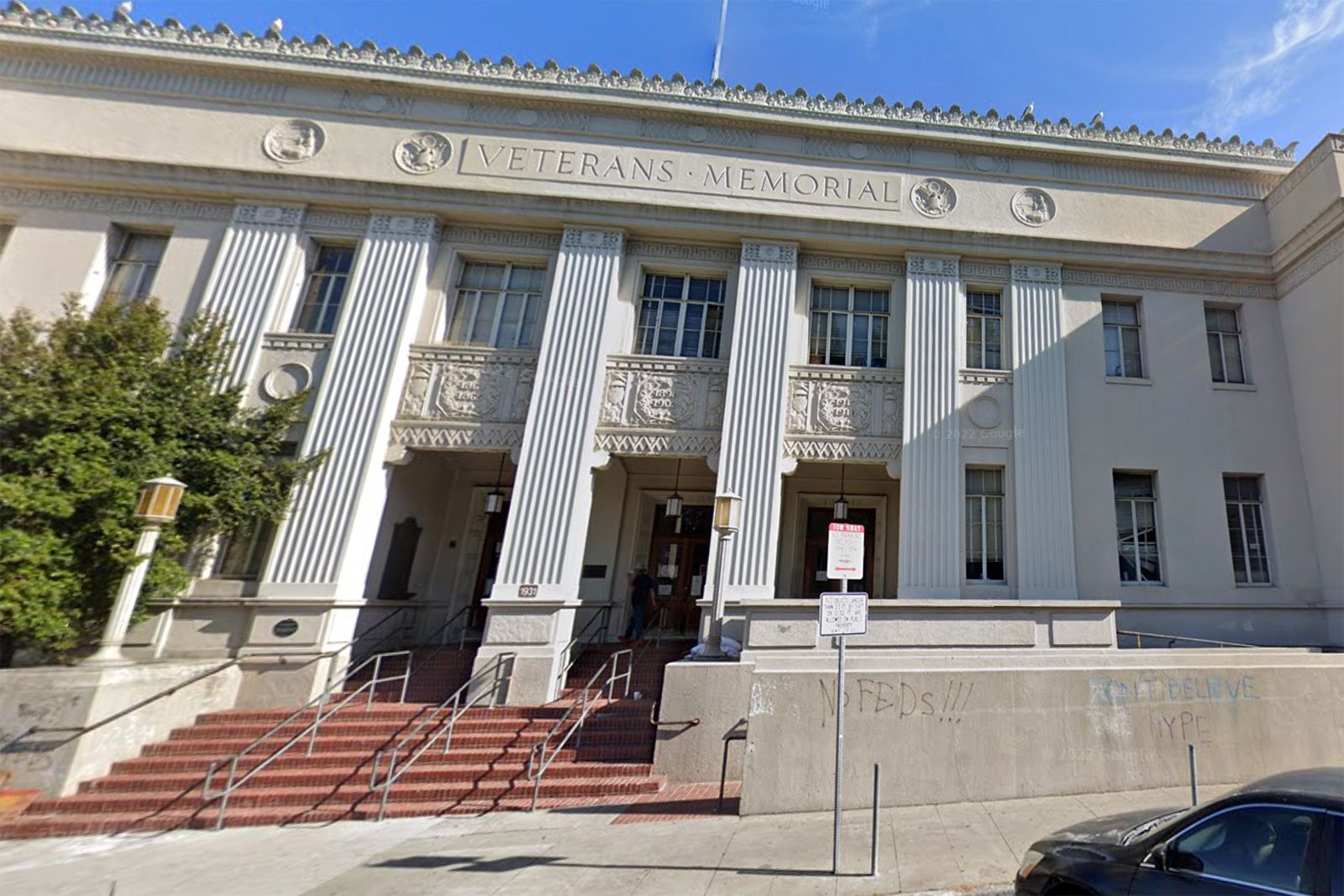 Carraway had two criminal cases in 2022 stemming from incidents in Berkeley: a misdemeanor case in September where she was charged with assaulting a BPD officer and a felony attempted stabbing in December.
During the arrest at Civic Center Park, police said she spat in an officer's face and kicked another in the leg. BPD ultimately used a wrap device to restrain Carraway and take her into custody.
The misdemeanor assault case was dismissed last year shortly after it was filed due to a motion from the prosecution, according to records online.
The attempted stabbing case was dismissed in January in connection with a plea deal for an unrelated case, according to court records online.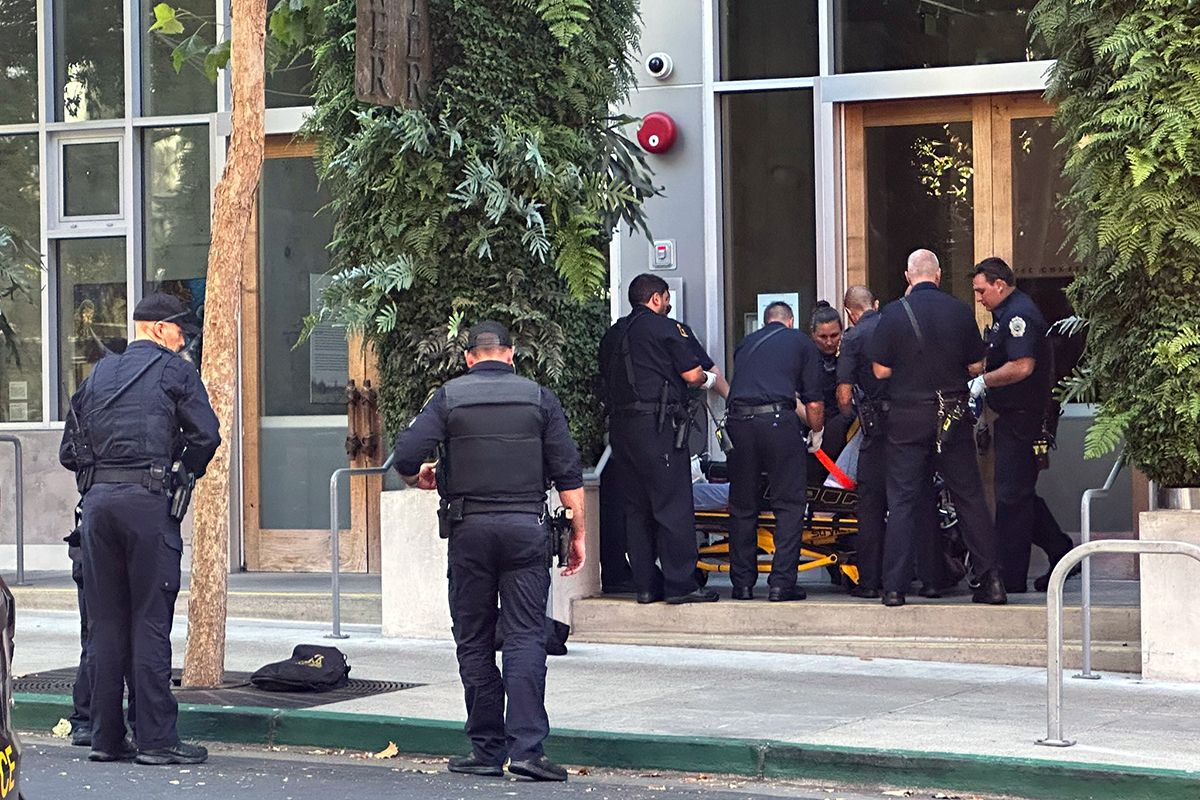 Berkeley police arrested her again in September after they found her smashing car windows downtown, police said previously. They had also been looking for her that day in connection with a recent arson series, they said.
According to court papers, Carraway kicked an officer in the knee during her arrest in September.
She was placed on a psychiatric hold and later charged with five misdemeanors, according to court records: three counts of vandalism, one count of assault and battery on a peace officer.
On Oct. 10, she took a plea deal for one count of misdemeanor assault and the other charges were dropped, according to court records. She was sentenced to a year of unsupervised probation.
Friends, family: Mental health has been a challenge
After one of her arrests in years past, Carraway's family contacted this reporter at Berkeleyside to say she had struggled for years with serious mental illness, which had led to confrontations with the law: "Dawn needs care and attention," the relative said.
On her own Facebook page, Carraway has previously written about her struggles with mental health.
In one post, which is no longer public, Carraway wrote: "I'm a felon just because I punched an old lady. I'm a … mental patient! I mean seriously, who goes down the street and says 'gee, I just love punching old ladies! POW!' Now my life is [messed] up housing wise and other ways because of this. Granted, some people deserve to have the cops called on them, but some stuff people need to just let go because it's not that serious."
After reading on Berkeleyside about Carraway's arrests, a friend described her as an "amazing artist and community member" who needed more support to overcome the obstacles life had posed.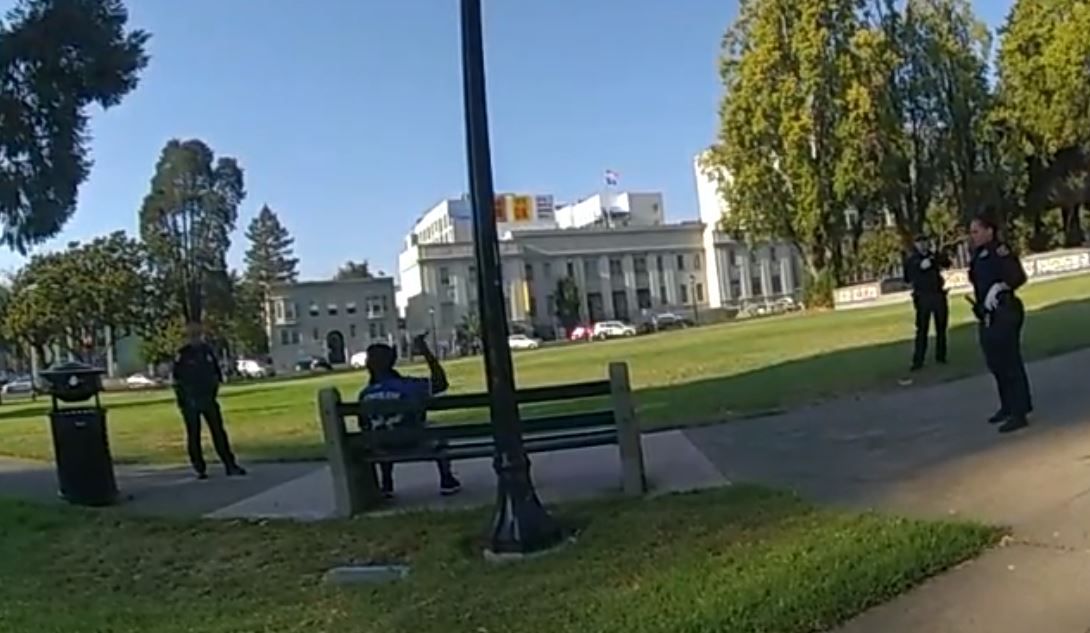 What's next for Dawn Carraway?
As of this week, Carraway remains in custody with a bail of $50,000.
She also violated the terms of her probation, according to court papers.
She is scheduled for a pretrial hearing Nov. 28 at Wiley Manuel Courthouse in Oakland.
💡
BEFORE YOU GO…
Help The Scanner reach its goal of getting to 1,200 members in November. Support timely, accurate public safety news for you and your neighbors by
signing up now
.