Arrests
Police: Alert witness helped avert stabbing on Center Street
Police say Dawn Carraway ran toward a stranger, holding a knife in her hand, and planned to stab him from behind in the neck.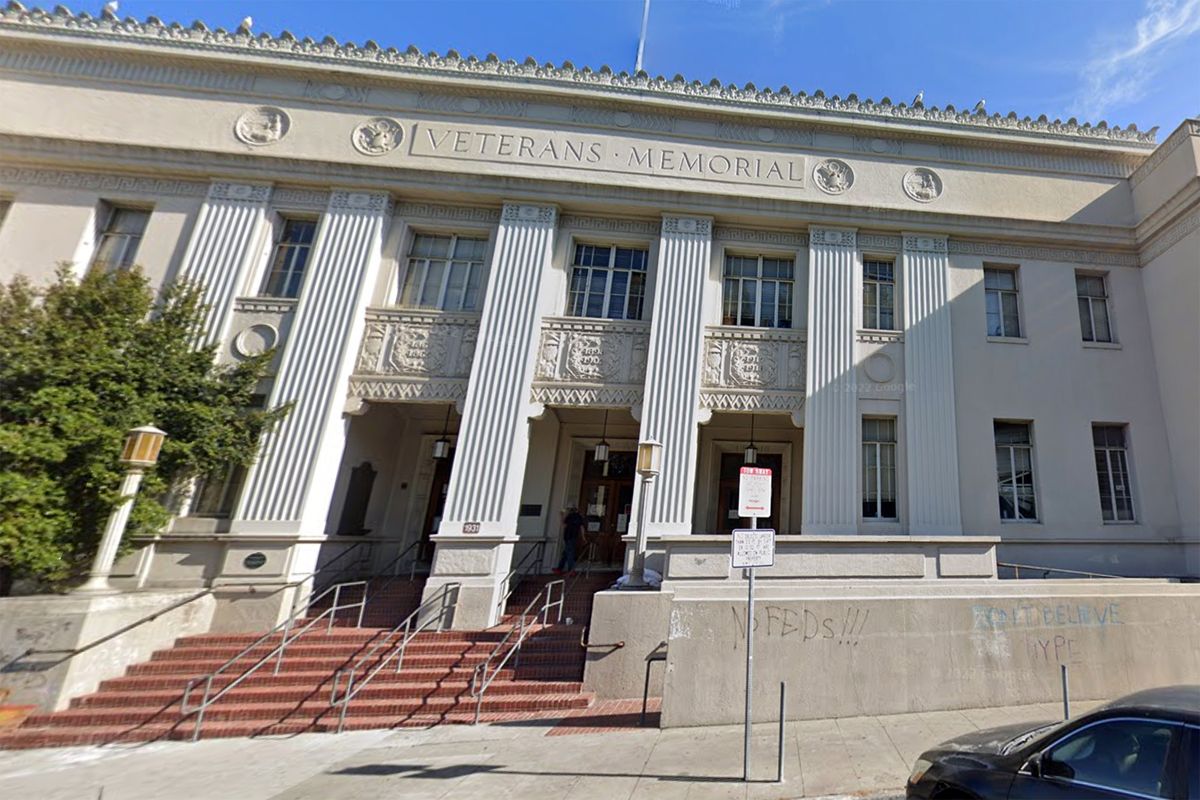 A homeless woman with a long history of violent disturbances in Berkeley is facing new felony charges this week in connection with an attempted stabbing over the weekend, according to court papers.
Police say Dawn Carraway ran toward a stranger, holding a knife in her hand, and planned to stab him from behind in the neck.
A witness "had to yell to intervene," which caused Carraway to flee, police wrote. Officers arrested her a short time later and found her in possession of a concealed knife, according to BPD.
Carraway has faced a raft of serious criminal charges in Berkeley over the years, including in recent months.
In late September, she was charged with assaulting Berkeley police officers who had arrested her at Civic Center Park.
Two days later, however, she was placed on court probation for felony arson during a previously scheduled sentencing hearing. She was released from custody and the new assault charges were dropped, court records show.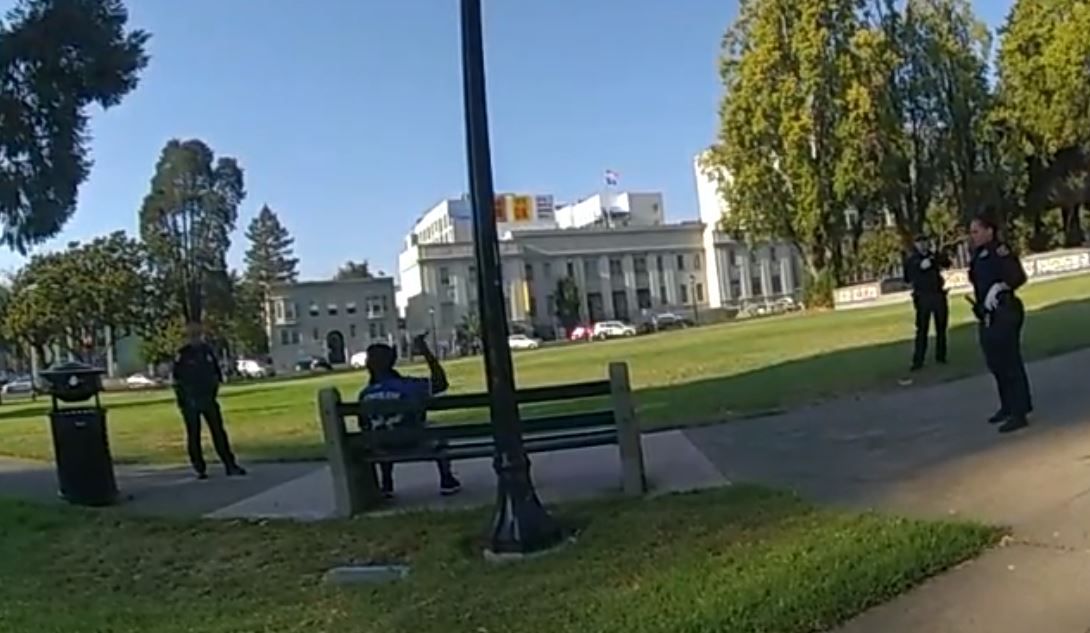 Victim said he did not know Carraway
Carraway's most recent contact with police happened Saturday morning in the area of 1931 Center St., the Veterans Memorial Building, which is not far from the Berkeley police station and just north of Civic Center Park.
That morning, police wrote, a witness saw Carraway stand up with a knife in her hand and run toward a man from behind him. The witness yelled and Carraway fled.
When police arrested Carraway, they found a knife "concealed on her person," according to charging papers. The witness told police it was the same knife Carraway had been wielding when she ran toward the man.
The man told police he did not know Carraway. He said he had not seen her with the knife, police wrote, but heard a woman "yelling at him from behind."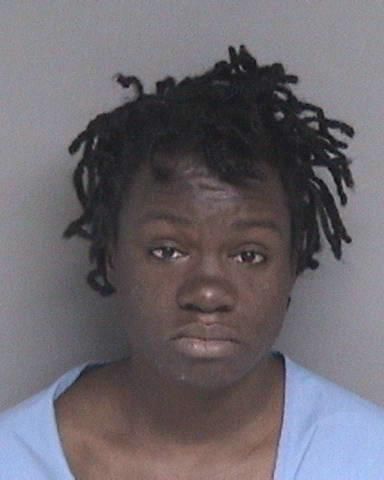 Dawn Carraway. BPD
In addition to the knife, police wrote, they also found Carraway in possession of a "broken glass bulbous pipe" that appeared to be drug paraphernalia.
After being advised of her right to remain silent, police wrote, Carraway told officers she had wanted to stab the man "in order to kill him."
Carraway initially was taken to John George Psychiatric Hospital in San Leandro because she said she wanted to hurt herself, according to charging papers.
But she was later moved to Santa Rita Jail in Dublin once she was cleared for incarceration.
Carraway was arrested on suspicion of attempted murder, possessing drug paraphernalia and a concealed knife and probation violation.
On Monday, she was charged with felony assault with a deadly weapon.
She was also charged with a long list of special allegations that could increase her sentence if she is convicted. They include the use of a deadly weapon, that the crime involved the threat of great bodily harm, that the conduct was violent, that the attack happened while she was on probation, and that her convictions "are numerous or of increasing seriousness."
Carraway has a long history of serious arrests
Police wrote in charging papers that Carraway's prior arrests, which date back to 2007, include attempted murder, assault with a deadly weapon and assault on firemen and police officers.
In 2018, police said she hit two strangers in the head with a large stick, in a downtown Berkeley attack that was unprovoked, and threw a tree branch at an officer, which ultimately led to his medical retirement.
Earlier that year, she had shattered a car window and struck a woman with "windshield wiper parts," police said previously.
In 2015, she jumped on a man's back and assaulted him inside the downtown Berkeley BART station, BART police said at the time. Afterward, she was sent for psychiatric detention, authorities said.
That same year, she set toilet paper rolls on fire at City Hall in downtown Berkeley while a man in a wheelchair was using the restroom, according to authorities.
Several months later, Carraway punched a 66-year-old woman in the face during an unprovoked attack in downtown Berkeley, according to police. During her arrest, she was physically combative with officers and sent one of them to the hospital with a leg injury, police said at the time.
In 2016, police said Carraway set at least one dumpster on fire near the main Berkeley library amid a series of arson reports in the area. Later that year, without provocation, she shoved an older person walking downtown, knocking them to the ground and causing visible injuries, authorities said.
She has been convicted of three felonies, according to charging papers: elder abuse in 2015, assault with force likely to produce great bodily injury in 2017 and arson in 2022.
Carraway remains in custody this week at Santa Rita Jail. Her bail is set at $55,000, according to jail records online.
She is scheduled to enter a plea in the new case on Dec. 30.