Arrests
Woman charged with assaulting police at Berkeley park
Dawn Carraway was holding a box cutter, BPD said, and was "noticeably agitated" when officers tried to arrest her.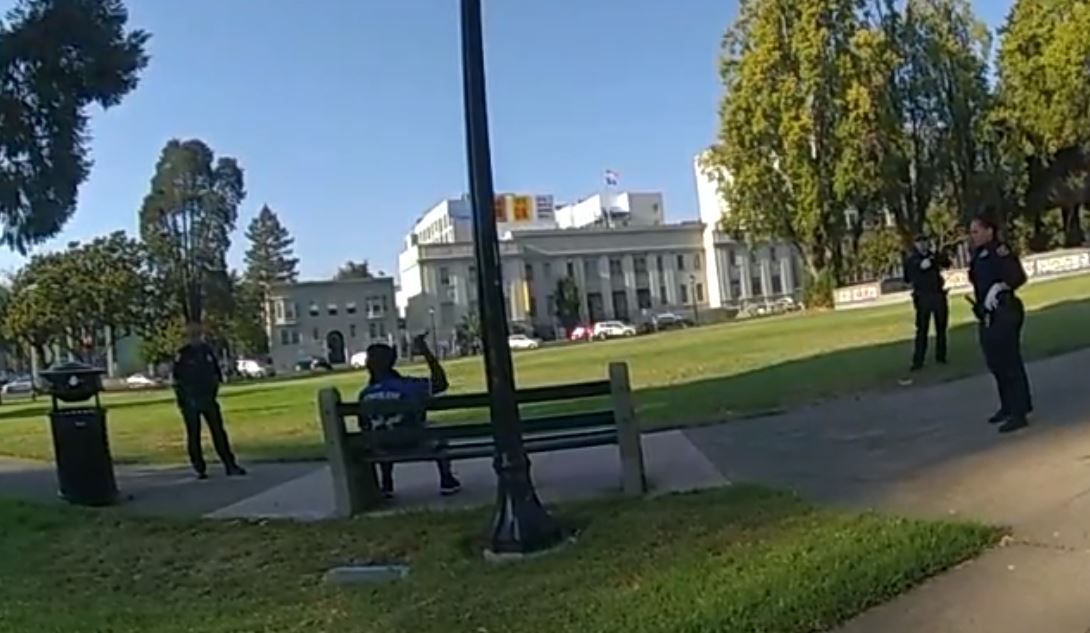 A local woman with a long history of mental health struggles and arrests linked to violent outbursts in downtown Berkeley is back in jail this week facing multiple criminal charges.
Dawn Carraway, 33, is being held at Santa Rita Jail on $260,000 bail, according to court records online. She is scheduled to be arraigned Tuesday. She was already set to appear in court Wednesday for sentencing following a recent felony arson conviction.
Carraway came into contact with Berkeley authorities most recently Sept. 8 when she knocked over a motorcycle at Harold Way and Allston Way, causing several hundred dollars in damage, then ran off, according to court papers.
Police found her a short time later in Civic Center Park a few blocks away. She was holding a box cutter, BPD said, and was "noticeably agitated."
Officers recognized Carraway "as a local unhoused person that has been contacted in the past for violence," police wrote in a prepared statement.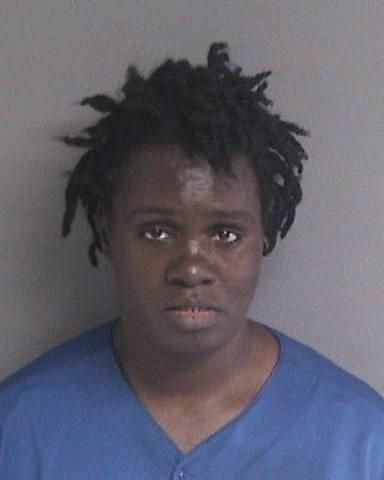 Dawn Carraway. BPD
When a female officer ordered Carraway to drop the knife, she shouted, according to court papers, "I want to stab you, bitch!"
BPD said officers used "time and distance… to de-escalate the situation and convince the woman to discard the knife."
During Carraway's subsequent arrest, however, she spat in one officer's face and kicked another in the leg, according to BPD. Police ultimately used a wrap device to restrain Carraway and take her into custody.
Police said they found a methamphetamine pipe in Carraway's bag and ultimately placed her on a psychiatric hold prior to arrest, according to court papers.
On Monday, the Alameda County district attorney's office charged Carraway with two counts of battery on a peace officer and one count of vandalism over $400. All three counts are listed as misdemeanors.
A difficult history in Berkeley
But Carraway has also faced a raft of more serious charges in Berkeley over the years, according to court records reviewed by The Scanner.
In 2018, police said she hit two strangers in the head with a large stick, in a downtown Berkeley attack that was unprovoked, and threw a tree branch at an officer, which ultimately led to his medical retirement from the force.
Earlier that year, she had shattered a car window and struck a woman with "windshield wiper parts," police said previously.
In 2015, she jumped on a man's back and assaulted him inside the downtown Berkeley BART station, BART police said at the time. Afterward, she was sent for psychiatric detention, authorities said.
That same year, she set toilet paper rolls on fire at City Hall in downtown Berkeley while a man in a wheelchair was using the restroom, according to authorities.
Several months later, Carraway punched a 66-year-old woman in the face during an unprovoked attack in downtown Berkeley, according to police. During her arrest, she was physically combative with officers and sent one of them to the hospital with a leg injury, police said at the time.
In 2016, police said Carraway set at least one dumpster on fire near the main Berkeley library amid a series of arson reports in the area. Later that year, without provocation, she shoved an older person walking downtown, knocking them to the ground and causing visible injuries, authorities said.
Friends, family: Mental health has been a challenge
After one of her arrests, Carraway's family contacted this reporter to say she had struggled for years with serious mental illness, which had led to confrontations with the law: "Dawn needs care and attention," the relative said.
On her own Facebook page, Carraway has previously written about her struggles with mental health.
In one post, which is no longer public, Carraway wrote: "I'm a felon just because I punched an old lady. I'm a … mental patient! I mean seriously, who goes down the street and says 'gee, I just love punching old ladies! POW!' Now my life is [messed] up housing wise and other ways because of this. Granted, some people deserve to have the cops called on them, but some stuff people need to just let go because it's not that serious."
After reading on Berkeleyside about Carraway's arrests, a friend described her as an "amazing artist and community member" who needed more support to overcome the obstacles life had posed.
At the time of her most recent arrest at Civic Center Park in downtown Berkeley, Carraway was already on probation, according to court papers.
In addition to her recent felony arson conviction, court records also show felony convictions for Carraway in 2015 for elder abuse and in 2017 for assault likely to produce great bodily injury.
Update, Sept. 28: Carraway was released from custody Wednesday evening, according to booking information online.
Update, Nov. 6: Charges were filed in this case Sept. 26, but then dismissed Sept. 28 by a "motion of the people," according to court records online.