Arrests
Woman wanted in arson series arrested amid vandalism spree
Police have described Dawn Carraway previously as "a local unhoused person that has been contacted in the past for violence."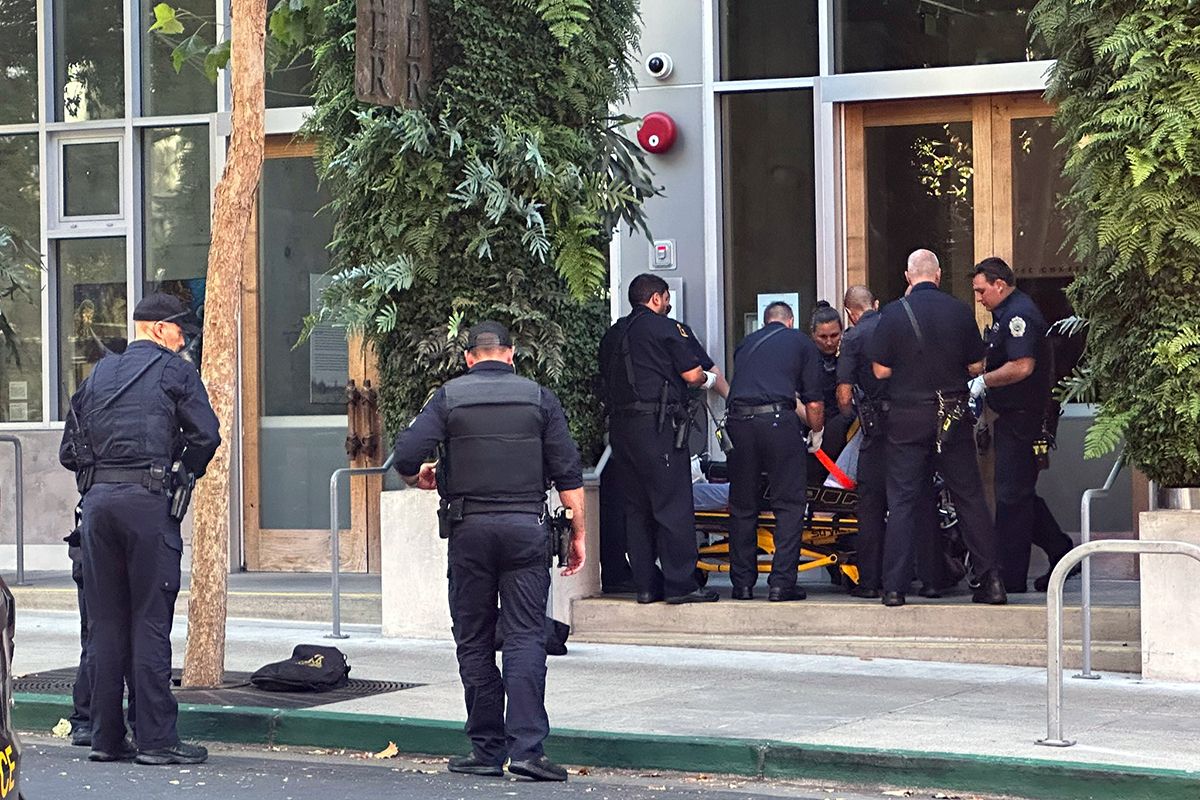 Berkeley police arrested a woman who was linked to an arson series over the weekend when they found her smashing vehicle windows downtown Monday, authorities report.
Dawn Carraway, 33, has faced a raft of serious criminal charges in Berkeley over the years. She is unhoused and reportedly suffers from serious mental health issues, which have contributed to her run-ins with the law.
Police have described her previously as "a local unhoused person that has been contacted in the past for violence."
On Monday just before 11:40 a.m., Berkeley police got a report about a person walking up Allston Way near Milvia Street smashing car windows, authorities said.
When police tried to stop Carraway in the area, she threw a metal bicycle fork at officers, but did not hit anyone, BPD said. She then tried to run but police caught up to her and arrested her.
BPD determined that she had smashed the windows of numerous vehicles and one business in the area, police said.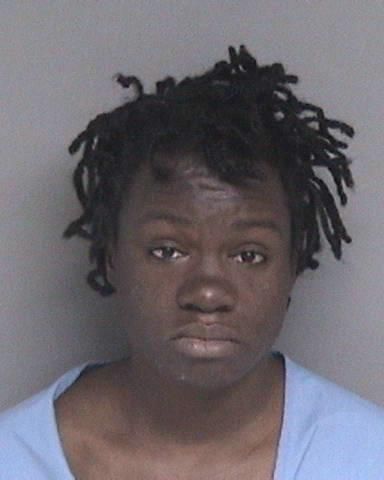 Dawn Carraway. BPD
Police were already looking for Carraway in connection with an arson series overnight Sunday, BPD said.
Between 3 and 4:30 a.m. that day, someone lit five dumpsters and trash cans on fire within a five-block radius downtown, police said.
Berkeley firefighters put out all the fires.
Carraway was seen in the area and surveillance footage also linked her to the arson series, police said, which resulted in a warrant for her arrest.
(A man was also arrested on suspicion of arson Sunday morning in connection with an unrelated arson fire in South Berkeley.)
Carraway was not listed in the jail booking log as of publication time and may be in transit or undergoing some type of medical assessment.
Carraway had two criminal cases last year stemming from incidents in Berkeley: a felony case in September where she was charged with assaulting a BPD officer and a misdemeanor attempted stabbing in December.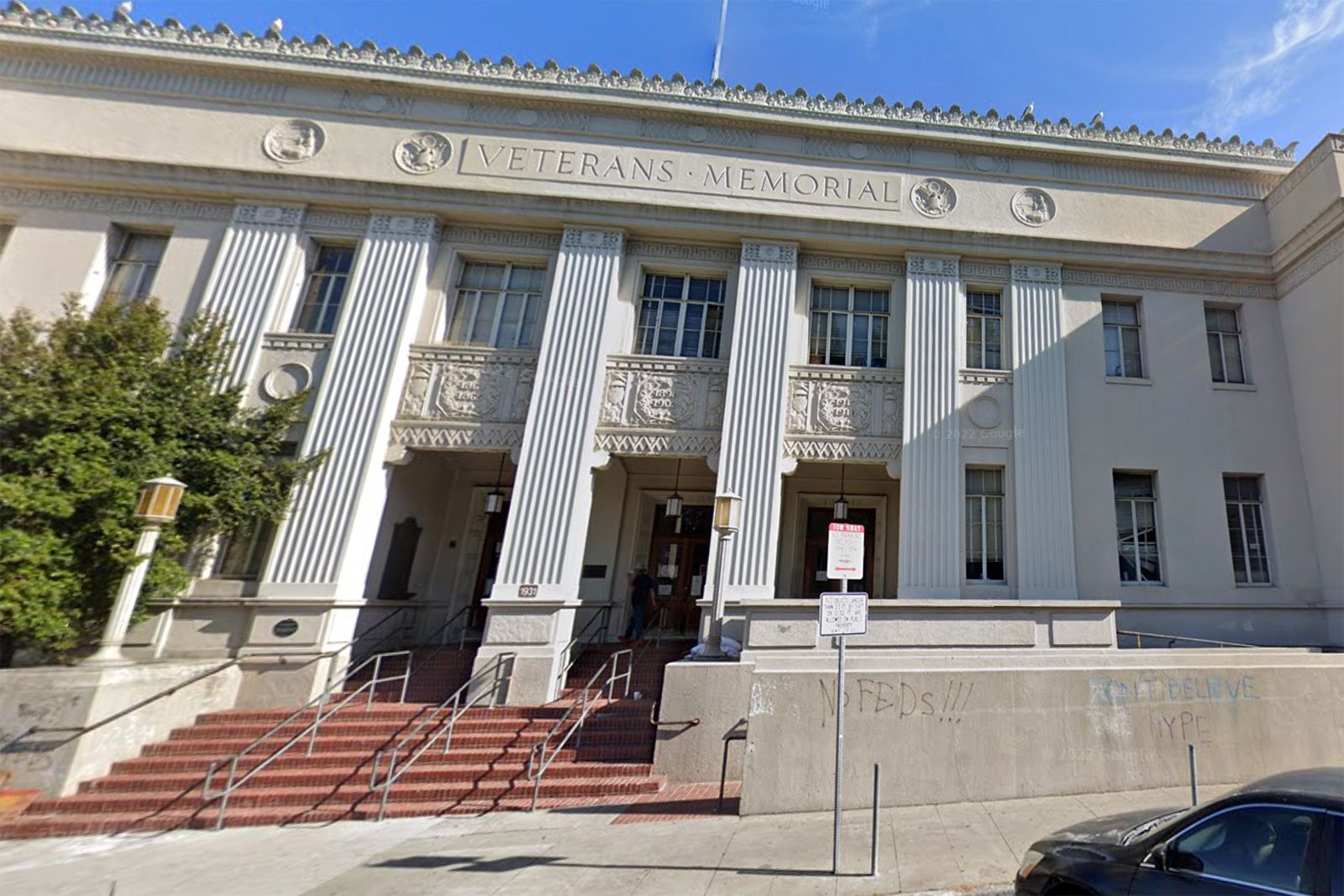 The felony assault case was dismissed last year shortly after it was filed due to a motion from the prosecution, according to records online.
The stabbing case was dismissed in January in connection with a plea deal for an unrelated case, according to court records online.
Carraway is on probation through September 2024 for a felony arson conviction related to incidents in 2020.
Friends, family: Mental health has been a challenge
After one of her arrests in years past, Carraway's family contacted this reporter at Berkeleyside to say she had struggled for years with serious mental illness, which had led to confrontations with the law: "Dawn needs care and attention," the relative said.
On her own Facebook page, Carraway has previously written about her struggles with mental health.
In one post, which is no longer public, Carraway wrote: "I'm a felon just because I punched an old lady. I'm a … mental patient! I mean seriously, who goes down the street and says 'gee, I just love punching old ladies! POW!' Now my life is [messed] up housing wise and other ways because of this. Granted, some people deserve to have the cops called on them, but some stuff people need to just let go because it's not that serious."
After reading on Berkeleyside about Carraway's arrests, a friend described her as an "amazing artist and community member" who needed more support to overcome the obstacles life had posed.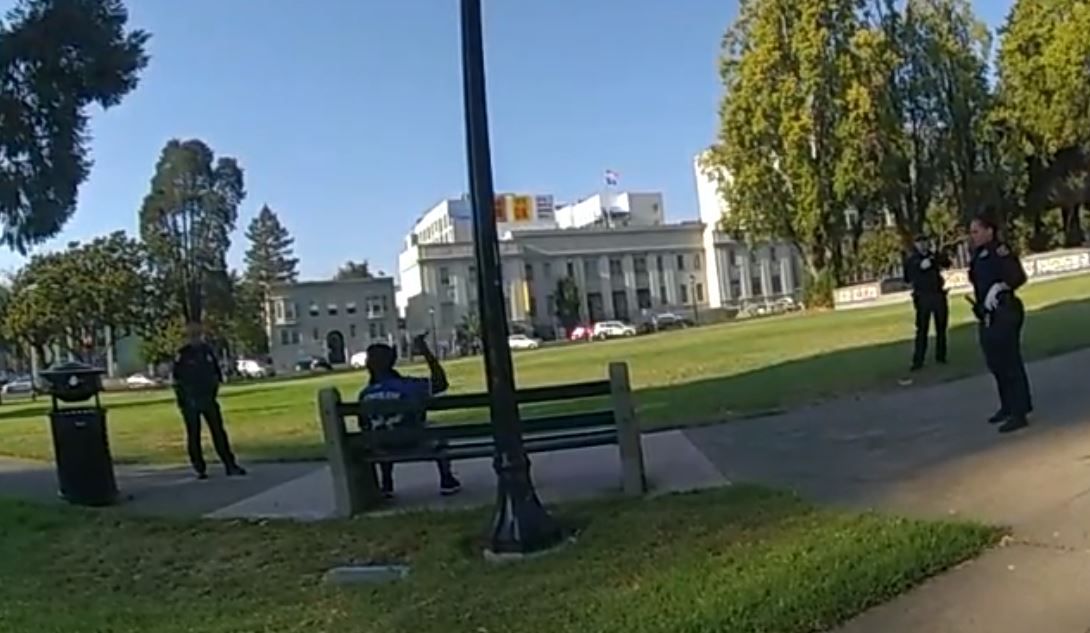 Carraway has a long history of serious arrests
According to court records, Carraway's prior arrests, which date back to 2007, include attempted murder, assault with a deadly weapon and assault on firemen and police officers.
In 2018, police said she hit two strangers in the head with a large stick, in a downtown Berkeley attack that was unprovoked, and threw a tree branch at an officer, which ultimately led to his medical retirement.
Earlier that year, she had shattered a car window and struck a woman with "windshield wiper parts," police said previously.
In 2015, she jumped on a man's back and assaulted him inside the downtown Berkeley BART station, BART police said at the time. Afterward, she was sent for psychiatric detention, authorities said.
That same year, she set toilet paper rolls on fire at City Hall in downtown Berkeley while a man in a wheelchair was using the restroom, according to authorities.
Read more about crime in Berkeley.
Several months later, Carraway punched a 66-year-old woman in the face during an unprovoked attack in downtown Berkeley, according to police. During her arrest, she was physically combative with officers and sent one of them to the hospital with a leg injury, police said at the time.
In 2016, police said Carraway set at least one dumpster on fire near the main Berkeley library amid a series of arson reports in the area. Later that year, without provocation, she shoved an older person walking downtown, knocking them to the ground and causing visible injuries, authorities said.
During Carraway's arrest last year at Civic Center Park, police said she spat in one officer's face and kicked another in the leg. BPD ultimately used a wrap device to restrain Carraway and take her into custody.
That day, police said they found a methamphetamine pipe in Carraway's bag and ultimately placed her on a psychiatric hold prior to arrest, according to court papers.
Carraway has been convicted of three felonies, according to charging papers: elder abuse in 2015, assault with force likely to produce great bodily injury in 2017 and arson in 2022.
Her next court date was not immediately available pending booking.