Disaster preparedness
Magnitude 3.7 earthquake at SFO shakes Berkeley
The quake had a depth of about 8.1 miles, according to the U.S. Geological Service.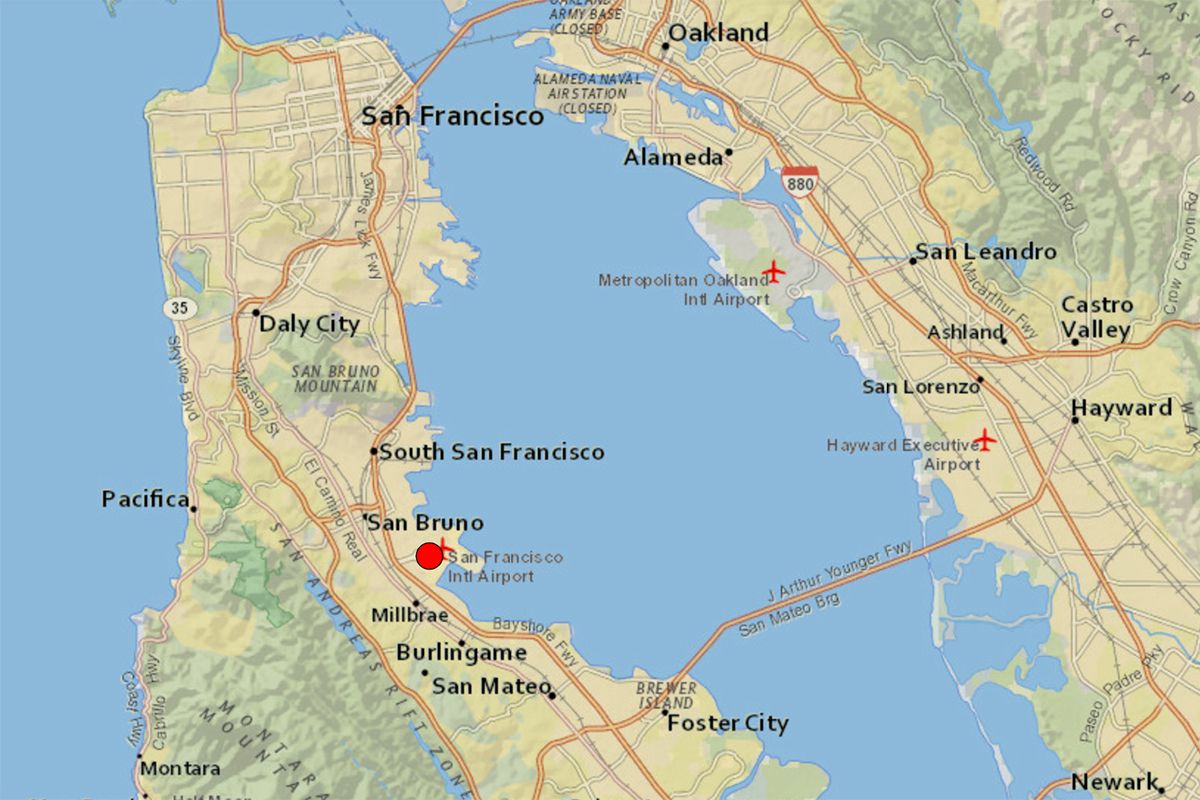 A magnitude 3.7 earthquake shook the Bay Area at 6:38 p.m. Friday, according to preliminary reports.
Its epicenter was at San Francisco International Airport in San Mateo County.
The quake had a depth of about 8.1 miles, according to the U.S. Geological Service.
On Oct. 18, a magnitude 4.2 earthquake near Isleton also gave Berkeley a shake, though many Scanner readers said they didn't feel it.
Friday's earthquake generated a stronger response.
"Felt THAT one! Already searching usgs," one reader wrote on X (formerly Twitter).
"Surprised I felt it so strongly," wrote another.
The quake was initially measured at a magnitude 4.1 but was revised several times over the next hour.
An earthquake in Berkeley in late July had an epicenter near Tunnel and Roble roads in the Claremont neighborhood with a magnitude of 2.6.
A few days ago, on Oct. 24, there was a magnitude 2.5 earthquake just north of the UC Berkeley campus, but The Scanner did not report on it and got no community inquiries about it.
Ways to prepare for Berkeley earthquakes
The city of Berkeley has a number of tips and resources to help get ready for natural disasters. Take this opportunity to brush up.
The UC Berkeley Seismology Lab is a also great resource for local earthquake information.
At TBS, we have you covered on disaster preparedness: Don't forget to check The Scanner first when there are earthquakes, power outages, weather warnings and more.
This story was updated repeatedly due to the developing nature of events.
💡
The Berkeley Scanner is 100% member-supported. That means no ads, no spam and no distractions. Help ensure timely, accurate public safety news for you and your neighbors by
signing up now
.