Disaster preparedness
Magnitude 2.6 earthquake hits Berkeley early Thursday
It was the biggest East Bay quake recorded since April, according to the USGS. Learn how you can prepare for disasters.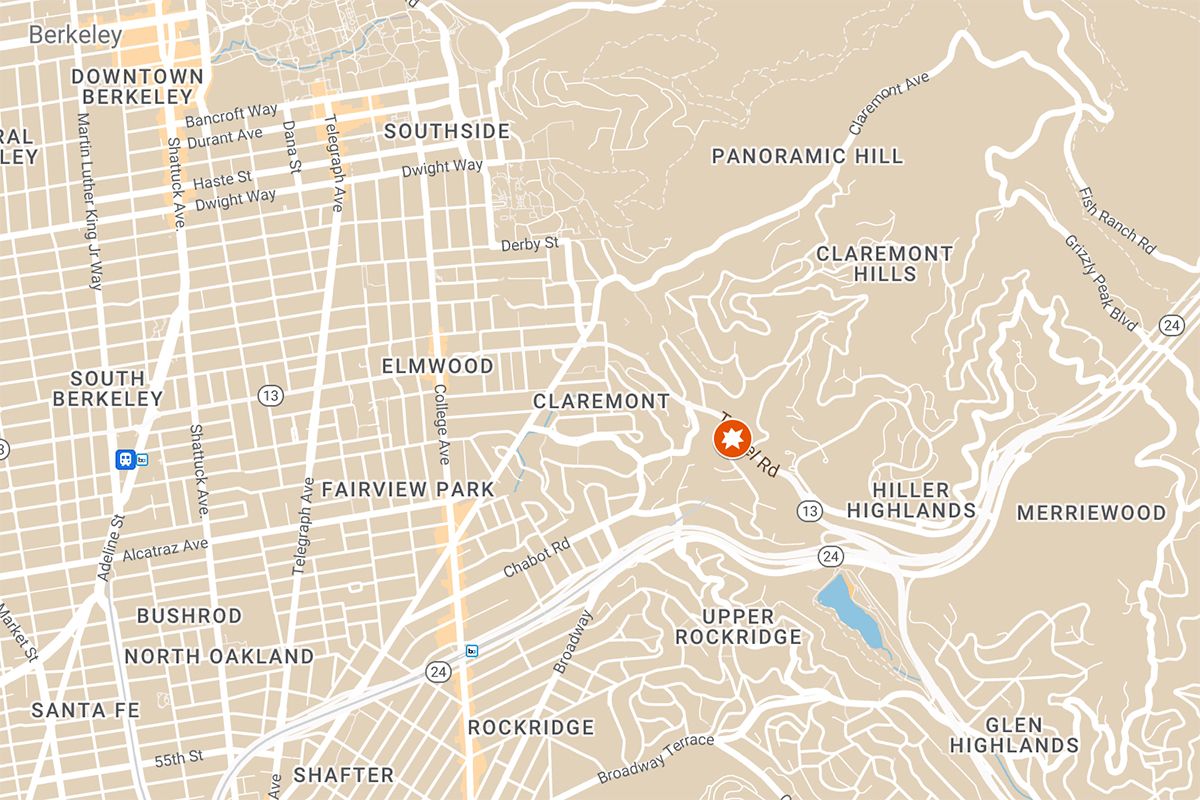 A small earthquake was recorded in Berkeley early Thursday morning, according to USGS reports.
The quake occurred at 12:38 a.m. with an epicenter near Tunnel and Roble roads in the Claremont neighborhood.
The earthquake was a preliminary magnitude 2.6 with a depth of about 5.5 miles, according to the U.S. Geological Service.
It's the biggest East Bay quake since April when a magnitude 3.7 earthquake was recorded between Clayton and Brentwood, south of Black Diamond Mines Regional Park.
On April 1, two magnitude 3.0 earthquakes were recorded in San Leandro.
One Scanner reader writing on Twitter early Thursday morning said she hadn't felt the earthquake in Berkeley, "but our house seismometer recorded it."
Read more about earthquakes in Berkeley.
Ways to prepare for Berkeley earthquakes
The city of Berkeley has a number of tips and resources to help get ready for natural disasters. Take this opportunity to brush up.
💡
The Berkeley Scanner is 100% member-supported. That means no ads, no spam and no distractions. Help ensure timely, accurate public safety news for Berkeley by
signing up now
.