Courts
Pak Ho robbery-murder trial: DA's office reduces charges
"He was a neighbor. He was a father. And he was loved," prosecutor Peter McGuiness told the jury. But, to his killers, he was "an easy mark."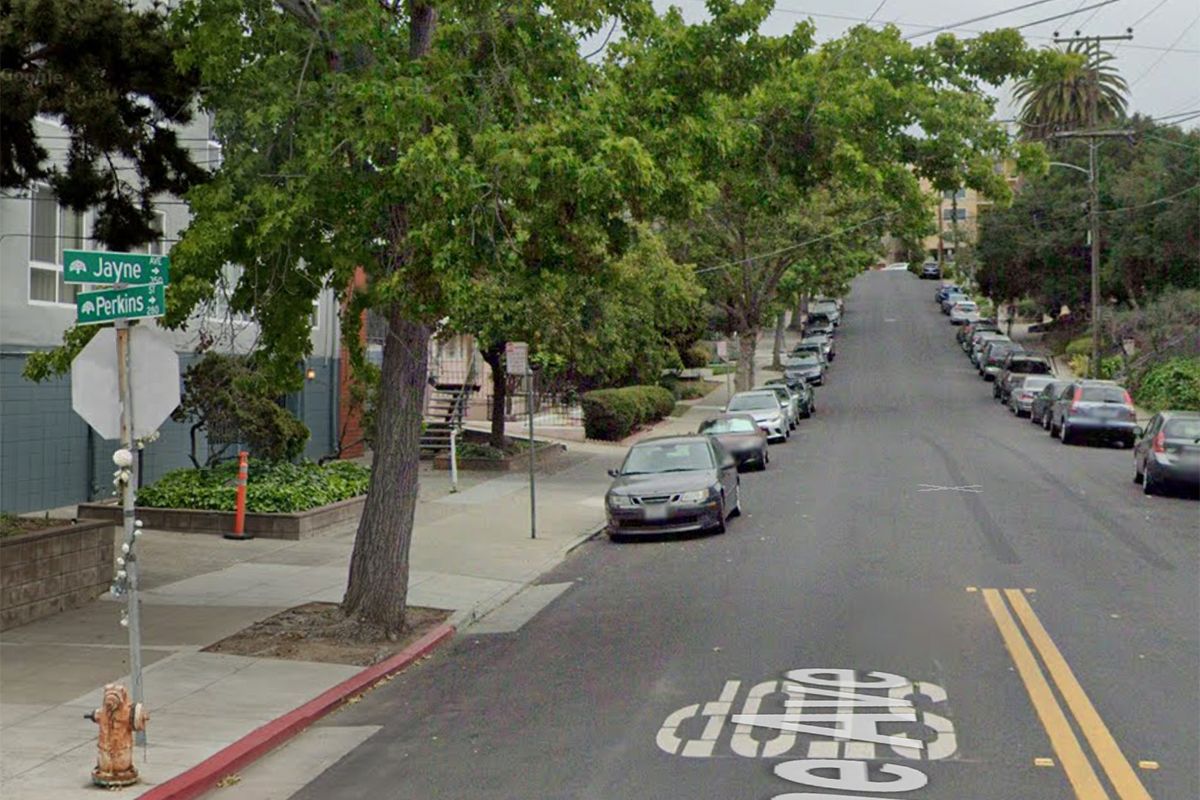 Two felons charged with the murder and robbery of a 75-year-old Oakland man out for his morning walk no longer face the possibility of life in prison without parole, the Alameda County DA's office has decided.
On Monday morning, just before opening statements in the murder trial were set to begin, prosecutor Peter McGuiness told the court that the DA's office wished to withdraw prior strikes for both defendants and drop a special circumstance allegation that would have blocked parole in the case of a murder conviction. The judge granted the request without fanfare.
The Scanner broke the news of the announcement in a Twitter post Monday that has now been viewed more than 130,000 times.
Both defendants have lengthy criminal histories and the new case would have counted as their third strike if the DA's office had not changed course.
If convicted of first-degree murder, the men would still see sentences of 25 years to life. But they would one day be eligible for parole — in stark contrast to the original charges filed under former DA Nancy O'Malley.
McGuiness did not explain the modified charges in open court and the Alameda County DA's office did not respond to requests for comment from The Berkeley Scanner.
But the move was in line with prior decisions by Alameda County DA Pamela Price, who has pledged to "implement fair justice measures," including shorter prison sentences, as part of her 10-point campaign platform.
Read more court coverage on The Scanner.
In January, Price came under fire from critics for dropping special circumstances against David Misch, a convicted killer who has been charged with murdering two Fremont women and a 9-year-old Hayward girl in the 1980s.
Supporters, meanwhile, say Price is doing exactly what they elected her to do, taking "aggressive steps to restore public trust in our criminal justice system, ensure public safety, end mass incarceration and root out racial, socioeconomic and gender disparities within Alameda County's criminal justice system."
Prosecutor: "Mr. Ho is left for dead"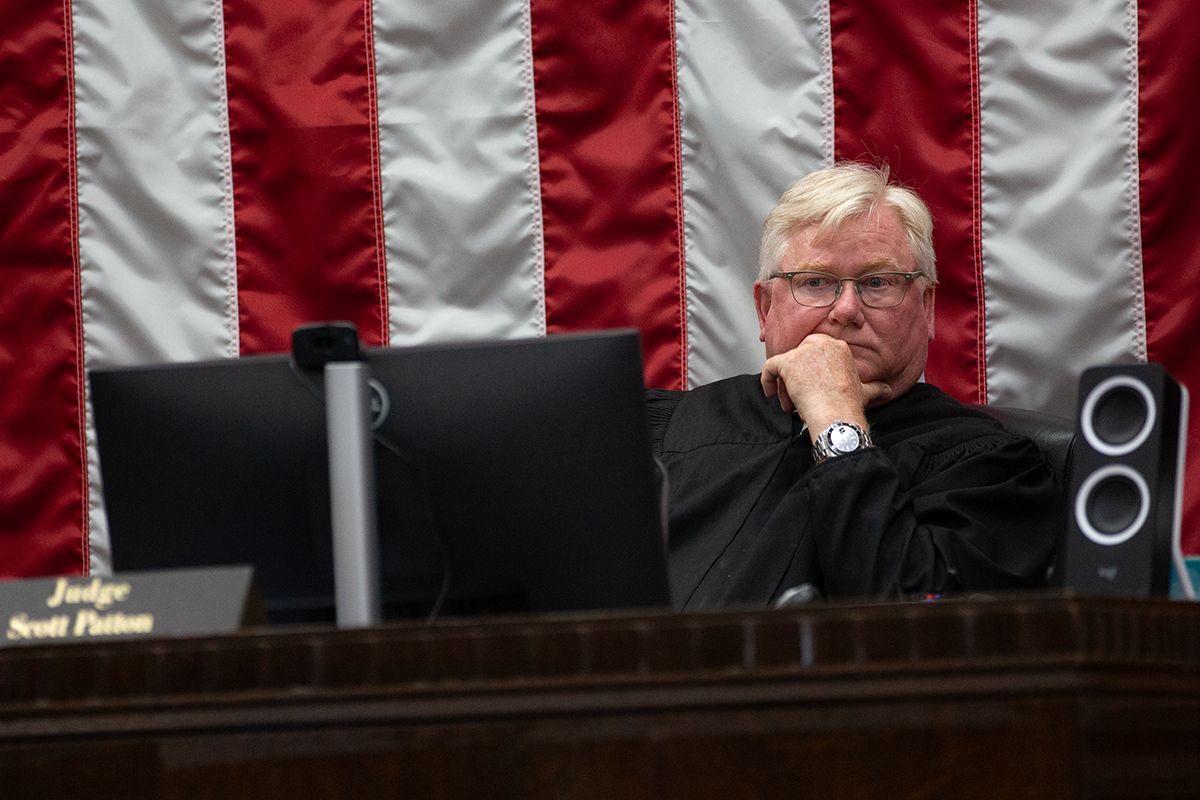 On March 9, 2021, Pak Chung Ho left his Jayne Avenue condo in Oakland's Grand Lake neighborhood to take his morning stroll. It was not yet 7 a.m.
A neighbor saw him turn right out of the building to go down the hill toward Lake Merritt. She never saw him alive again.
Ho lived alone in the 47-unit condo complex on Jayne Avenue. His wife had died several years earlier and he did not remarry.
At 75, Ho still walked several times a day with the help of a cane to keep his balance. That day, he wore a cross-body pouch he used to carry his iPhone and his wallet.
As Ho made his way down to Perkins Street, a man jumped out of a truck and rushed forward, his arm fully extended as if holding something. (Surveillance footage of the attack isn't clear as to what may have been in his hand.)
During the robbery, the man wrenched away Ho's cane and struck him in the face, according to the prosecution. Ho hit the ground. It was over in moments.
The man got back into the passenger seat and the driver took off down the hill.
They left Ho crumpled on the sidewalk, bleeding from the head.
"Mr. Ho is left for dead," McGuiness told the jury. "He's found in the exact same spot fighting for his life."
Ho never regained consciousness.
Two days later, he was pronounced dead at Highland Hospital, surrounded by his three daughters, after he was taken off life support.
Two men were ultimately charged with his murder: Teaunte Bailey, 29, and Demetrius Britton, 59.
Authorities say it was Bailey who attacked Ho while Britton waited in the driver's seat.
Both men are longtime repeat offenders and both were out on supervised release — such as parole or probation — when Ho was attacked.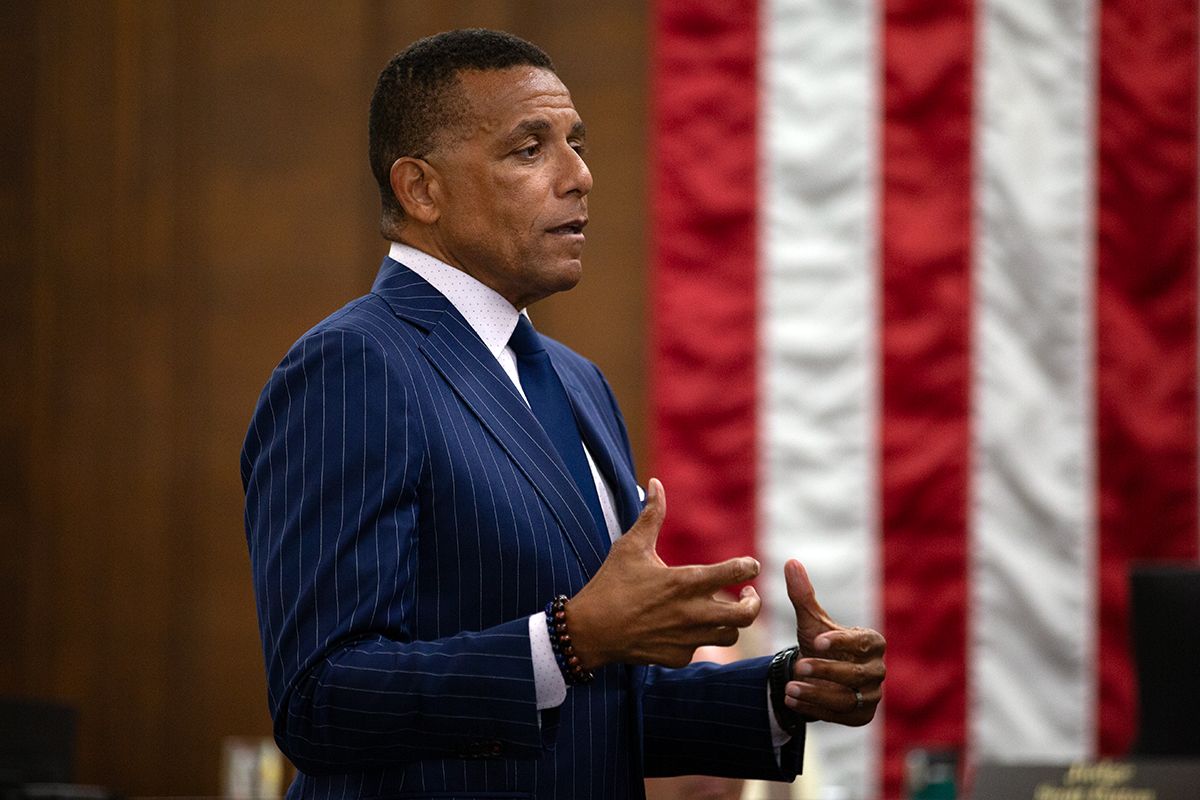 Defense attorney Darryl Stallworth kept his opening remarks brief, telling the jury there would be "a lot of challenges" for the prosecution in proving what happened to Pak Ho beyond a reasonable doubt.
He said the jury would ultimately receive instructions about the legal concept of reckless indifference and what role that may have played.
"You're gonna find that Mr. Bailey's role is a minor role, not a major role," Stallworth said. "You're going to get this information. You're going to have to digest it."
He also said he did not believe the jury would be able to find Teaunte Bailey guilty of murder when it came time to make a decision.
"At the end of this case, you're going to have some doubts and they're going to be reasonable," Stallworth told jurors.
Defense attorney warns of "dubious witnesses"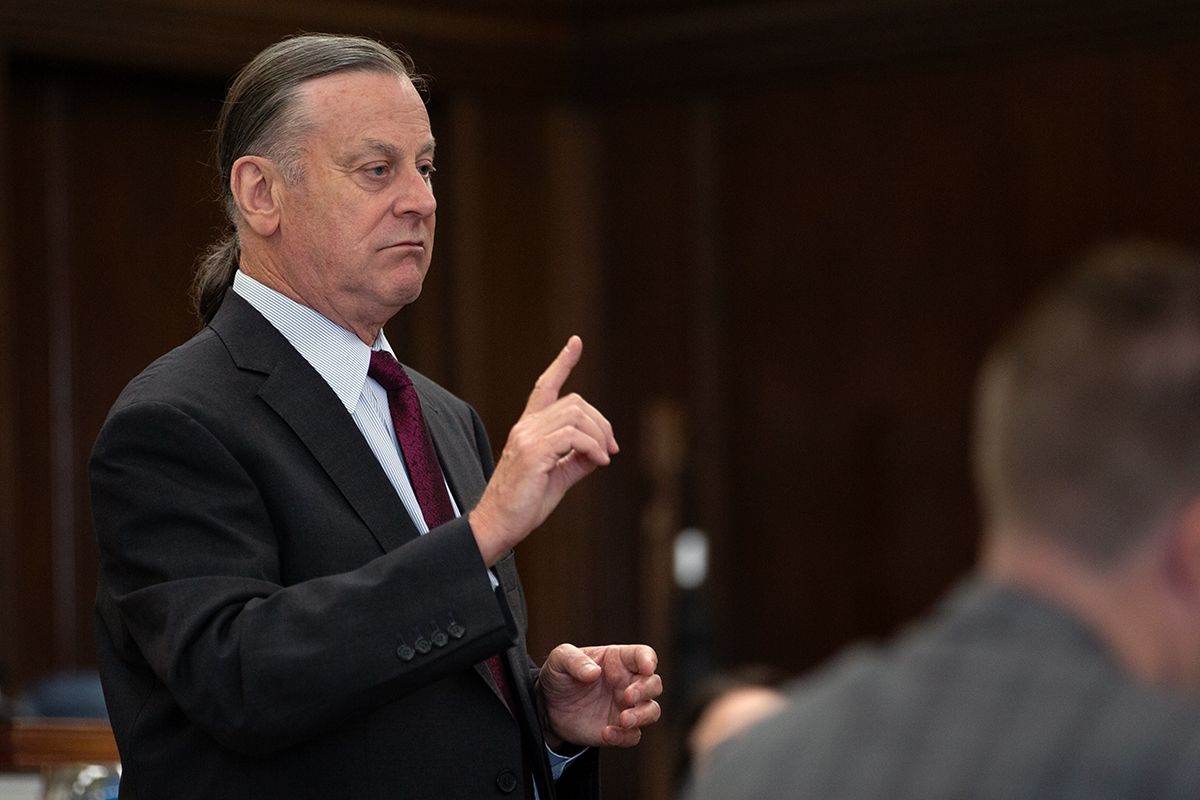 Demetrius Britton's attorney, David Briggs, described the case against his client as "circumstantial evidence and the word of very dubious witnesses."
Briggs said one witness had initially described both men in the getaway truck as young — unlike his client, who is nearly 60.
And he cast doubt on the credibility of key witnesses who are expected to testify in the coming days.
"These are folks who've had a hard life, OK? They face some challenges in their life," he told the jury. "I'm just gonna be honest with you: Heroin is a big part of their lifestyle."
In his opening statement, Briggs said police linked Bailey — the younger defendant — to the robbery in various ways, including GPS data: It was Bailey who had Ho's cellphone, Briggs said, and Bailey who ran from police and was arrested in the hours after the robbery.
"None of that evidence that I just described has anything to do with Mr. Britton," he said. "It points towards Mr. Bailey only."
Bailey, who had an open robbery case in San Francisco at the time of the robbery on Jayne Avenue, was wearing a court-ordered ankle monitor when he was arrested because he was also on supervised parole. He had been released from SF jail on "home arrest," according to charging papers.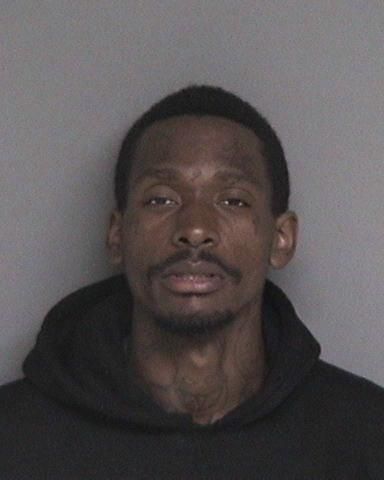 Teaunte Bailey. ACSO
Authorities say the ankle monitor placed Bailey at the Jayne Avenue robbery as well as at a West Oakland home-invasion robbery several weeks prior where he was also caught on surveillance footage.
He has also been charged with the home-invasion robbery. The victim, an Asian man in his mid-70s like Ho, is expected to take the stand in the next week in his native Cantonese.
Prosecutor McGuiness told the jury that the GPS ankle monitor, with its precise location tracking, would offer "some of the most powerful evidence in this case."
"An easy mark" for men wanting "quick cash"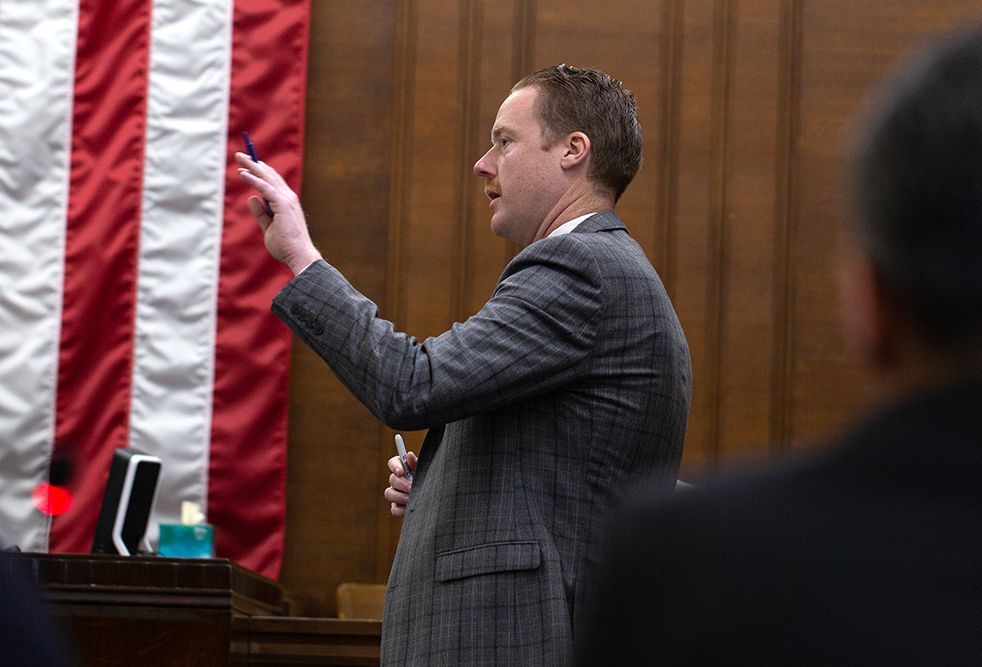 McGuiness said he would ultimately ask the jury to hold both men accountable for their actions in relation to the victim.
"His name was Pak Ho. He was a neighbor. He was a father. And he was loved," McGuiness said in his opening statement. "And on March 9 of 2021, he was an easy mark as he shuffled down Jayne Avenue, down the hill with his cane. He was an easy mark for Bailey and Britton who wanted to get some quick cash."
The first day of trial included testimony from Ho's daughter, as well as a neighbor and a young woman who crossed paths with Ho just before he was attacked.
The young woman described how she had seen a man in his 20s or 30s get out of a truck and lunge at an "elderly Asian man" while reaching for his cane. Then she fled in fear.
"I did not want to see them hurt him," she said, tearing up on the witness stand. She ran up the hill, "found a driveway to hide in and stood frozen for a few minutes."
"I think I was just in shock with what was happening," she said.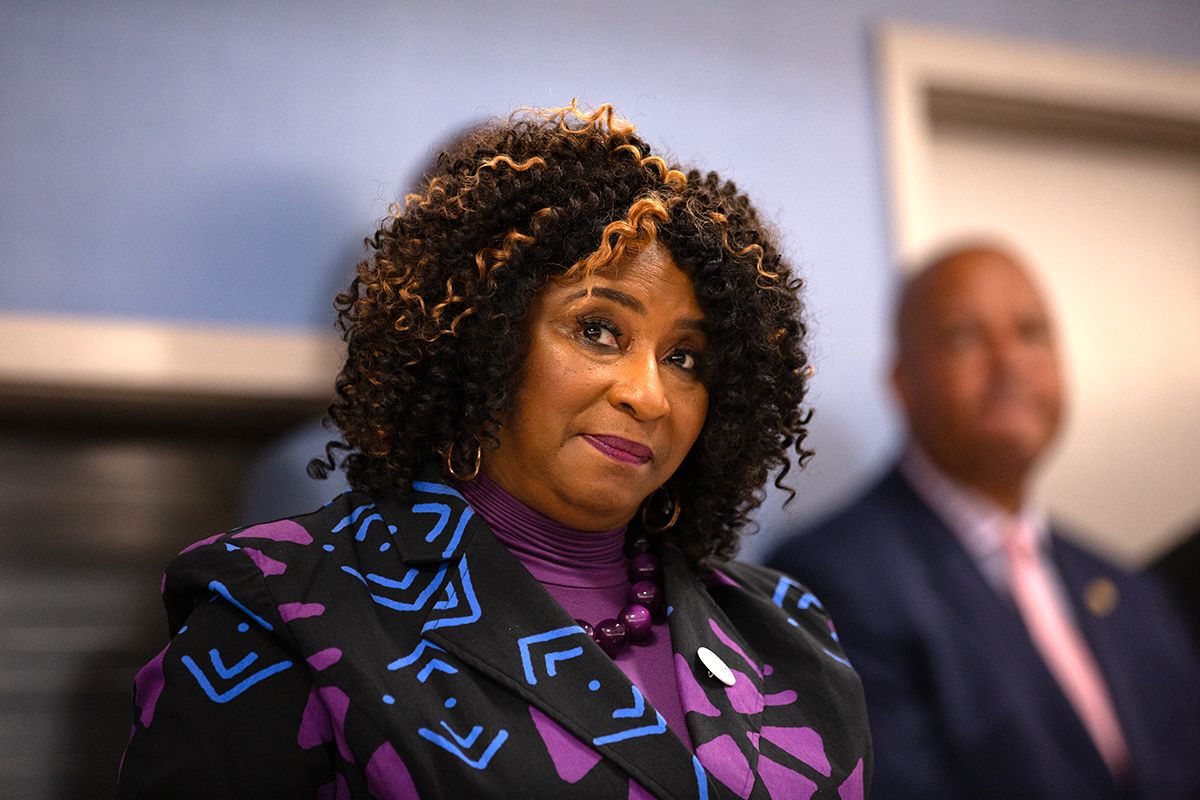 The woman said she had woken up that morning from a bad dream in which "someone was driving a truck and running over families." So she decided to take a walk to clear her head.
She walked up the hill on Jayne Avenue and passed Ho, who was on his way down.
As she walked, she heard a loud, rumbling truck "rush by" her speeding. The driver stopped at the stop sign at the top of the hill, at which point he and the passenger switched seats.
The whole situation made her anxious. The young woman said she started to pray that they wouldn't circle back.
But the men in the truck did turn around and the woman quickly crouched behind a car so they wouldn't see her.
"I just had a gut feeling something could be wrong," she testified.
She said she "felt very uneasy," but immediately began to question herself about why she would assume something bad was going to happen.
That's when the truck stopped and the passenger jumped out and confronted Ho.
After fleeing to safety, the woman said she waited several minutes and then called 911. As she did so, she ran back to the man to check on him.
He was on the ground and she could see blood coming from his head.
"His eyes were open but he wasn't really talking," she said. "He just seemed in pain."
Two neighbors walking their dog stopped to help the young woman comfort the dying man until first responders arrived.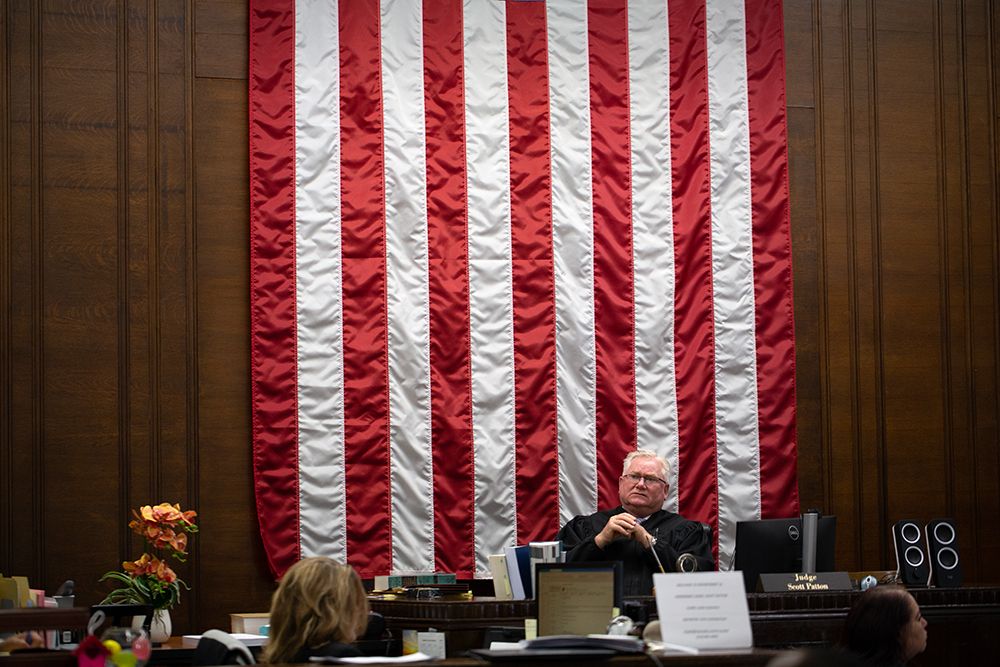 Witness account shifted slightly over time
When she spoke with police, the young woman did not identify the defendants as the robbers. And she has never identified them in court.
She initially told police both men in the truck seemed to be in their 30s and described them as "agile."
In a hearing last year, however, she described the man who moved into the driver's seat as in his 50s, with the man in the passenger seat in his 20s or 30s.
The switch-up at the stop sign will likely be a crucial detail in the evidence.
High-definition surveillance video from the Arco gas station at 5131 Shattuck Ave. about 15 minutes before the fatal robbery put Bailey — the younger man — in the driver's seat with the older Britton as his passenger.
The subsequent swap at the Jayne Avenue stop sign, as seen by the young woman walking, placed the older man behind the wheel, according to the prosecution.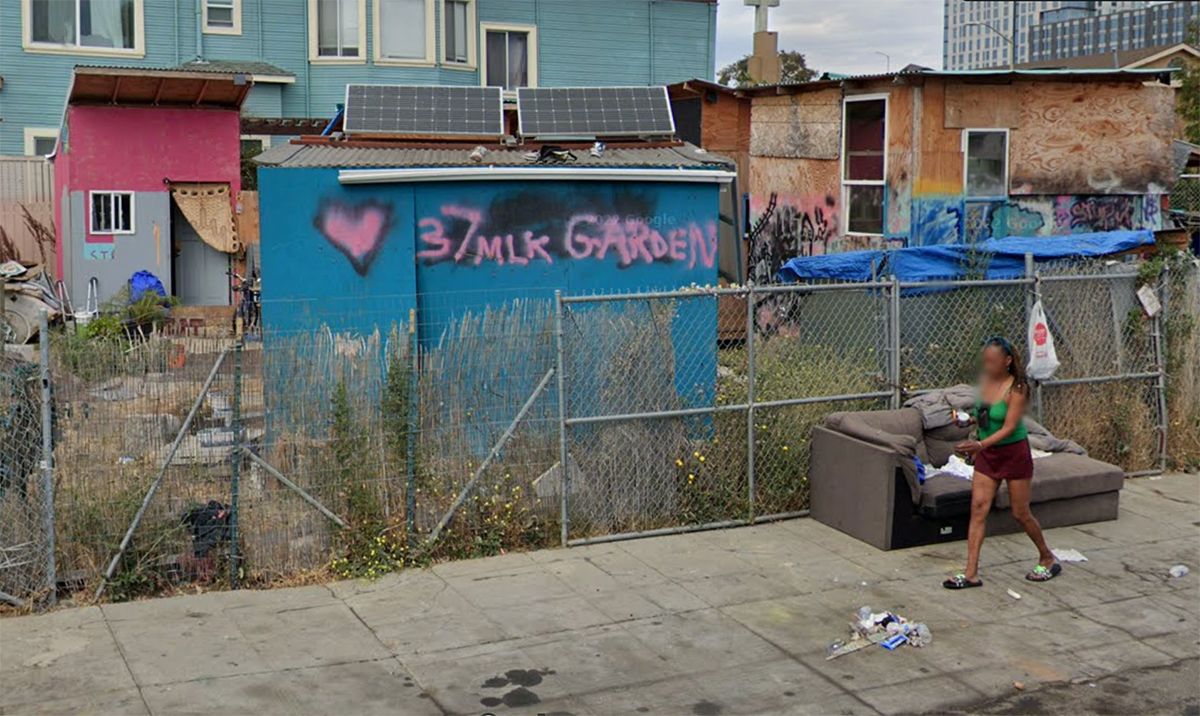 Britton's attorney, Briggs, has alleged that it may have been someone else altogether who was in the truck with Bailey at that point.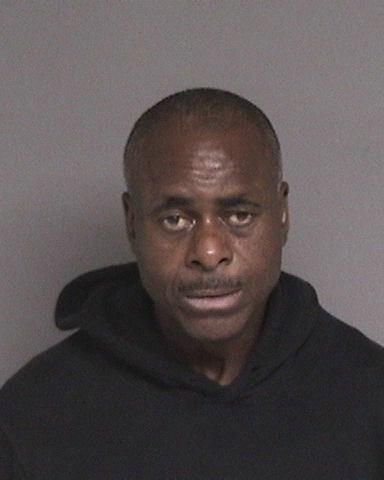 Demetrius Britton. ACSO
The prosecution says Britton had Ho's credit card when he was arrested at his tiny house village, at 37th Street and Martin Luther King Jr. Way, three days after the Jayne Avenue robbery. Police also found a black pellet gun during his arrest.
But attorneys on both sides have indicated that the credit card alone was no smoking gun. They described how it had been passed around after the robbery and used by multiple people from the encampment.
"The most important question in this case is who did it? Who robbed Mr. Ho? Who drove the getaway truck?" Briggs told the jury. "Your job as jurors is to find the facts."
McGuiness told the jury the case would rely heavily on common sense.
"It's a very simple case," he assured them.
A long trip home: "Nobody was flying except me"
Amy Ho, Pak Ho's daughter, took the stand in the mid-afternoon.
She said she was living in England at the time of her father's robbery.
Before it happened, things were looking up: Pak Ho had just qualified for the COVID vaccine.
On the day of the robbery, one of her sisters texted her with the bad news.
The girls initially did not realize how serious the situation was but, after they got through to the hospital, Amy said she knew she had to get on a plane right away.
Even though Pak Ho was unconscious, Highland set up a video call so the sisters could speak to him.
Amy flew to San Francisco the next morning. It was the height of COVID, she said.
"Nobody was flying except me," she said.
One of her sisters picked her up at the airport. They went straight to Highland. Even as they drove, reality had yet to sink in.
That changed when they got to their father's room.
He had a cut and bruising on the left side of his face, which was still slightly bloodied. He was unresponsive, intubated, unable to breathe on his own.
"Once I saw him, it felt clear that he was not coming back," Ho said.
Still, the girls talked to him.
"I think that he knew that we were there," she said.
Before she left England, Amy Ho gave police their father's iCloud information so homicide investigators could track his phone.
The sisters were also watching for new charges on his credit card, in line with OPD guidance.
Ho kept her composure on the stand until McGuiness asked her to look at a white index card in a plastic evidence sleeve.
As she read it to herself, she began to cry to the point where she could barely choke out a description of the document.
On the card, she said, along with other important information, were the names and phone numbers of Ho and her sisters, some of it in her father's own handwriting.
Her dog's name was on the card, as were her father's passwords.
"I made those passwords," she said, crying. "He'd always forget them so we'd always make new ones for him."
Neither defense attorney asked Ho any questions.
Pak Ho's cellphone led police to Teaunte Bailey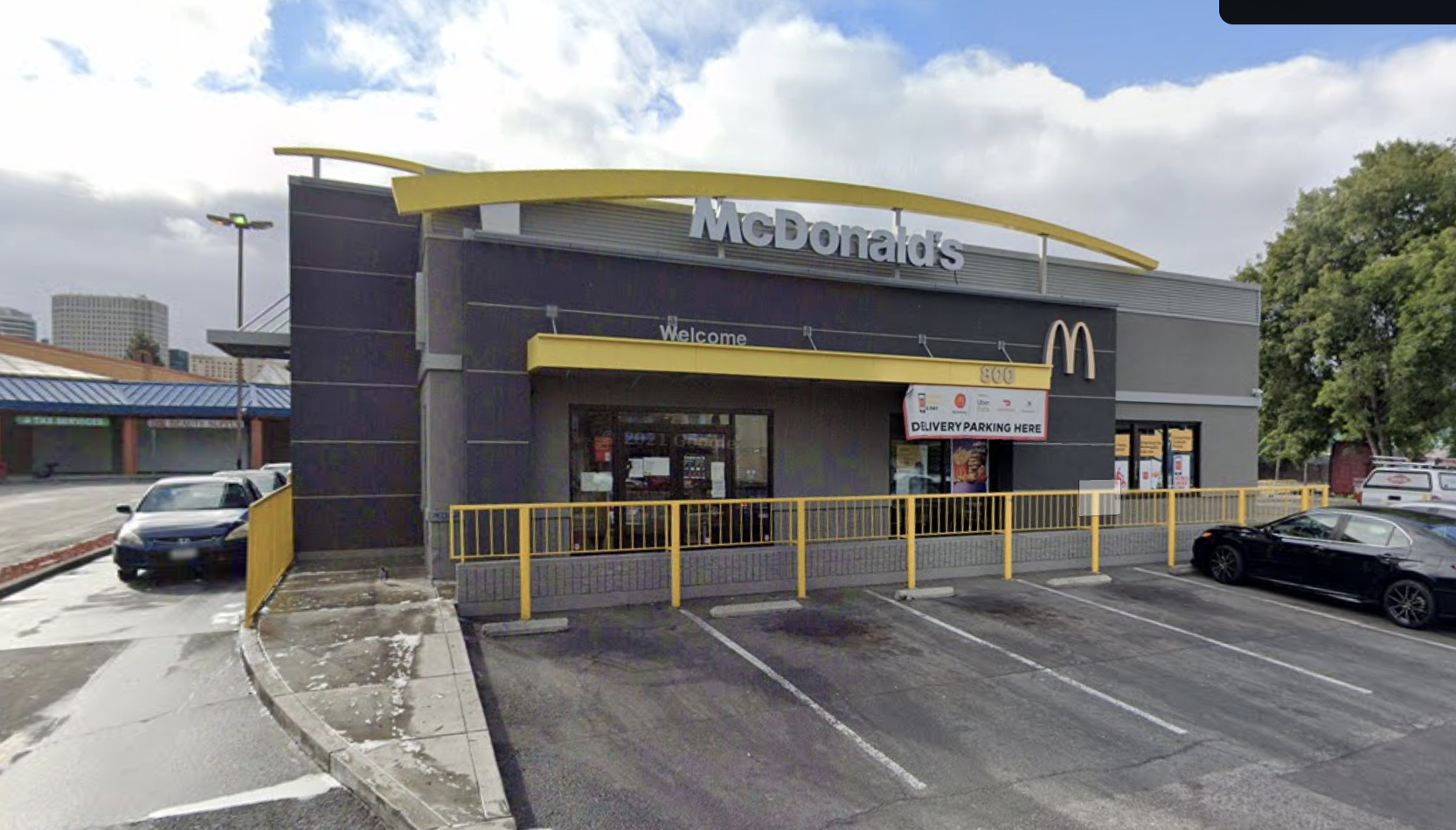 In his opening statement, McGuiness described how OPD located Bailey hours after the robbery by tracking Pak Ho's cellphone.
When they found Bailey, he was alone, driving the same truck that was captured in surveillance footage on Jayne Avenue and at the Arco gas station, McGuiness said.
Bailey fled from the cops when they tried to stop him, McGuiness said, leading them on a 3.6-mile chase, running stop signs, until he crashed into a light pole at a McDonald's and tried to "hop into the back seat of a random stranger's car" while "telling police to shoot him."
When OPD arrested Bailey, they searched him and found Ho's cellphone in his pocket, McGuiness said.
McGuiness said police also found a backpack Bailey discarded. Inside were Bailey's own wallet and ID as well as the index card belonging to Ho.
And, most crucially, they found the ankle monitor that Bailey was wearing, which would place him at key locations during the West Oakland robbery in February, the Jayne Avenue robbery in March and in the hours between that robbery and his own arrest, McGuiness said.
The court day ended with brief testimony from an Alameda County sheriff's deputy who worked for OPD at the time of the robbery on Jayne.
McGuiness played the officer's body-camera footage, which showed the Oakland Fire Department working on Ho on the sidewalk as he struggled to breathe.
There's a pool of blood near his head, his black walking cane beside him on the ground.
At one point in the footage, the officer gently straightens Ho's bent legs to shift his position while the paramedics tend to him.
After confirming that the footage was accurate and reviewing several photographs, the officer's testimony ended.
Neither defense attorney asked him any questions.
Testimony in the Pak Ho murder trial is slated to resume Tuesday morning and expected to continue into next week.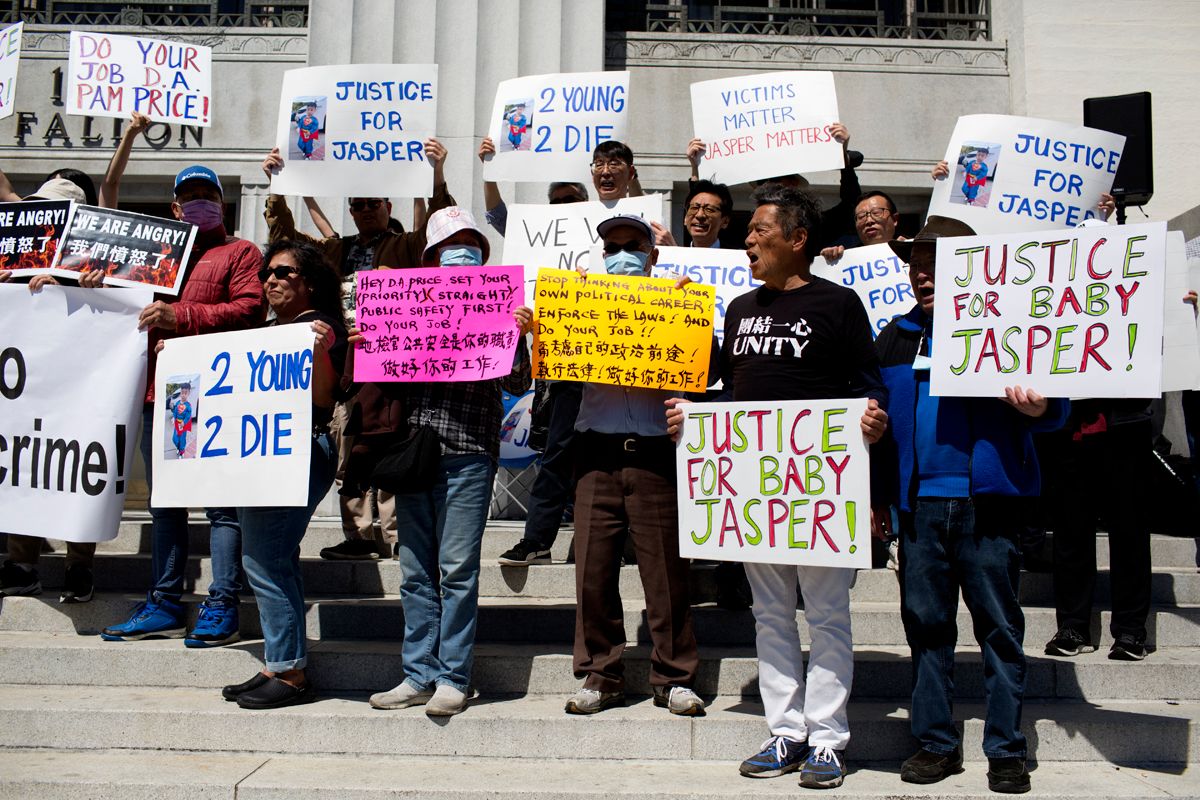 Community leader: "People feel so unsafe"
Ho's death has gripped headlines and been politically charged from the beginning for several reasons.
First, he was an elderly man taking a walk in broad daylight when he was violently assaulted, leading to his death. That doesn't happen often.
Ho's death also came amid rising apprehension about anti-Asian hate crimes, which increased 33% in California from 2020-21, when they were "at their highest reported level since 2001," according to the 2021 Hate Crime in California Report.
Some people did lobby for Ho's death to be classified as a hate crime under DA Nancy O'Malley, but that didn't happen.
Carl Chan, a community leader in Oakland, was one of the people who made that argument.
On Monday, Chan — who is now part of the recall effort challenging Price — said he remembered how hard Ho's death had hit the neighborhood, leaving many elderly residents worried about their safety.
For many, he said, "a morning walk is part of life. They do that every morning."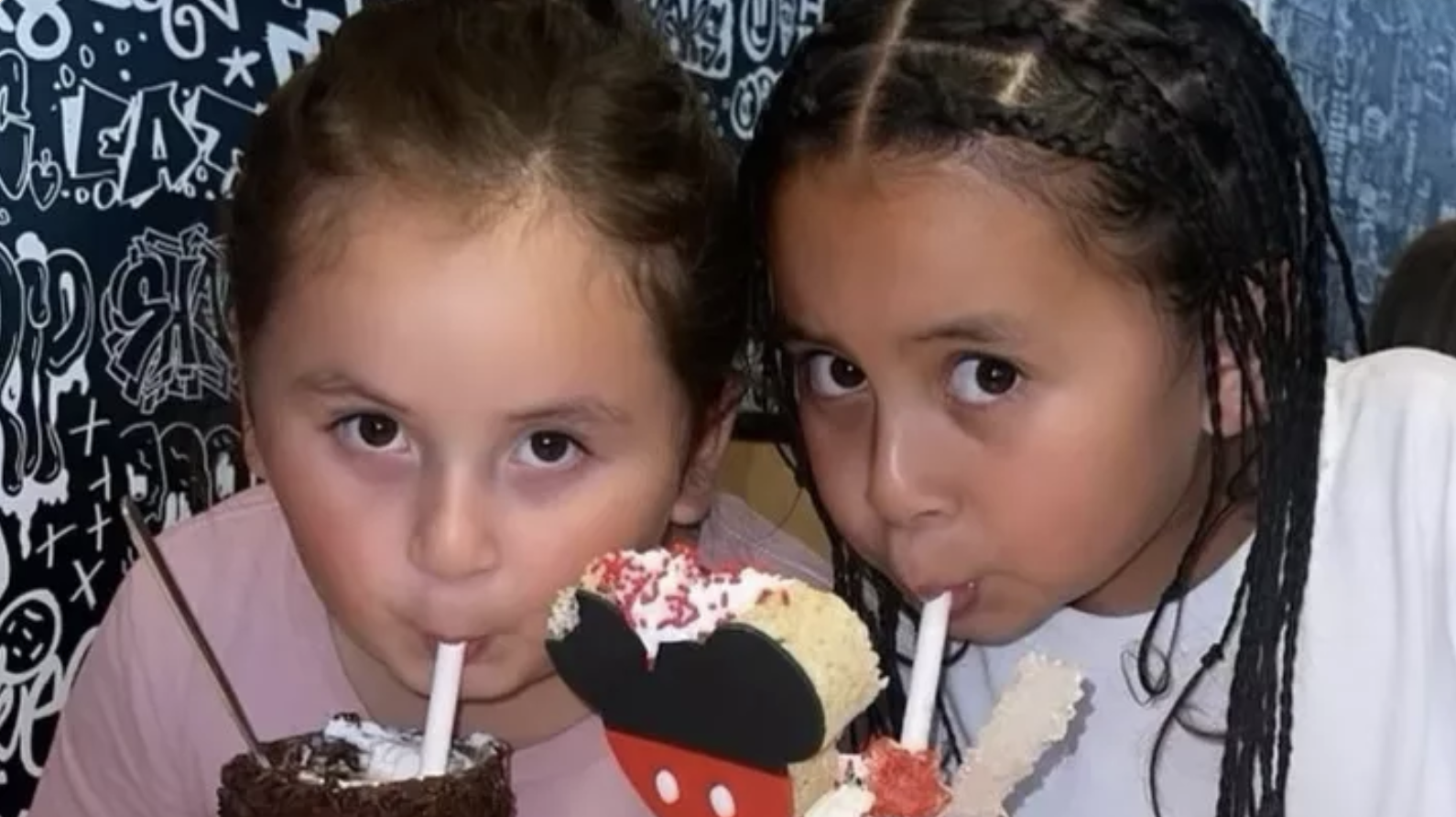 Chan said, often when elderly Asian residents and women have been targeted in unprovoked attacks, the culprits are repeat offenders, many of whom have been released on bail or their own recognizance pending hearings for other criminal cases.
Oakland crime statistics are way up in many categories and, in the past week, Gov. Gavin Newsom said he was sending CHP officers to Oakland to help tackle the problem.
A recent home-invasion robbery series in Oakland surfaced by ABC7's I-Team is the latest cause for concern.
As for the DA's decision to reduce charges in the Pak Ho murder case, and avoid gun and gang enhancements in most criminal cases, Chan said it all left him rather uneasy.
"I don't think we're sending the right message to the people who are committing crimes," he said. "It's also pretty scary to people walking down the street, driving on the freeway, taking their kids to school. People feel so unsafe."
"There has to be some kind of consequences," Chan added. "Otherwise we are not doing our job protecting the people."
💡
The Berkeley Scanner is 100% member-supported. That means no ads, no spam and no distractions. Help ensure timely, accurate public safety news for Berkeley by
signing up now
.