Courts
Leaked memo: DA Pamela Price to shorten prison sentences, lean into probation
The new guidelines go into effect Monday and will be retroactive, applying to cases sentenced within the past 120 days.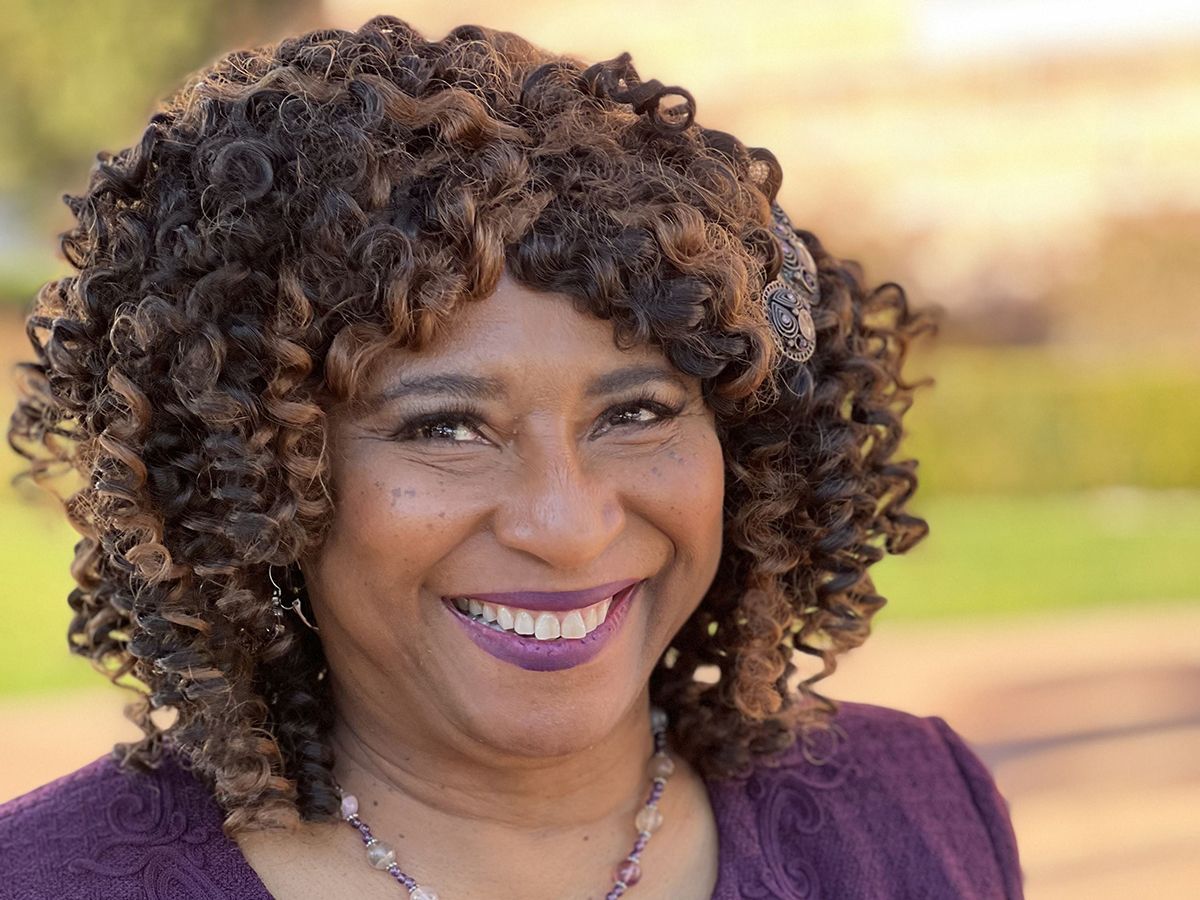 Barring "extraordinary circumstances" and approval by District Attorney Pamela Price herself, the penalty for most crimes in Alameda County will soon be restricted to probation or the lowest-level prison term.
Price announced the news in a memo to her office Wednesday afternoon and it quickly made its way to the media.
"This directive reduces reliance on sentencing enhancements and allegations as an effort to bring balance back to sentencing and reduce recidivism," Price wrote. "This new directive captures the District Attorney's Office's vision of justice for Alameda County."
"This directive reduces reliance on sentencing enhancements and allegations as an effort to bring balance back to sentencing and reduce recidivism," Price wrote. "This new directive captures the District Attorney's Office's vision of justice for Alameda County."
Alameda County voters elected Pamela Price in November on her promise to address racial disparities and "disrupt the system."
This week's directive will no doubt do just that.
But, while criminal justice reforms remain critically important across the state and nation, numerous people from the DA's office have told The Berkeley Scanner that this approach is not the right way forward.
The Scanner granted anonymity to DA's office employees interviewed for this story due to widespread concerns about retribution.
They said they are deeply concerned about the impacts the new policies will have on public safety in Alameda County and that neither victims nor their families have been asked to weigh in.
"This is catastrophic to the safety of our community," one DA's office employee said. "What this does is get rid of anything that adds time beyond the base, core crime."
Going forward, if a case is eligible for probation, that "shall be the presumptive offer," the directive reads. If it is not, the sentencing offer "shall be the low term."
"Almost all felonies, including those that are serious or violent, will now be probation eligible," said one source familiar with the situation. "You basically have to make a probation offer."
Exceptions include murder and certain sex crimes involving young children. But that's about it, sources said.
The Price memo specifies that the new policies are "presumptive, not mandatory" — but makes clear that divergence from the path requires both extraordinary circumstances and multiple supervisors to sign off, including Price herself.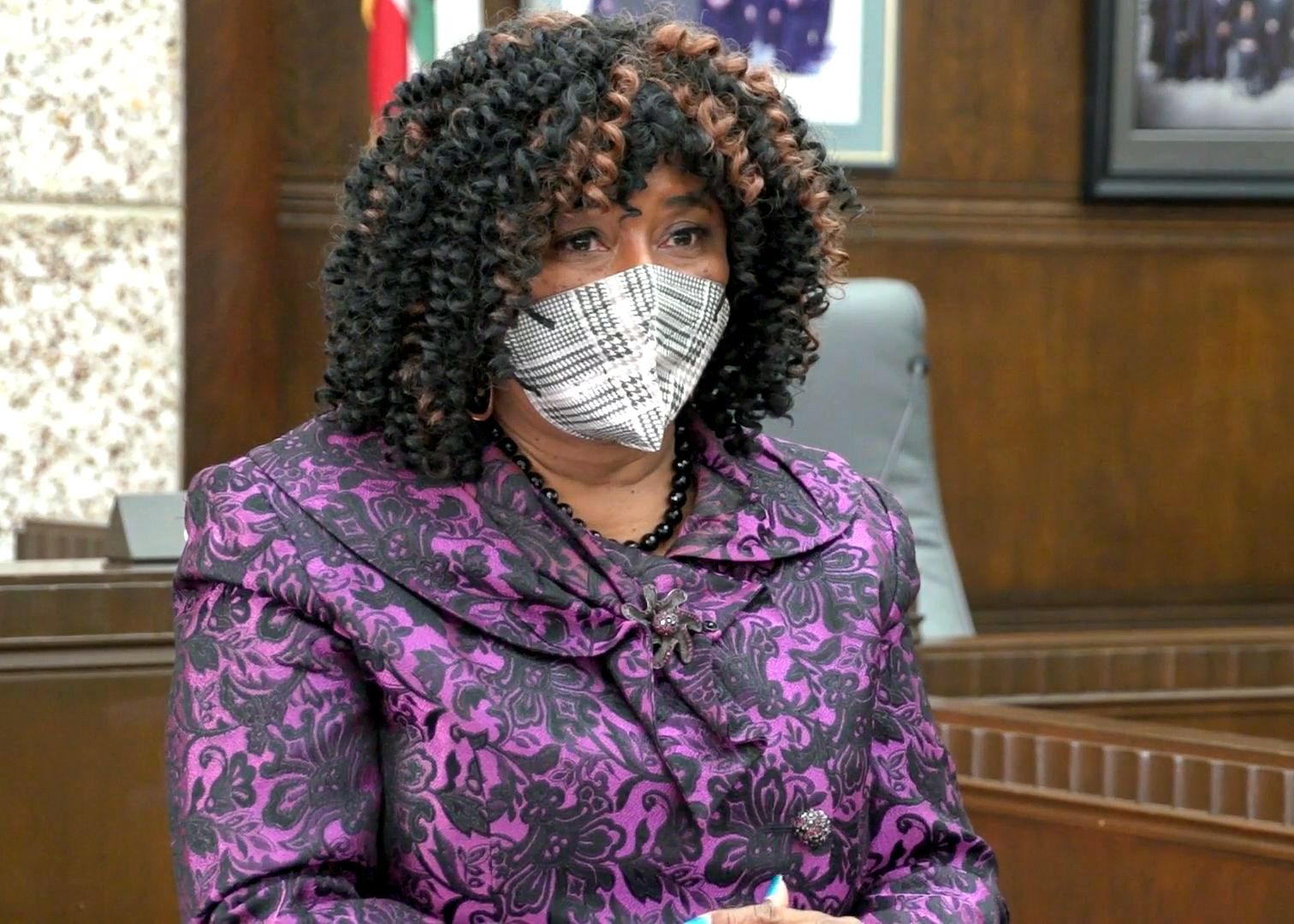 Penal Code reforms underway at the state level
The memo marks Price's first major policy initiative since taking office in early January.
Since then, she has also created a new Public Accountability Unit that will focus on police misconduct and, more recently, announced a new county-wide Mental Health Commission.
This week, Price wrote that she had drawn inspiration for the new directive from the state's Committee on Revision of the Penal Code, which was established by the legislature and Gov. Gavin Newsom in 2020 to be the "first concerted effort in decades to thoroughly examine our state's criminal laws."
The body's inaugural report, she wrote, contained 10 recommendations. One of them focused on proposed guidelines for judges who are considering when to dismiss sentencing enhancements.
Those guidelines include whether an offense was linked to mental health issues, if a gun was used but unloaded, and if an enhancement "would result in disparate racial impact," among other considerations, she wrote.
The committee found that the most common sentencing enhancements "are applied disproportionately against people of color and people suffering from mental illness."
More than 80% of people in state prisons are serving a term lengthened by a sentence enhancement, the committee wrote: "On average, enhancements more than double a defendant's original sentence length."
What are sentencing enhancements?
Sentencing enhancements and allegations are essentially add-ons to the main criminal charges that increase the penalties in the case of conviction.
They often come into play when guns are used, if victims are particularly old or young, if there is gang involvement or if someone commits a new offense while out on bail.
They can help a judge and jury distinguish, for example, between a robbery involving violence or a gun and those that don't; crimes where a victim was particularly vulnerable; or if a defendant is also facing other criminal charges.
The new directive, which strongly echoes related policies from the Los Angeles County District Attorney's Office — largely sweeps all that off the table.
"It fails to distinguish between the serious and violent felonies and the nonviolent ones," said one DA's office employee. "It fails to distinguish between the broad category of things that fall into the same penal code section."
A robbery by a first-time offender involving a shove and a purse snatch, they continued, is now likely to have the same penalty as an armed robbery by someone with a history of violence.
Price wrote that firearm allegations, bail violations and gang enhancements "shall not be pursued in any case" without extraordinary circumstances and approval from multiple supervisors including Price.
Special circumstances allegations in murder cases that would lead to life in prison without parole are in the same boat.
Price also wrote that all pending Alameda County murder cases involving special circumstances "may not proceed without review."
Price drew criticism from the families of crime victims in January when she dropped special circumstances in the case of a convicted killer facing multiple murder charges, then again in February when she dropped them as part of a proposed plea deal for a man who had been charged with committing three murders in 31 days.
On the subject of firearm allegations, one person from the DA's office questioned the legality of the new directive, noting that the state penal code dictates that defendants "shall" be punished for the use of a firearm.
It does allow for enhancements to be dismissed during sentencing — but Price's directive largely removes them at the charging stage. That eliminates an important bargaining chip, critics said.
"Whether we strike a use enhancement during negotiations is one thing — but to say they shall not be filed is completely different," the employee said.
Hate crimes, sex crimes to require more stringent review
Under the new directive, a number of other enhancements "may be pursued" — but, again, only under extraordinary circumstances and with layers of supervisory approval up through Price.
These include enhancements related to hate crimes, sexual abuse, child abuse, sex trafficking, and elder and dependent adult abuse.
Crimes resulting in "extensive" injuries or where a deadly weapon presented an "extreme and immediate threat to human life" are also in this bucket.
In an office that routinely charges hundreds of cases each week, some people familiar with the memo said the new process did not seem realistic — particularly as charging decisions for people in custody must take place within 48 hours.
Critics also noted that, in early January, attorneys had sent hundreds of cases to Price and her team to review at Price's request. To date, there has not been a response, they said.
"We've been told for weeks now to run cases by them. They do not respond," the employee said. "They don't have the bandwidth to respond to all these cases."
New Price directive starts Monday, is retroactive
In Wednesday's memo, Price also directed prosecutors at the charging stage to drop prior strikes, which significantly extend prison sentences.
The state's Committee on Revision of the Penal Code has urged the repeal of the Three Strikes law altogether, writing last year that it "has been applied inconsistently and disproportionately against people of color" and asserting that the "crime-prevention effects the law aimed to achieve have not been realized."
Price's new "interim final" guidelines go into effect Monday and will be retroactive, applying to cases sentenced within the past 120 days .
But Price also asked staffers to provide feedback by the end of the month if they would like it to be considered as part of the final version of the document, which will come later.
In a prepared statement Thursday, the office said Price had "worked with our leadership team to develop guidelines consistent with the mandate given to her by the voters."
The directive was "designed to create structural changes to improve operations and 'for the fair and balanced administration of justice,'" the office said.
"This is not a top-down directive," the statement continued. "Our office is listening and working collectively to serve the people of Alameda County."