Courts
Judge in Oakland murder case: 'I have never seen a case pled down like this before'
Delonzo Logwood had potentially been facing a sentence of 75 years to life had he been convicted.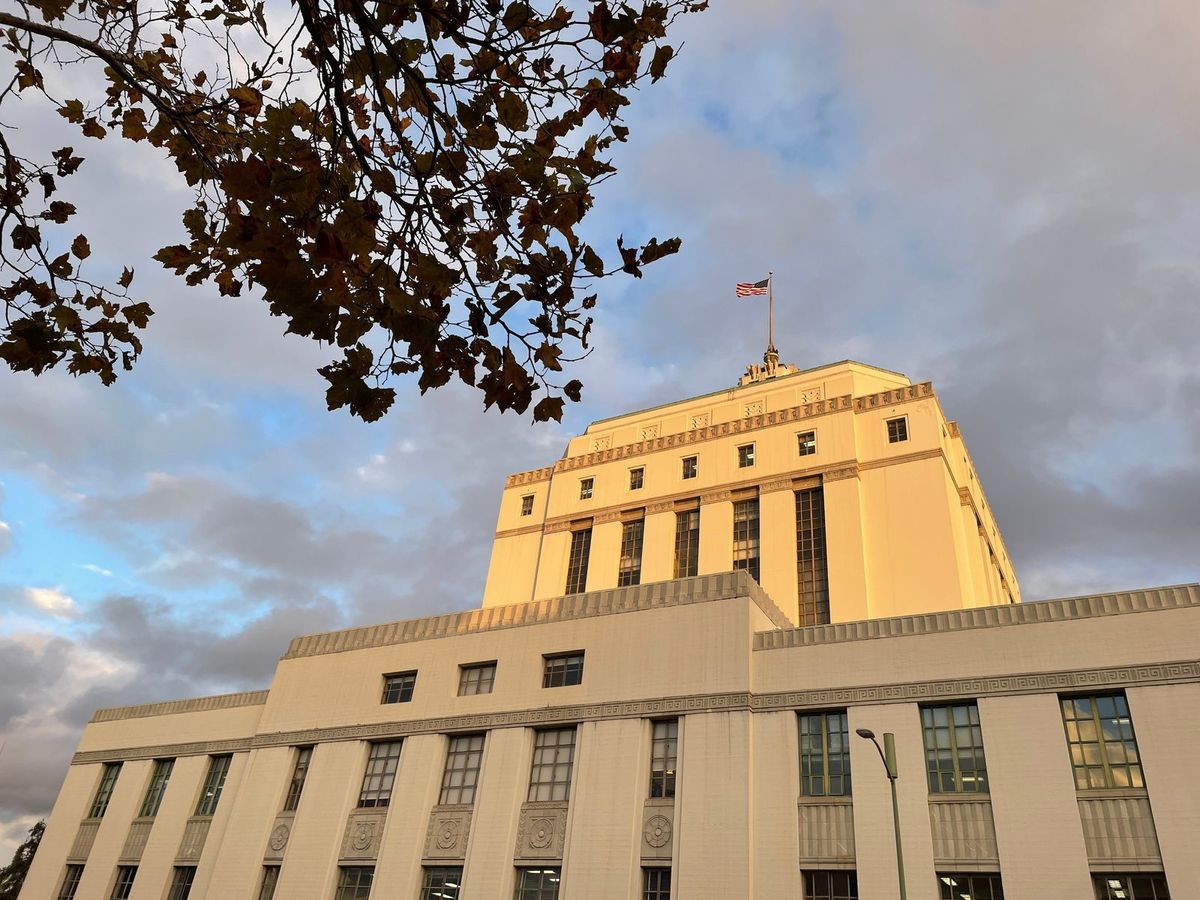 Attorneys in a murder case involving three killings in Oakland over just 31 days in 2008 announced an unprecedented plea deal Thursday morning that would sentence the defendant to 15 years in prison and see two of the three murder charges against him dropped.
Delonzo Logwood, who had recently turned 18 at the time of the shootings in the summer of 2008, had potentially been facing 75 years to life had he been convicted of the crimes with which he was originally charged.
Alameda County Superior Court Judge Mark McCannon expressed strong reservations about the plea deal and said he still needed to be convinced about why he should accept it. He said he plans to sign off — but needed more information.
"I haven't seen any remorse," he said from the bench Thursday morning. "I'm gonna need to get here, OK? Because I have never seen a case pled down like this before."
Under Thursday's plea deal, Logwood entered no-contest pleas to voluntary manslaughter and a gun clause in connection with the fatal shooting of 22-year-old Eric Ford on July 1, 2008. It will count as a strike.
Logwood also admitted to having been on juvenile probation at the time of the killing.
The other charges against him were dropped as a result of the plea deal.
Special circumstances murder cases under review
Those included gang enhancements and special circumstances clauses that can increase the penalties and lengthen a prison sentence if they are found true.
The case has been of significant interest to those watching how newly elected District Attorney Pamela Price will work to reshape the justice system in Alameda County.
Last month, Price dropped special circumstances in the case of convicted killer David Misch, who has been charged with murdering two Fremont women and a 9-year-old Hayward girl in the 1980s.
The Logwood case was reportedly next up for review and that proved true this week.
Price has said she wants to take a close look at cases with youthful defendants as well as those involving gang enhancements and special circumstances.  
She has not said whether she plans to drop special circumstances in all of Alameda County's murder cases that include them or continue to consider those cases individually.
Logwood had been charged with three counts of murder
Delonzo Logwood had originally been facing three counts of murder, including in the killing of 24-year-old Zaire Washington, who had been about to testify in a trial over a shooting linked to Logwood's half-brother, the East Bay Times reported in 2018.
Logwood had also been charged, alongside a second defendant whose case is proceeding separately, with the murders of 22-year-old Eric Ford and 30-year-old Richard Carter, which was alleged to have taken place during a carjacking.
Prosecutors had alleged that Ford's killing was part of a murder-for-hire plot and had charged Logwood and the second defendant, Dijon Holifield, with the special circumstance of murder for financial gain, according to court papers reviewed by The Berkeley Scanner.
But that was among the raft of charges, special circumstances and special allegations that were dropped under the plea deal brokered by Alameda County District Attorney Pamela Price.
Under the terms of the deal, Logwood did agree to what Price termed "non-traditional conditions" in addition to the usual restitution fines and the submission of his DNA to the state: He will be required to make formal apologies in court, the prosecution told the judge.
"Mr. Logwood will be required to apologize to the families for his demeanor in court over the years," Prosecutor Stacie Pettigrew told the court. "And, second, that he will apologize for participation in a course of conduct that was detrimental to public safety and to the community."
Judge raises "concerns about public safety"
From the bench, McCannon advised the defense — Richmond-based attorneys David Briggs and Linda Fullerton — that there is still some work to do.
"Before I take this plea, I want to let you all know something and express my concerns. I don't care why you all came to this offer," he said. "But I do have some concerns about public safety and Mr. Logwood."
Judge McCannon said he had been particularly troubled by remarks Logwood had made in jail, which had later been played in court.
"He said a number of things to another individual in jail that should cause all of us some concern, everyone here," the judge said. "And I know he was young at the time, but I'm gonna have to hear that he has matured, that he has changed his ways."
McCannon then read those alleged remarks into the record himself from a transcript.
"I don't like using the N-word," he said first. "Don't use the N-word in this courtroom. But I'm gonna read this for you so that you know how serious this is."
"I ain't gonna lie, sometimes bruh, I be thinkin' about just … gettin' out, and then … just go bad on everybody," the judge read. "Like go bad strippin' [N-words]. Stripping, stripping, stripping, stripping, stripping on some [N-words] I know for sure I can rob."
The judge said he would need to see Logwood's probation report, which will now be prepared, to learn more about his background.
Defense attorney Briggs assured the judge it would include impressive material.
McCannon said he makes a point of getting to know defendants and is not the kind of judge to issue lengthy prison sentences as a matter of course.
But he said he still had qualms about the terms of the plea deal.
"You all need to show me that this is a deal that I should sign my name on," he said. "And I have to be sure that the community is safe."
The case is set to return before Judge McCannon on March 23 for sentencing.
At that time, the judge said, he expects the families of all of the victims to be in attendance. He said he believed all of them should be able to hear Logwood's apologies.
On Thursday morning, Ford's mother was in the courtroom during the brief hearing. She spoke little and seemed to be in shock.
Families of the other victims did not attend.
The case had been set for trial this week but attorneys instead announced the deal.
Alameda County District Attorney Pamela Price was in the courtroom herself to witness the hearing.
She sat in the front row on the defense side of the room and spoke with the defense attorneys before and during the hearing.
Afterward, she followed Logwood out of the courtroom into a private area before returning to check in with Ford's mother.
Price declined to speak with the press after the hearing ended.
The defense attorneys also declined to talk about the case until after the sentencing in March.
Defendant's mother said she opposes plea deal
Logwood has been in jail since 2015 and, if the existing deal is finalized in March, will likely serve just a few years in prison because he will receive credit for the time he has served.
His mother, Bonita Wright, also attended Thursday's hearing.
Wright said she was not in favor of the plea deal because she believes her son would have been exonerated if the case had gone to trial.
She said she had watched the lengthy preliminary hearing in 2018 and had not found the evidence convincing.
"I feel it's a miscarriage of justice here," she said. "What if he didn't do it? How is that good?"