Courts
DA Pamela Price hits her biggest critic with misdemeanor charge
Price says Butch Ford breached rules of conduct by aiding a defendant. Ford called the claims "political retribution" for his vocal criticism of Price.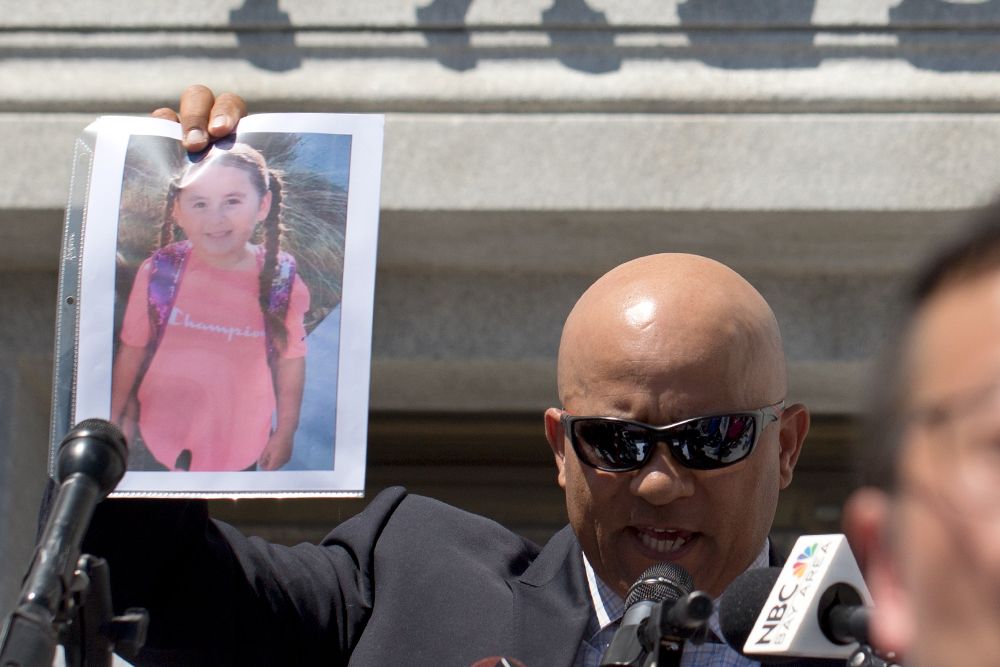 Alameda County District Attorney Pamela Price has filed a misdemeanor complaint against one of her most outspoken critics, a veteran prosecutor who recently resigned from her office to work for San Francisco DA Brooke Jenkins.
Amilcar "Butch" Ford ran Alameda County's felony trial team until Price put him on administrative leave as one of her first big moves in January.
Ford resigned from the Alameda County DA's office in May, while he was still on leave, after filing a formal discrimination complaint against Price and two members of her executive team, Otis Bruce Jr. and Kwixuan Maloof.
He also wrote a searing resignation letter, telling Price, "Your administration has attempted to silence members of this once proud office in order to hide your transgressions like a thief in the night."
In an internal email to the DA's office Monday, Price alleged that Ford, while he was on leave, "breached several professional rules and codes of conduct" when he talked with his attorney, Michael Rains, about a fatal police shooting case being prosecuted by her office against former San Leandro cop Jason Fletcher.
Rains also represents Fletcher, and Price said Rains used Ford's information as part of a defense motion that sought to have her office disqualified from the Fletcher case. (The motion failed and prosecution is proceeding.)
Price says Ford violated the Business and Professions Code when he described conversations he had about Fletcher with Kwixuan Maloof, who oversees police misconduct investigations in the DA's office.
The business code section prohibits a prosecutor who has been involved in a criminal case from subsequently helping with the defense.
In addition to a misdemeanor charge, a violation of the code section can lead to disbarment.
In a prepared statement, Ford called the allegations "baseless" and characterized the case against him as retaliation for his vocal criticism of Price and her administration this year.
"This is political retribution for speaking out against her incompetence and misconduct," he said Monday in a statement. "It's retribution for shedding light on her employee Kwixuan Maloof stating his intent to violate his ethical obligation as a DDA and for making a formal complaint with the county about her administration's conduct."
Ford continued: "Price's baseless allegation is an attempt to dissuade more people from speaking out or reporting her wrongful conduct to the county or to their own attorney. It's also an obvious attempt to distract the public from the negative coverage she and her administrative staff continue to receive."
Privileged information or whistleblower complaint?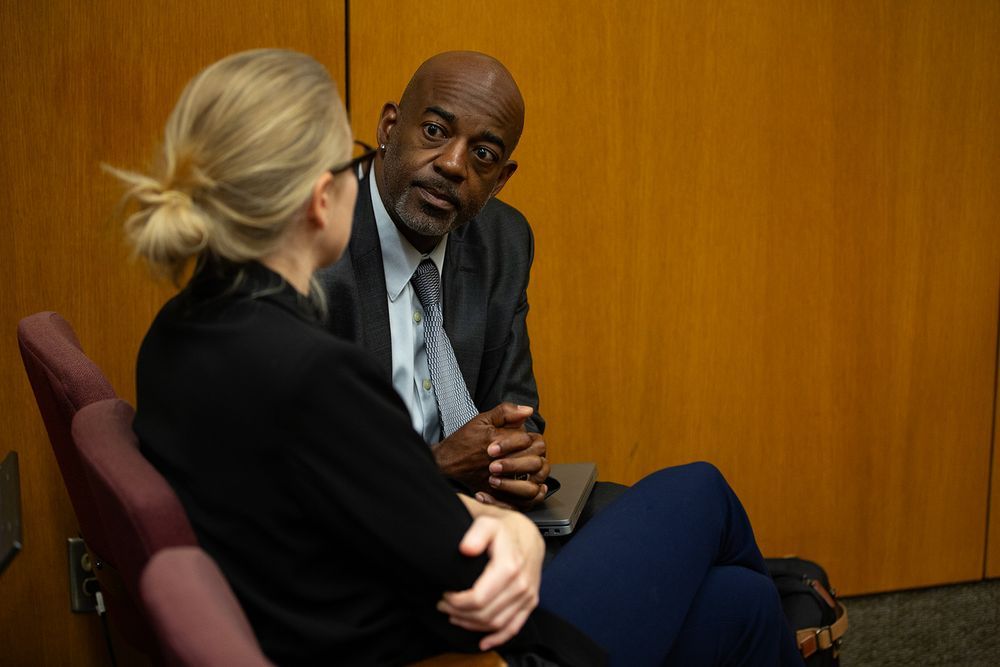 Price described her allegations against Ford in an internal announcement Monday that went out to all DA's office staff shortly after 5 p.m., according to an email reviewed by The Berkeley Scanner.
She wrote that Ford had "provided confidential work product information" about Fletcher to Rains despite having "appeared on the case on behalf of the DA's Office for at least one court hearing" when he oversaw the felony trial team.
Price did not name Kwixuan Maloof in her email, but said Ford had "private conversations" with "another attorney in our office in January 2023 regarding the Fletcher case."
She wrote that the attorneys had discussed "case strategy, attorney assignments, charging options, and other professional opinions about various aspects of the case."
Her office announced the case against Ford to the public Tuesday afternoon.
In his April 17 declaration to Rains, which is a public record, Ford described three alleged conversations with Maloof about the Fletcher case.
In one, Maloof reportedly said that he would charge Fletcher with murder if it were up to him, Ford wrote.
"This seemed strange to me," Ford wrote in the declaration, "since Mr. Maloof had not apparently read through the case file."
(Fletcher is facing one count of voluntary manslaughter for shooting Steven Taylor in 2020 in a San Leandro Walmart.)
Ford also wrote that he told Maloof it would be hard to assign the case to someone in the DA's office because, as per the ethical rules that govern prosecutors, that person would have to believe they could get a conviction.
The case was subsequently given to an attorney hired by Price from Contra Costa County.
According to Ford's declaration, Maloof dismissed the remarks of an Alameda County Superior Court judge who had said there was "no way in the world" a jury would convict Fletcher.
"I came here to charge cops. They better be ready. They better Google me," Maloof had said, according to Ford's declaration.
In response, Ford said he reminded Maloof that "prosecutors still had an ethical obligation to only go forward on cases that they believed they could prove beyond a reasonable doubt."  
This week, some people familiar with Ford's declaration and criminal law said Ford would have been legally required to disclose to the defense any potentially exculpatory evidence, which could include elements of the declaration.
California whistleblower laws also protect workers who disclose violations of state and federal statutes "regardless of whether disclosing the information is part of the employee's job duties."
That is not how the Alameda County DA's office has interpreted Ford's declaration, however.
According to charging papers filed this week, "Ford attempted to portray Maloof as unethical and confused about his prosecutorial role."
"In disclosing this privileged work product, and doing so to aid the defense of Fletcher," wrote DA Inspector Andrew Koltuniak, "Ford's actions constitute probable cause that a misdmeanor violation of Business and Professional Code 6131(b) was committed."
Several people familiar with criminal case law described that business code section as obscure and said it remained to be seen how it might be interpreted by a judge or jury.
Other open questions about the case include whether the conversations between Ford and Maloof constitute privileged information and whether a single appearance by Ford on the case, if he did appear, would meet the threshold described in Business and Professional Code 6131(b).
Price: "We must hold people accountable"
In her email Monday, Price said Ford "broke the public trust and betrayed our office and the people of Alameda County."
"I know that many of you will be disappointed and disturbed by this turn of events, as am I," she wrote. "It hurts everyone in our community when people who swear to uphold the law break it."
"No one in our profession, our office or the justice system is above the law," her email continued. "Where appropriate, we must hold people accountable."
Ford has denied any wrongdoing, calling Price "unfit to serve as any county's district attorney."
He said he had reported alleged attempts by Price to misappropriate funds and had also reported "that many of her employees are defrauding the county by taking vacation and sick time they haven't accrued or simply refusing to come to work, all while getting paid with taxpayer money."
"Like everything else she's done since Jan. 3, this will backfire, too," Ford said in a prepared statement. "I've done nothing wrong and her clear abuse of authority doesn't change that."
A history of high friction
Price and Ford have been at odds since the beginning of her tenure as Alameda County's district attorney.
When Price put Ford on paid administrative leave in January, she alleged that he had committed some form of misconduct.
But she never presented evidence to back up the claim or gave him his legally mandated hearing on the subject, the union that represents Alameda County prosecutors has said.
Ford did have a murder case he prosecuted overturned on appeal in 2020, but that hinged on the judge's response to a juror question, according to court records.
In its ruling, the appeals court said Ford had misstated the law but specified that there was "no claim of prosecutorial misconduct before us."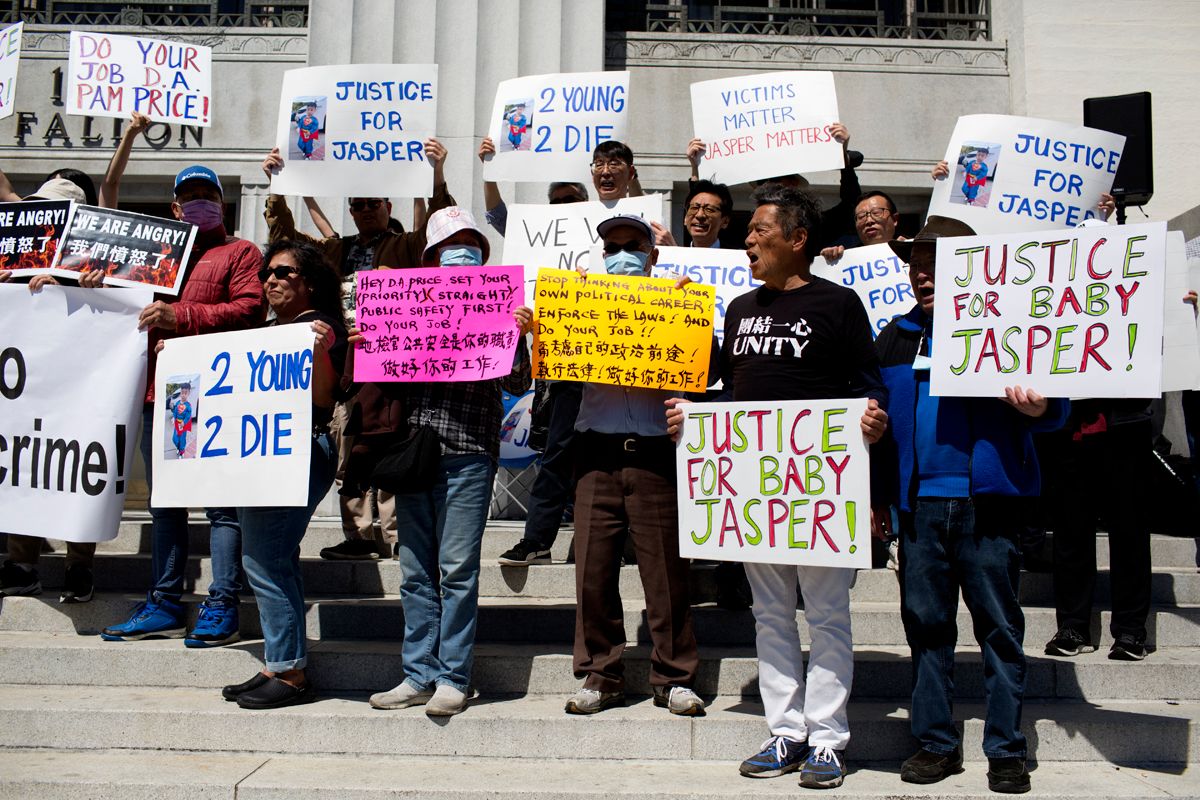 As he waited to learn about Price's reason for putting him on leave this year, Ford became increasingly public in his criticism of the new DA, speaking out against her at a rally in April, going on the record in June about alleged problems with her administration and showing up at significant court hearings that Price and her deputies attended.
In one of those hearings, Ford said Price ordered him out of the courtroom because he was on admin leave.
When he declined to leave, and said he could not speak to Price without his attorney, she walked out of the building herself, flanked by security and other associates — while refusing to answer questions from the media.
Next court date for Butch Ford: July 31
Butch Ford worked for the Alameda County DA's office for more than 20 years.
The California District Attorneys Association named him Outstanding Prosecutor of the Year in 2019, noting that he was revered by victims, witnesses and their families, as well as younger lawyers: "He instills a faith and trust in the criminal justice system."
At the time, his office wrote about the award on Facebook, saying Ford had "tried 20 misdemeanor cases and 62 felony cases to verdict, convicting 73 defendants of some of the most horrific crimes in Alameda County. Thirty of these cases involved murder charges."
On Monday, the Alameda County district attorney's office charged Ford with one misdemeanor count of "defending after public prosecution as the prosecutor" by being involved with the Fletcher case and then "afterwards advised and took part in the defense."
According to court papers filed Monday, the DA's office has ordered Ford to appear at the Wiley Manuel Courthouse on July 31 for the case to proceed.
"Failure to appear will result in a warrant being issued for your arrest," Price wrote.
Source protection is of the utmost importance to The Scanner. If you have insights about the Alameda County DA's office, we want to hear from you. Contact The Scanner through our tips form or on Signal: 510-459-8325.