Courts
Price critic facing misdemeanor demands speedy trial
Price says Ford helped a defendant while he was an Alameda County prosecutor. Ford says Price is going after him because he's a whistleblower.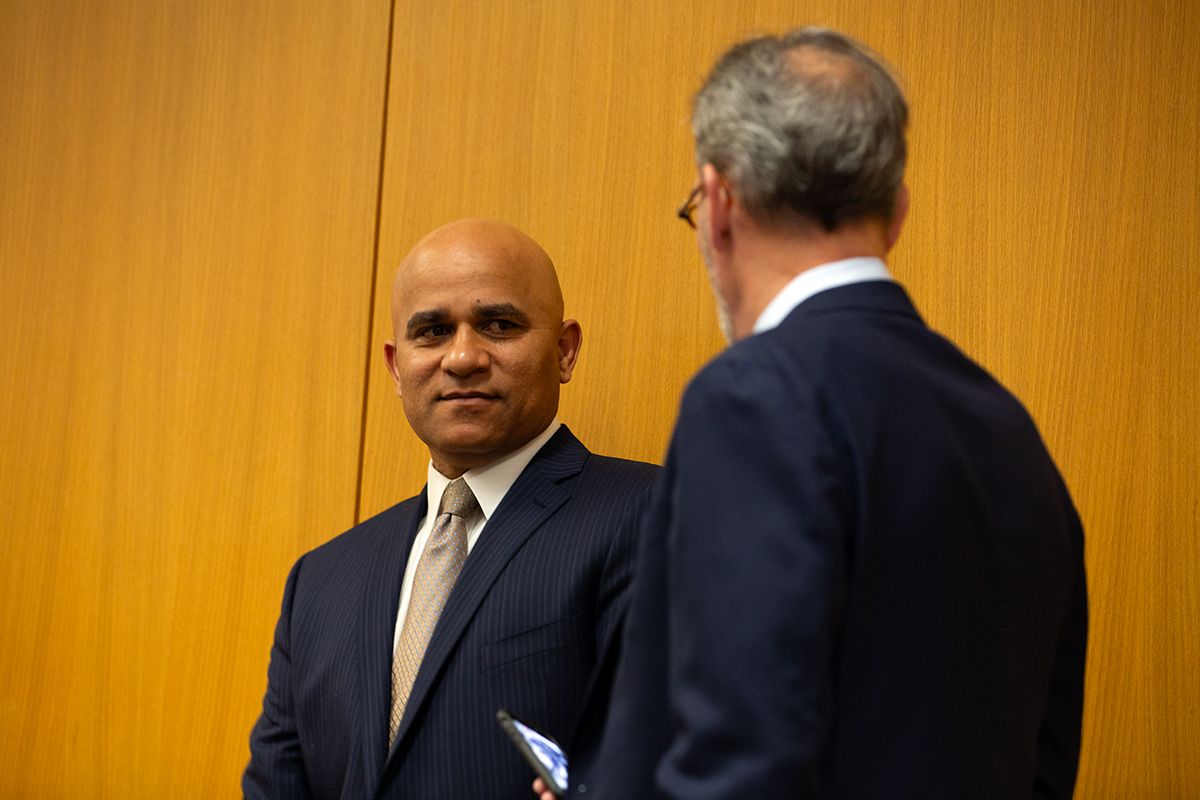 Butch Ford, the former Alameda County prosecutor who has been one of DA Pamela Price's biggest critics, appeared in court Friday morning to enter a not-guilty plea and demand a speedy trial.
Price charged Ford with a misdemeanor in July, alleging that he broke the law by helping a defendant while he was an Alameda County prosecutor.
If found guilty, he could be disbarred.
Ford ran Alameda County's felony trial team until Price put him on administrative leave as one of her first big moves in January. He resigned in May to work as a prosecutor under Brooke Jenkins in San Francisco.
Price has alleged that Ford "breached several professional rules and codes of conduct" when he talked with his attorney, Michael Rains, about a fatal police shooting case being prosecuted by her office against former San Leandro cop Jason Fletcher.
Ford says he's done nothing wrong and that Price is going after him because he's a whistleblower, vocally criticizing the new DA and her administration.
Ford has also been a proponent of the recall effort against Price, which began signature collection earlier this month.
In court Friday morning, Judge James Cramer set a trial date of Nov. 27.
The hearing began with brief arguments from prosecutor Leah Abraham and defense attorney Micheal O'Connor regarding a defense request to throw out the case altogether.
The defense team has argued that the statute under which Ford was charged is vague and overly broad, and could potentially limit protected conduct such as free speech.
The defense says the law also fails to make clear what conduct is prohibited.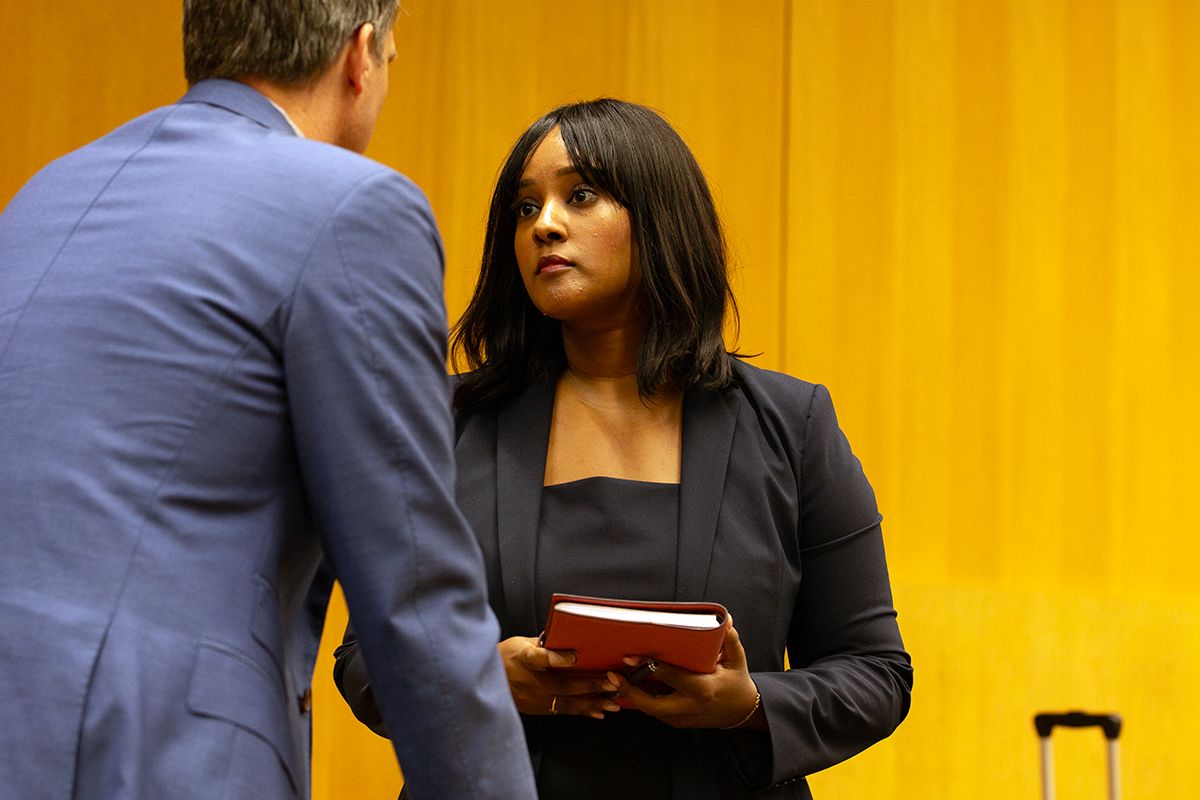 Abraham, who was hired under Price in February as a deputy district attorney, argued that the defense had failed to meet its burden.
"They must demonstrate that the law is impermissibly vague in all its applications," she told the judge. "I don't think we have that in this statute."
O'Connor noted that the statute was written in the 1800s to address "a very specific problem," where part-time district attorneys might represent "both sides of the aisle" on a case.
"There are very few criminal cases that have charged this," he told the court.
On Friday, Judge Cramer ultimately sided with the prosecution.
"I do not believe that the statute is unconstitutionally vague or overbroad," he said.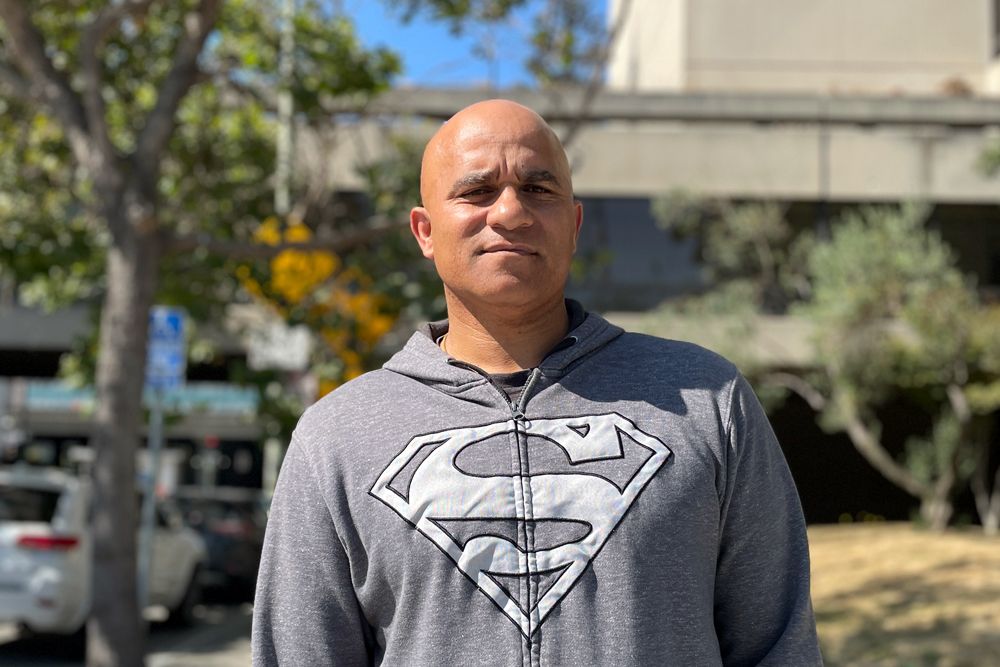 Cramer also made it clear that he was taking no position on the evidence against Ford.
"Fortunately for me, I know very little about the facts in this case," he said. "I am not in any way stating an opinion that the evidence would prove that this crime was committed or that there was any evidence that Mr. Ford engaged in conduct that would be illegal."
Attorneys spar over Butch Ford booking
Before the hearing ended, both sides also argued about when Ford would be booked.
Abraham asked the judge to order Ford to go through that process, but the judge said he was not prepared to do that.
"I will not order it now and I don't know if I will ever order it," Cramer said, noting that the purpose of booking is to confirm the defendant's identity. "I don't think it's necessarily needed in a case like this."
The fact that Ford is well-known in Alameda County courtrooms due to his long legal career has already come up repeatedly in the case.
Abraham said that, for Ford to skip the booking process, the DA's office would have to agree to it. And she said that wouldn't happen.
"Nearly every defendant in these courthouses gets booked," she said. "There is no need in this case to make an exception for Mr. Ford."
The parties agreed to return to court Nov. 16 to discuss the booking issue and confirm the trial date.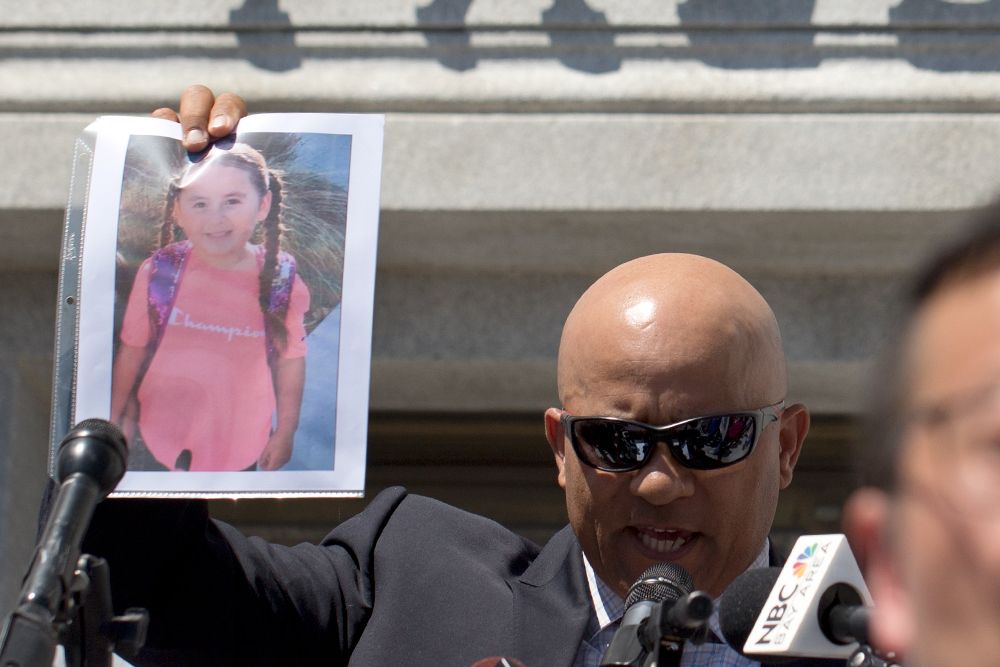 Ford worked for the Alameda County DA's office for more than 20 years.
The California District Attorneys Association named him Outstanding Prosecutor of the Year in 2019, noting that he was revered by victims, witnesses and their families, as well as younger lawyers: "He instills a faith and trust in the criminal justice system."
At the time, his office wrote about the award on Facebook, saying Ford had "tried 20 misdemeanor cases and 62 felony cases to verdict, convicting 73 defendants of some of the most horrific crimes in Alameda County. Thirty of these cases involved murder charges."
He can be outspoken and even brash, and has made waves as a result.
In 2020, a murder case he prosecuted was overturned on appeal, but that hinged on the judge's response to a juror question, according to court records.
In its ruling, the appeals court said Ford misstated the law but specified that there was "no claim of prosecutorial misconduct before us."
Read more about Pamela Price on The Scanner.
Ford has also faced allegations of misconduct, including in a defense motion in 2021 that referenced the murder case described above. (A judge ultimately rejected that motion, saying it failed to meet the legal standard, the East Bay Times reported.)
Ford "has no public discipline on his record," the State Bar of California said in July.
The Scanner has asked the DA's office for comment and will update this story if that is provided.
Update: In a statement late Friday afternoon, Price celebrated Cramer's ruling "to reject this frivolous objection to the prosecution of Mr. Ford." She said Ford had interfered with the prosecution of a former police officer, "potentially making it more challenging for this office to hold that officer accountable for his actions."
Source protection is of the utmost importance to The Scanner. If you have insights about the Alameda County DA's office, we want to hear from you.
Contact The Scanner
through our tips form or on Signal: 510-459-8325.