Courts
Delonzo Logwood convicted of manslaughter, may get 12 years
If a judge accepts the proposed 12-year sentence, Logwood is likely to serve just two more years. He's been in custody since 2015.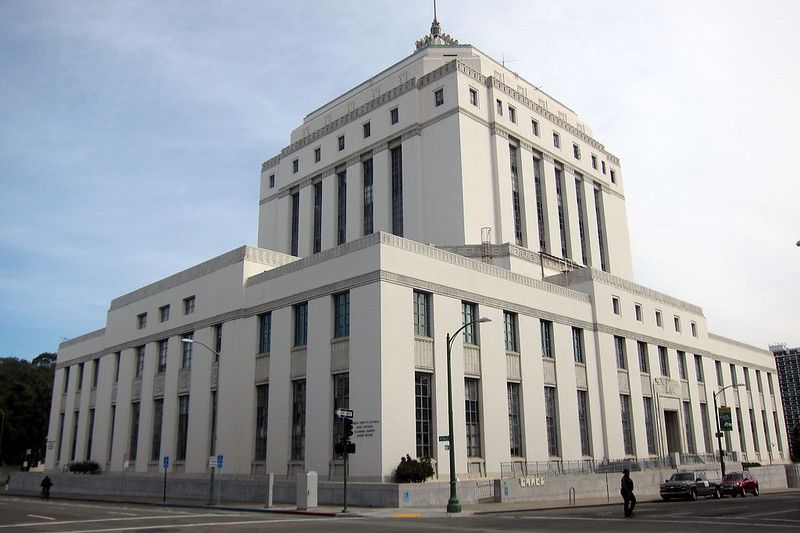 Delonzo Logwood, who until recently was facing triple murder charges, was convicted Thursday morning of voluntary manslaughter for killing Eric Ford, the result of a new plea deal reached by attorneys in the case.
The deal as designed would carry a 12-year prison sentence but, under it, Logwood would likely serve just two years in prison: He has been in jail on the murder charges since 2015 and would get credit for time served.
Judge Mark McCannon will still need to sign off on the length of the sentence for it to become final. He is slated to rule on the matter on July 13.
McCannon told prosecutor Nick Homer that he still needs to hear from Ford's mother about her views on the sentence to help him decide how to rule. That's in line with a state law designed to ensure victims and their families have the right to be heard on the outcomes of criminal matters.
Homer told the judge he had been unable to reach Ford's mother despite numerous phone calls.
"I'm asking you to do more so that you can get this person's opinion," McCannon told him, urging him to have someone from the office go to her home for the conversation if need be. "I still want to hear from her."
DA: Still possible to prove murder — but not easy
Eric Ford was killed nearly 15 years ago, on July 1, 2008. He was just 22 years old.
The prosecution has alleged that Logwood — then 18 — arranged to meet up with Ford at a location in Oakland. But, when Ford arrived, he was fatally shot after a brief exchange.
Homer said he could not prove who fired the gun into Ford's car, killing him. But he said he could link Logwood to the murder through phone calls and the vehicle in which the shooter fled, among other evidence.
The prosecution had previously alleged that this was a case of murder for hire, which would have carried a sentence of life in prison without parole in the case of conviction.
But Homer told the judge he did not think he could prove that allegation now since the star witness has refused to participate, saying he would rather go back to jail.
Homer said that, if the case did proceed to trial, the DA's office would have dropped that special circumstance as a result.
"At this point, there is no evidence we're prepared to proceed on with regard to special circumstances," Homer said. "That would be dismissed regardless of whether this goes forward or not."
Without that charge, the prosecution said, Logwood would have been facing a maximum sentence of 50 years to life if convicted.
Homer also said that, since taking on the case, he had spoken to numerous witnesses who hadn't been contacted "since 2008 or ever" and come to question whether the main prosecution witness — identified only as DL — had been honest.
"Based on a thorough review of the evidence, it appears that DL lied about material issues when he testified about the killing of Eric Ford at the preliminary hearing," Homer wrote in papers filed Thursday.
He told the court that "witness issues" were "significant in this case."
Still, on Thursday morning, Homer said he believed he could still prove a charge of murder if the case did go to trial. But he said it wouldn't be easy.
He cited the age of the allegations, conflicting witness statements and the "changed circumstances" with the main witness as some of the challenges.
"I would need every piece of this to come together in order to prove this case," Homer told the judge. "There are significant problems with every piece of circumstantial evidence."
Judge McCannon, a former Alameda County prosecutor, noted that there had been many murder cases in Alameda County that had been proven through circumstantial evidence alone.
Delonzo Logwood case has been a rollercoaster
On June 1, the Alameda County district attorney's office dropped two of the three murder charges that were originally filed in the case against Delonzo Logwood.
That's when the issue of the key witness' refusal to testify came to light.
The DA's office dropped murder charges against Logwood, now 33, in relation to Richard Carter and Zaire Washington while leaving the murder charge for the killing of Eric Ford intact.
The case was set for trial but there were strong indications that a plea deal was in the works.
The Logwood case has been a rollercoaster since it came into the spotlight in February when Alameda County DA Pamela Price attempted to broker a 15-year plea deal for Logwood that was not so different from today's.
It would have dropped the murder charges for Carter and Washington and reduced Ford's death to voluntary manslaughter.
Alameda County Superior Court Judge Mark McCannon rejected her deal and set the case for trial.
In response, Price and defense counsel tried to have McCannon removed from the case, alleging bias.
(In recent weeks, a San Luis Obispo County judge denied their motions and ruled that McCannon would remain on the murder case as it proceeds.)
Many things have changed since February, not least of which was Price's decision to abruptly remove veteran prosecutor Stacie Pettigrew from the case.
Sources say that played a significant role in the main witnesses' apparent recent reticence.
On Thursday, Pettigrew — who has since left the Alameda County DA's office for the San Francisco DA's office — said DL had "made it clear" through his attorney that he actually would have come to court under the right circumstances.
"Experienced trial lawyers know how to handle that situation because it is extremely common in Oakland," she said. "Pamela Price's inexperience is why we are here. This is simply the continuation of putting an agenda before justice. It's the victims who will continue paying the price, and that is a travesty."
"Every time you go to a jury trial, you're rolling the dice"
The other major difference Thursday was that Homer, who got the case after Pettigrew, spelled out in some detail the rationale for the plea deal.
That had not happened before.
Judge McCannon thanked Homer for providing that information.
"This is the first time that the DA's office has stated why they offered a certain number," he said, or determined the case should resolve.
McCannon said from the bench that much had been made in recent months of his original decision to reject the plea deal in February.
"Everyone wants to say this is a rare thing. That happens every day in this courthouse. This has happened for murders in this courthouse," he said. "Deals get rejected all the time."
"That is my job to look at these plea deals and determine whether or not they're in the interest of justice, public safety," he said.
He did ask Homer to explain how the attorneys had come to agree on the 12-year recommended sentence as a fair offer.
Homer said that a "big part" of his analysis had been "taking into account other cases that I've either been a part of or seen that have had similar issues, and what those cases have ended up resolving for."
Defense attorney David Briggs, who represents Logwood alongside attorney Linda Fullerton, said "risk analysis" had played a significant role in reaching the deal.
"Every time you go to a jury trial, you're rolling the dice," he said. "Considering the risks and the benefits, this is an acceptable settlement."
Toward the end of the nearly hour-long hearing, Logwood entered a no-contest plea to one count of voluntary manslaughter, which included a clause for the use of a firearm.
Briggs asked the judge if he might consider expediting his decision on sentencing, perhaps weighing in before the next court date. Briggs said it had been a stressful time for his client as he wondered what might happen with the case.
"We're all under stress. We're just gonna have to deal with it," McCannon said. "I think that it puts everything in a bad light when we all talk about things informally."
At a recent hearing, McCannon said he would no longer go off the record or have informal discussions with counsel given how the case had unfolded this year.
He said then, and reiterated Thursday, that he wanted to make sure everything was on the record so it would be entirely transparent for the public.
"My words have been twisted," McCannon said. "I'm not gonna put myself in that position again."
Logwood's mother, Bonita Wright, was present in court but declined to comment after the hearing, saying she would prefer to wait until after the sentencing.
Earlier this year, Wright said she did not support a plea deal and believed her son was innocent.
District Attorney Price did not attend Thursday's hearing, nor did any of her top deputies.
💡
The Berkeley Scanner is 100% member-supported. That means no ads, no spam and no distractions. Help ensure timely, accurate public safety news for Berkeley by
signing up now
.