Courts
Judge denies motions to remove him from triple murder case
"I am not the low-hanging fruit or scapegoat for the debacle this case has become," Judge McCannon said Wednesday.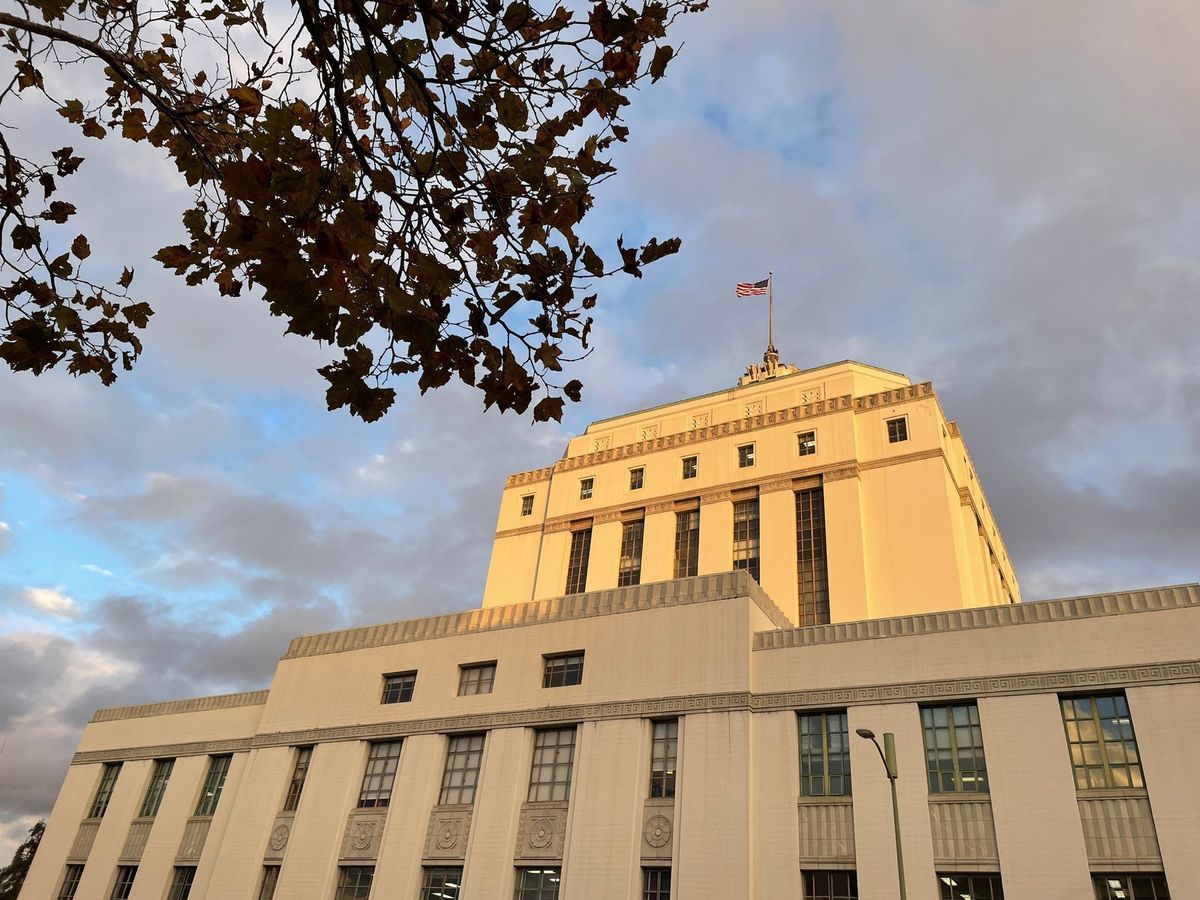 Alameda County Superior Court Judge Mark McCannon forcefully denied motions from both the prosecution and the defense Wednesday morning that sought to remove him from a controversial triple murder case that may be just weeks away from trial.
"I am not the low-hanging fruit or a scapegoat for the debacle this case has become," McCannon told attorneys on both sides Wednesday morning. "I'm not here to rubber-stamp your agreements."
The case has been making headlines around the world since February when newly elected Alameda County DA Pamela Price brokered a plea deal with the defense that would have sentenced Delonzo Logwood, who had been charged with three murders, to just 15 years in prison for one count of voluntary manslaughter.
Because so much time has elapsed since the case was filed in 2015, Logwood likely would have spent just two more years in prison, the judge said in March.
Two weeks ago, McCannon rejected the plea deal and said a jury should decide on Logwood's guilt or innocence.
When the case returned to court Wednesday morning to set a trial date, the prosecution and defense both filed motions saying McCannon should be disqualified.
The defense argued that the judge is biased and cannot be impartial based on his remarks at the March 23 hearing.
McCannon bristled at the allegations and said he is determined to see Logwood get a fair trial.
"It seems to me you all don't like my ruling, so you think that I should be disqualified," he said.
That's not how the judicial process works, he told them.
"You don't have that control and power," he said. "There must be reasons, not conclusions. You have provided me with nothing other than conclusions and speculation."
He said the motions to remove him from the case must be substantiated because otherwise such claims "erode public confidence" in the judicial system.
"Anybody can make arguments and say someone is biased," he said. "You gotta show it."
McCannon said the prosecution's declaration seeking to remove him, which was signed by DA Pamela Price, was not timely because it was filed more than a year after the case had first come to him.
He denied both motions.
The case "will stay here until a higher authority tells me otherwise," he said.
"I thought that I made it clear the first time: I'm not here to do what's popular — but what is right and just," McCannon said. "That's how I've always approached my job as an impartial judicial officer."
As McCannon was concluding his remarks, defense attorney David Briggs broke in to attempt to put his position on the record. The judge cut him off.
"I'm talking. You don't interrupt me," McCannon said, before reiterating his position emphatically: "It is denied."
McCannon then ended the hearing and left the room, amid protests by Briggs that he had not been allowed to speak.
The attorneys can now appeal the ruling and, outside the courtroom, Briggs said the defense will do so.
"Under the law, a judge does not get to decide whether he himself is biased. It has to go to an independent judge," Briggs said. "So Judge McCannon completely violated the law in what he did today. He also stifled me from stating what the law is. I guess 'cause he didn't want to hear it. So we will be going to the Court of Appeal and we are confident that we will prevail there."
During the hearing, Briggs also asserted Logwood's right to a speedy trial, which means a jury must now be seated within 60 days.
McCannon said the jury selection process will begin April 17.
Alameda County DA Pamela Price has been in attendance at prior Logwood appearances but she did not attend Wednesday morning's hearing.
Delonzo Logwood, who had recently turned 18 at the time of the fatal shootings in the summer of 2008, had potentially been facing 75 years to life had he been convicted of the crimes with which he was originally charged.
He was not charged with the murders — which allegedly involved a murder-for-hire plot, a carjacking and the killing of a witness to a shooting — until 2015, when he was already incarcerated and facing prison sentences for other violent crimes.
As part of her campaign platform, Price has said she is committed to "stop over-criminalizing our youth," which includes establishing "age-appropriate programs to address criminal violations by youths between 18 and 25."
💡
The Berkeley Scanner is 100% member-supported. That means no ads, no spam and no distractions. Help ensure timely, accurate public safety news for Berkeley by
signing up now
.