Arrests
Men charged after $7,300 retail theft from Berkeley Lululemon
Police say the group went into Lululemon, split up and began "grabbing stacks of items" from the high-end yoga gear shop.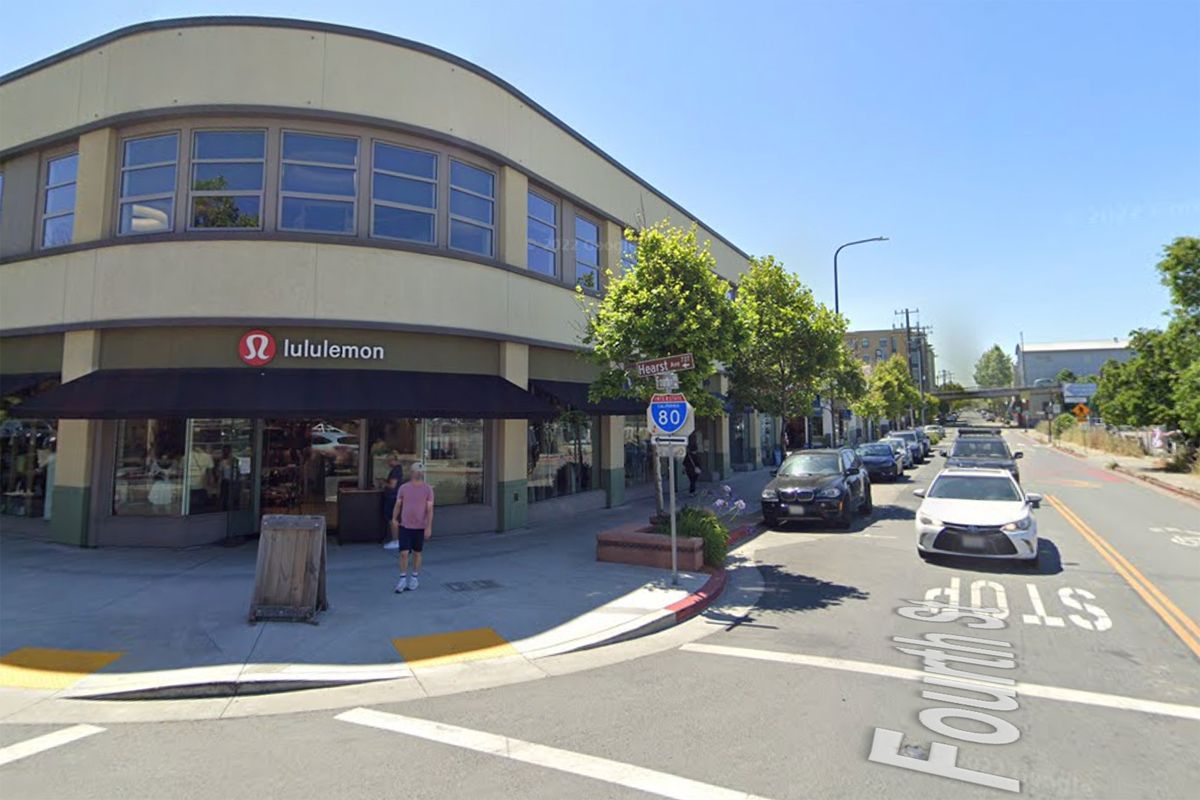 Two men from Antioch have been charged with stealing more than $7,000 in property from the Berkeley Lululemon shop on Fourth Street and two women are wanted in connection with the crime, authorities report.
On Wednesday at 11:35 a.m., Berkeley police say the group went into Lululemon, at 1901 Fourth St., split up inside the store and began "grabbing stacks of items" from the high-end yoga gear shop.
Police say the thieves grabbed 65 items with a combined value of $7,300. They wore masks and hoodies that were pulled up and cinched around their faces, the Berkeley Police Department said.
The burglary was captured on video surveillance, said Officer Byron White, BPD spokesman, in response to a Berkeley Scanner inquiry.
The group ran outside to a silver 2012 Ford Fusion and sped away, White said.
A Berkeley police officer saw the vehicle leaving and found it suspicious — but no report had yet come in about the theft. A security guard then flagged down the officer to explain what had just happened.
As part of the investigation, the Berkeley Police Department entered the Ford Fusion into the system as wanted in connection with a felony crime.
Later that day, police about 30 miles away in Pittsburg tried to stop the Fusion but the driver failed to yield, according to BPD.
Pittsburg police chased the suspect vehicle and two men eventually jumped out of the car and ran.
Pittsburg police found and arrested both of them on suspicion of commercial burglary and grand theft, according to BPD.
Police say officers recovered all 65 items from the Berkeley Lululemon shop inside the Ford Fusion as well as clothing worn by a suspect during the crime.
Berkeley Lululemon investigation is ongoing
The men — 19-year-old Wessaun Johnson and 20-year-old Glenn Houston, both from Antioch — were charged Friday by the Alameda County district attorney's office with grand theft and burglary as well as special allegations that the crimes involved planning and sophistication.
Houston had just been convicted of organized retail theft in late October 2022, according to charging records online, and is facing additional special allegations that he had a prior conviction and was on probation or some other form of supervised release at the time of the Berkeley crime.
No bail amount was listed for either man in booking records online. They remain in custody at Santa Rita Jail in Dublin.
Both men are set to return to court Jan. 30 for a pretrial hearing.
White said the case remains under investigation and that the women have not been caught.
Because the investigation remains open, no booking photographs were available this week, he said.
No commercial theft or burglary trend on Fourth Street
White said he was not aware of any recent spike in retail theft around Fourth Street, but indicated that more incidents may be a possibility because an officer is generally no longer parked in the popular commercial area.
In December, due to BPD's ongoing police staffing crisis, the department put a hold on its retail security program, which for years resulted in the posting of a Berkeley police officer outside the Fourth Street Apple store.
In the weeks after the change, thieves targeted the Berkeley Apple store twice, in one instance stealing more than 40 iPhones.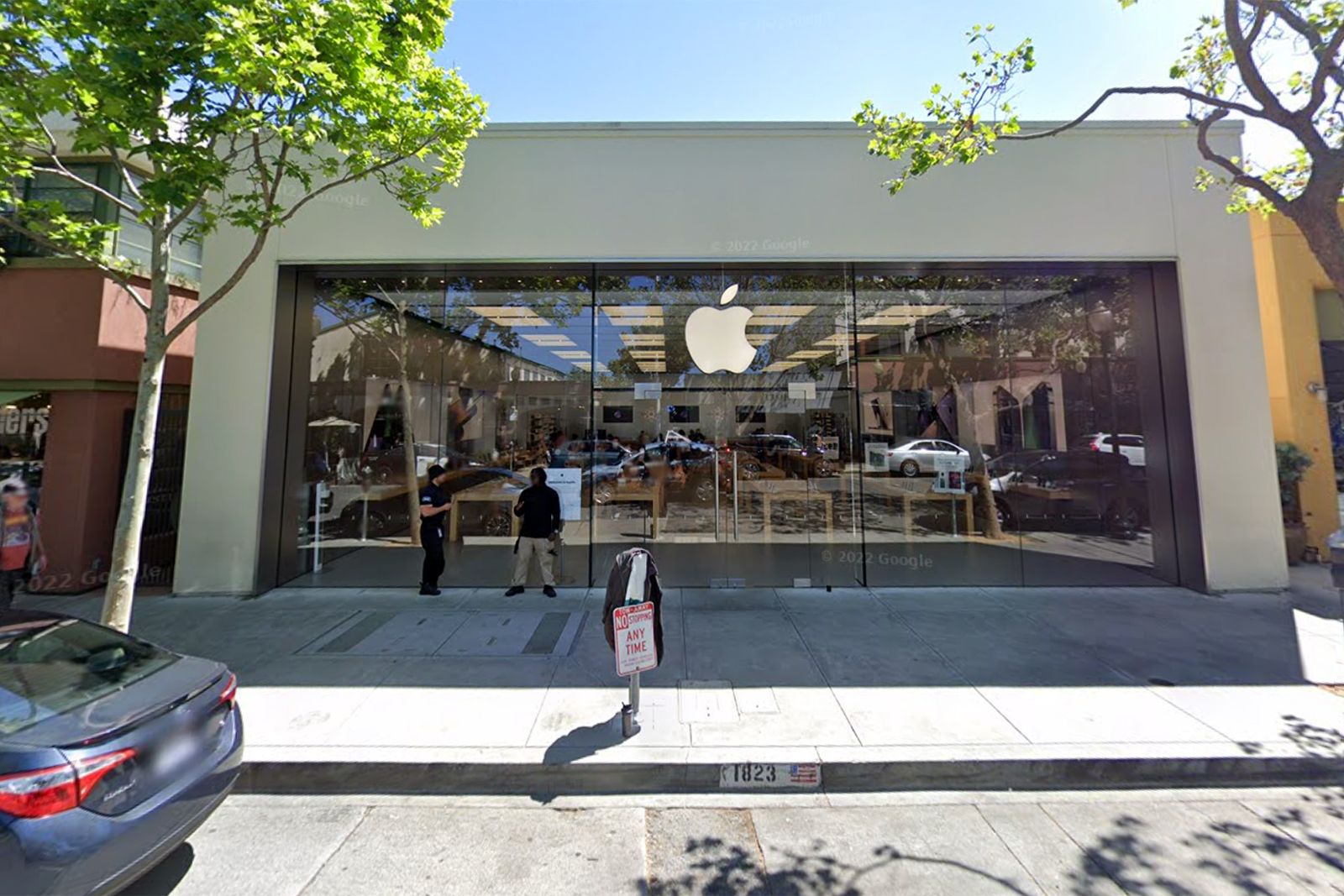 As part of that security program, local businesses and organizations — including Apple, Fourth Street merchants in general, The North Face and UC Berkeley — were able to pay to have a Berkeley police officer on overtime assigned to their location.
The officer was on duty working for the city and could be dispatched to critical incidents elsewhere but was paid by the business or organization for the overtime assignment.
According to CrimeMapping.com, a repository for local police data, there has been just one commercial burglary on Fourth Street since Jan. 1, which happened between Delaware and Virginia streets on Jan. 7.  
Some Fourth Street businesses have their own private security, which can be a visible presence in the district, but their focus tends to be on ensuring the safety of customers and staff rather than stopping crimes in progress.
"They don't want anybody getting hurt," White said. "At the end of the day, the property can be replaced."