Crime
Masked men steal 40+ iPhones from Berkeley Apple store
It's the second grand theft at the Berkeley Apple store in less than a week.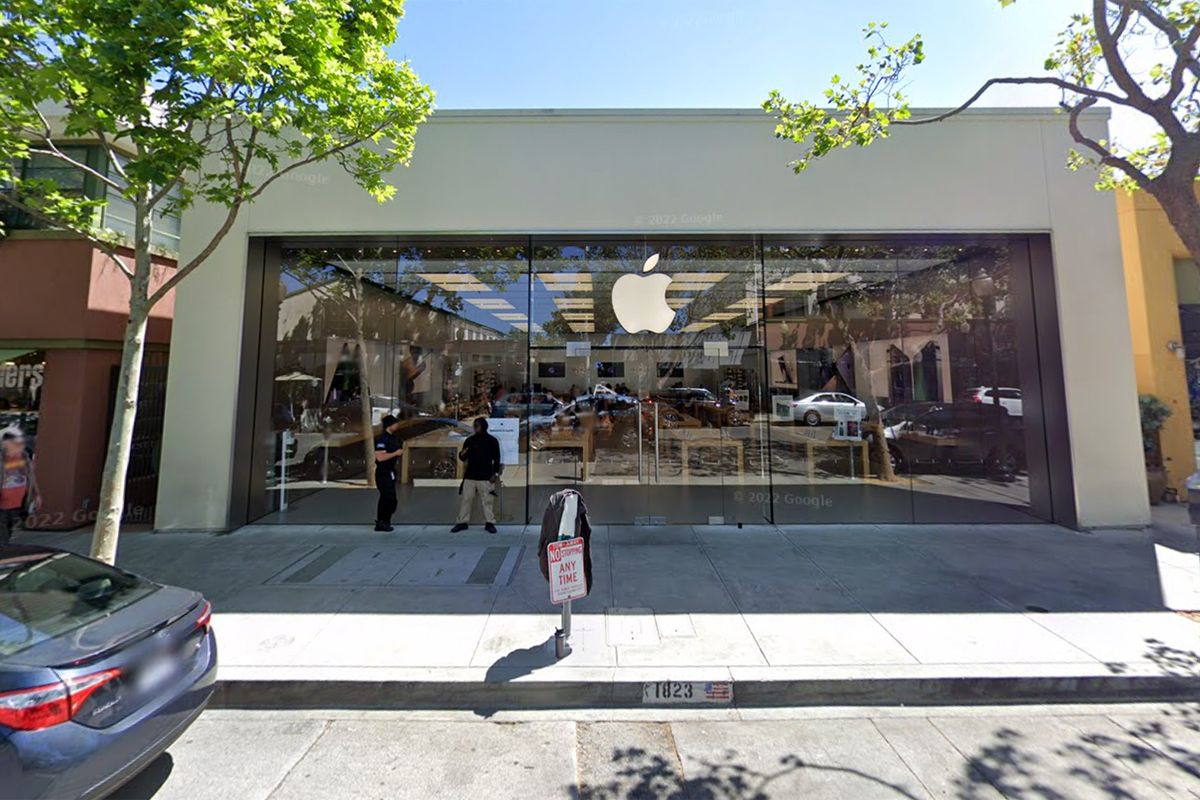 Three men in hoodies and masks walked into the Berkeley Apple store Wednesday morning and stole 40-50 iPhones, police said.
It's the second grand theft at the Berkeley Apple store in less than a week, Berkeley police said.
The men ran into the store, at 1823 Fourth St., at about 10 a.m. Wednesday and grabbed the phones. They wore hoodies and masks and appeared to be in their 20s, witnesses told police.
Initial reports were that the men had taken 25 iPhones, but it turned out to have been about twice as many, said Officer Byron White, Berkeley police spokesman.
No one was hurt, and the men left in a white vehicle last seen heading south on Fourth Street, police said.
On Friday, five people went into the same Apple store in West Berkeley and stole 12 iPhones at about 5:40 p.m., police told The Berkeley Scanner.
Earlier this month, due to an ongoing police staffing crisis, Berkeley PD put a hold on its retail security program, which has for years resulted in the posting of a Berkeley police officer outside the Fourth Street Apple store.
As a result, no officer has been on duty outside the Apple store in recent weeks.
As part of that security program, local businesses and organizations — including Apple, Fourth Street merchants in general, The North Face and UC Berkeley — were able to pay to have a Berkeley police officer on overtime assigned to their location.
The officer was on duty working for the city, and could be dispatched to critical incidents elsewhere, but was paid by the business or organization for the overtime assignment.
Apple stores can be popular targets for thieves, especially during the holidays.
In late November, two people went into the Apple store in Palo Alto on Black Friday and took an estimated $35,000 in merchandise, according to Palo Alto Online, a local news site.
The incident in Palo Alto was caught on video by a customer in the store.
The Berkeley Scanner has asked police whether video is available of Wednesday's grand theft at the Berkeley Apple store on Fourth Street.
The Scanner has also asked Apple for comment and will update this story if one is provided.