Shootings
Men charged with murder after shooting near UC Berkeley
Berkeley police found 17 shell casings at the scene. Andy Gutierrez-Rebollo and Michael Monrroy-Ramos have been charged with murder.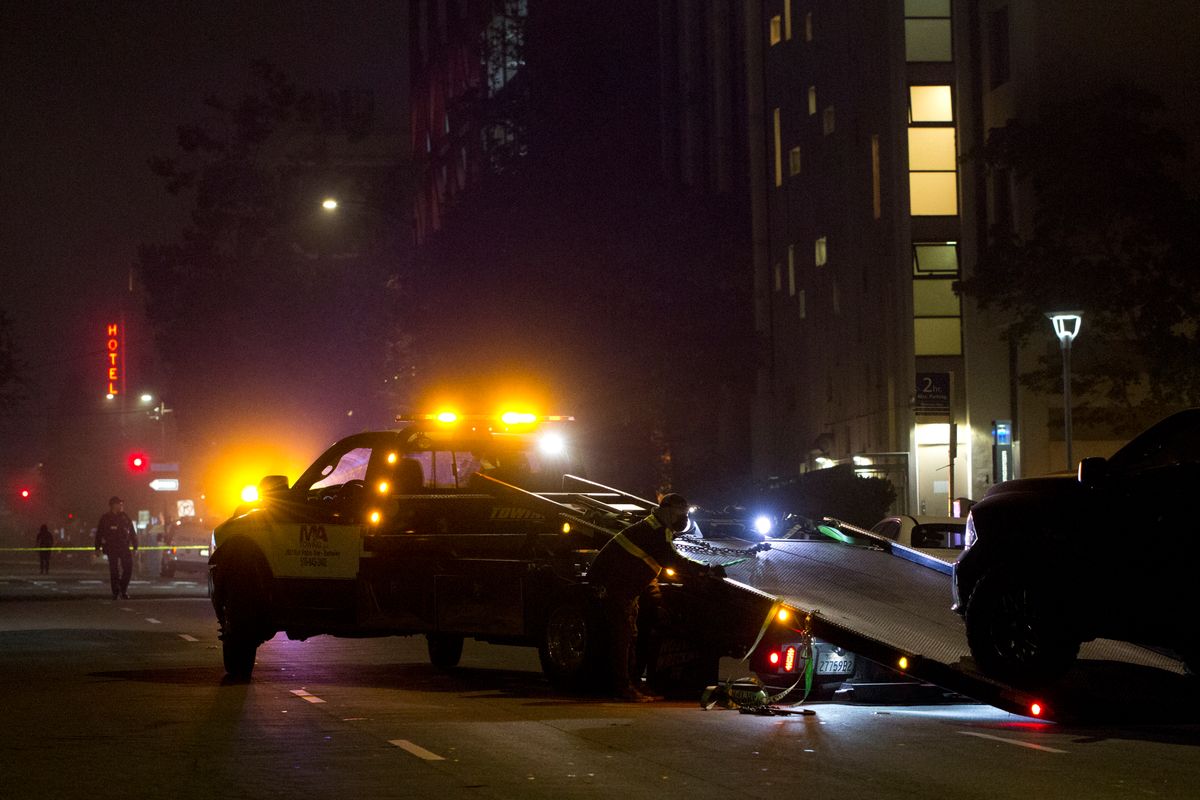 Two men have been charged with murder and three counts of attempted murder after a shooting on Telegraph Avenue near UC Berkeley earlier this month, court papers show.
A woman — sister to one of the alleged shooters — has been charged with helping the men and trying to cover up the crime, according to charging documents.
Berkeley police and the U.S. Marshals Service arrested Andy Gutierrez-Rebollo, Michael Monrroy-Ramos and Jessyca Monrroy on Tuesday evening on warrants related to the killing of Isamaeli Mata'afa and the shooting of three of his relatives, leaving one of them in critical condition.
Late Wednesday afternoon, the Alameda County district attorney's office filed charges in the case.
According to charging papers, Monrroy-Ramos and Gutierrez-Rebollo "were involved in a brief physical confrontation" with three men on Telegraph Avenue just after 1 a.m. Oct. 8. Mata'afa did not participate.
Police said the pair incited that fight and then fired multiple rounds at the group as they left.
Berkeley police ultimately found 17 casings at the scene, according to the newly released documents. Investigators also used "statements and video surveillance" to piece together what had happened.
According to police, Monrroy drove her brother away from the crime scene. And she spoke with both men after the shooting, according to phone records reviewed by police, BPD said.
"In the days following the shooting, Monrroy, Monrroy-Ramos and Gutierrez-Rebollo discussed the case, returned to the scene together and concealed evidence," a Berkeley police sergeant wrote in charging papers.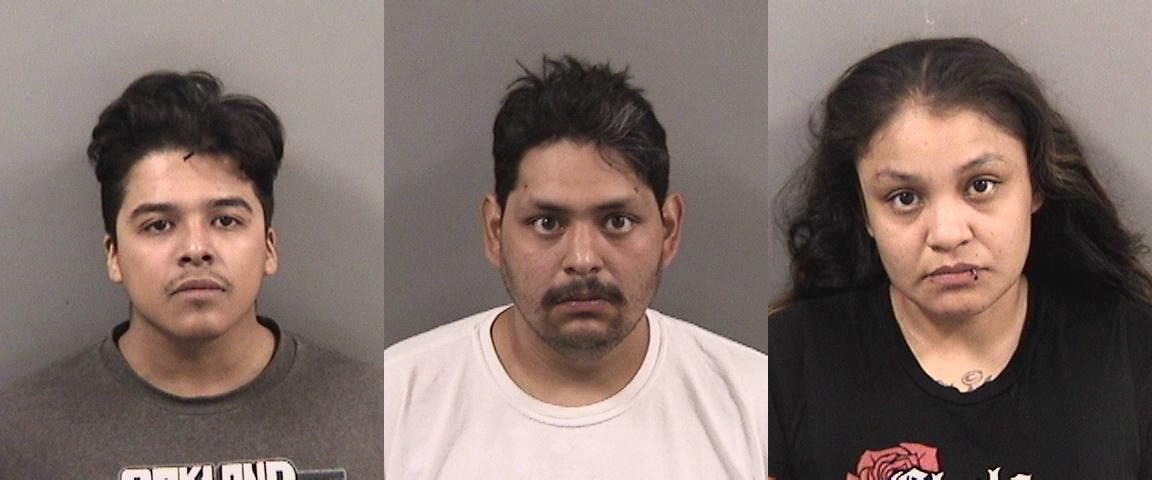 BPD obtained arrest warrants for the men on Oct. 19 and for Monrroy on Oct. 24, according to court records.
The next day, police arrested the trio during simultaneous operations in Oakland — where they found Gutierrez-Rebollo — and Union City, where they found the siblings.
When they arrested the siblings at Monrroy's apartment, police said they found 12 guns "in addition to tools/parts associated with manufacturing firearms. Some of these firearms were unserialized and one was reported stolen. Jessyca Monrroy is a convicted felon," police wrote in charging papers.
In addition to the felony accessory charge, Monrroy is also facing a second felony, of possession of a firearm by a felon.
In Oakland, at Gutierrez-Rebollo's home, investigators found the getaway vehicle, police wrote.
According to BPD, both men "admitted to the shooting. Monrroy admitted to having knowledge of the homicide and aiding Monrroy-Ramos and Gutierrez-Rebollo avoid detection and arrest after the crime."
As of Thursday, all three remained in custody at Santa Rita Jail and were being held without bail. They were scheduled for arraignment Friday morning, according to jail records online.
💡
Mata'afa's sister launched a GoFundMe campaign for those who would like to help the family. She wrote that her brother had been "the primary breadwinner for our parents. This loss is going to deeply affect our family for years."