Shootings
BPD: 2 men incited fight, opened fire during Telegraph shooting
Police say the Oct. 8 shooting was "one of the most horrific acts of violence our community has experienced in recent memory."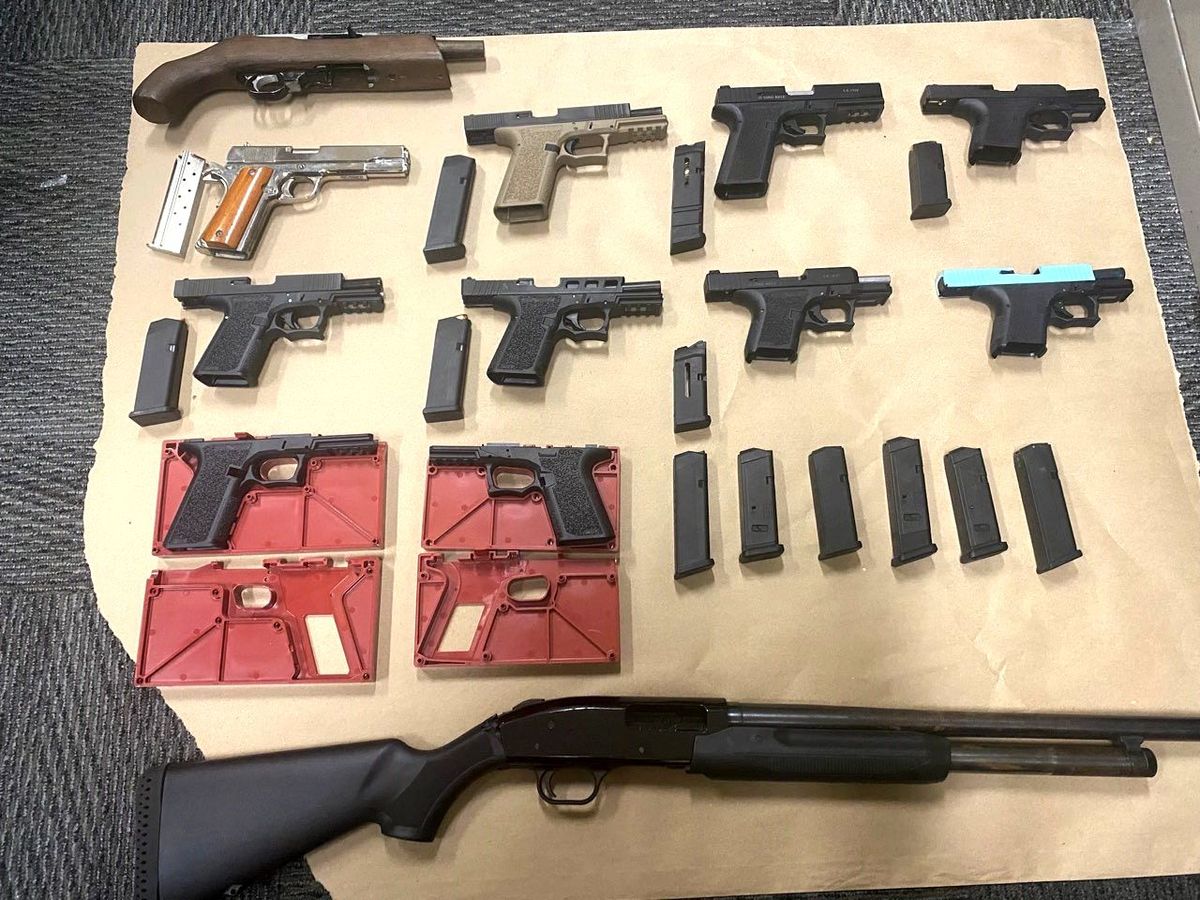 Details continue to emerge about a shooting on Telegraph Avenue in early October that took the life of one man and wounded three others.
On Thursday, police described the Oct. 8 shooting as "one of the most horrific acts of violence our community has experienced in recent memory."
The Berkeley Police Department put out a statement Thursday to announce the arrests of two men they say fired their guns on Telegraph Avenue, as well as a woman alleged to have helped them after the homicide.
On Wednesday, The Berkeley Scanner broke the news of the arrests after reviewing Alameda County jail records online.
On Thursday, BPD said its homicide detectives had worked with the U.S. Marshals Service Northern California Fugitive Task Force to perform simultaneous search and arrest warrant operations Tuesday evening in Union City and Oakland.
Authorities found a dozen guns, along with parts to make unserialized "ghost" guns, during the Union City operation, Berkeley police said.
Police said some of the complete guns they found were ghost guns and that authorities had found "evidence that other ghost guns were being produced there."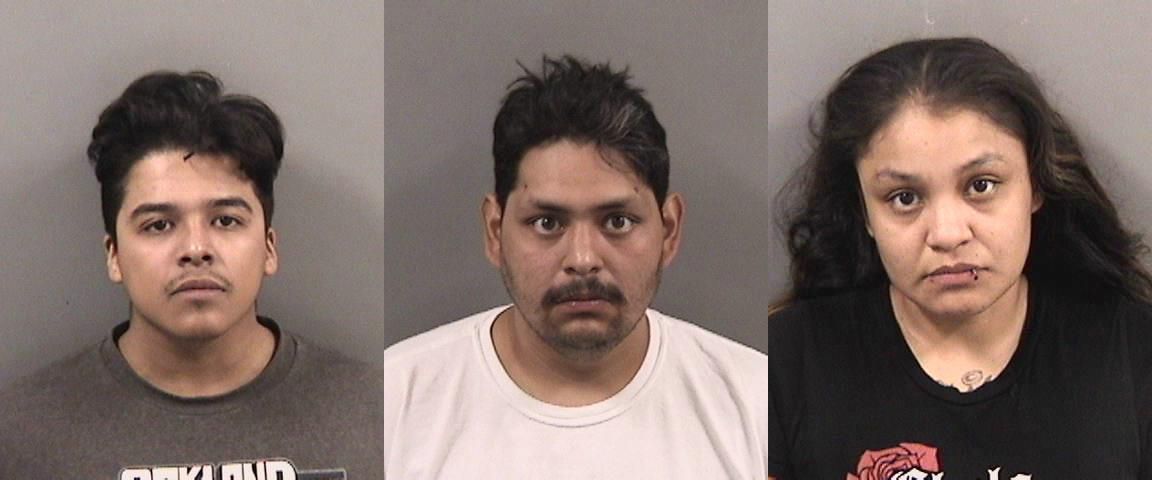 At 5:30 p.m. Tuesday, authorities arrested 24-year-old metal worker Andy Gutierrez-Rebollo in Oakland on suspicion of murder and attempted murder, according to police and jail records.
At the same time, authorities arrested 23-year-old longshoreman Michael Monrroy-Ramos in Union City on suspicion of the same crimes.
About an hour later, also in Union City, authorities arrested 31-year-old Jessyca Monrroy — Monrroy-Ramos's sister — on suspicion of having been an accessory after the fact, according to police. Monrroy is unemployed according to her booking record.
All three are being held without bail at Santa Rita Jail and are scheduled for arraignment Friday at 9 a.m. at Wiley Manuel Courthouse in Oakland, according to booking records.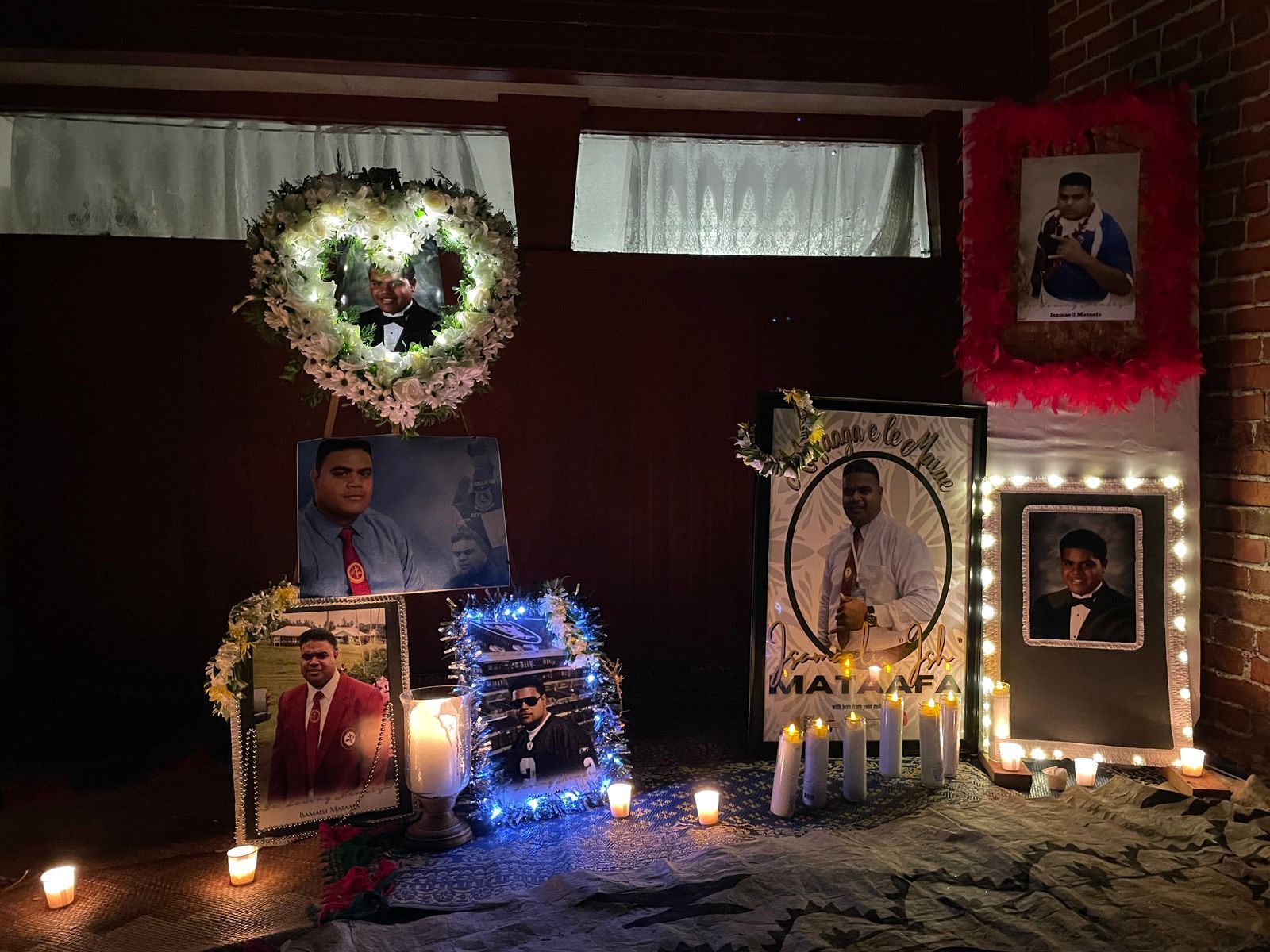 On Oct. 8 at 1:05 a.m., Isamaeli Mata'afa, a 29-year-old youth pastor from Union City, and three family members — ages 22, 24 and 28 — had been walking together on Telegraph Avenue when conflict erupted, prompting two strangers to open fire on them as they walked away, according to preliminary reports.
On Thursday, police said the group had been walking back to their vehicle to head home after a night out in the Southside neighborhood.
As they walked, police said, two men "approached the group and started a fight."
Police said both men then pulled out guns and started shooting, "striking all four men and causing numerous people in the area to flee."
A witness told The Scanner previously that there were at least 100 people, including many UC Berkeley students, in the area just before the shooting.
Mata'afa was taken to Highland Hospital. He sustained multiple gunshot wounds and did not survive.
💡
Mata'afa's sister launched a GoFundMe campaign for those who would like to help the family. She wrote that her brother had been "the primary breadwinner for our parents. This loss is going to deeply affect our family for years."
Since the night of the shooting, BPD said Thursday, "detectives spent many hours continuing the investigation."
They spoke with witnesses, reviewed video footage and followed up on leads, which led them to identify the suspects in the case. Detectives then got warrants for their arrests.
"We are thankful we were able to bring those responsible for the violence to justice and we are grateful for the community's continued support," BPD said Thursday in its prepared statement.
The Berkeley Scanner will continue to follow the case through the criminal justice system.