Courts
Manslaughter plea for convicted killer, 2 murder charges dropped
"I feel the entire system failed my child," said Berkeley resident Florence McCrary. "They don't care about the victim at all."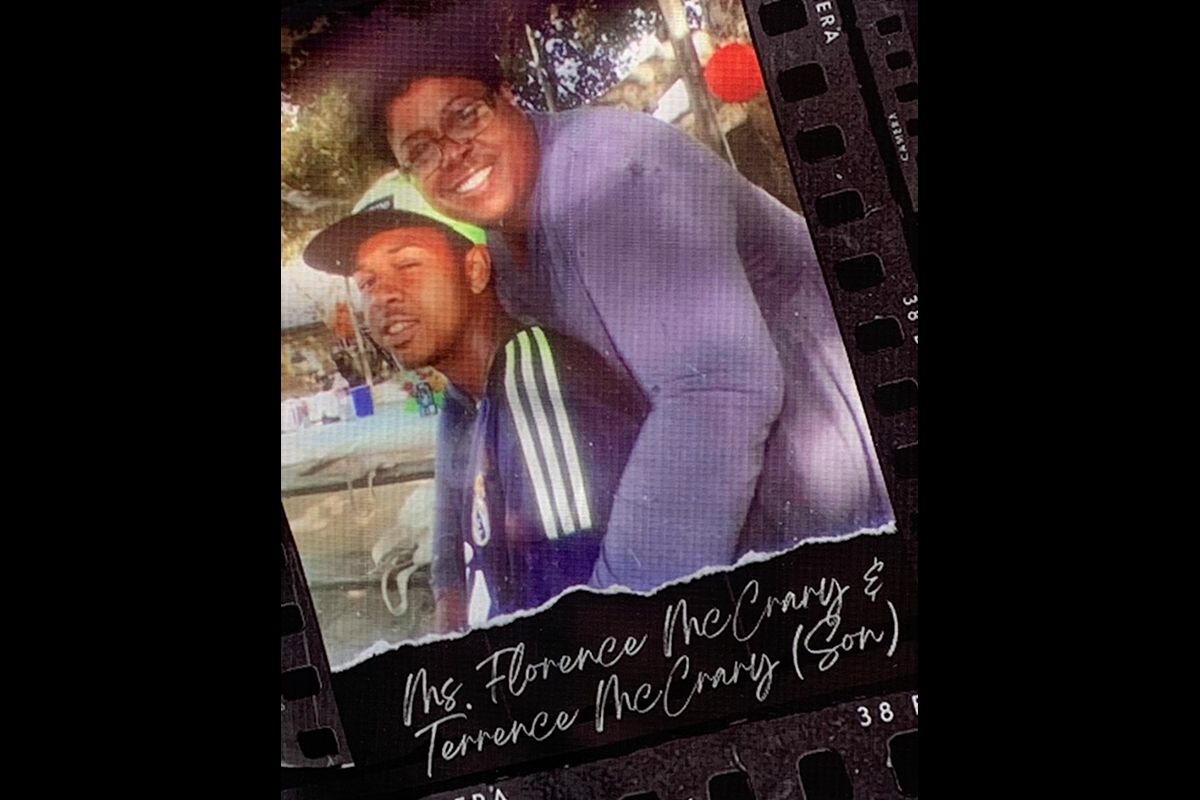 A mother's fight for justice took a turn last week when the Alameda County DA's office abruptly dropped the murder case against her son's accused killer.
DA Pamela Price has come under fire this year from victim families who say her sympathies too often rest with criminals. This latest case is no exception.
"I feel the entire system failed my child," said Berkeley resident Florence McCrary. "They don't care about the victim at all."
Terrence McCrary Jr., just 22 years old and an innocent bystander, was killed during a shooting in Uptown Oakland in 2016.
He and 20-year-old Craig Fletcher-Cooks, both Berkeley High grads, lost their lives that night.
McCrary was an artist and a longtime fixture at the Berkeley Skate Park, which now bears a memorial plaque in his honor.
"He was so loving and cared about everybody," close friend Jack Thiebaud told this reporter in 2017.
McCrary was a student at Berkeley City College when he was killed.
McCrary was an innocent bystander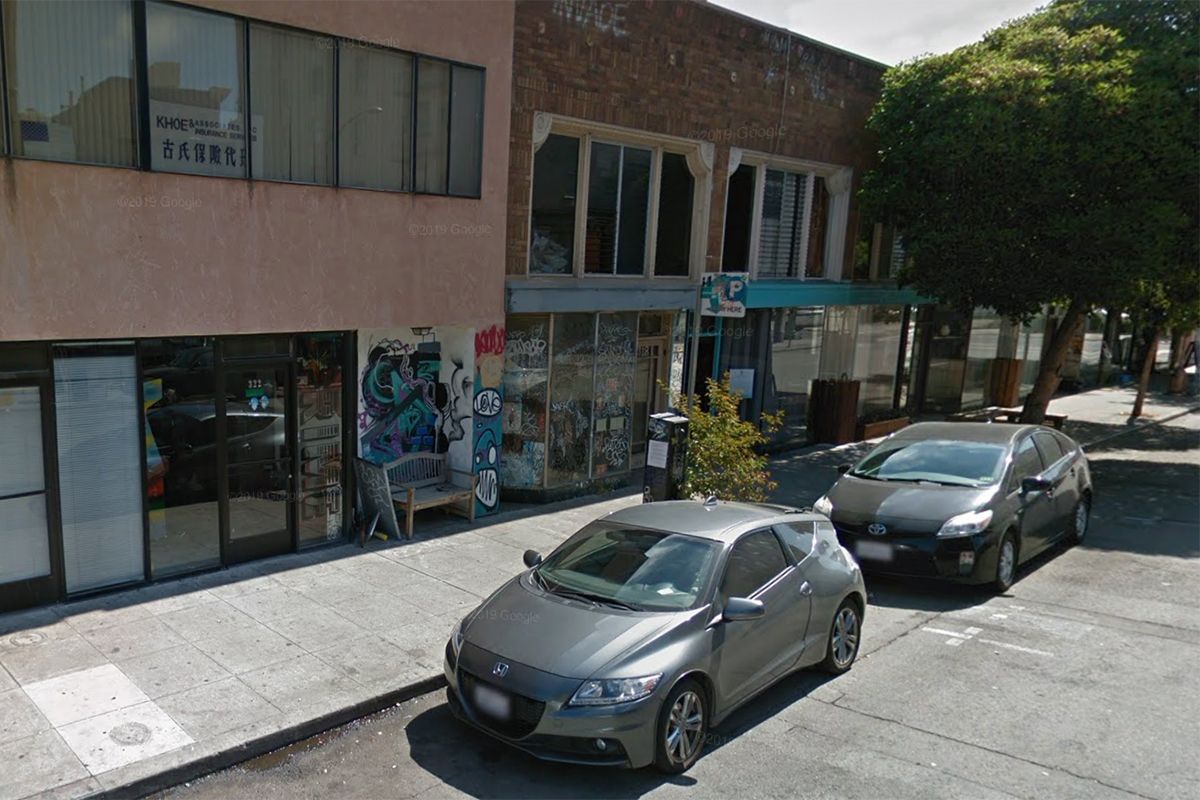 That night, Aug. 14, 2016, authorities said several hundred people attended a birthday party at Prime Development, a former streetwear shop and gallery at 322 15th St. in Oakland.
Shortly before 1 a.m., conflict broke out, authorities said, when a group of young men began hounding a young woman to dance. Her boyfriend, Craig Fletcher-Cooks, tried to intervene.
Police say two of the young men attacked Fletcher-Cooks and pulled out guns, shooting him multiple times. One of the shooters was Otis Wyatt, 19, of Oakland.
McCrary was standing 5 feet away, police wrote. He was struck by a single bullet, also fired by Wyatt, according to Oakland police. He died at the scene.
The gunfire — described by police as "many, many rounds" — spilled out into the street. During the chaos, a third young man was shot but survived.
It took years for charges to be filed in the case and, when they were, they were not announced.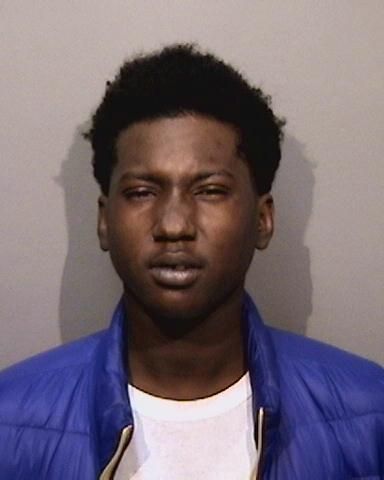 In March 2019, the Alameda County district attorney's office charged Wyatt with Fletcher-Cooks' murder and with shooting the victim who survived.
More than two years later, in October 2021, the DA's office amended the complaint to include a murder charge in relation to McCrary.
The DA's office, then under Nancy O'Malley, also included a special circumstance alleging multiple murders, which could have resulted in a sentence of life in prison without parole.
A prior Oakland murder conviction
As it happened, Wyatt was already in custody awaiting trial in a different murder case when he was charged with the Prime gallery shootings.
On Oct. 21, 2016, two months after the Prime homicides, Wyatt killed 23-year-old Darrell Daniel during a shooting in West Oakland.
In court papers, police described Wyatt as a Campbell Village Gangsta associate and said he had "fired numerous gunshots" toward Daniel that day, striking him.
Wyatt then "walked directly towards Daniel and shot Daniel again numerous times," police wrote in charging papers.
OPD recovered 12 casings at the scene and multiple witnesses identified Wyatt as the killer, police wrote.
He was arrested in Oakland in March 2017 and has been in custody without bail ever since.
In January, a jury found Wyatt guilty of murder for Daniel's death. He was given a sentence in that case of 25 years to life.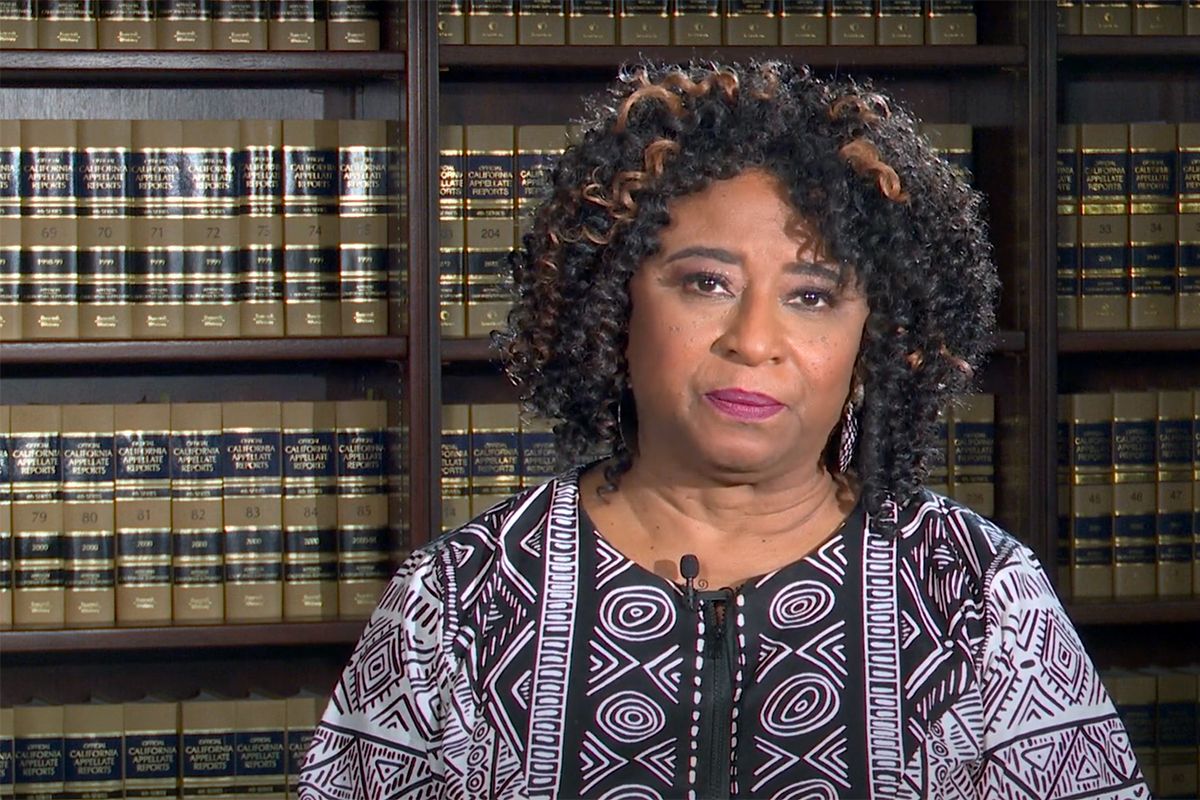 "Terrence was not even considered"
Since then, attorneys in the Prime gallery case have been working on a plea deal, which they announced in open court last week, on Nov. 9.
In exchange for dropping the two murder charges, Wyatt entered a no-contest plea to one count of voluntary manslaughter in relation to Craig Fletcher-Cooks.
That charge is set to carry a sentence of 11 years, along with 10 years for firing a gun.
Those 21 years will run concurrently with his other sentence of 25 years to life, the judge said, meaning the new conviction adds no time to his prison stay.
All charges related to McCrary, as well as the multiple murder allegation, were dropped.
Wyatt is now set to return to court Dec. 12 for a sentencing hearing.
If a judge accepts the new plea deal that day, Wyatt will be eligible for parole after 25 years in custody. (He's already served almost seven.)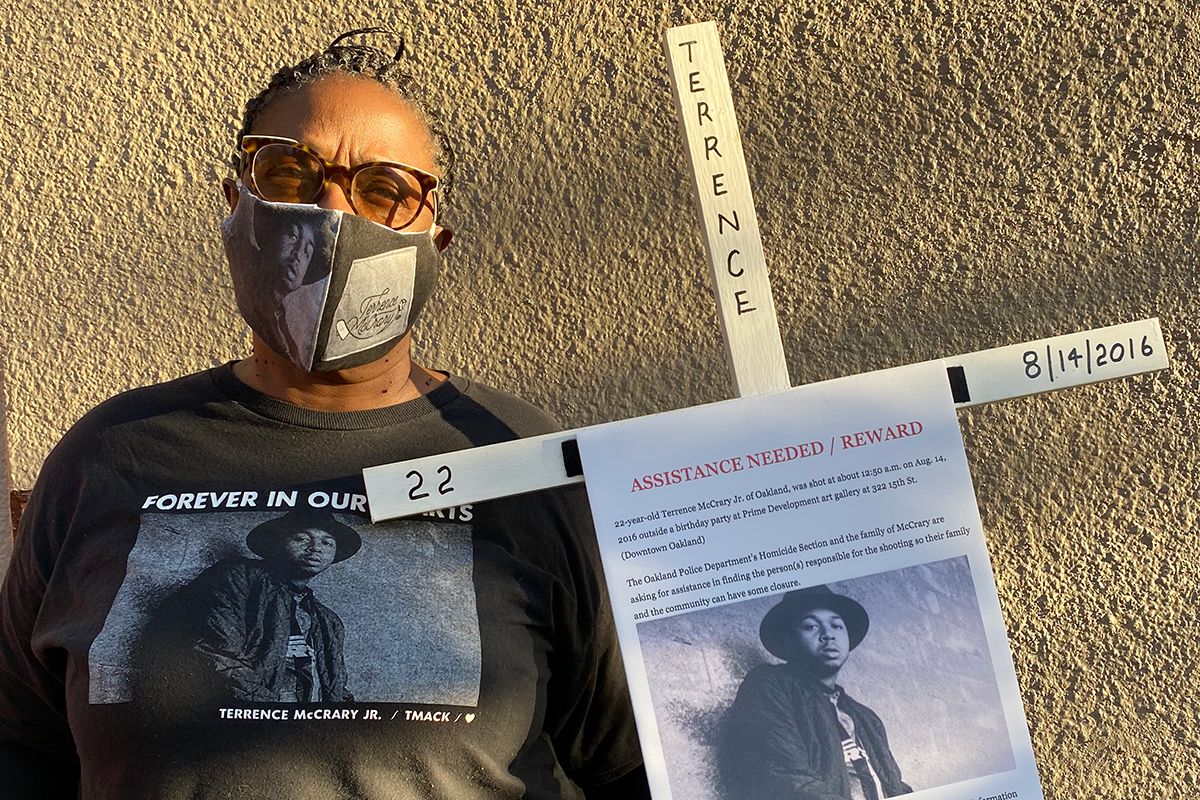 On Dec. 12, Florence McCrary, the Fletcher-Cooks family and others will have a chance to address the court through victim impact statements.
In a recent interview with The Berkeley Scanner, McCrary said she found the outcome of the case "mind boggling."
She said the DA's office had told her they were concerned they wouldn't be able to get a conviction, in part because they had lost track of a key witness.
"I'm like, so what happens to Terrence?" she asked them. They had little explanation aside from "a bunch of rhetoric."
"So my child means nothing to you," she told them. "Terrence was not even considered with any of it."
Read more court coverage on The Scanner.
McCrary said she couldn't understand why charges had ever been filed if they weren't going to pursue the case.
"At the time, you had evidence — and now all of a sudden you don't? What happened?" she said. "I'm stuck on, why did you charge him? This is a question I can't get an answer for."
McCrary said the DA's office had also failed to notify her that the change-of-plea hearing was taking place.
She only found out about it that week when she called to ask for an update.
"The other family wasn't there. It was just me," she said, of the hearing. "I came by myself."
After all these years of waiting for trial, she said, the plea deal seemed like "blatant injustice."
"This threw me for a total and complete loop," McCrary said.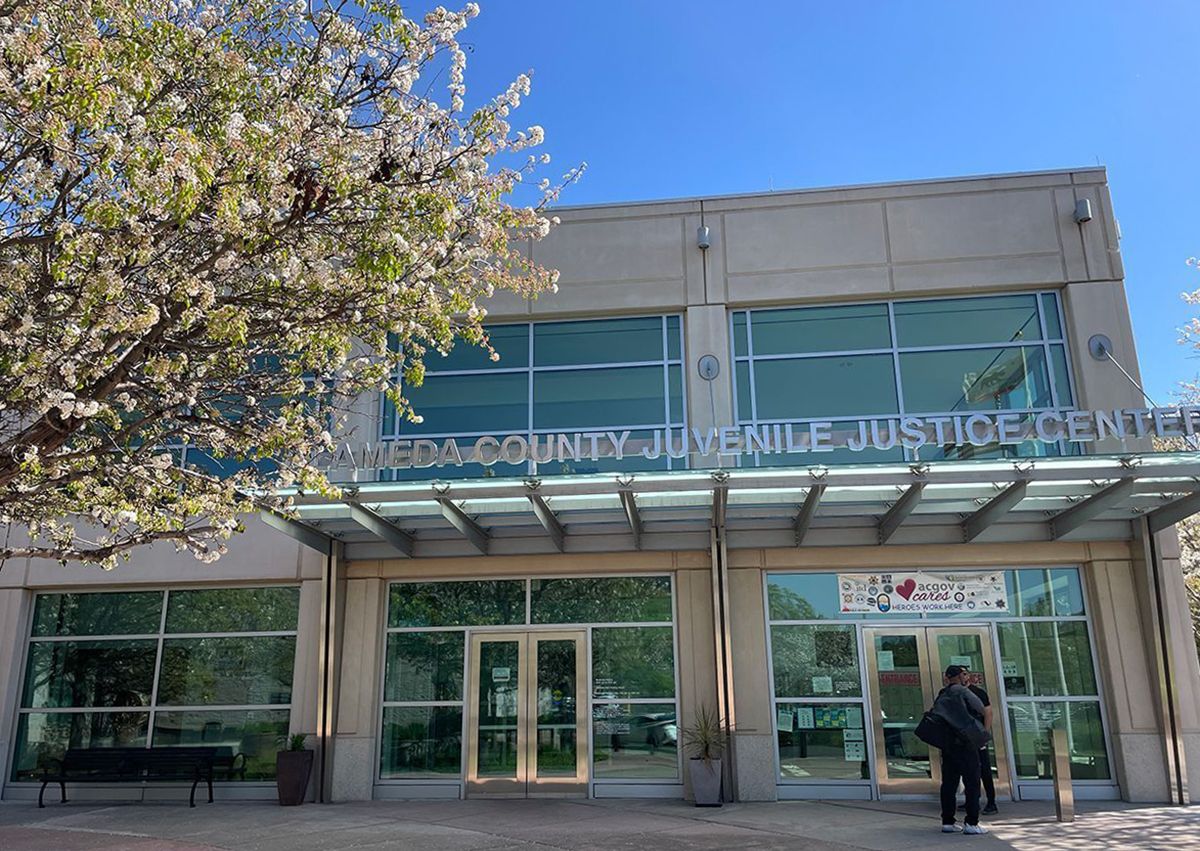 A contentious meeting at an Oakland church
Even before the recent developments, McCrary had been critical of the Alameda County DA's office under Pamela Price.
McCrary said she initially was put off when Price failed to get back to her while she was running for office.
McCrary said she had left Price a message in an effort to discuss her son's case.
"I called your offices after my son was murdered," she told Price during a pre-election campaign event. "I'm still on hold waiting for you to call me back."
The two butted heads again in a meeting with four other mothers whose sons were killed amid gun violence in Oakland.
For years, the small task force has worked together to organize positive community events in Oakland, keep their sons' memories alive, support each other and advocate for progress in their cases.
They arranged a meeting with Price at True Vine Ministries in Oakland in April.
Price showed up 30 minutes late, McCrary said, then went on to describe her own experiences as a victim of domestic violence and police violence.
"We were like, what does that have to do with this?" McCrary said.
"Know your audience. We all buried our children," she added. "We can't hear you. We need vindication for our children."
Read more about Pamela Price on The Scanner.
At one point in the meeting, McCrary said she asked Price about the status of Terrence's case, to which Price replied, "I don't know who your son is."
McCrary described Price's tone as indignant and said Price seemed surprised that McCrary had the audacity to ask about the case.
"That's what we were there for, I thought," McCrary said. "We all want to know what's happening with our kids' cases."
Price told them they would have to talk to her scheduler to set those appointments.
McCrary also recalled how Price had told the mothers she was "tired of this shit."
"God put me in this job," she told them. "There isn't gonna be a recall."
Considering her history with Price, McCrary said, dropping Terrence's murder case "feels a little bit retaliatory."
"But how do I prove it?" she added. "I'm so angry."
Alameda County District Attorney Pamela Price has declined all interview requests from The Berkeley Scanner.
Families say it was different under prior DA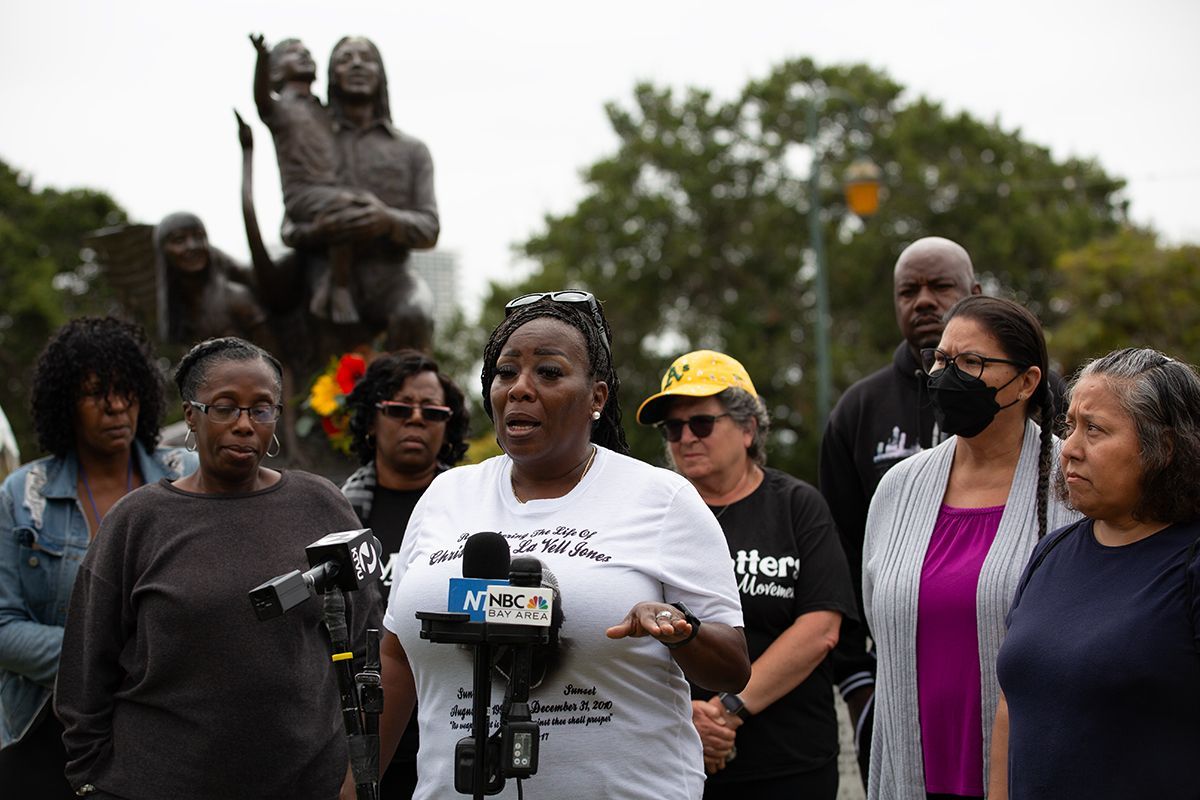 In the recent interview, McCrary pointed out that she hadn't always been thrilled with Nancy O'Malley, the former DA.
But she said she would not forget how O'Malley had called her personally to tell her when charges were filed against Wyatt in connection with Terrence's death.
"It felt like she was concerned. She didn't have to call me," McCrary said. "She let me know that this was something they were able to help with. I was grateful."
Brenda Grisham, who is on the task force with McCrary and the other mothers, confirmed the details of the True Vine meeting, which she also attended.
Grisham is now leading the charge to have Pamela Price recalled, citing concerns about the increase in Oakland crime and Price's attitude toward victims and their families.
Like McCrary, Grisham said O'Malley had more often taken victim interests to heart.
"It wasn't always smooth," Grisham said. "But when I felt something was wrong, I would talk to her. I would be in her office."
"She met with families," Grisham continued.
In fact, O'Malley once met with the same mothers Price had met with at True Vine. And the atmosphere could not have been more different.
"She reviewed every single one of their cases before we had the meeting. She was able to answer their questions," Grisham said. "And, if she didn't have answers, she told them she would get back with them. And she got back with every one of them."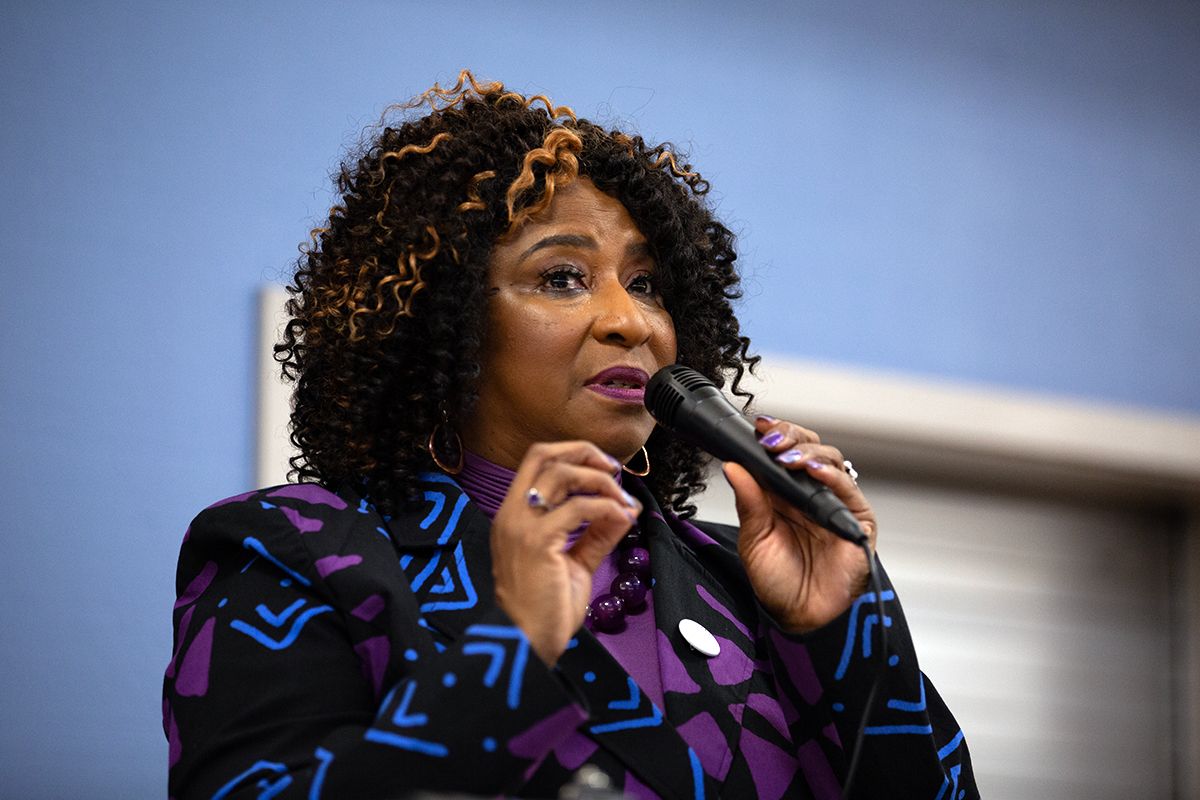 Dropped murder charges a recurring theme
The Otis Wyatt case echoes a different murder case that made headlines in Oakland earlier this year.
One of Price's first big moves as the elected DA was to drop two of the murder charges in the longstanding triple murder case against Delonzo Logwood.
Logwood ultimately took a plea deal for voluntary manslaughter, for killing 22-year-old Eric Ford, and got a 12-year sentence.
Due to the time he's already served, Logwood is expected to be free in less than two more years.
The two mothers whose sons' cases were dropped stopped coming to court after Price's decision.
Eric's mother, Thea Ford, said she could empathize with Florence McCrary's deep disappointment after so many years of waiting. She's been there, she said.
Logwood was charged in 2016 and had countless court appearances, including a lengthy preliminary hearing, before his plea deal was announced this year on the eve of trial.
"All that back and forth, it was a lot of pain," Ford said. "It was a lot of hopes for some kind of justice that basically just went down the drain."
Before Price, she recalled, the DA's office had approached the Logwood case with confidence.
"We were moving forward," she said. "We knew we were gonna get some justice. Everything was positive — until it changed at the last minute."
She said the DA's office under Price had lied to the judge and failed to contact her about key developments in the case.
"They tried to call me one time," she said. "They didn't even contact me until the judge demanded it."
Ford, who does not live in the area, said she still keeps an eye on local news and had seen growing frustration in Alameda County.
And she said the recall effort had given her some reason for optimism.
"It's too late for our families. But the ones that are coming after, hopefully they could have some justice," she said. "That would be a good thing."
💡
BEFORE YOU GO…
Help The Scanner reach its goal of getting to 1,200 members in November. Support timely, accurate public safety news for you and your neighbors by
signing up now
.