Crime
He got his stolen truck back, but his troubles aren't over
A community fundraiser helped replace his tools and publicity helped find his truck. But now repairs have been stalled by Progressive insurance.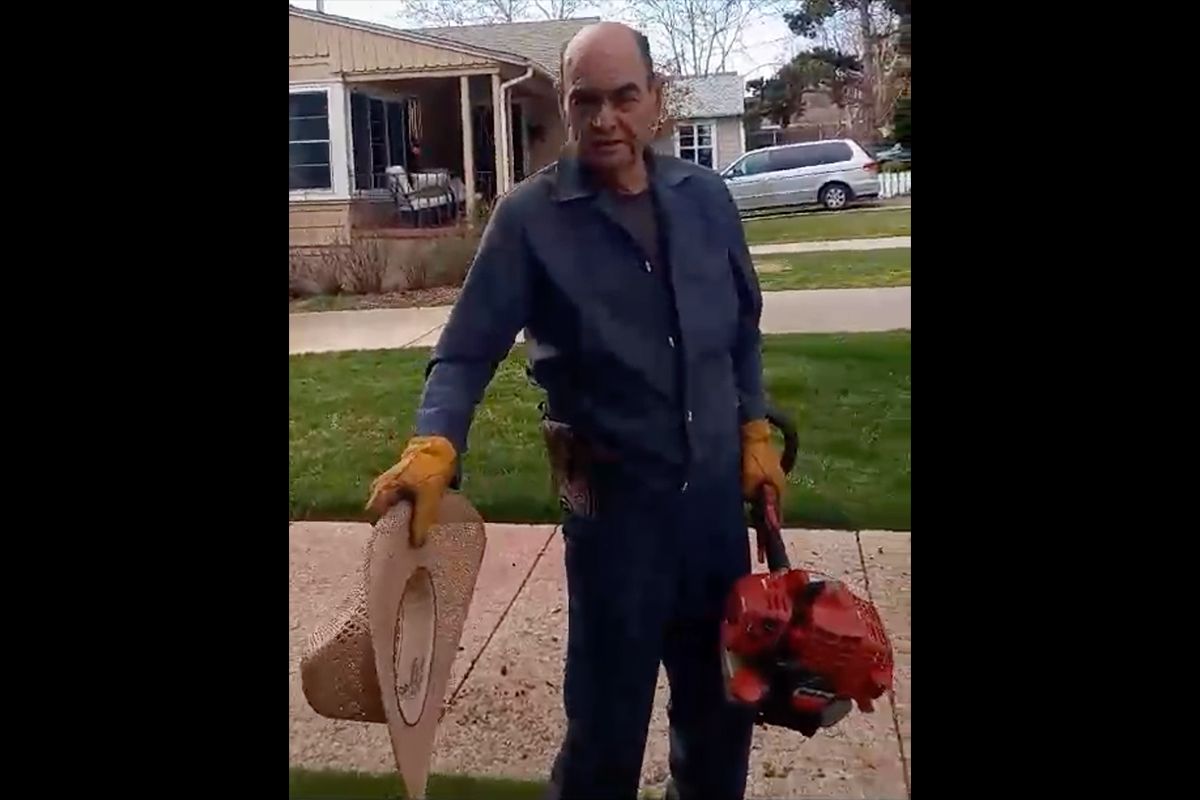 On a recent morning in Berkeley, it took car thieves just minutes to upend the life it took Javier Quezada several decades to build.
Quezada had just parked at a landscaping job on Ridge Road, north of the UC Berkeley campus. It was not yet 7 a.m.
The gardener grabbed a few tools, locked his doors and took a quick walk around the property. When he turned the corner to come back around front, everything changed.
"I don't see my truck in the street," Quezada said. "These guys go too fast."
Less than five minutes had passed, but his Ford F-250 was gone. So were $8,000 in tools and equipment.
To make matters worse, Quezada's passport and other critical paperwork were also gone — his social security card, other vehicle titles and his citizenship certificate — along with $4,000 in cash for rent and an upcoming trip to Mexico. He had been set to fly out the next day on a long-overdue vacation.
"These guys leave me with $30 in my wallet," he said.
Nearly 800 vehicles have been stolen in Berkeley this year, up 63% from last year at this time, according to Berkeley police data.
Much of that has been driven by the TikTok-fueled trend of Hyundai and Kia thefts, but many others have also fallen victim.
Auto theft is a property crime, but it can still be a heavy burden: Even those who are lucky enough to get their cars back are left dealing with the fallout, the emotional and the financial. Not to mention the hours spent picking up the pieces.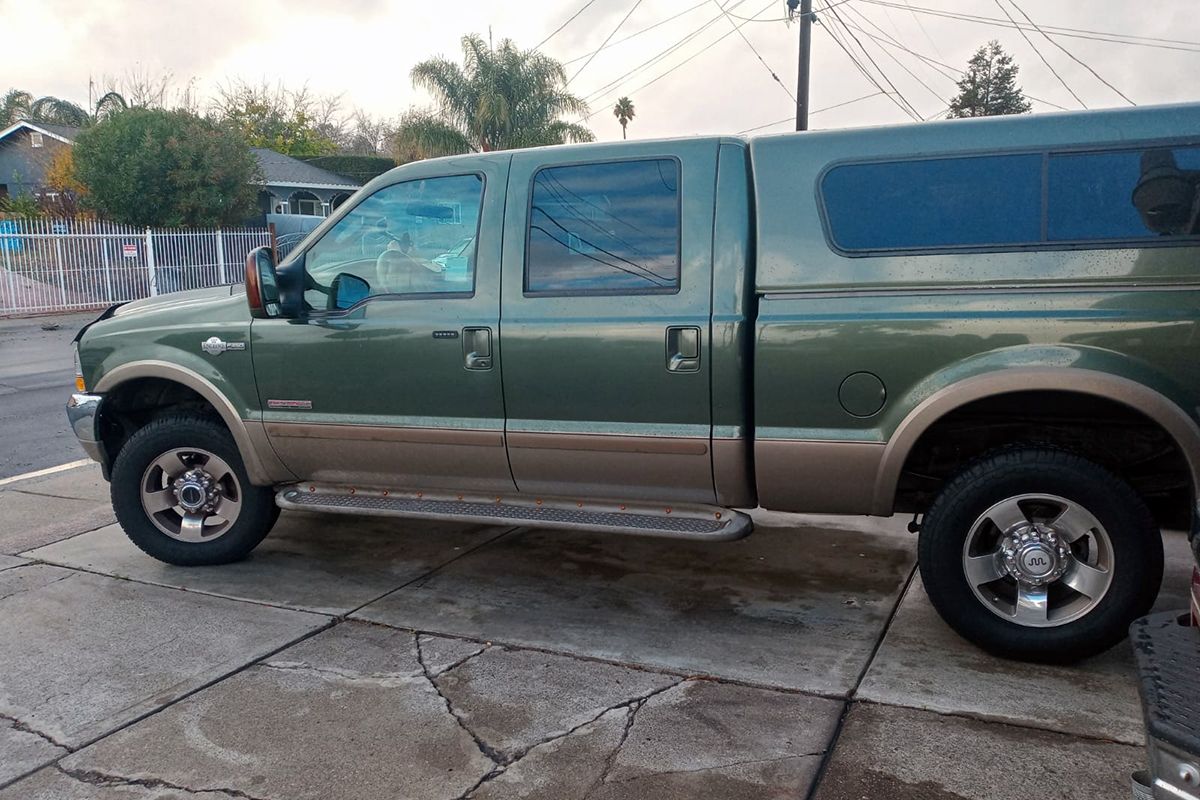 On July 27, when his truck was taken, Quezada recalls feeling scared. He was shaking. The 58-year-old has diabetes and other health problems and has overcome a number of serious medical issues this past year.
He called 911 to alert the police and then he called his adult daughter, Nancy, to tell her what happened.
Quezada had collected his important documents to take to Nancy's house so they would be safe while he was on his trip, but he hadn't wanted to wake her that morning. He planned to get an early start on the workday and drop off the paperwork on his way home.
As it turned out, he woke his daughter with his frantic phone call.
"He was just crying. He was panicking, saying, 'They stole my truck, they stole my truck!'" she said. "I was fully awake with that."
She told her dad to breathe, afraid he might give himself a stroke if he didn't calm down. She made sure the police were on their way and then she and her siblings headed to Berkeley from Bay Point, in Contra Costa County near Concord, to see if the truck had been dumped nearby.
It was nowhere to be found.
Siblings turned to social media to help their dad
The theft happened so fast, Nancy said, the family wondered if Quezada had been targeted.
And they knew insurance would cover the truck, but his equipment was another story. Quezada began his landscaping business, Quezada Garden Service, nearly three decades ago. He's built it slowly from the ground up.
"All my tools, all 27 years that I've worked for it, it's all gone," he told his family.
The siblings were grateful that their father wasn't robbed or physically hurt that morning. And they wanted to try to help.
They jumped into action to spread the word on social media, hoping someone might see the truck and report it to authorities.
They posted announcements all over Facebook and Instagram and created a GoFundMe page.
NBC Bay Area's Jodi Hernandez jumped on the story. Telemundo and KRON4 also picked it up.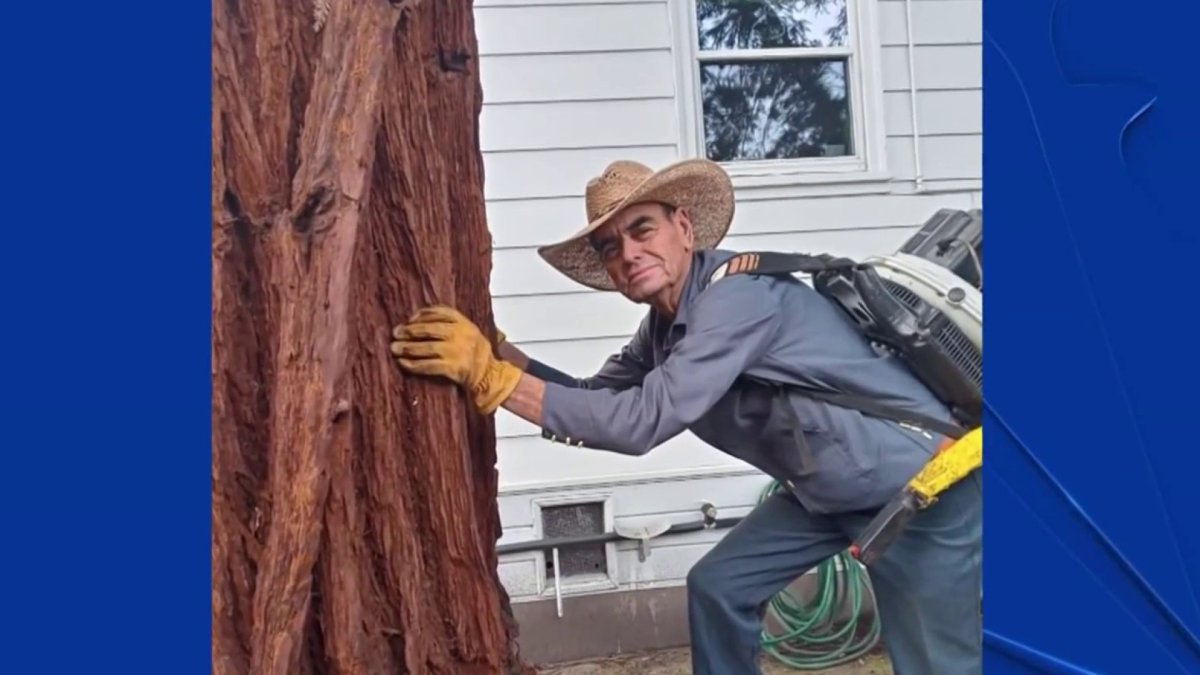 The publicity made a huge difference, sending the GoFundMe page soaring from about $600 in donations to nearly $17,000.
On Aug. 4, about a week after it was stolen, Quezada's truck turned up near Seminary Avenue in East Oakland. The family thinks news coverage played a role in its recovery.
"Yesterday night the truck was found in Oakland!!!!" Nancy wrote Aug. 5. "Messy, broken down, everything gone, but FOUND! With these donations, my dad was not only able to purchase all his tools back, it will help with [the] car insurance deductible, all the fees for all missing documents, and a little extra on his pocket! Thank you ALL! We truly appreciate all the support."
They shut down the fundraiser and got the truck from the tow yard (after paying the tow fee that people generally must pay to retrieve their own stolen vehicles).
Quezada said there was a lot of damage to the truck, which he had bought new — one of his American dreams.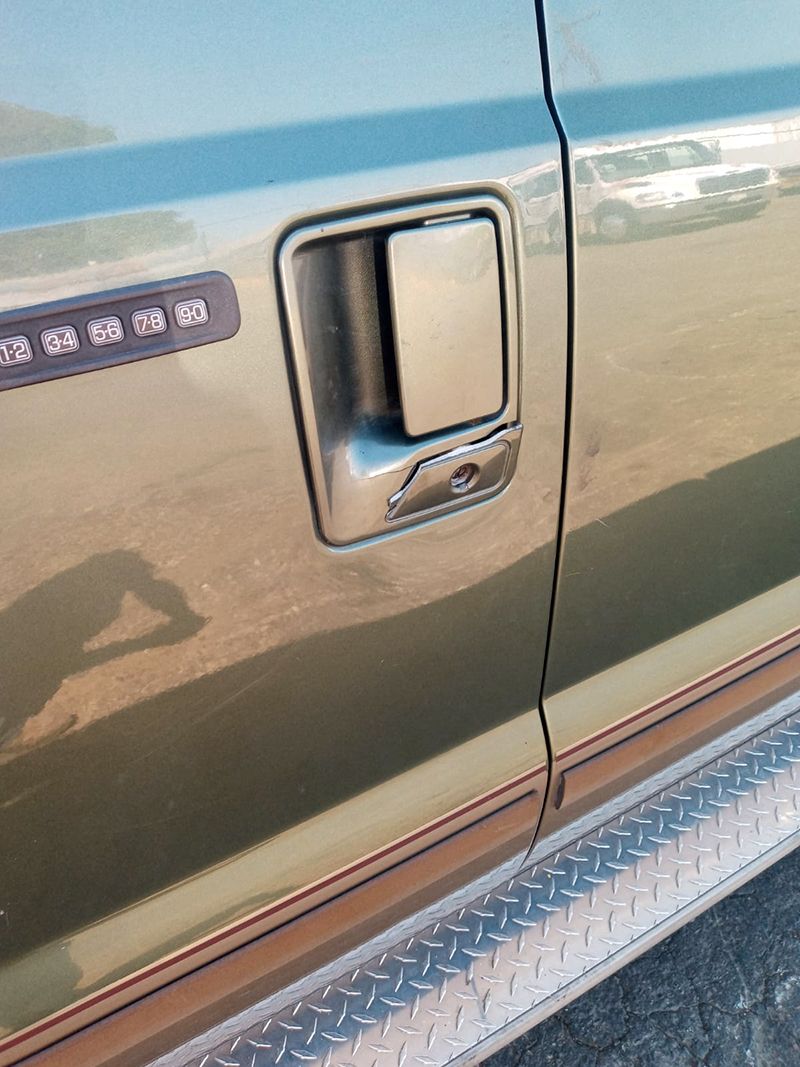 The windshield was cracked and the driver's seat had been slashed. There were scratches in the paint and damage to the steering column and driver's door lock.
"It was very messy inside," he said. "I keep my truck very nice and clean."
And, even though he has paid for his auto insurance through 2024, as of Sunday he said he was still waiting for Progressive to tell the mechanic it was all right to start repairs.
"I have a week already waiting for the truck," he said. Meanwhile, his clients have been checking in somewhat anxiously to see when he'll be back on the job. He's as ready as they are: "The bills never wait, the rent especially."
With the ongoing delay, he said, "My heart is feeling very bad."
Quezada and his wife raised four children: two girls who are now in their 30s followed later by twins, a boy and a girl, who are now 22 years old.
"I work always for my family," he said. "I'm working hard, sometimes seven days a week. People call me on Sunday. I say, OK see you there."
"If somebody needs my hands," he continued, "I'm ready to help you."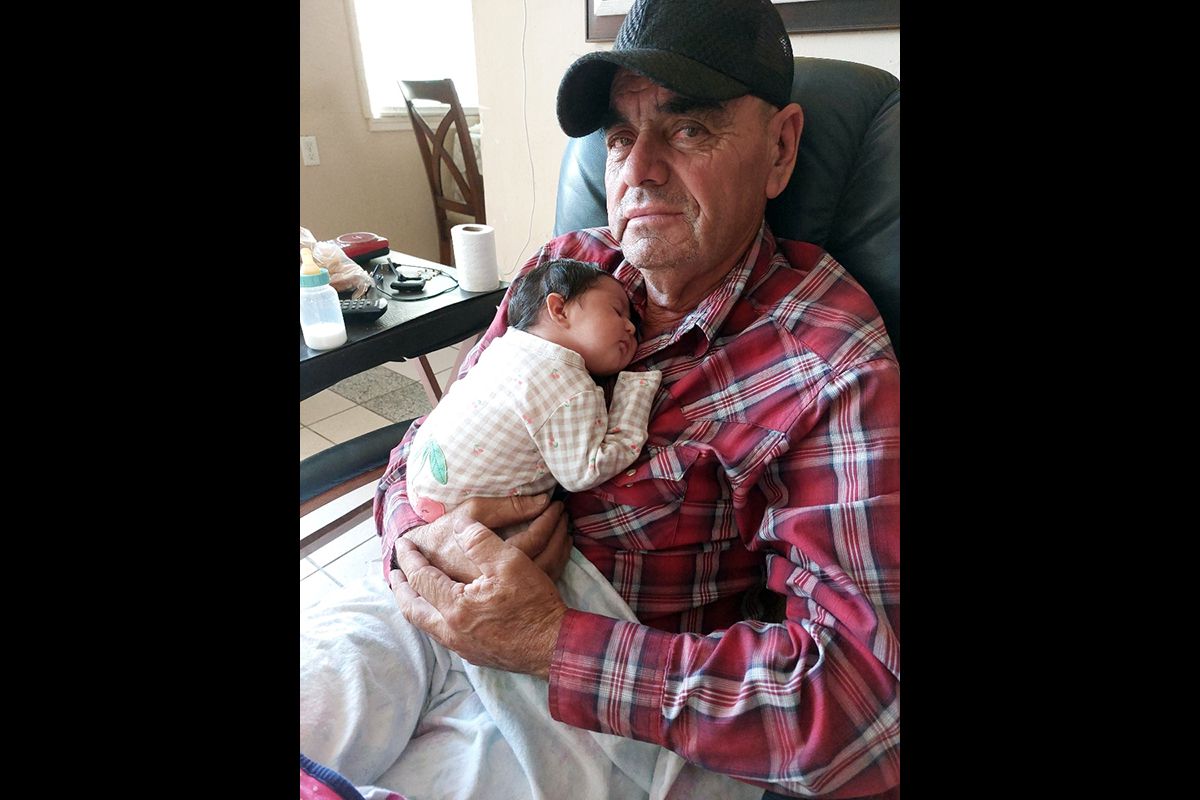 On Sunday, daughter Nancy Quezada remembered, as little kids, the siblings going to job sites with their dad.
"He had to carry a bucket for us to go to the bathroom," she said. "During the summer we would go with him, and on the weekends too. Help him out, learn some basics."
She said her father had an "amazing work ethic" — to the point where he sometimes pushed himself too far.
That happened earlier this year when he ended up in the hospital for 10 days recovering from undiagnosed tuberculosis.
He'd been coughing and feeling weak for a month until he finally realized he needed help. Paramedics rushed him to the ER in an ambulance.
When the tests came back, they told him he might not have survived had he not gone in that day, Nancy said.
After his 10-day stay in the hospital, he had to spend another week at home in quarantine.
"And then he just went back to work," Nancy said. "He's very determined. He's not someone who just does this for a living. It's something he loves to do."
Javier Quezada said he was grateful to his wife for her faithful support, to everyone who contributed to the GoFundMe, to the friends who lent him tools and also to Jesus, who always heard his prayers.
Quezada said his daughter Nancy had been helping him email Progressive insurance to try to move things along. It had been slow going, particularly as he does not use a computer.
"You need to tell them to hurry up," he told her.
"We're pushing, we're pushing," she told The Scanner. "But we're just still in this holding pattern."
"Now it's just waiting for these guys to fix the truck," he said. "And then it's Willie Nelson, back on the road again."
The GoFundMe is closed, but anyone who would still like to help Javier can contribute to him directly via Zelle as a free transfer to his phone number, 925-698-3227. Zelle is available free through Bank of America, Chase and many other financial institutions.