Shootings
Berkeley police investigate possible 'roving gun battle'
No victims have been located, but police have located multiple shooting scenes and at least two vehicles damaged by gunfire.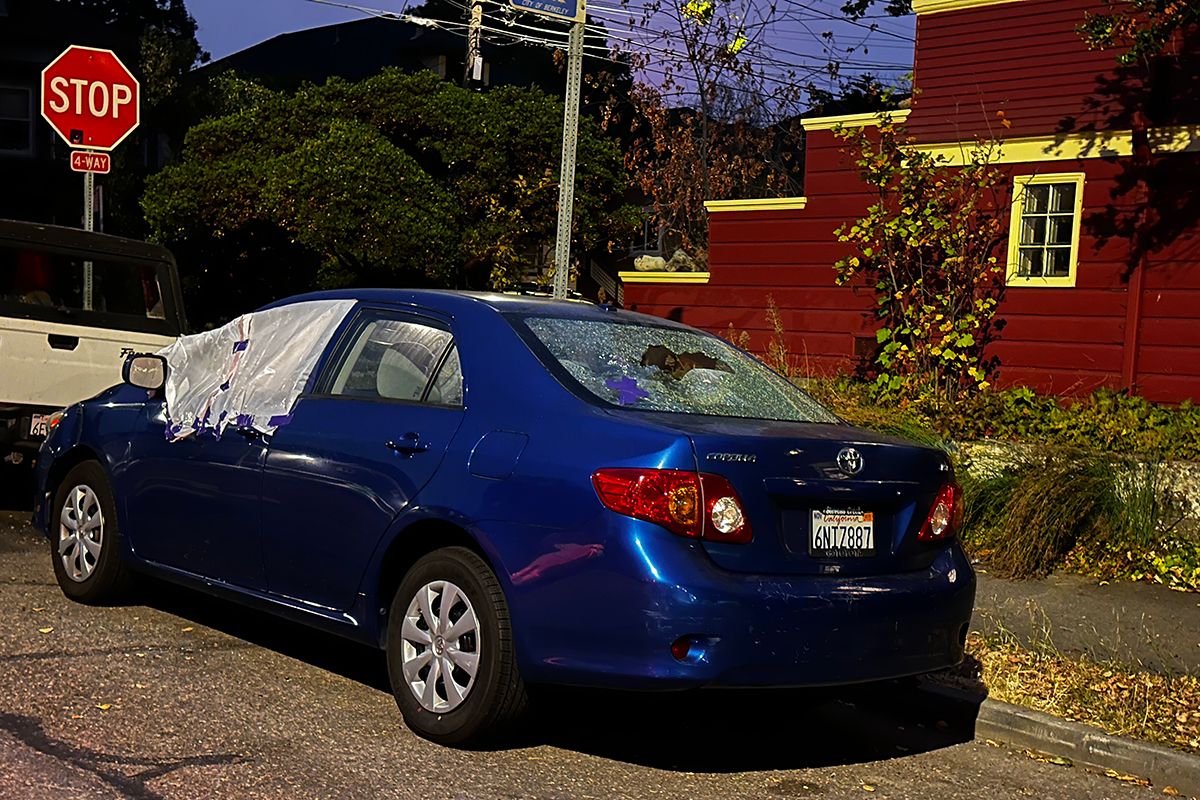 Police are investigating gunfire at multiple locations across South Berkeley on Wednesday afternoon.
Police believe there may have been "a roving gun battle" in the neighborhood just after 4:30 p.m., according to preliminary information.
No victims have been located, but police found a car and truck damaged by gunfire near Ward and Grant streets along with additional evidence of gunfire at Oregon Street and McGee Avenue, Ward between Grant and McGee, McGee between Stuart and Oregon streets, and on Russell Street.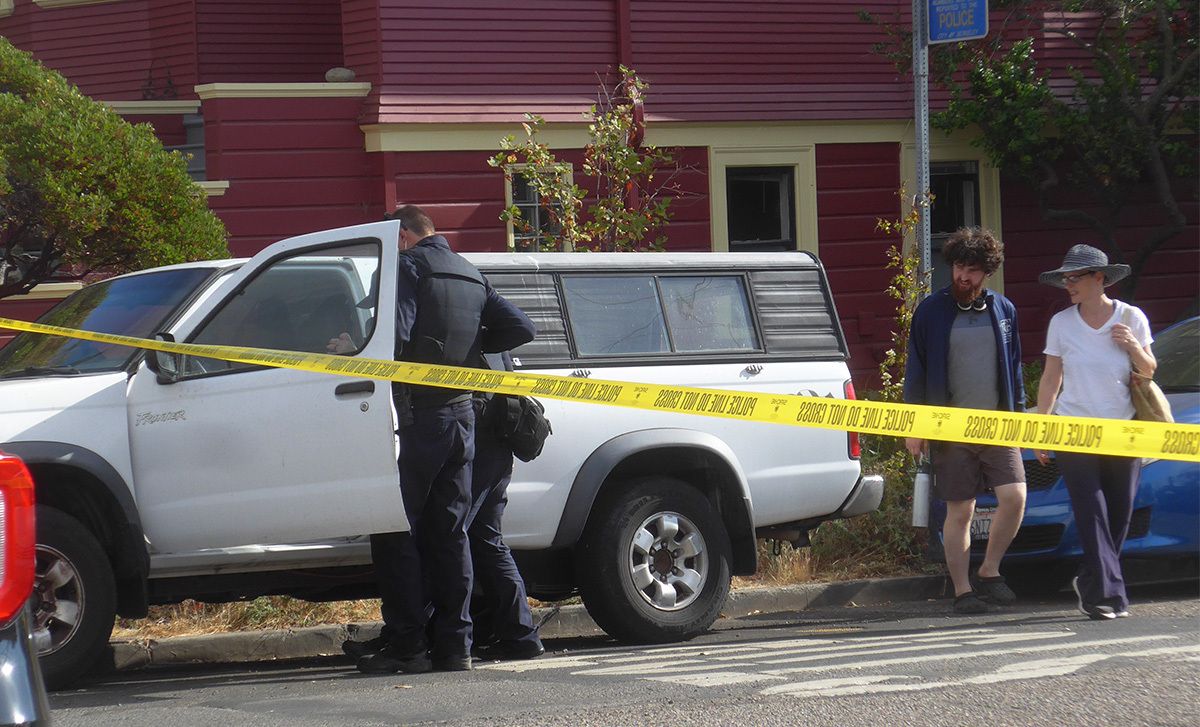 One witness told police they saw two people in black with an AK-style rifle, according to preliminary reports. Another person said they saw three juveniles dressed all in black.
Another witness said they saw two people get out of a car and open fire on a parked car on Oregon Street.
Police have notified local hospitals to ask whether any gunshot victims come in.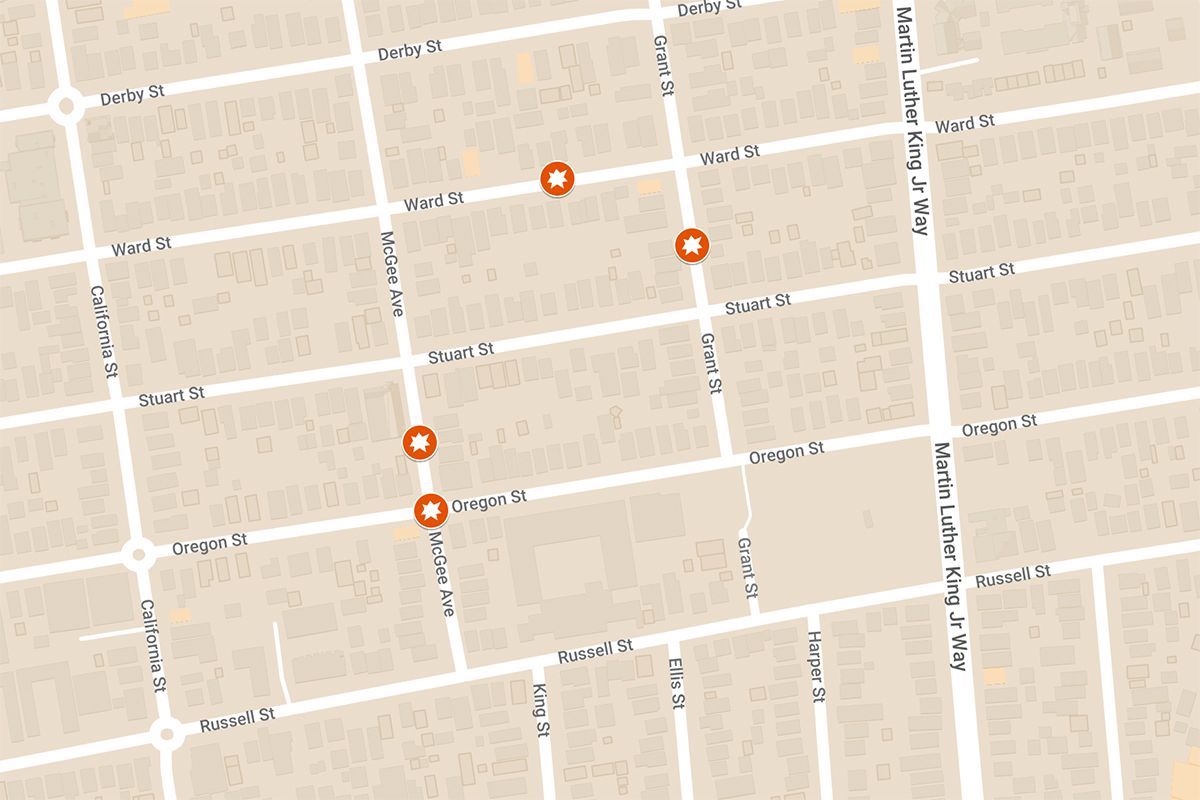 There have now been 18 shootings confirmed in Berkeley this year, wounding four people. None have been fatal.
The most recent shooting before Wednesday's report took place Tuesday when a conflict between vehicle occupants and a pedestrian in a Berkeley crosswalk led to what police called a road-rage shooting.
The investigation is ongoing.
This story will be updated when additional details are available.
💡
The Berkeley Scanner is 100% member-supported. That means no ads, no spam and no distractions. Help ensure timely, accurate public safety news for Berkeley by
signing up now
.