Shootings
The Berkeley Scanner shooting and gunfire map for 2023
As of May 18, Berkeley has had 10 shootings this year. Three people had been wounded. None had been fatal.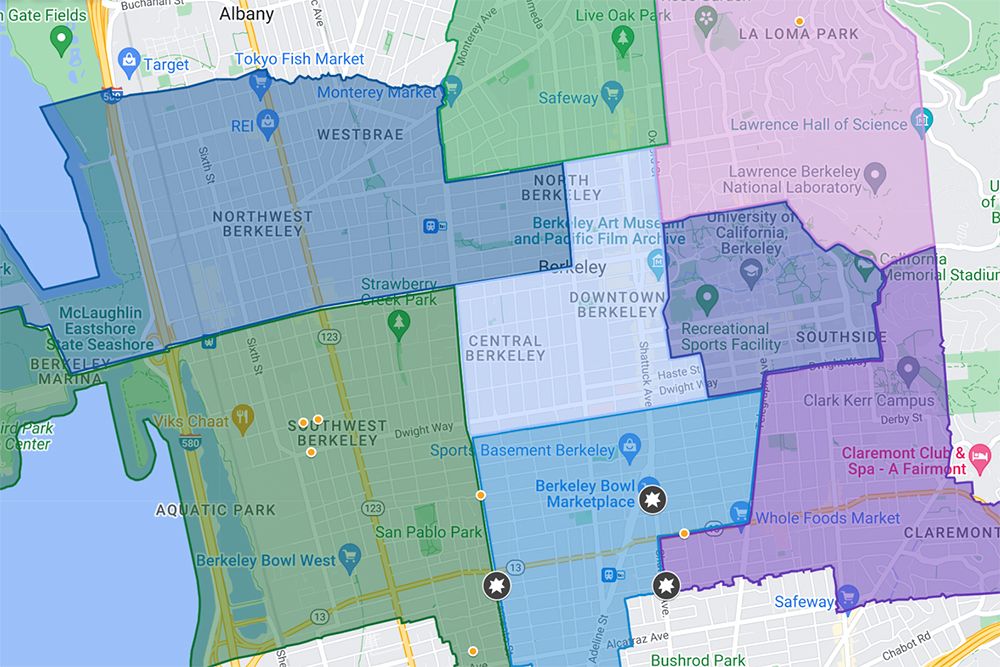 Berkeley has had 10 shootings and confirmed gunfire reports in 2023.
The Berkeley Scanner has created a comprehensive interactive Google Map so you can stay informed about shootings throughout the city and in your neighborhood.
As of May 18, three people had been wounded in shootings in Berkeley this year. None had been fatal.
Read more about shootings in Berkeley.
Last year by this time, two people had been killed in shootings in Berkeley and five had been wounded.
There had been 23 shootings as of mid-May last year, compared to this year's 10.
The Berkeley Scanner will update this map and article when new shootings and gunfire take place. Please let us know if something happens in your neighborhood.
There are two types of markers on the map: Large black markers show shootings where at least one person was wounded and small orange markers show confirmed gunfire calls where no one was hurt.
If there are fatal shootings this year, large red markers will indicate those incidents.
When police are unable to find a victim, they generally consider a gunfire report to have been confirmed when they find other evidence at the scene, such as bullet casings or property damage.
2023 Berkeley shooting and gunfire map: Key features
Click each marker to find basic information about the shooting or gunfire report, as well as a link to more reporting if a story was published about that incident.
The map also shows the Berkeley City Council district where each shooting happened. Click anywhere within the council boundaries to find City Council office details and contact information.
Click the rectangle in the upper left corner of the map to show or hide a list of all the shootings. Click the rectangle in the upper right corner to view the map on Google Maps.
Pro tip: The map is a bit easier to navigate on a laptop or desktop than on mobile devices.
While Berkeley itself has no gunfire detection system, other nearby law enforcement agencies, including the Oakland Police Department and the University of California Police Department, use these systems to determine whether there was actual gunfire — versus something like fireworks or another type of explosion — and where the shooting was located.
Those systems at times provide useful information about shootings in Berkeley.
In 2022, Berkeley had more than 50 shootings, which killed three people and wounded 16.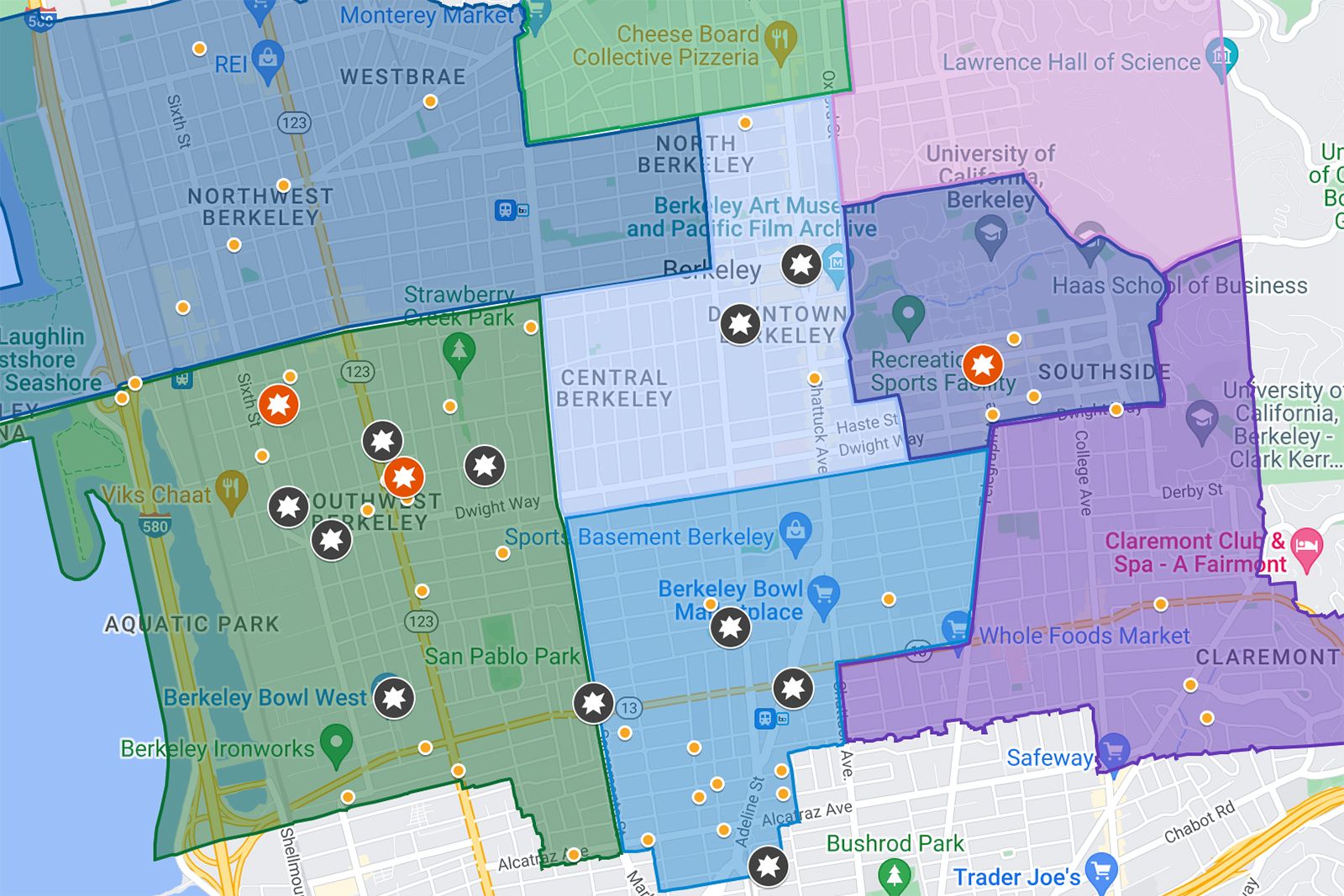 Police ask anyone with information to share about gunfire and shootings in Berkeley to call BPD's homicide unit at 510-981-5741. In an emergency, always call 911.
💡
The Berkeley Scanner is 100% member-supported. That means no ads, no spam and no distractions. Help ensure timely, accurate public safety news for Berkeley by
signing up now
.