Policing
No arrest quotas, no racial bias: Berkeley police bike team cleared of claims by fired cop
The former sergeant of the bike unit remains on paid leave pending the completion of a misconduct investigation into his text messages.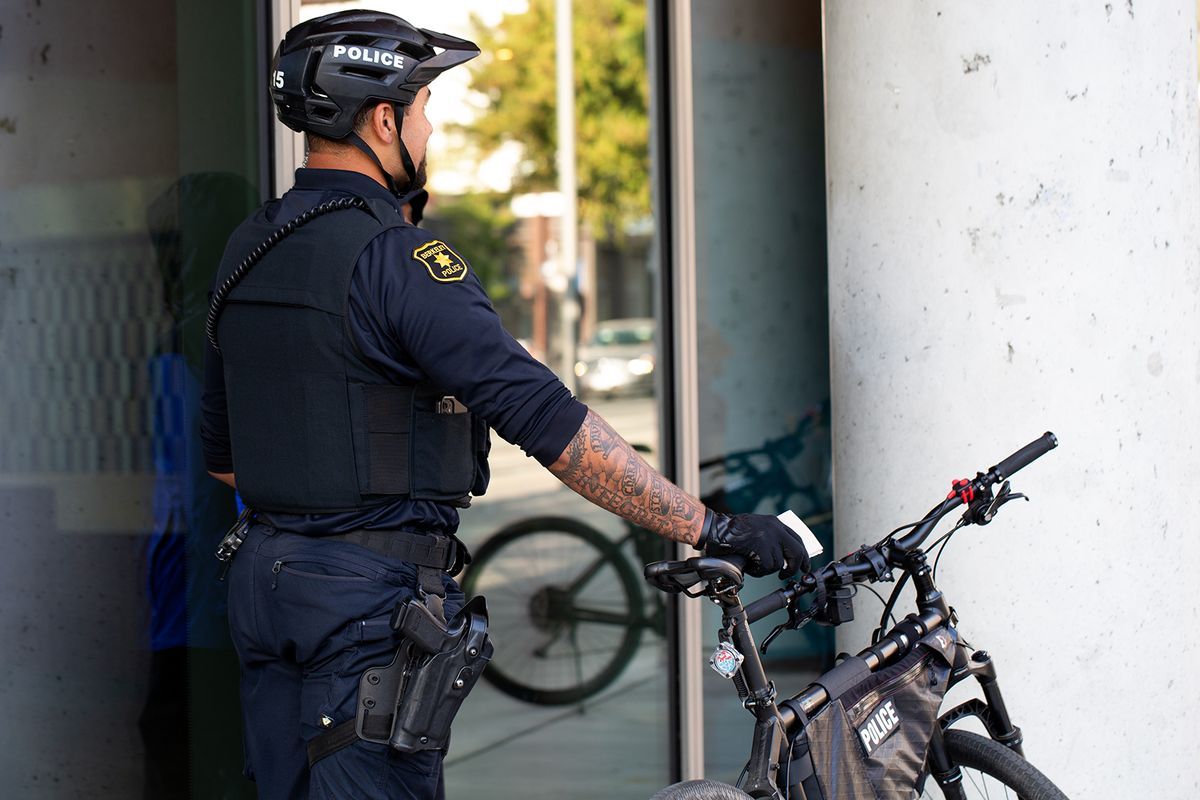 An independent investigation into allegations of widespread arrest quotas and unethical conduct by the Berkeley Police Department's bike unit found that no such practices existed, The Berkeley Scanner has learned.
Sgt. Darren Kacalek, who ran the bike unit and was the Berkeley police union president for nearly two years, remains on paid leave pending an investigation into whether his text messages to the unit violated city policies. (He is slated to return to work Sunday but will not be on the bike team, sources said.)
The Kacalek matter remains pending and the city cannot comment on it, but the larger analysis of the overall practices of BPD's bike unit found no evidence of the illegal conduct that was alleged last year, the city said Thursday.
"The investigation found that the department does not have a practice of racial bias," said city spokesman Matthai Chakko. "The investigation found that the department does not have any arrest quotas."
Investigators also found that the Berkeley Police Department follows state laws and the constitution in the enforcement of protective orders and that its policies prohibit discrimination or harassment of all protected classes.
The lengthy investigation followed explosive allegations last year by fired Berkeley cop Corey Shedoudy who said "unethical and illegal" practices were prevalent in the bike unit to which he had been assigned.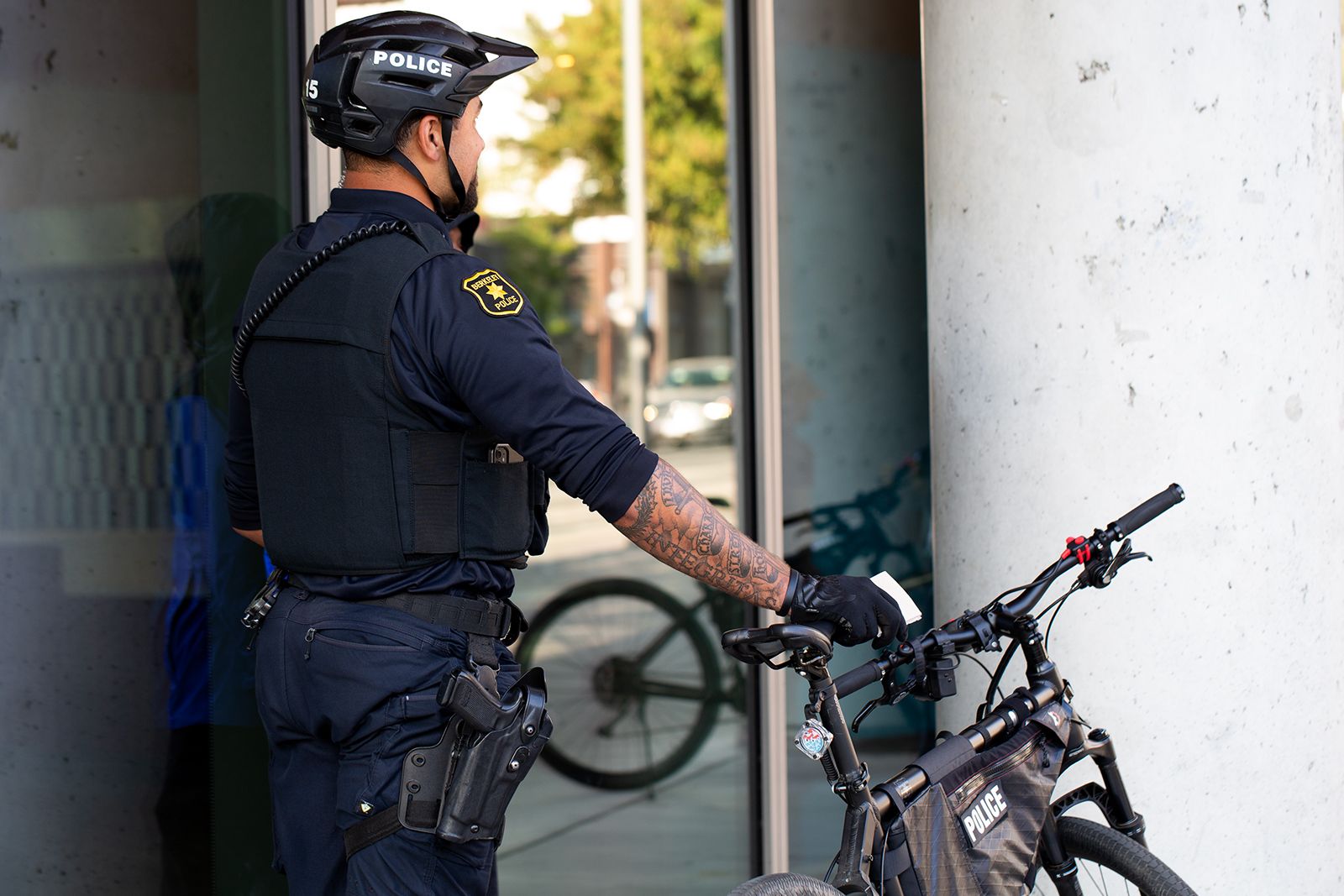 Shedoudy claimed the bike team had "arrest quotas of downtown unhoused" and used "questionable legal tactics" such as "stop and frisk, probation searches with no reasonable suspicion of a crime, and a very loose interpretation of stay-away orders from UC Berkeley."
Before Shedoudy made his allegations, which he emailed to city officials in November 2022, the city had fired him for faking a collision and lying about it while he was alone on bike patrol.
Shedoudy then attempted to position himself as a whistleblower, making allegations against his former unit and Kacalek — the supervisor who uncovered his misconduct — while he fought to get his job back.
His efforts on that front were ultimately unsuccessful and the city upheld his termination after an arbitration process.
Shedoudy has also filed a lawsuit against the driver he was found to have hit. That matter is set for trial in September, according to court records online.
(Corey Shedoudy has not responded to repeated attempts to contact him for comment.)
Summary of bike team investigation released this week
On Wednesday, law firm Swanson & McNamara turned over a summary of its investigation to the city attorney's office.
That summary was provided to the Berkeley City Council on Thursday, according to a memo to council members that was reviewed by The Berkeley Scanner.
According to the summary, Shedoudy "gave his phone to a third-party vendor for extraction of relevant communications, which included text communications among members" of the bike unit and its predecessor, the Downtown Task Force (DTF).
Swanson & McNamara wrote that the vendor had been able to confirm the authenticity of all but one of the messages Shedoudy had provided to council because it was no longer on his phone as of March 2023 when the phone was analyzed.
To investigate Shedoudy's allegations, Swanson & McNamara said it obtained arrest data for DTF and the bike unit from October 2019 through Nov. 20, 2020, when Shedoudy was part of the unit: "We received 481 reports of arrests by DTF and Bike Unit officers and reviewed a selection amounting to over 50% of the reports."
Investigators also interviewed Shedoudy and other BPD officers, and looked at internal "message board posts" related to the unit from Nov. 6, 2019, through March 24, 2020.
In its summary to the city attorney's office, Swanson & McNamara noted that personnel records of police officers are confidential unless there are findings of certain types of sustained misconduct.
"To maintain the confidentiality of personnel files, we prepared a confidential report summarizing our investigation and stating our factual findings," the firm wrote. "We provided that report to the City for further action on the allegations."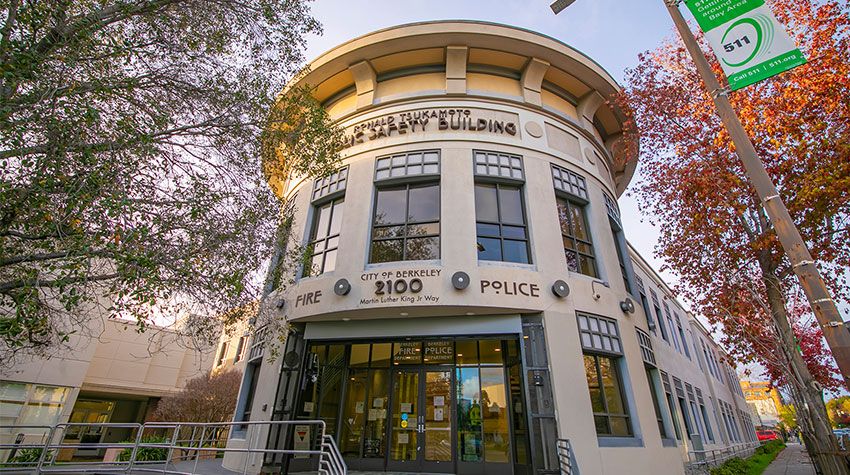 "A thorough, independent investigation"
Chakko, the city spokesman, said city leaders had taken last year's allegations seriously.
"These are serious allegations and they deserved to be investigated," he said. "A third-party firm was hired with extensive experience to be sure that this was investigated in an independent manner. That was our goal: to make sure that there was a thorough, independent investigation."
He continued: "Trust is earned. Every member of the city, including our police department, knows that trust with our community is our most valuable asset and we work every day to earn it."
After Shedoudy made his claims last year, city officials postponed a vote to make then-Interim Police Chief Jen Louis the permanent chief until the outside investigation could determine what role she might have played along the way.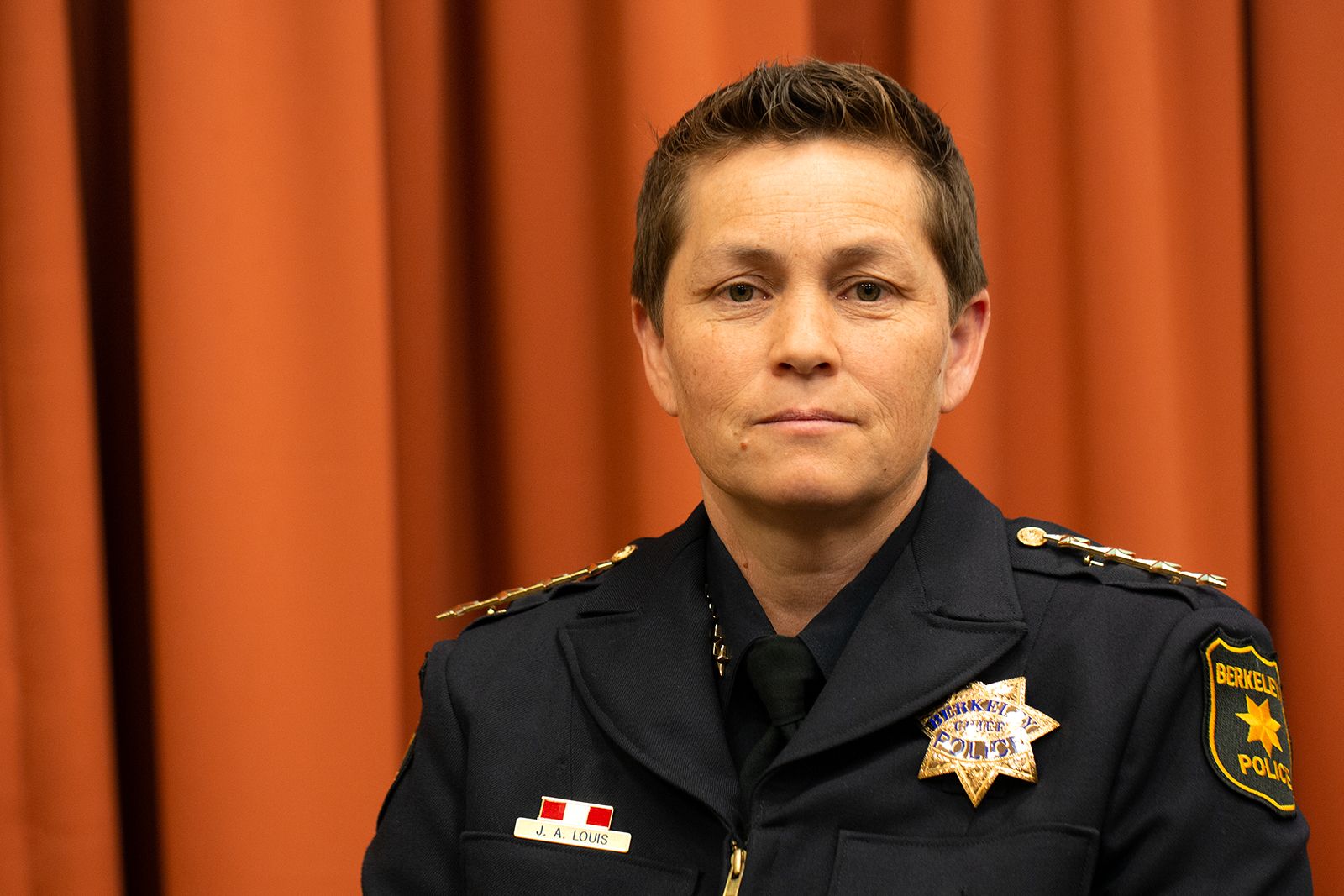 From the beginning, the city has said Louis was in charge of a different division when Shedoudy was on the bike team and had no authority over the unit.
The city also said she was unaware of his allegations until he emailed the City Council about them.
It was also Louis who ultimately decided to fire Shedoudy in 2021.
Council ultimately approved her appointment as Berkeley's permanent police chief in May.
On Thursday, Chief Louis said that BPD is "always open to improving."
"We've updated many policies over the past couple years. We will continue to see if there are policies we need to strengthen to ensure fair and equitable treatment for all," she said in a prepared statement. "This is an ongoing process. I remain committed to supporting a culture that reinforces these principles."
Open questions remain — with no clear answers in sight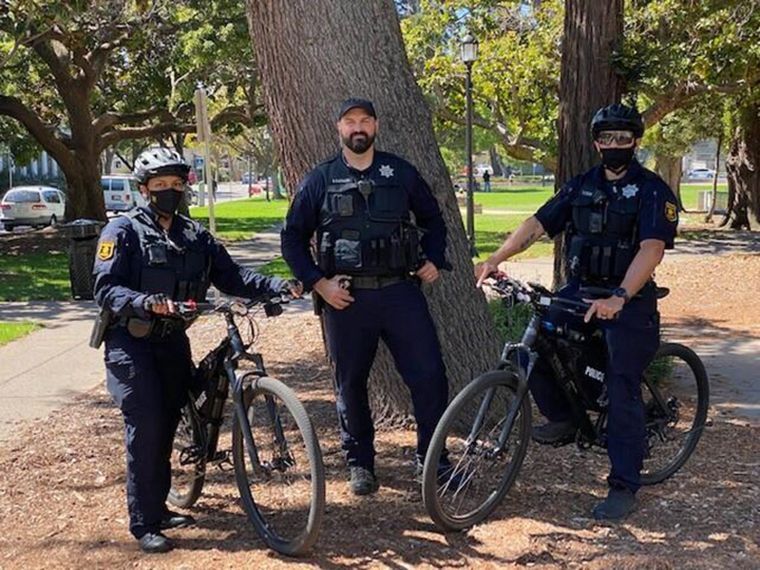 Even with Thursday's announcement, many people are likely to wonder what will happen to Sgt. Darren Kacalek.
But those answers are likely to be a long way off.
If the department ultimately upholds any misconduct findings against him, he will have a chance to fight the decision.
No information can be released about the matter until that process is complete.
And, if the misconduct findings are not sustained or do not fall into the releasable categories outlined in state police transparency laws, it's possible that nothing will be released at all.
In Shedoudy's case, the city fired him in August 2021 but no public records were available until April 2023 after the appeals process concluded nearly two years later.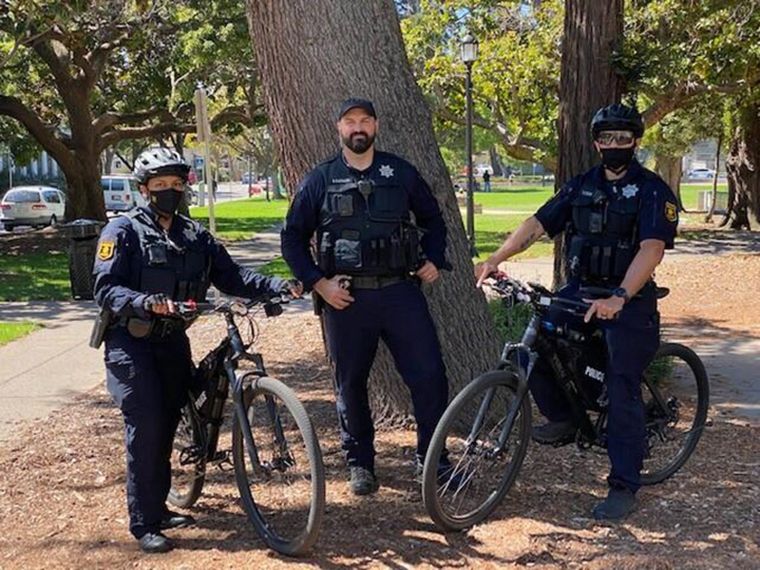 If there is a misconduct finding for Kacalek, it is likely to relate to racially charged text messages Shedoudy turned over.
In one text purporting to come from Kacalek, he asked: "Did you guys realize that all 5 people you arrested had something in common?"
In response to a guess from Shedoudy ("They had covid?"), Kacalek writes: "All of the same heritage."
In another text that appeared to be from Kacalek, he expressed frustration that a city media release had not, in his opinion, adequately described a man alleged to have attacked someone with a baseball bat.
"I guess he isn't black or no one could decipher his race and he isn't homeless or even unhoused, just no address," he wrote, adding #iwantthecoldhardtruth, according to the screenshot.
In another racially charged text, according to the screenshots from Shedoudy, Kacalek shared a Facebook post that appeared to have been uploaded by a Pennsylvania man; it was not clear who originally wrote the post.
In the post — set up like an item for sale — the author had written, "I'm selling my white privilege card. It's 48 years old and it hasn't done a damn thing for me. No welfare checks, No inheritance, No free college, No free food, No free housing, etc. I may even be willing to do an even trade for a race card. Those seem to be way more useful and more widely accepted."
Mayor: We must make sure this doesn't happen again
Just after publication, Berkeley Mayor Jesse Arreguín said that he had been advised by the city attorney's office that he could not comment on the findings of the investigation.
But he said, in response to The Scanner's reporting of the official city statement, that "to the extent that an investigation found that there was no systemic pattern or practice of discrimination on the part of officers — that's a good thing."
Arreguín also said that important work remains to be done, both by the Police Accountability Board's ongoing policy review and through additional collaborative efforts by police and city leaders, to make sure department policies reflect community standards and expectations.
He also noted that Swanson & McNamara had said, in its public memo, that investigators were able to verify the authenticity of most of the text messages released by Shedoudy — which reflected poorly on Kacalek.
"I personally thought that Sgt. Kacalek's behavior was unprofessional and doesn't meet the standards to which we should hold our city employees," Arreguín said. "I think this whole incident has really raised the importance of really looking at our policies and training and oversight practices to make sure that this doesn't happen in the future."
Arreguín said that elected officials, department heads and city staff including police officers must hold themselves to a high standard of professionalism: "We're in positions of public trust and we don't want to erode that trust — because it undermines our ability to keep our community safe."
💡
The Berkeley Scanner is 100% member-supported. That means no ads, no spam and no distractions. Help ensure timely, accurate public safety news for Berkeley by
signing up now
.