Crime
Berkeley aims to lease Super 8, remove last big encampment
The city hopes to move the residents of northwest Berkeley homeless encampments into "interim housing" at Super 8.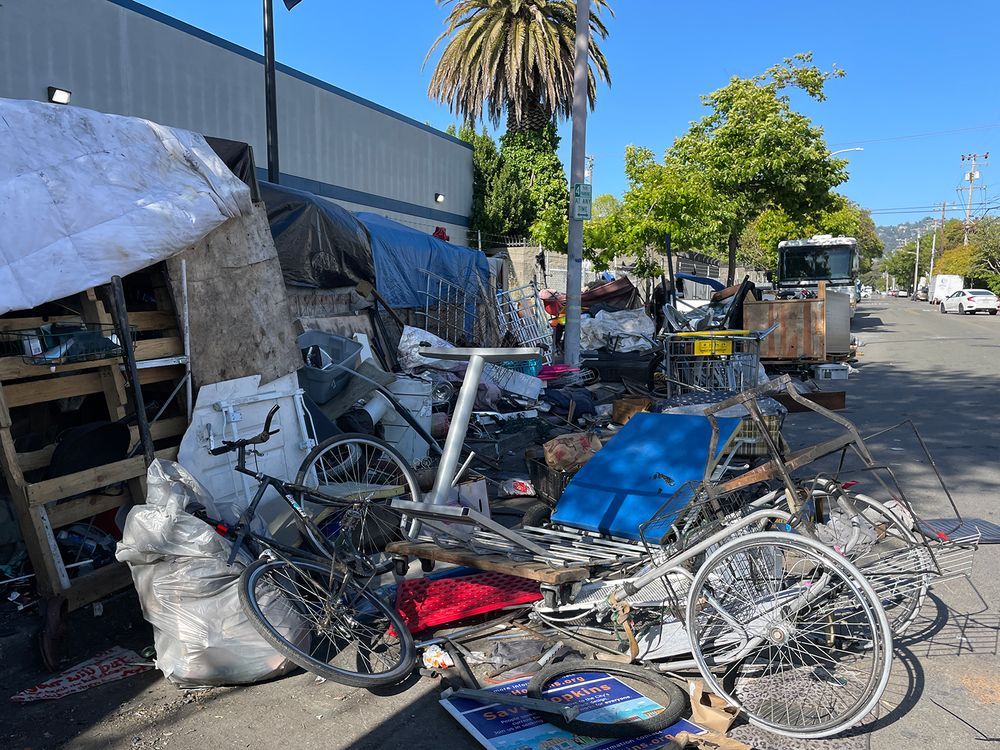 Citing "risks to community health, including heavy drug use, rodent harborage, and fire concerns" at the city's largest remaining homeless encampment, the Berkeley City Council is slated to vote Tuesday night on a new "interim housing" project at the Super 8 motel.
Community members in northwest Berkeley, including many business owners, pleaded with city officials in May to do something to address ongoing encampment-related issues, which included crime and safety concerns.
The city promised that a solution was in the works. And now, those changes seem poised to happen, assuming officials vote in favor of the project Tuesday night.
"The accumulation of debris and rodent harborage conditions in the area negatively affects both the residents and the surrounding businesses," the city wrote in Tuesday night's staff report. "Prioritizing the well-being of the people who call the area home necessitates that they be assisted indoors or into places of greater safety."
According to the city, there are approximately 40 residents living in northwest Berkeley homeless encampments, which have been concentrated around Harrison and Eighth streets for years.
The city has repeatedly deep-cleaned the area to address public health concerns, but the issues have persisted.
According to agenda materials for Tuesday night's meeting, the city hopes to work with service providers and unhoused community members to start moving people inside beginning in August.
The plan is to lease all 23 rooms at Super 8 at 1619 University Ave. (at California Street) for about $1 million a year, according to Tuesday night's urgency ordinance.
The city is hoping to use a $4.9 million grant from the state, in Encampment Resolution Funding, to help pay for the program for the first two years. After that, the city would use Measure P funding or potentially end the lease, according to the staff report.
The city says it has had some success in reducing overall homelessness in Berkeley, which fell by 5% from 2019 to 2022, but noted in Tuesday night's staff report that "unsheltered homelessness stayed roughly the same during this period, declining only 1%."
The city plans to work with Insight Housing (formerly Berkeley Food & Housing Project) to run the program and oversee services at Super 8.
Councilwoman Rashi Kesarwani, who represents the district where the encampments and Super 8 are both located, said she believes making more shelter options available is of critical importance for the city.
"I strongly support providing housing to formerly homeless individuals, whether that is at the Super 8 Motel or the future development at the North Berkeley BART station," she said Tuesday. "Our professed progressive values demand that we extend a welcoming hand, rather than lift the ladder up behind us."