Arrests
Fight at Berkeley homeless camp leads to head injury, arrest
When officers arrived at Eighth and Harrison, they found two axes on the ground and blood in the street. They arrested Andrew Cooley.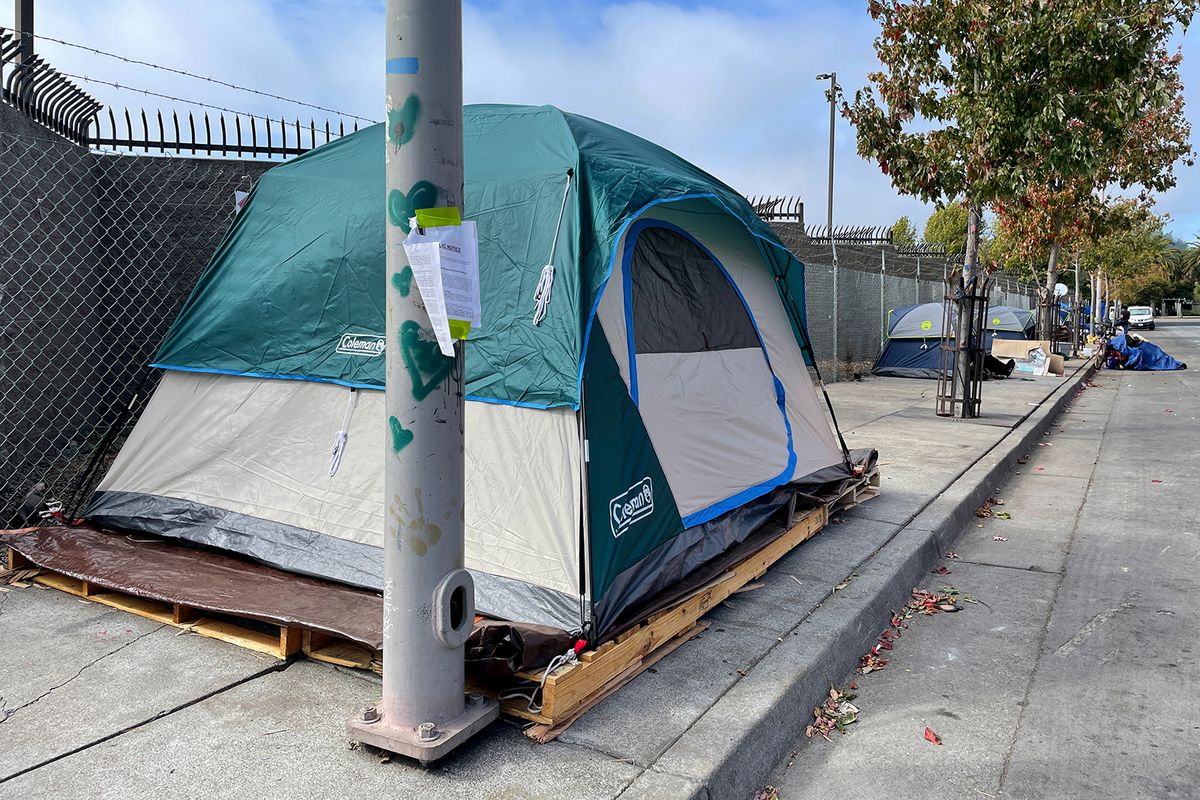 Berkeley police arrested a man at Eighth and Harrison streets on Friday afternoon after he struck someone in the head with a cast iron pan, authorities report.
Police said they did not know what had prompted the fight shortly before 2:20 p.m. Friday at the Berkeley homeless encampment.
The call initially came out over the police radio as an attack with an axe, BPD said. When officers arrived at Eighth and Harrison streets, they found two axes on the ground and a fair amount of blood in the street.
Officers located the victim inside a tent, still bleeding from a head wound. He declined ambulance transport and the Berkeley Fire Department treated him at the scene by bandaging his head.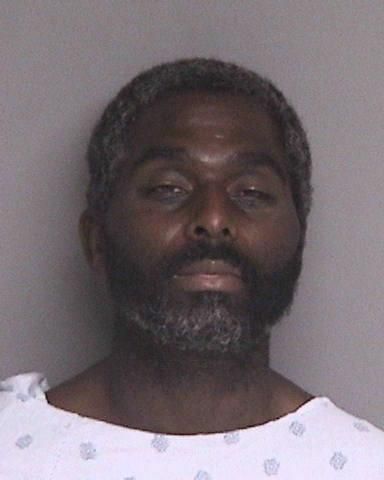 Andrew Cooley. Berkeley Police
BPD arrested 40-year-old Andrew Cooley (no address) on suspicion of felony assault with a deadly weapon.
(TBS added Cooley's name to this article when it became available after publication on Oct. 24.)
Cooley remains in custody at Santa Rita Jail with a bail of $30,000. He is scheduled for arraignment Tuesday.
Earlier this week, police arrested two people in the same area when a woman threatened someone with an axe, BPD said.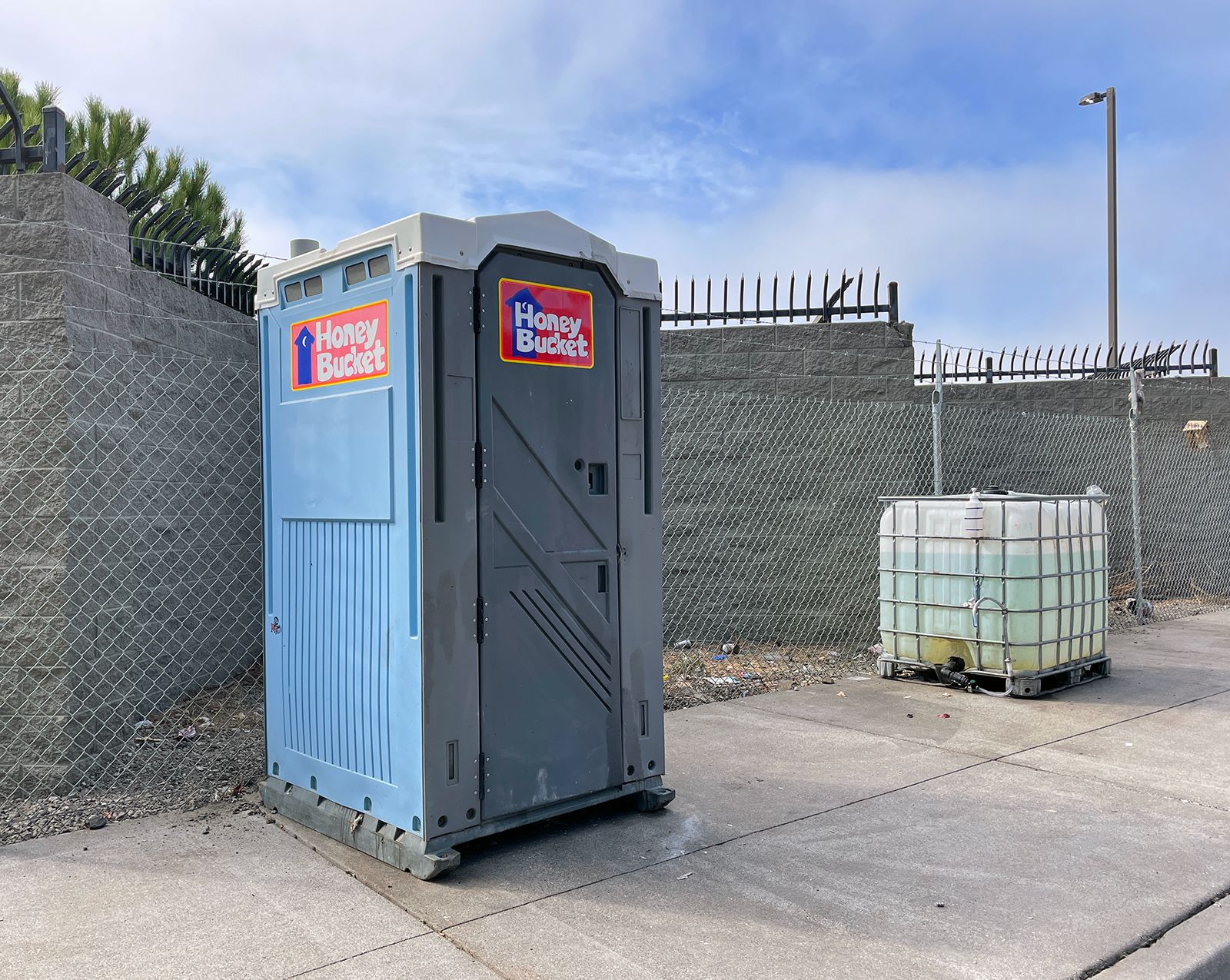 Rat infestation, 'imminent health hazard' prompt cleanup
Dozens of individuals are currently living on and near Harrison Street in northwest Berkeley, with a particular concentration between Sixth and 10th streets, in RVs as well as in tents on the sidewalk.
In early October, city staff declared an "imminent health hazard" in the area, including on Eighth Street between Gilman Street and Codornices Creek, and required residents to tidy up their belongings or risk seizure.
"This encampment poses an imminent threat for all residents," a Sept. 30 notice from the city read, "and the City Manager has ordered immediate abatement of the nuisance, including destruction of any property constituting such a nuisance if the nuisance cannot be abated otherwise."
The notice was posted on poles in the area as a public advisory.
The resulting city cleanup, which took place during the first week of October, had been prompted by a site visit in mid-September that "revealed significant health and safety hazards due to the presence of excessive amounts of accumulated garbage, open food sources, unmitigated rodent, pet, and human waste, numerous loose syringes and various personal property items which have expanded onto the City's rights-of-way," the advisory read.
Staff noted that these conditions "are conducive to the proliferation of rats, which increases the potential for disease transmission from rats to the residents in this area and the surrounding community. The presence of numerous rat burrows within and adjacent to the encampment is evidence of a thriving rat population."
The Berkeley Scanner visited the area Oct. 6 to take a closer look and to speak to residents about the city's cleanup work.
One man, speaking from the doorway of a tent on Eighth Street while he ate his lunch, said he understood the city's position and to some extent appreciated the cleanup.
But he also said he had packed his property into a box to get it out of the way during the cleanup while he went to get some food. When he came back, he said, his box was gone.
Other encampment residents denied the city's claims about a rat infestation and said staff had taken their property without proper consideration or notice.
Several of them also said the city had taken their larger tents and replaced them with new tents that had a smaller footprint.
The Berkeley Scanner will continue to monitor the situation.