Courts
Victim families slam Pamela Price: 'They didn't fight for us'
"There are so many families like us," said Teresita Mendoza. "If we all come together, we can do something."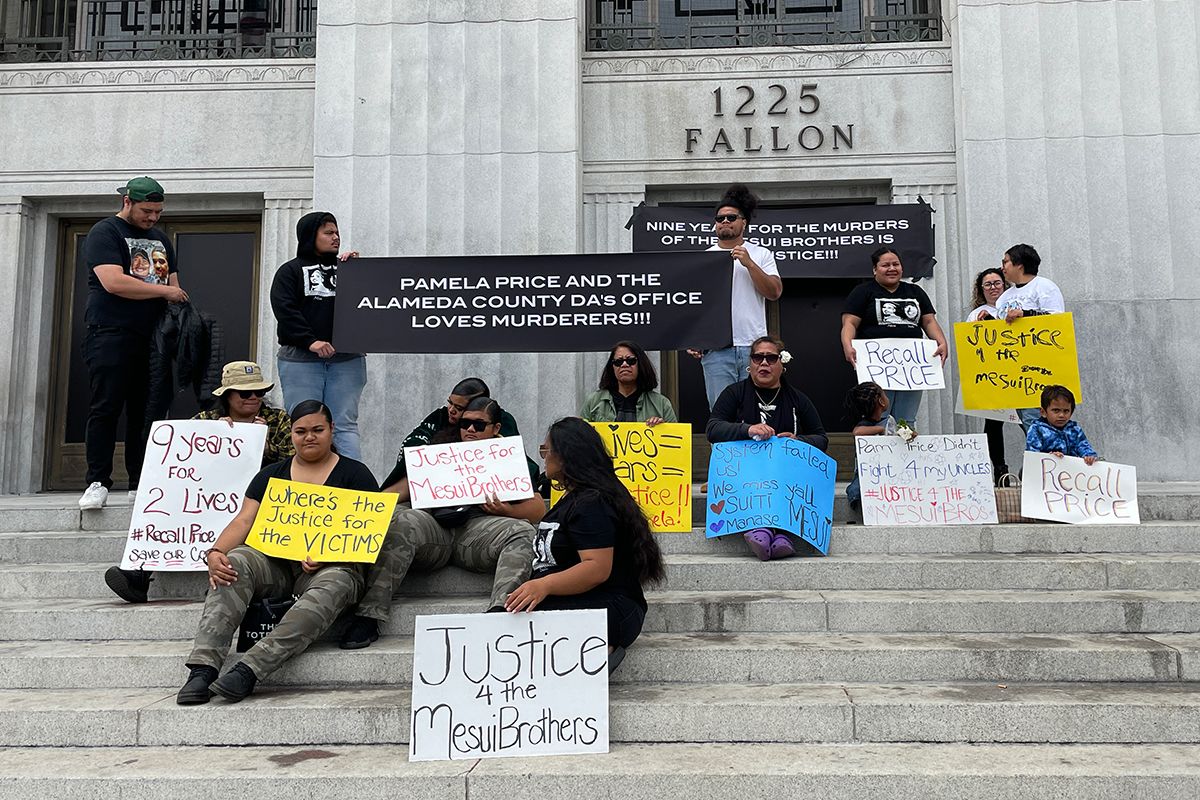 The families of Alameda County homicide victims have been speaking out in recent months about DA Pamela Price and her approach to their cases, from dismissing their concerns and dropping criminal charges to negotiating what some see as overly lenient plea deals.
Each week seems to bring new headlines from families who are frustrated by what they say is a justice system out of balance, leaving them without a voice.
On Saturday, two of those families met for a small protest on the steps of Oakland's main courthouse, holding signs to express their anger and raise awareness about their concerns.
Their signs called for justice for their loved ones and for the recall of Pamela Price, who was elected in November by 53% of the vote on a promise to disrupt the status quo and address racial disparities in the criminal justice system.
The families who protested Saturday only recently met, but both have had to grapple with a nearly unimaginable blow despite entirely separate circumstances: They each lost a pair of young brothers to gun violence in recent years.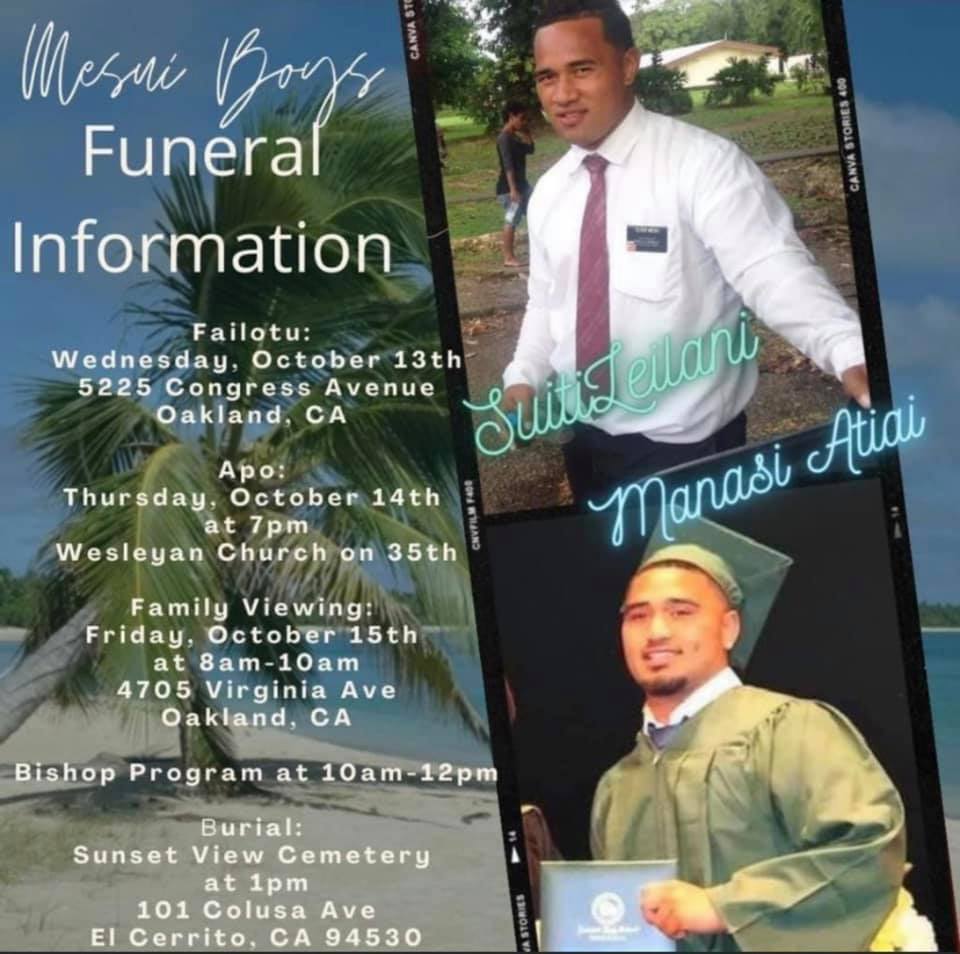 Manase and Suiti Mesui, ages 20 and 24, were killed outside their High Street home in Oakland on Sept. 26, 2021.
Manase was the family comedian, while Suiti, a soft-spoken "gentle giant," had recently come home from a religious mission and was planning to get married.
One year later, almost to the day, Angel and Jazy Sotelo Garcia were killed at a birthday party for a friend in North Oakland. Angel was just 15 years old when he was killed. Jazy had just turned 17.
The boys attended Berkeley High School and were avid East Bay soccer players with the Tecos Club and the Richmond Rayados.
Mesui family: 9-year sentence is a "slap in the face"
The Mesui family first spoke out in May to oppose a plea deal for the defendant in their case, as reported by KTVU.
The family says Manase and Suiti were sleeping when a man showed up with a gun and confronted them. He shot both brothers amid a physical altercation that subsequently took place in the street.
In a recent statement, the public defender's office said the brothers had a shotgun and that their client, Sam Veimau, would have died if he hadn't killed them.
Veimau says he responded to help a woman who lived with the Mesuis after she called for his aid in relation to a domestic dispute.
The Mesuis say the woman denied any domestic violence and remained close to the family after the shootings, attending funeral services for the brothers with them.
Last month, the Alameda County district attorney's office dropped murder charges, which could have led to life sentences, in the case.
Veimau was convicted of two counts of voluntary manslaughter and a nine-year prison sentence, the result of the plea deal.
During a hearing in April, prosecutor Natasha Jontulovich told the judge the deal was an "appropriate resolution based on the facts as we know them."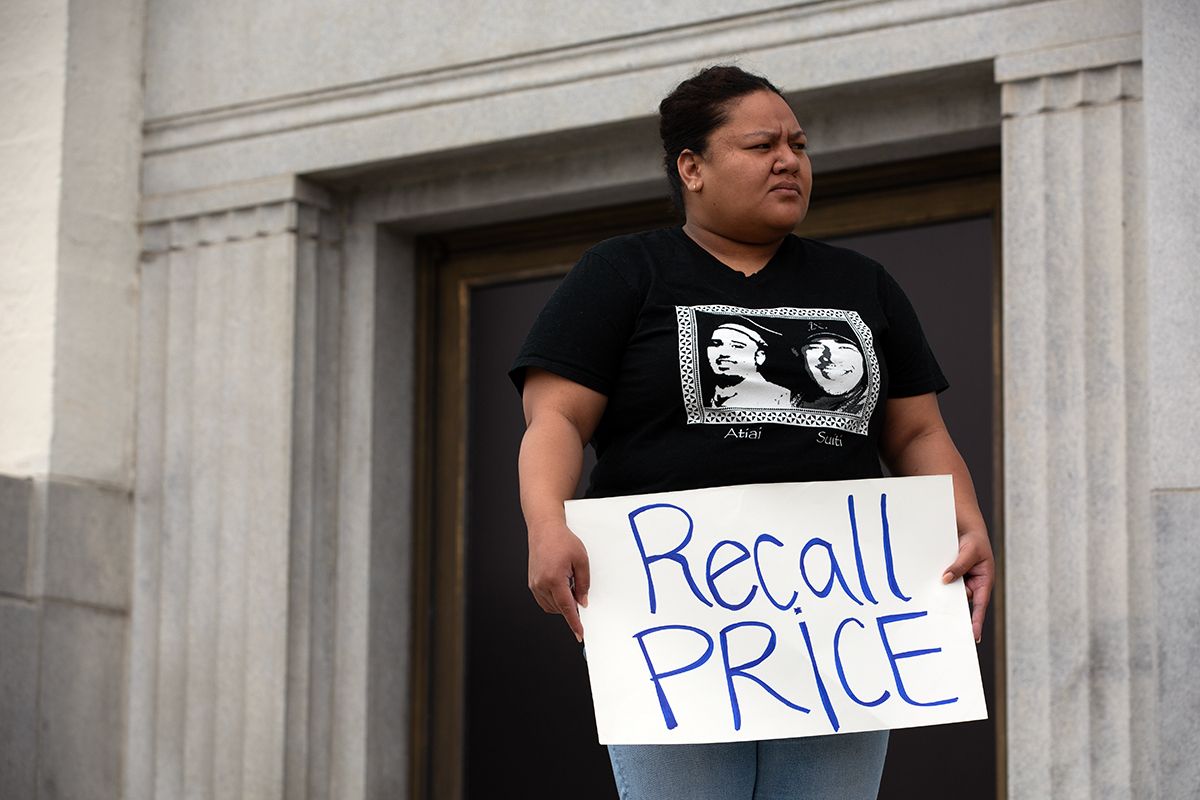 On Saturday, cousin Angela Nisa, who used to babysit for Manase and Suiti, said the plea deal did not feel like justice.
"It definitely felt like they didn't fight for us," she said. "Nine years for two lives is a slap in the face."
About a dozen members of the Mesui family took part in Saturday's event. They said more relatives would have been there but that, after the killings, some had moved back to Tonga, where they hadn't lived for 30 years, driven by fear and devastation. Others were still grappling with the loss.
"Our family has been torn by this," 36-year-old Nisa said. "It really put us in a difficult place."
The brothers were raised in a household of seven siblings as part of a close-knit extended family, including many cousins, who grew up together in Oakland "practically under the same roof."
On Saturday, family members said they believe a jury would have come back with a murder conviction had the case gone to trial.
Cousin Nakisha Mesui, 36, said the family had been shocked to learn about the plea deal just two weeks before the trial was set to begin.
"It feels like we're reliving their deaths again," she said. "It doesn't make sense to us."
The family said it would now support the effort to recall Pamela Price, which is expected to launch in earnest in the coming weeks.
"She is not doing right by our community," said Fita Mesui, 29, another cousin.
"In our tradition, we believe in forgiveness. But we also believe in justice," Nakisha said.
Nakisha's mother, Venus Mesui, said she thought Pamela Price should have pushed for a stiffer sentence for her nephews' killer.
"I'm all for social justice. I'm all for it," she said. "But the way she goes about doing that makes it challenging for the families. And the public."
"We need to do something before it's too late"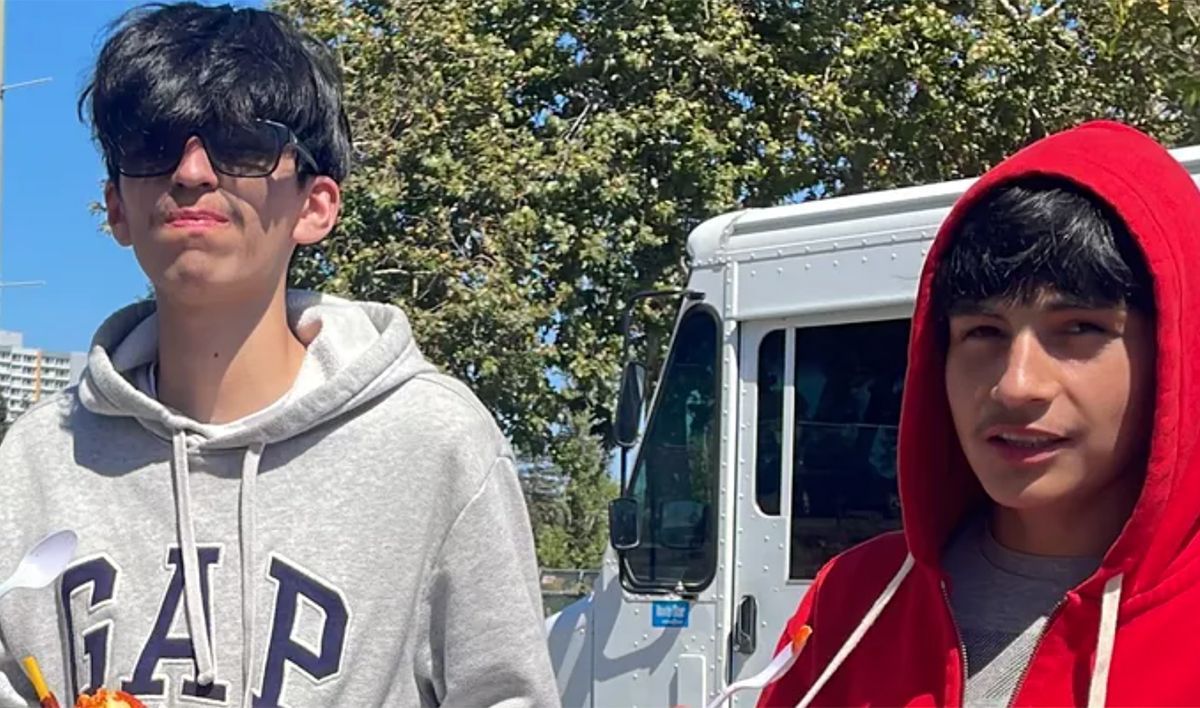 Joining the Mesui family Saturday were several relatives of Angel and Jazy Sotelo Garcia, including Erika Galavis, the boys' aunt, and cousin Teresita Mendoza.
They said the system felt "a little broken" since Price took over, and that they are worried about their case given the DA's approach so far.
"Every time we see news of criminals getting away with crime and not being held accountable, we feel so vulnerable," said Galavis, 34. "Our future and our fate is in the hands of someone who's not really caring for the victims."
As part of her campaign platform, Alameda County District Attorney Pamela Price said she is committed to "stop over-criminalizing our youth," which includes establishing "age-appropriate programs to address criminal violations by youths between 18 and 25" and not charging or incarcerating people under 18 as adults.
According to witness accounts, three people opened fire at the North Oakland birthday party last fall, killing Angel and Jazy and wounding two other high schoolers. The brothers were not targeted, authorities say.
Two of the people alleged to have been shooters were never charged in the case.
One of them, 18-year-old Sergio Morales-Jacquez, was recently convicted as a juvenile in a different murder case after Price reportedly refused to seek the transfer of the case from juvenile to adult court.
In recent days, the parents of that victim told KPIX they were upset about how the case was resolved.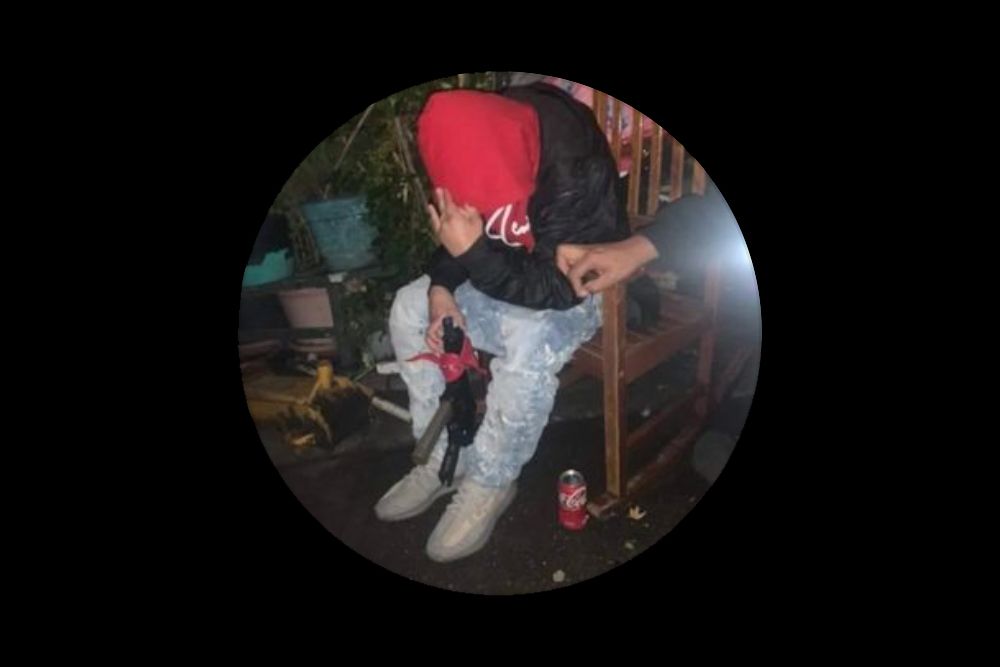 Meanwhile, the third alleged shooter is facing murder charges for the birthday party killing, but progress has been slow.
That young man was 17 at the time of the homicides — six weeks shy of 18 — and the case is currently in juvenile court. (As a result, The Berkeley Scanner is not publishing his name at this time.)
In April, veteran Alameda County prosecutor Matt Golde, who had supervised the juvenile unit for years, filed a notice of intent to transfer the case to adult court.
Not long afterward, Price abruptly transferred Golde from the juvenile unit to a different assignment in another courthouse. There have been no major updates announced about the case in the months since.
Some office insiders say Price plans to stop transferring juvenile cases to adult court altogether. For now, that remains an open question.
Given what's already happened, Galavis said the chance of getting justice for Angel and Jazy feels "very slim."
"As long as Pamela Price continues to be the DA, that feeling's always gonna be there," said Galavis.
Galavis and Mendoza said they plan to join the recall effort and will rally support throughout the community as plans firm up.
"We need to do something before it's too late," Galavis said.
Mendoza, 27, chimed in: "There are so many families like us. If we all come together, we can do something."
"Smart criminal justice reform"
Saturday's protest was a quiet affair, interrupted only by the sound of skateboarders riding on the broad landing of the courthouse steps.
The morning started gray, like so many summer mornings in the Bay Area. By early afternoon, the sun was out and the sky was blue.
It was a time for family members to sit together and talk about how they might keep their loved ones' stories alive. Members of the public did not attend the event.
At one point Saturday afternoon, however, a driver pulled up and parked at the base of the courthouse stairs, then went up to introduce herself to the Mesuis.
Patrice W., an Oakland resident of more than 60 years, told them Alameda County needed to do whatever it took to remove Price. She said she wanted to be a part of that effort.
Patrice said she had just been driving past the René C. Davidson Courthouse when she saw the protesters with their Pamela Price recall signs. She circled the block and pulled over so she could find out who they were.
She said it felt to her like Price wanted to hold the hands of defendants as they made their way through the criminal justice system.
"I just think it's ridiculous. And I think the worst part of it is she hides behind her color," said Patrice, who, like Price, is African American.
Patrice said violent crime is going up in Oakland and that she does not believe the majority of African Americans in Alameda County support Price's platform.
"They don't," she said, forcefully.
"Yeah, we need some criminal justice reform," she said. "But we need smart criminal justice reform."
Pamela Price allies say she has a mandate for change
In late April, Pamela Price supporters held their own rally on the courthouse steps to show their support for her.
"They chanted 'Pamela' as she took the microphone," KPIX reported. "Price opened her speech singing 'Ain't Gonna Let Nobody Turn Me Around,' a Civil Rights movement anthem, and drew comparisons between that struggle for justice and equality with her office's current fight."
In her remarks to the crowd, Price addressed the significance of being Alameda County's first Black district attorney.
"Black and Brown people are the most impacted by this system and yet we are the least respected," she said. "And I hope that we are learning that those who are closest to the problem have the best solution to the problem."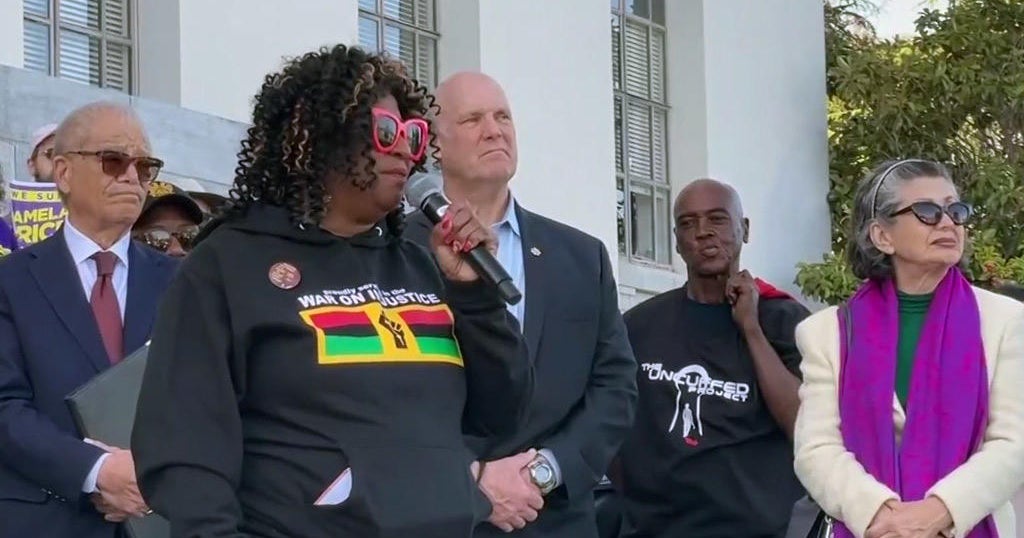 The Oakland Post said hundreds of people attended the rally.
Defenders called Price a "minister of justice" and said she had a "mandate to carry out the reforms she has been talking about," the Post wrote.
At the event, supporters credited Price with being more restrained than prior DAs in charging decisions, particularly in relation to youth and people of color, as reported by ABC7.
Price told supporters she had been elected to change the system and promised to do that in time.
She described a new pilot diversion program she'd launched to stop young people, ages 18-25, from getting a felony for a first-time gun offense. Instead, the program connects them with a mentor, she said.
Other accomplishments she touted included a new approach to charging and sentencing, aimed at shorter prison terms, and new programs focused on restorative justice.
The Berkeley Scanner was unable to attend the event, but multiple media outlets reported that Price declined to speak to them.
"The media has not served us well, there was no coverage of our movement, they were too busy tearing down my friend Chesa," she told the crowd, according to KPIX.
Carol Jones, the mother of Patrick Scott Jr., who was fatally shot at a bus stop on the Oakland-Berkeley border in 2018, spoke in support of Pamela Price at the April rally, KPIX reported.
(This reporter previously covered her son's case in detail while at Berkeleyside.)
Jones said, under the prior administration, she had struggled to get a response from the DA's office despite years of trying.
The case still has not been charged. But she was finally able to make a connection.
"First time ever in five years, that I've spoken to someone that is concerned about what exactly is going on and trying to find the person that murdered my son and hold them accountable," Jones told KPIX. "I respect her for that."
Other families haven't felt so lucky
Unlike Jones, many other families of homicide victims in Alameda County say they have had a different experience of DA Price.
Some say Price has bullied them during meetings or focused solely on the harms and challenges experienced by defendants.
Others, like the mothers of the victims in the Delonzo Logwood case, have cut off communication with the DA's office due to their disappointment over how their case was handled.
The family of Isaiah Castillo, a 22-year-old who was fatally shot last year in Fremont, has created a website about his case to keep it in the spotlight and make it easier to lobby Price for action. It remains uncharged despite at least five attempts by the Fremont Police Department, according to Castillo's mother.
The family of Jasper Wu, a toddler struck and killed by a stray bullet on the freeway in Oakland, hired its own attorney when it became concerned about Price's plans. She recently reduced charges in the case, which will result in a shorter sentence in the case of conviction.
Since Price was elected, more than 30 prosecutors have left the Alameda County DA's office out of about 135 attorneys who worked there as of last year. A number of them have resigned citing concerns about how Price treats victims and their families.
"It just all went by the wayside"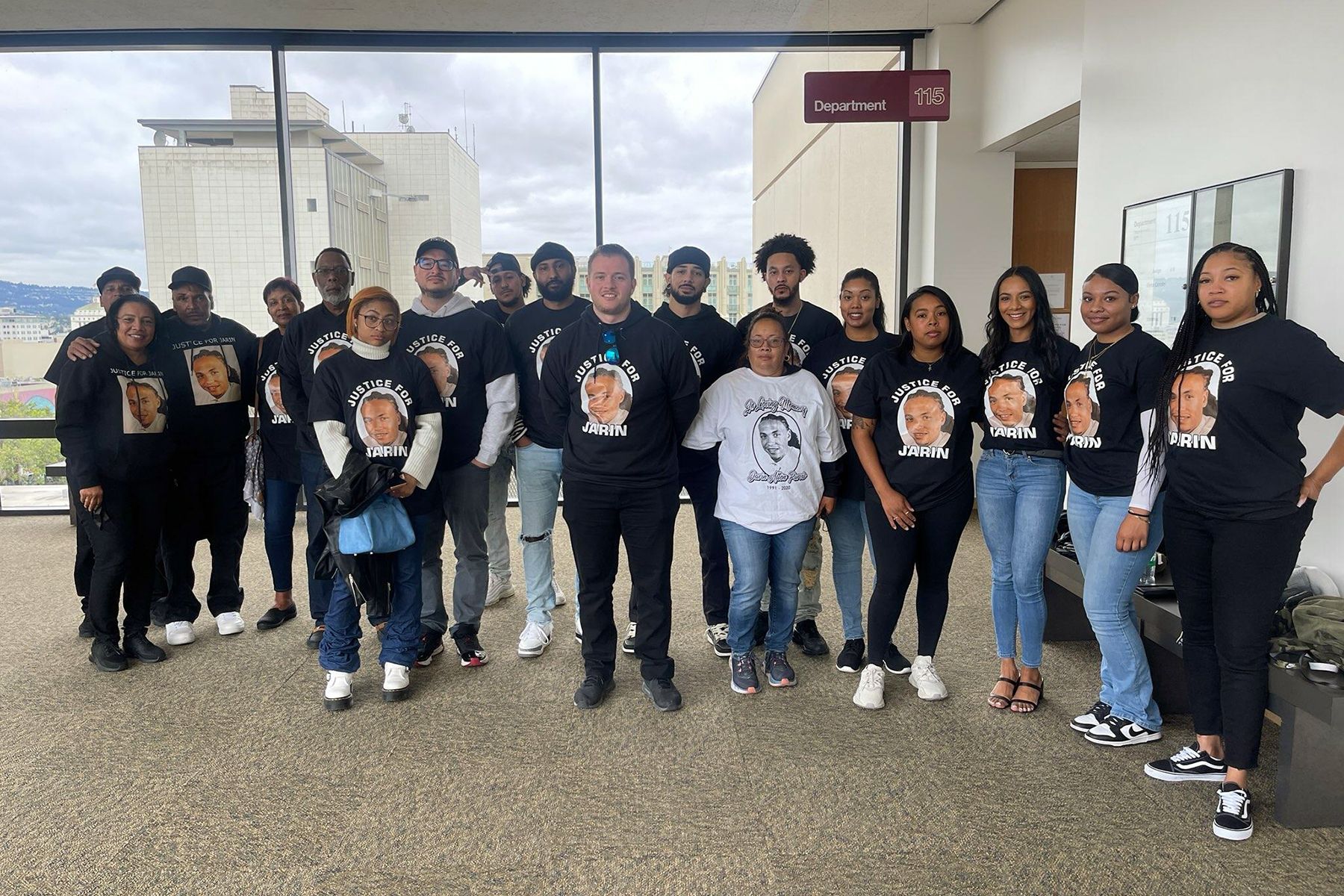 On Friday, Patricia Harris and James Purvis, along with 20 or so friends and family members, filled an Alameda County courtroom to watch their son's killer be released from custody.
Their son Jarin was 28 years old when a friend shot him in the face in Castro Valley in April 2020.
The case originally was charged, in November 2020, as a special circumstances murder case, which could have seen the killer sent to prison for 50 years to life.
But, in a recent statement, the DA's office announced it would refile the case as involuntary manslaughter, with a maximum sentence of less than five years.
In the statement, the DA's office said Jarin and the gun owner "were playing with the gun and laughing when the gun accidentally fired."
As a result of the amended complaint, the shooter was released from jail Friday with a sentencing hearing set for August.
The details of what happened on the day Jarin was killed have been disputed: He allegedly told his friend repeatedly not to point a gun in his face, Bay City News reported this week.
Jarin's parents spoke to Bay City News about their concerns about the case, including the reduced charges.
On Saturday, Jarin's mother told The Berkeley Scanner that, prior to Price taking office, no one at the DA's office had ever suggested there were any problems with the case as originally charged.
"There were such great people there prior to her election. The majority of them are no longer there," she said. "It just all went by the wayside."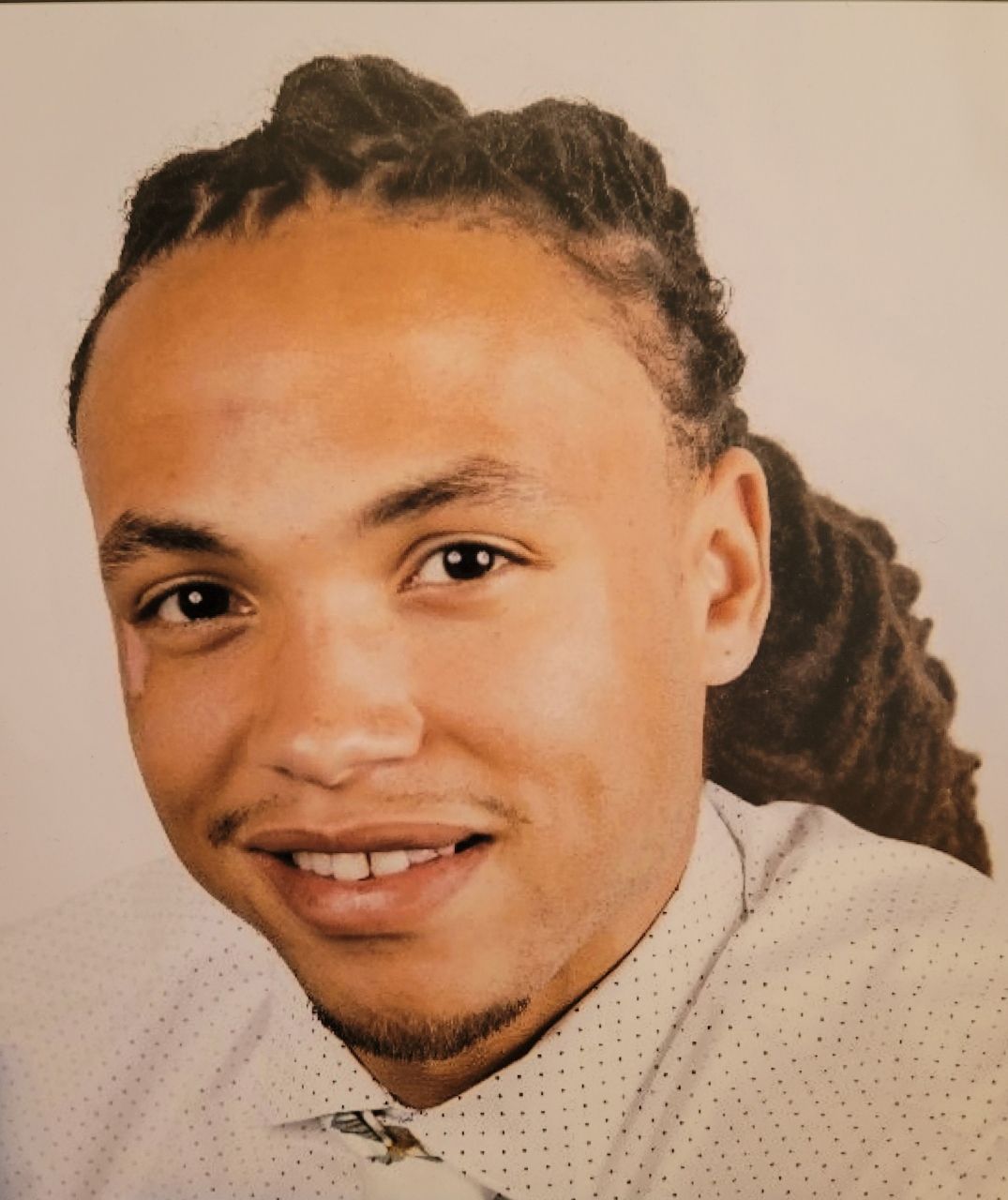 Patricia Harris said Price had refused to meet with her and her husband, despite repeated requests, citing a need to focus on staffing and the office budget. Other staff have appeared in her stead.
"I feel like she hides behind her people," Harris said. "It feels like she doesn't even care."
Harris said she and her husband want to sit down with Price so they can hear directly from her why the charges in Jarin's case were reduced.
"She's more concerned about the people who are in prison — getting them out and not sending them there — than actually with the victims," Harris said.
💡
The Berkeley Scanner is 100% member-supported. That means no ads, no spam and no distractions. Get timely, accurate public safety news by
signing up now
.