Crime
Berkeley residents see garages smashed in the Claremont area
BPD says there are two known suspect vehicles: a white Kia and a dark-colored SUV. The damage caused ranged from minor to major.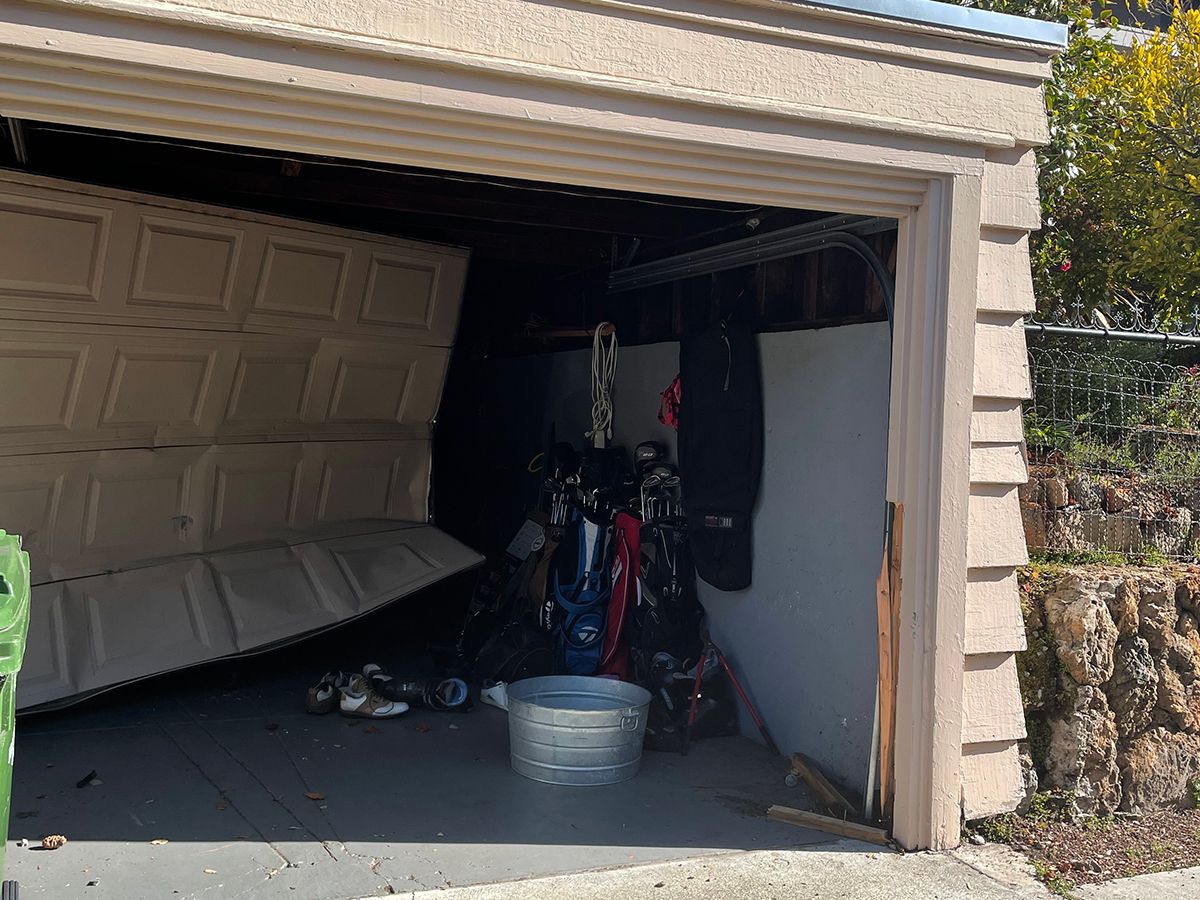 A dozen Berkeley homes in the Claremont neighborhood had their garages rammed last week in a series of burglaries and vandalisms that caused varying degrees of damage, authorities report.
The incidents took place between Wednesday and Saturday in the area of The Uplands and Hillcrest Road, the Berkeley Police Department said in response to a Berkeley Scanner inquiry.
The Scanner sought information from police last week on Thursday morning about the initial spate of crimes but no details were available at that time because reports had not come in, police said.
A community member had informed The Scanner that morning about five houses that had their garages rammed the prior night.  
Today, the department confirmed that it is investigating a series of burglaries and vandalisms in the Claremont that took place last week.
Officer Jessica Perry, BPD spokeswoman, said about 12 homes were "targeted by unknown suspects who used a vehicle to smash their garage doors. The damage caused by these incidents ranged from minor to major. Police were only informed of these incidents after the fact as some were unreported and others attempted to file the reports online."
The residents of two properties told police that their garages had been rummaged through, including one where property was stolen, Perry said.
BPD says there are two known suspect vehicles: a white Kia and a dark-colored SUV.
"We have no license plates or suspect information at this time," Perry said.
Investigators did not know whether those vehicles had been reported stolen but noted Wednesday morning that Kia and Hyundai vehicles have become a common target for car thieves, making up 40% of the city's vehicle thefts this year.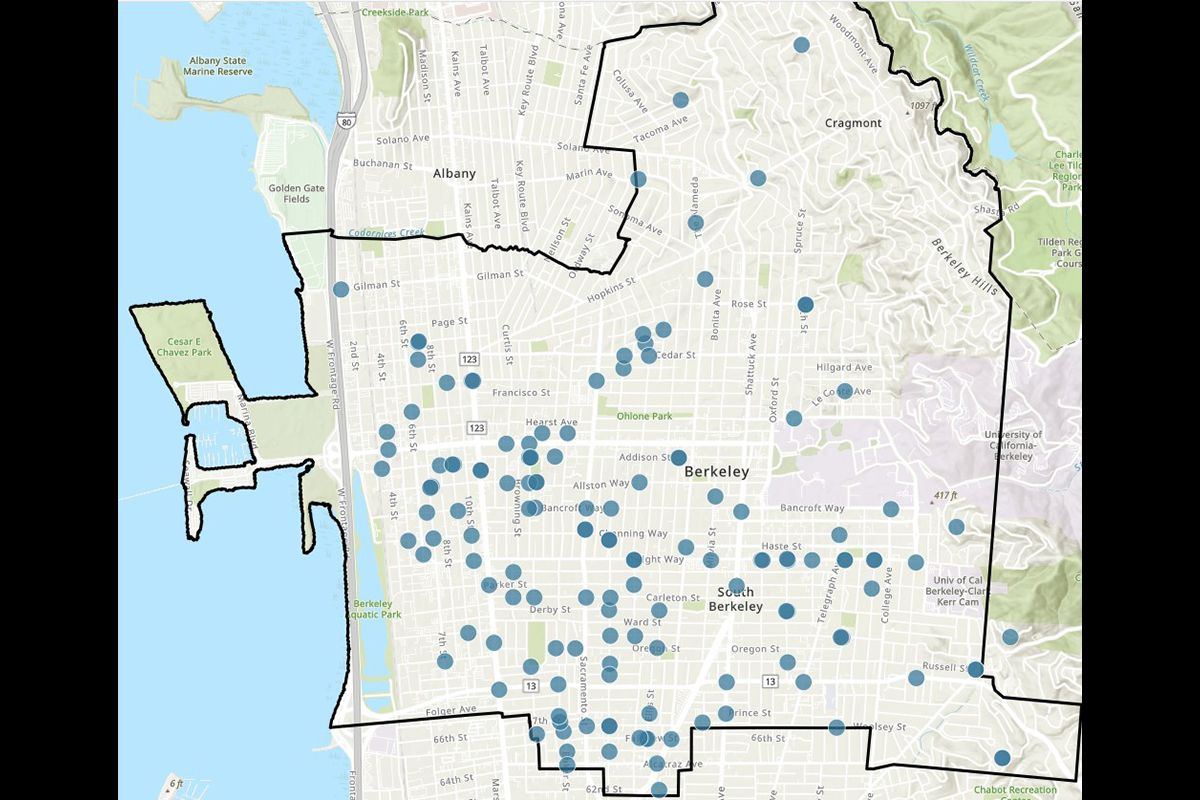 Once BPD received some of the online reports last week, Perry said, "officers walked the neighborhood, going door to door and trying to contact all of the victims."
Police also reviewed surveillance videos and found footage of some of the incidents. One took place shortly before 9 p.m. last week and another took place around 12:30 a.m.
Some victims told police they "heard a loud noise" between 10-10:30 p.m. on the night before they found damage to their garage doors.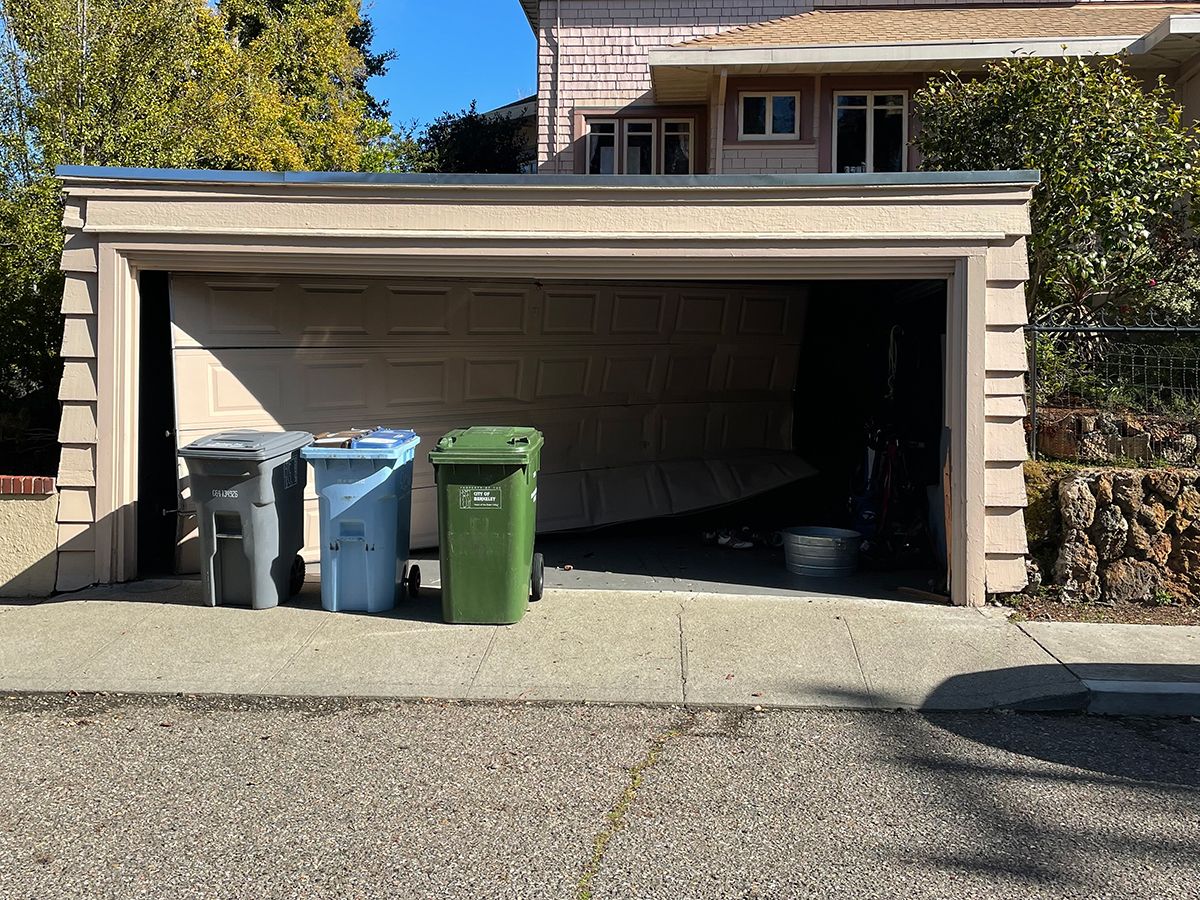 Police ask anyone with information about any of these incidents or related ones to call the Berkeley Police Department.
These types of incidents cannot be reported online, she said, and should be directed to the non-emergency line at 510-981-5900.
"These are ongoing investigations and we do not have any further suspect information," Perry said in the prepared statement Wednesday morning.
Police ask anyone with surveillance footage related to these incidents to call the Property Crimes unit at 510-981-5737.
💡
The Berkeley Scanner is 100% member-supported. That means no ads, no spam and no distractions. Help ensure timely, accurate public safety news for Berkeley by
signing up now
.