Crime
Man, 62, hurt in Berkeley Hills armed robbery by youth
Police said the man was knocked to the ground and hit his head, causing significant bleeding. He was taken to the hospital.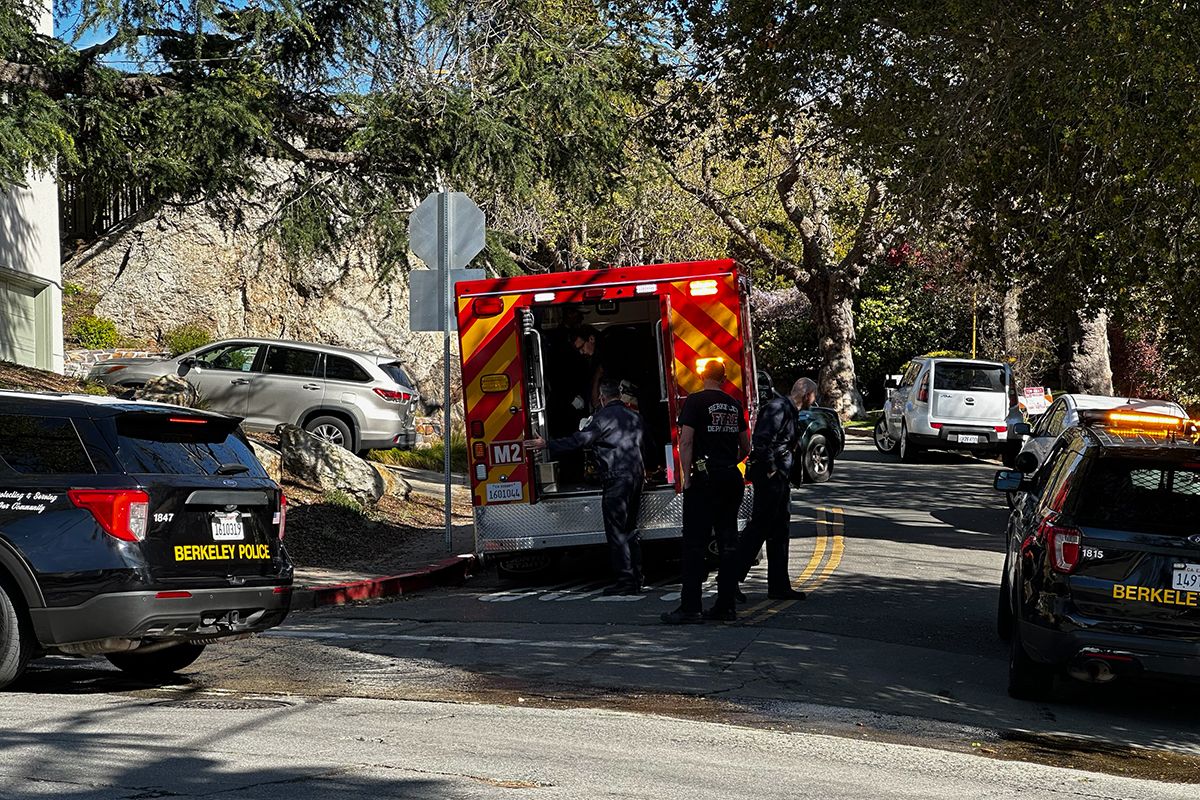 Young people with a gun robbed a 62-year-old man in the Berkeley Hills on Monday afternoon leading to a police chase onto the freeway, authorities report.
The robbery happened just before 4:20 p.m. in the 2200 block of Marin Avenue near Oxford Street.
Details were limited due to the preliminary stage of the investigation.
Police said the man was knocked to the ground and hit his head, causing significant bleeding. He was taken to the hospital for a medical evaluation.
There were at least two culprits involved in the robbery and both appeared to be 12-15 years old, according to initial reports from the Berkeley Police Department.
At least one of them had a pistol, authorities said, and a third person drove the getaway car.
The crew fled the scene in a vehicle described as a silver two-door Infinity, which police spotted at Martin Luther King Jr. Way and Channing Way, BPD said.
Police were able to chase the vehicle, which fled onto eastbound I-580, due to the violent nature of the crime, authorities said.
But the motorist's "erratic driving" ultimately allowed the group to escape, Berkeley police said.
Shortly after publication, a local resident told The Berkeley Scanner that he had heard screams outside his home Monday and looked out his window.
He saw someone run down the street and get into a car, which drove away.
"I didn't think too much of it," he said.
Minutes later, someone rang his doorbell: It was a neighbor who was bleeding from the head and asking for help.
He had been out exercising when he was attacked.
The resident called 911 and tried to stop his neighbor's bleeding until first responders arrived. But the bleeding wouldn't stop.
The resident's wife said it's common for people, including many seniors, to walk outside and exercise in the neighborhood. She said she was concerned about recent crime reports in the area.
"It's kind of scary," she said. "It can happen to anyone."
Robbers also hit Marin Avenue just days ago, on Friday morning, and targeted an older woman standing alone outside.
The 82-year-old woman was waiting for a friend to pick her up on Marin just downhill from The Circle when she was robbed of her purse by two young males in a newer-model dark sedan.
She tried to hold onto the purse but the strap broke during a struggle, police said.
A week or so ago, a woman walking her dog in North Berkeley on Hopkins Street was confronted by a 16-year-old with a BB gun who tried to rob her, authorities report.
The woman, who is 78, used a stick for her dog to knock the BB gun out of the teenager's hand.
There have been more than 83 robberies in Berkeley this year in approximately as many days, according to CrimeMapping.com, a repository for local police data.
Historically, Berkeley averaged about a robbery a day, but that number dropped during the pandemic.
This year has seen the city's robbery stats returning to historic levels.
About 20% of Berkeley's robberies have tended to involve a gun.
This story was updated as additional details became available. Read more about robberies in Berkeley from recent TBS coverage.
🚨
The Berkeley Scanner was the first to report this incident.