Courts
Man gets 35 years to life after Berkeley road-rage murder
The killer had a chance to leave but "chose to escalate traffic conflict to murder," the judge said Friday.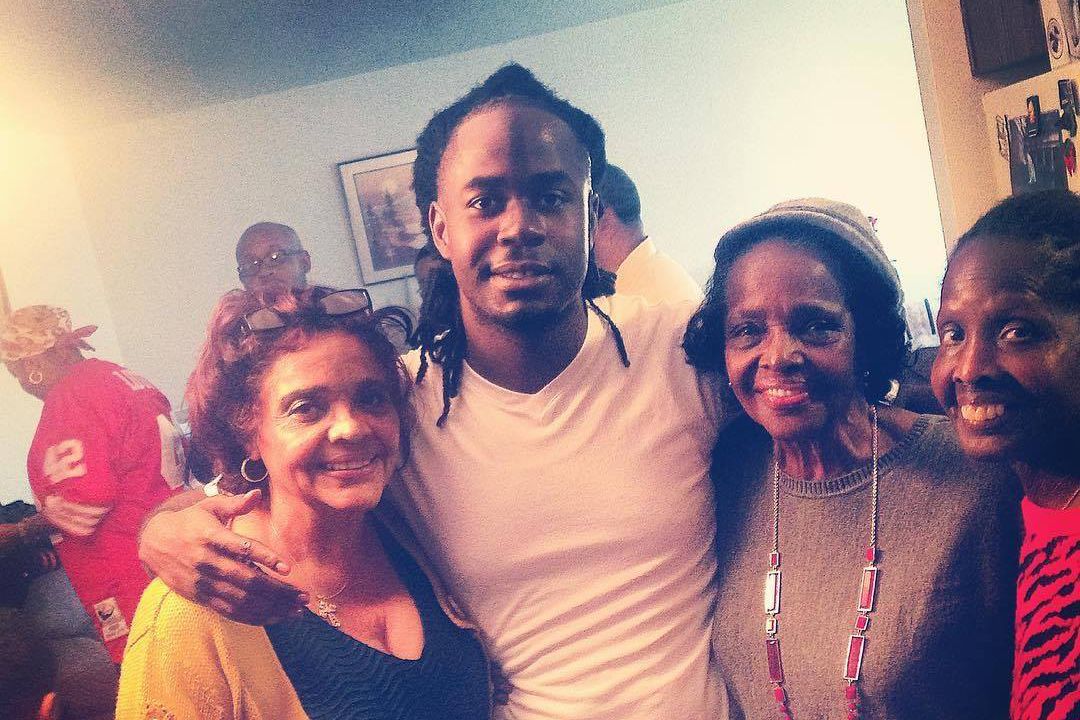 A Richmond trader who was convicted of shooting a stranger to death in Berkeley during a traffic conflict three years ago was sentenced Friday to 35 years to life in prison.
"The defendant displayed extreme callousness when he chose to confront an unarmed defenseless person sitting in his car and shoot him at point-blank range in front of his younger sister," Judge Rhonda Burgess said from the bench.
"It also bears stating that there was clear opportunity for the defendant to drive away and avoid this tragic incident entirely," Burgess continued. "Instead, he waited and chose to escalate traffic conflict to murder."
Defense attorney Annie Beles said she will appeal the ruling and argued that the lengthy sentence is not in line with the vision of newly elected Alameda County District Attorney Pamela Price.
"What the office of the district attorney and the head of the office has said, in multiple directives and multiple articles and multiple cases, is, let's talk about things. Let's talk about justice. Let's talk about not putting people into prisons for the rest of their lives. Let's talk about decarceration. Let's talk about healing," Beles told the court. "Instead of applying any of those words that Ms. Price had put out into the media, instead we have what amounts to a life without the possibility of parole recommendation by the prosecution."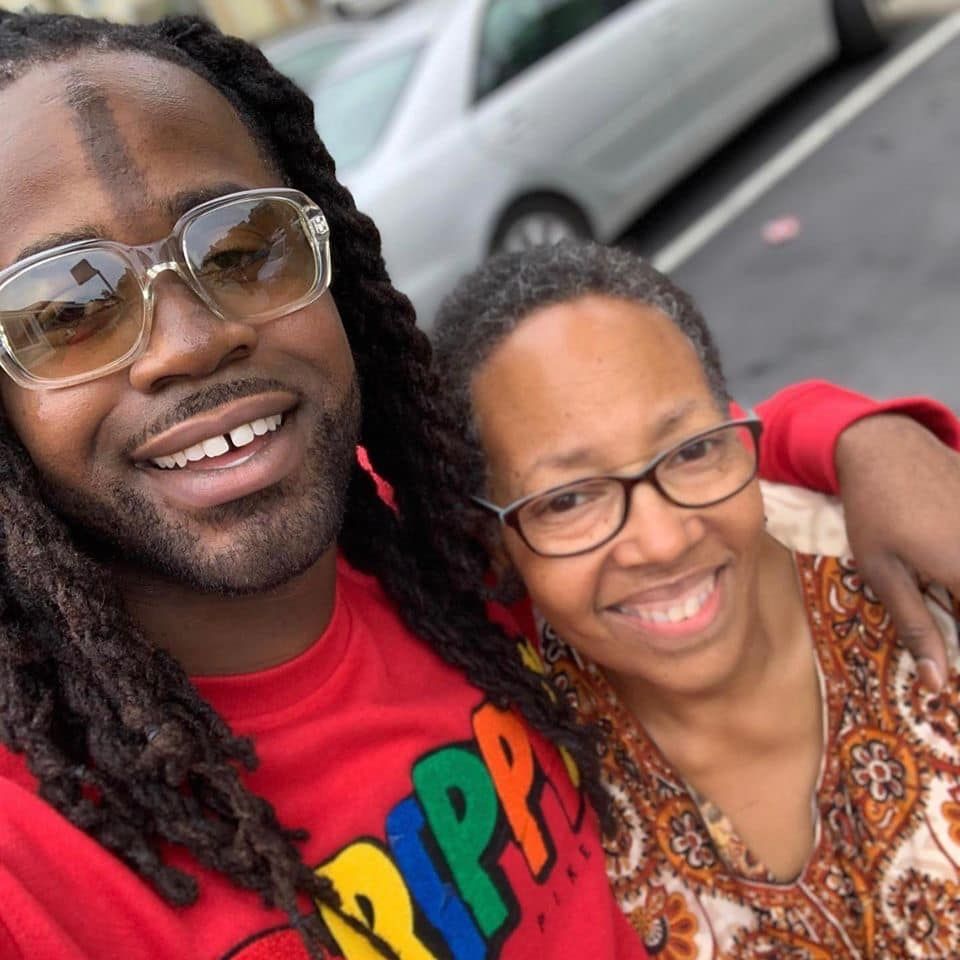 Dozens of relatives and loved ones of 29-year-old Diante Craig — a barber, business owner and library page — attended the hearing Friday to try to explain to the judge what his loss had meant to them.
They spoke about his generous spirit and called Craig the "glue" of the family, someone who would check in with everyone at family gatherings to make sure they felt at home.
He was "a man who was not embarrassed to do favors for his grannies, no matter who was watching," his sister wrote in a statement to the judge. "Diante was a man who loved his family and showed it each and every day."
Traffic conflict in Berkeley
Craig and his killer Hosea Askew, now 55, came into contact March 20, 2020, as they each drove down University Avenue toward the freeway. They were both heading home after running errands in Berkeley that morning.
Craig and his little sister Imani, then 18, had just picked up salads at Tender Greens to take home to their mother.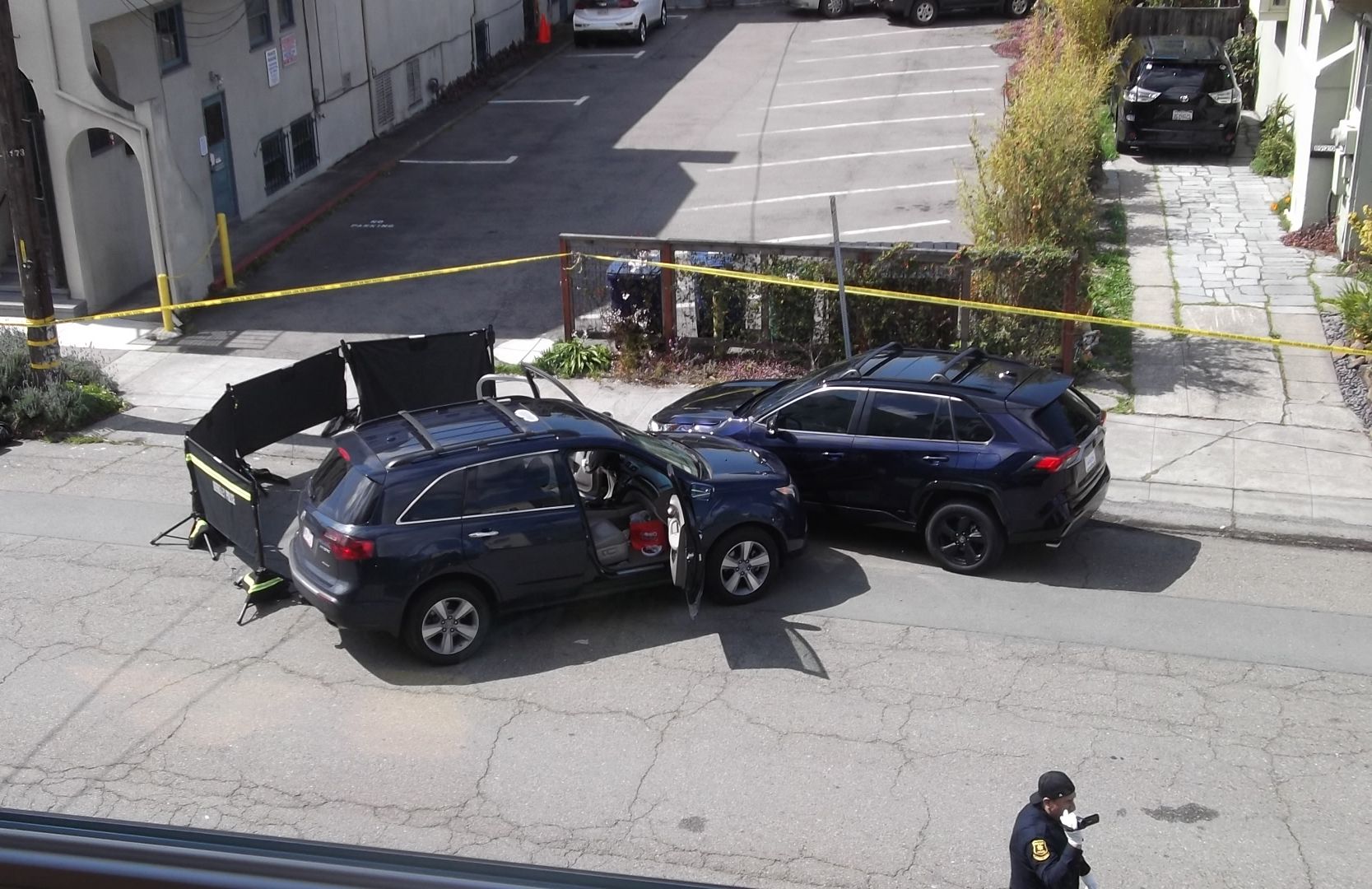 Askew (pronounced "ask you") had gone to the grocery store and the bank and had carried a loaded gun with him in the car.
The gun was legally registered but Askew admitted during court testimony to knowing he was not transporting it legally and that he did not have a concealed carry permit.
The two men got into a conflict over driving as they headed toward the freeway. Askew said he hit the brakes and came to a complete stop in the roadway because he felt Craig was driving too closely behind him.
Things escalated from there.
During a brief confrontation that followed on Chestnut Street, Askew got out of his car and shot Craig once through Craig's open driver's side window, according to court testimony.
Askew repeatedly lied to police but eventually claimed self-defense, according to court testimony.
He changed his story numerous times, both when speaking to detectives, according to video evidence played in court, and when he took the stand. (The Berkeley Scanner was the only news outlet to cover the trial.)
A jury convicted Askew in November but the sentencing hearing was repeatedly postponed. It finally took place last week.
"I'm still waiting for him"
On Friday morning, Lashon Craig, Diante's father, was the first to speak.
He described his son as his best friend and "my 49er faithful fan": They loved going to games and watching games together throughout Diante's life.
He said Diante had been set to come over to his house on the Friday he was killed.
"I was waiting for him," Lashon Craig said. "I'm still waiting for him. To come to the house to watch the basketball games, to watch March Madness with me."
He said Diante had been his only blood child and that, at 55, he knew he would have no others.
"I'll never have grandchildren by him," he said, before addressing Askew directly: "You just don't know what you've done. To me, to his mother, to his grandmother, to our entire family."
Diante Craig "died protecting his sister"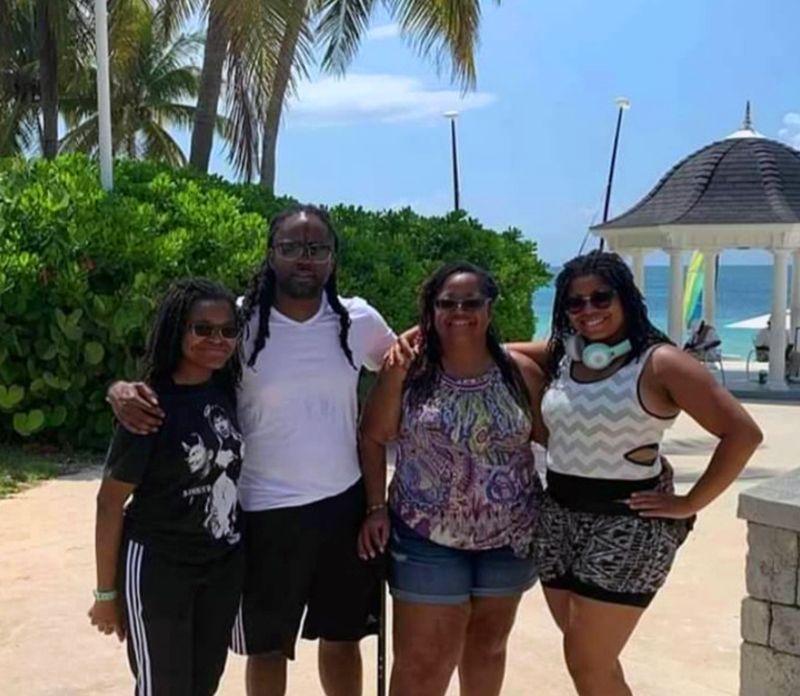 Another relative described the senselessness of the murder and how that had been its own weight to bear.
"We are left with what-ifs, and if only he hadn't gone that day to get his family food, if only he had driven down a different street, or had left a little earlier or later," she said. "He'd still be alive with us today."
She described how Craig had "died protecting his sister" when Askew walked up to them and fired a single bullet into Craig's side.
Craig had tried to block the gun with his left hand before Askew fired it, his little sister had testified. The bullet narrowly avoided hitting her in the passenger seat.
The teenager was left screaming and in shock, covered in blood.
It's an image that will haunt the family forever.
"No little sister should have to watch her big brother — who she was with all the time, he was her favorite person in the world — watch him be murdered," the siblings' mother, Nicole Lewis-Bolton, told the judge Friday. "No older sister should have to shower away their older brother's blood from their baby sister's hair and body."
Lewis-Bolton said she had spent many hours trying to find words that could somehow reflect the depth of her son's loss. She said nothing she could come up with seemed to be enough.
"There is a hole in our hearts that even justice being served cannot fill," she said. "We can't remember what it feels like not to grieve."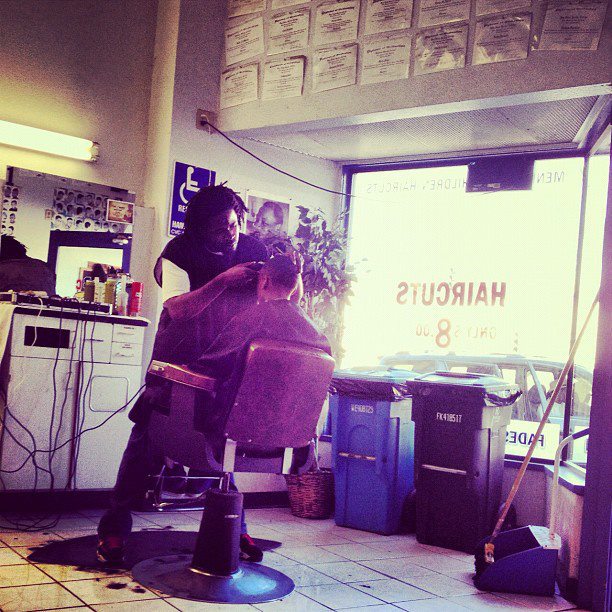 As a barber, Craig had volunteered his time, cutting the hair of homeless people as well as seniors who lived in a facility where one of his aunts lived.
He mentored middle schoolers in Oakland, would let friends who needed a place to crash stay with him for days, and would even help strangers "without an expectation in return."
He was warm and charismatic, always making jokes, and had a contagious laugh. Craig loved food — eating it and making it — and was well-known in the family for his barbecue and smoked salmon.
He and his mother shared lots of family time in the kitchen, "meal-prepping for the week or him being my sous chef on holiday meals," she said. "We don't know how but he had a unique, amazing ability to make each of us feel loved and special."
Lewis-Bolton also acknowledged that her son had not been perfect.
"He was human," she said. "He made mistakes as we all do. But he never harmed anyone."
She said she now struggles with a range of emotions she hadn't grappled with before: depression, anxiety about her daughters' safety, difficulty concentrating and a lack of energy, among other symptoms.
"I am mentally not the same person and I'm not sure that person is ever coming back," she told the judge. "We do have wounds that we will never recover from. But we are grateful that the courts, the judge and the jury were able to see the truth."
"I don't think any of us are capable of perfection"
Hosea Askew himself addressed the family and the court Friday morning.
Until that day, the entire court process had taken place with everyone in masks due to the ongoing coronavirus pandemic. That rule was lifted only recently.
As a result, Friday was the first time everyone in the courtroom could see each other's faces.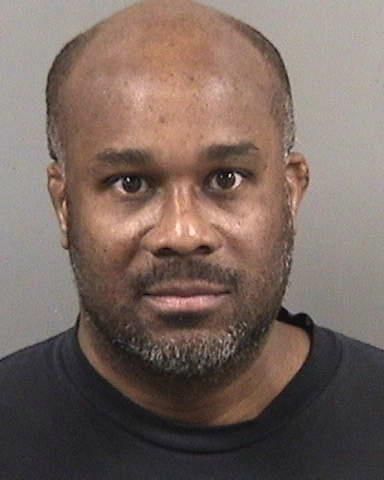 Hosea Askew. BPD
When it was time for his remarks, Askew stood up from the defense table and turned to face the family, holding a table mic in his hands.
"To the family of Diante," he said, "it is from the deepest part of my soul that I am sorry for your loss and the pain and suffering that has caused."
Askew said he hoped the family would be able to get to a "point of healing and peace."
He said he had left his home in Richmond that morning with "no desire to harm anyone."
He said he held no animosity toward Craig.
"I deeply regret the loss that you have endured because of this," Askew said. "If I had the capacity to do it, I would restore Diante to you. Without being asked. It would be a natural consequence of who I am."
Askew described growing up in Berkeley, raised by "two loving wonderful parents," and growing up in the church. He said he had been taught ethics, morals and integrity.
"I've always heard growing up that you would know a tree by the fruit that it bears," he said. "And I think that, when you look at my life what you find is, for the most part, good fruit. Not perfection. Because I don't think any of us are capable of perfection."
Askew also told the judge he knew it was her job to issue a sentence and went on to note that our society is a constitutional republic.
"We are all under rule of law. None of us are above the law," he said. "But I do think, your honor, that while justice does require punishment and reform and restitution, I think it also requires hope. I think it requires an ability for one to reach a point where they can move on. I think for both the family of Mr. Craig — and my family and self as well."
Annie Beles: "Give a person hope"
When it was her turn to speak, defense attorney Annie Beles told the court that Askew had never committed a crime or been arrested prior to March 2020. It was his first offense.
Beles said she did not believe he should be getting what is, in effect, a life without parole sentence — particularly given an idea DA Pamela Price has "given great lip service to: the idea of restorative justice."
Beles went on to point out changes in state law aimed to reduce lengthy prison sentences in the interest of justice.
She also argued for a sentence of fixed length rather than a potential life sentence.
"I had hoped that this court would give a person hope that they could ever get out of prison," Beles said.
Judge Burgess walked through each of the charges against Askew and explained how she had taken them into account, merging some and striking others for the purpose of sentencing.
She said the charges could legally have resulted in a longer sentence for Askew and that she had made her ruling with that in mind.
Burgess also said she had considered the case at length and believed her sentence was appropriate given the facts of the crime, including "the defendant's calculated introduction and discharge of a firearm without justification on an unsuspecting young man."
"This whole incident was completely avoidable but for the actions of the defendant," Burgess said, "who escalated traffic conflict to the loss of life and the irreversible loss of a beloved young man who was living a full and productive life with his family, with his friends and with his community."
The defense has 60 days to file an appeal.
💡
The Berkeley Scanner is 100% member-supported. That means no ads, no spam and no distractions. Help ensure timely, accurate public safety news for Berkeley by
signing up now
.