Courts
Victim's sister testifies in Berkeley 'road rage murder' case
During a brief confrontation on Chestnut Street, Hosea Askew got out of his car and shot Diante Craig once through Craig's open driver's side window.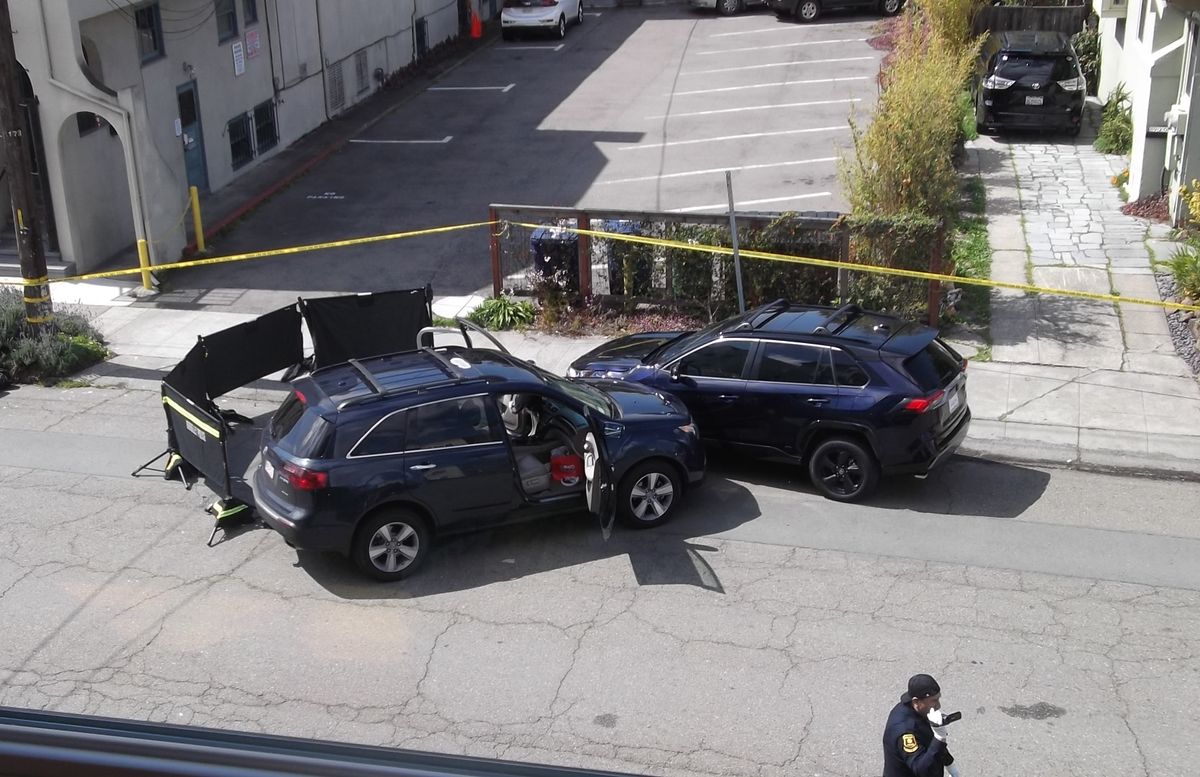 On March 20, 2020, Diante Craig and his little sister Imani Bolton hopped in their mother's Acura and ran out to Tender Greens in Berkeley to pick up lunch for their family.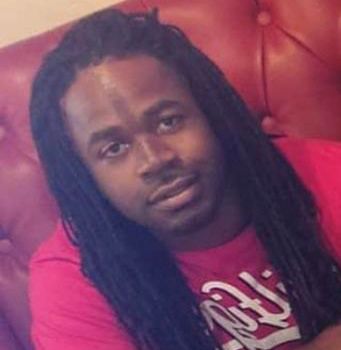 Diante Craig. Nicole Lewis-Bolton
Craig, a 29-year-old from Richmond who worked at the San Lorenzo Library, never made it home.
The prosecution says defendant Hosea Askew, then 52, got angry while the two men were driving near each other on University Avenue in Berkeley and challenged Craig to a fight.
During a brief confrontation on Chestnut Street, Askew got out of his car and shot Craig once through Craig's open driver's side window, according to court statements.
Askew drove off as Bolton, who was covered in her brother's blood, struggled to take a photograph of his car and license plate with her phone. But the phone, too, was so wet with blood that she couldn't get it to respond.
Craig was pronounced dead at the scene despite the efforts of a neighbor who rushed to Craig's side to see if there was anything that could be done.
The defense says it was Craig who was aggressive and that Askew, who also lived in Richmond, shot him in self-defense because he thought Craig was going to run him over.
Askew and Bolton, then 18, are the only two people still alive who saw the entirety of what happened that day.
Hosea Askew plans to testify in his own defense
On Monday, when the homicide trial began in Judge Rhonda Burgess' courtroom at the René C. Davidson Courthouse in Oakland, Bolton described watching the nightmare unfold from the passenger seat of the Acura, confused about what was happening.
"This is a road rage murder case," said prosecutor Elaine Ma of the Alameda County district attorney's office during her opening statement. "Diante Craig suffered every driver's worst fear."
What began as heated words, Ma said, "escalated into a cold, calculated murder because the defendant possessed a gun. With his gun, he had power over life and death. He chose death."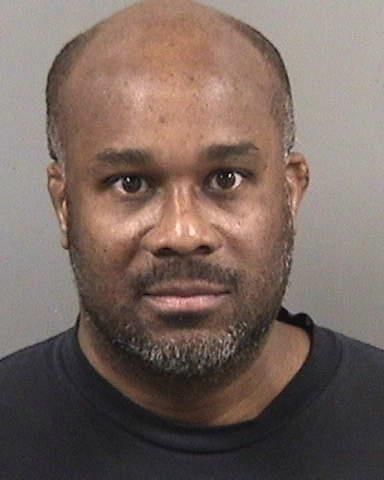 Hosea Askew. Berkeley Police
During her opening statement, Askew's defense attorney, Annie Beles, said there was "no evidence" that her client was angry that day.
"He's going to get up on that stand and tell you what happened," she said.
Prosecutor Ma described how Craig and Bolton had gone to pick up salads at Tender Greens on University Avenue in Berkeley.
As they drove back toward the freeway, they had gone just a few blocks when they crossed paths with Askew who was also heading home to Richmond after running his own errands in Berkeley.
Bolton testified that a driver, who was ahead of them in a blue sedan, stopped suddenly on University, causing her brother to swerve into the right lane. The two men then exchanged words through their open windows as they drove side by side.
A series of eight video clips from University Avenue, which Ma played Monday in court, showed both vehicles as they traveled west toward the freeway.
The footage did not capture the initial interaction, however, or what happened after the men turned onto Chestnut Street.
Bolton said, as they drove alongside each other, the other motorist had challenged Craig to a fight — and that her brother had not backed down.
"OK, pull over," she recalled her brother telling the stranger.
Chestnut Street: An escape plan or a trap?
But, when Craig pulled to the right on University Avenue, Askew kept driving. He hit a green light at Bonar Street while Craig, now behind him, stopped for the red.
Askew then took the first right turn onto Chestnut Street, about 150 feet past Bonar, and stopped in the roadway alongside a parked car.
Beles told jurors that Askew "did not ask for a fight" and "did not want a confrontation."
She said he turned onto Chestnut hoping Craig would just go home.
Ma said, had Askew wanted to get away, the red light and the distance already between the cars would have provided that opportunity.
"This was not an attempt to lose Mr. Craig," Ma said, of the turn onto Chestnut. It was a trap, she added, "to lure Mr. Craig in."
Bolton said her brother turned the corner at a normal speed and that the other driver was already out of the car.
The man walked up to Craig's window and pulled out a gun, she recalled. Her brother, who was still in the driver's seat, tried to block the gun with his left hand, she said.
That's when the stranger fired the gun a single time, she said. The whole exchange happened within just a few seconds.
The next thing she knew, the Acura had rolled forward and struck a parked car. It was a slow-speed collision; the airbags hadn't even deployed, according to court testimony from a hearing last year.
Bolton said she hadn't even felt the car moving.
"I was looking at Diante," said Bolton, who is now 21. "He looked over at me and was … choking on his blood."
Neighbors rushed outside to help and police arrived within two minutes, she said. For Craig, it was already too late.
Beles: "It was the beginning of the COVID-19 pandemic"
On Monday, during cross-examination, Beles focused on gaps in the young woman's memory, including details to which she had testified last year during the preliminary hearing (which this reporter had covered on Berkeleyside).
Last year, for example, Bolton had said her brother was already frustrated during the Tender Greens pickup because people were driving "recklessly" that day. On Monday, she said she did not remember that exchange.
Bolton also said last year that Askew claimed Craig had been tailgating, and that her brother had yelled at Askew as they drove side by side. On Monday, she said she didn't recall the tailgating comment or her brother raising his voice.
But Bolton's description of significant details has been consistent from the beginning: that her brother never got out of the Acura on Chesnut Street and that he never tried to run over Askew.
Askew had told police that he had shot Craig to prevent Craig from running him over.
Beles has said — according to Askew — that Craig did get out of the Acura. But she has presented no evidence in court to date to support that.
Askew is likely to testify during the trial about what happened on Chestnut Street. But that has not happened yet.
Bolton's testimony in court was also consistent with the surveillance footage on University Avenue, Ma told jurors.
The judge advised the jury during opening instructions that they should not get hung up about minor inconsistencies in testimony due to the nature of memory.
There is also a key distinction in court between what the attorneys say or argue, which is not considered evidence, and the actual testimony given by people under oath on the stand.
Jurors are instructed to listen to the testimony with an open mind and then ultimately, after all the evidence has been presented, decide which witnesses and evidence are most credible.
In her opening statement, Beles said Askew had left the scene and did not wait for police to arrive because he was "in absolute shock in the horror of being attacked."
She also told jurors he had carried a firearm with him that day because he had made a $3,000 deposit at the bank — and because there was already "fear in the community" as people struggled to understand the new shelter-in-place orders, which had just gone into effect that week.
"It was the beginning of the COVID-19 pandemic," she said. "People are acting different."
Beles said she would ask the jury to find her client not guilty on all counts.
Self-defense or murder? The jury will decide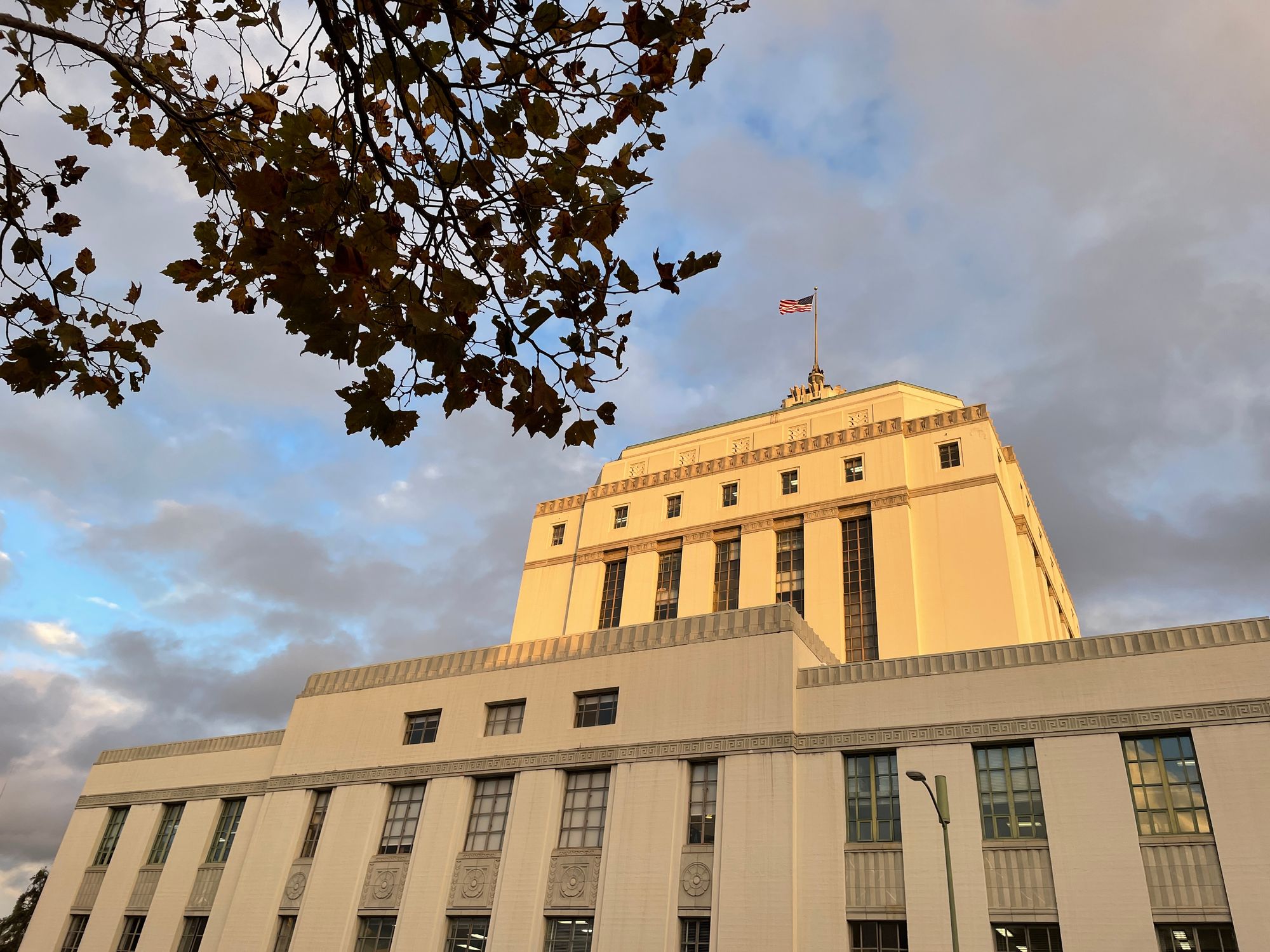 In the coming days, Ma said, witnesses from Chestnut Street would testify to having heard a single gunshot and then a woman screaming.
One neighbor saw Askew standing in the road "just looking, calmly" before getting into his car and speeding away, Ma said Monday.
Ma said court testimony and cellphone records will show that Askew made plans right after the shooting to return a rental car he had been using for weeks.
He claimed it had "brake issues," Ma said, but the rental car agency had found no such problems.
Ma said Askew and his wife returned the car in San Francisco, then "went about their day like nothing happened." That included a trip to Costo where they bought rotisserie chicken and asparagus, among other groceries. Ma said.
Berkeley police detectives quickly honed in on the Askews, Ma said. They arrested them the day after the shooting.
During the arrest operation at the couple's Richmond home, police recovered a handgun that had been meticulously cleaned, Ma said.
But a crime lab technician would testify that the single bullet casing found on Chestnut Street had come from Askew's gun, Ma told the jury.
That single bullet, Ma said, had entered Craig's body below his left arm then penetrated his left lung, aorta, esophagus and trachea.
It then went into his right lung and exited from the right side of his body, lodging into the armrest of the front passenger door and "narrowly missing Ms. Bolton," Ma said.
"This is not a self-defense case," Ma told the jury. "The defendant was never in any danger. The defendant was the only person with a gun."
Testimony is slated to resume Tuesday morning in Dept. 10 at 9:30 a.m.
Don't miss: The Chestnut Street murder trial, Parts 2 and 3