Courts
Jury finds Hosea Askew guilty of Berkeley road rage murder
"At least we have some closure and we feel like some justice has been served," Diante Craig's mother told The Berkeley Scanner.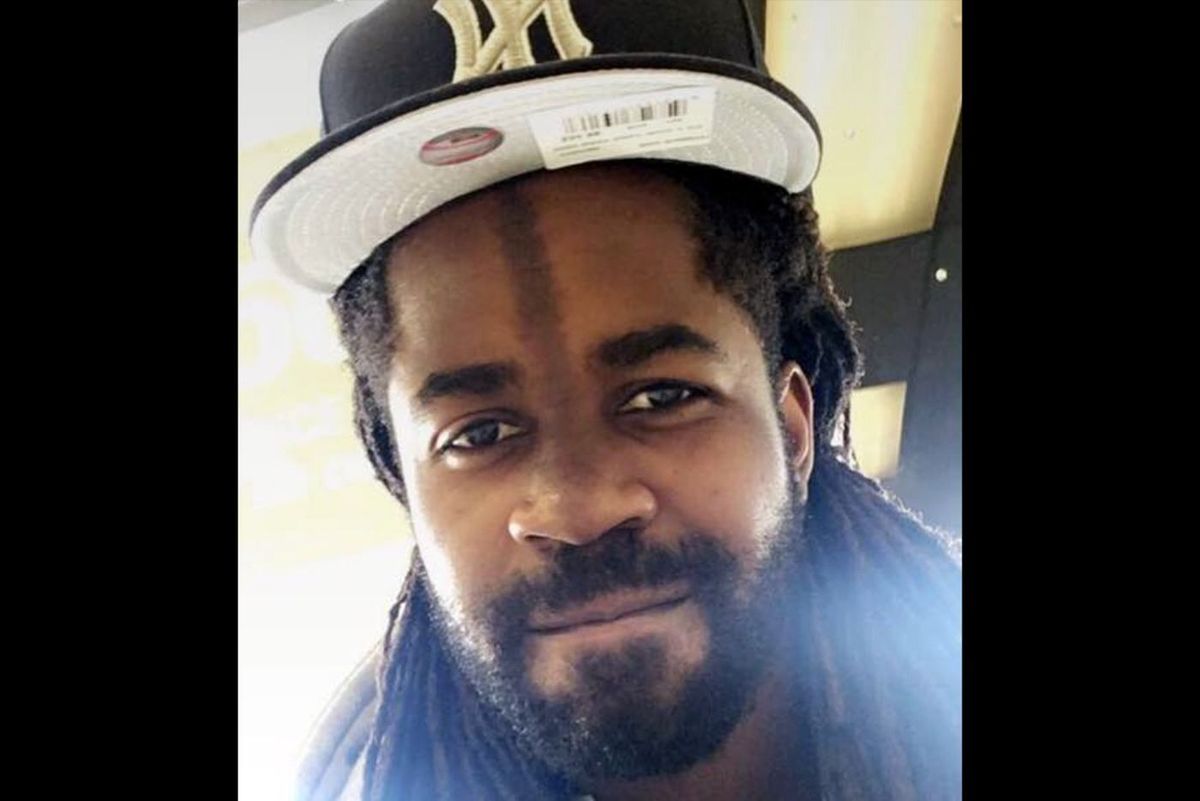 A Richmond man is facing a prison sentence of 40 years to life after being found guilty by an Alameda County Superior Court jury of killing 29-year-old Diante Craig in Berkeley in 2020.
During the trial, 55-year-old Hosea Askew took the stand in his own defense. His testimony, which spanned three days, exposed his conflicting statements to police and the jury, which ultimately rejected Askew's self-defense claims and found him guilty of murder.
"Self-defense is not when you use violence to teach someone a lesson," prosecutor Elaine Ma told the jury during closing arguments last week. "The defendant turned a verbal altercation into a deadly one."
To bolster her case, Ma played videos for the jury of Askew's interviews with Berkeley police detectives in the days after the fatal shooting on Chestnut Street in Berkeley on March 20, 2020.
And she asked Askew pointed questions about how his statements had continued to evolve — including on the witness stand.
"The details were always changing. All of his versions were based on lies," Ma argued. "He executed Mr. Craig over road rage."
Bizarre posts online preceded the fatal shooting
Ma also pushed Askew for explanations about a promotional video he premiered on YouTube on the day of the murder, as well as his apparent obsession with online "trolls" and a myriad of critical posts about him on Forex Factory, an online trading forum he frequented.
Posters on Forex Factory needled Askew relentlessly in the run-up to the YouTube premiere.
In the video, Askew (pronounced "ask you") said his approach to online trading would be vindicated and that his plan would make him rich.
One Forex thread he created — about his plans to use what he described as an artificial intelligence program he had developed over 17 years to "turn $3,000 to $40 Million" — racked up nearly 350 comments in the weeks before the murder.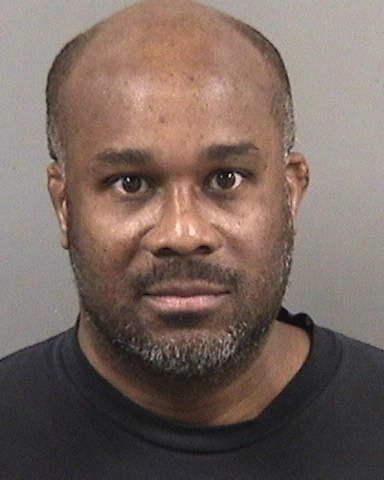 Hosea Askew. Berkeley Police
Askew himself, posting under the handle JetTrader, appears to have spent countless hours attempting to ward off the attacks from several individuals who questioned his trading chops, called him a "scammer" and documented what they said was a long history of lies and self-aggrandizing claims, including that he had been an NFL player and a military pilot earlier in life.
One forum member told The Berkeley Scanner there had been speculation online after his arrest that the barbed posts could have contributed in some way to Askew's outsized response on Chestnut Street.
Askew insisted in the forum that his new project would silence the haters. But no one seemed to find his protestations convincing.
"Sure thing Ace! Knock yourself out BigShooter," wrote one of Askew's biggest critics, who went by the handle bluesteele. The poster included a photograph of a town welcome sign that had been altered to read, "Welcome to Fail. Population: You."
In response, Askew had posted a YouTube video of a shooting tournament at a Richmond gun range. He claimed he could be seen in the video waiting for his turn to compete.
"I'm in the back standing directly left of the RO [range officer]. The guy who looks like it might have played Professional Football in a previous life. That guy. That's me. That's what I look like today, Troll," he wrote.
(Askew, who said in court that he is 5 feet 6 and 170 pounds, admitted on the stand that he actually did not appear in the gun range competition video.)
Askew had posted yet another anti-troll screed on Forex Factory just hours before murdering Craig.
"Don't bother trying to make sense to a Troll. They're Trolls. They are pathologically and neurologically programmed to be dumb," he wrote. "See you in the Stream of things to come."
It was to be Askew's last Forex post.
Defense attorney Annie Beles cautioned the jury against reading too much into the posts. The online community is very different from the real world, she said.
"Outside of the fictional world of online banter," she said, "it's not indicative of how he would react."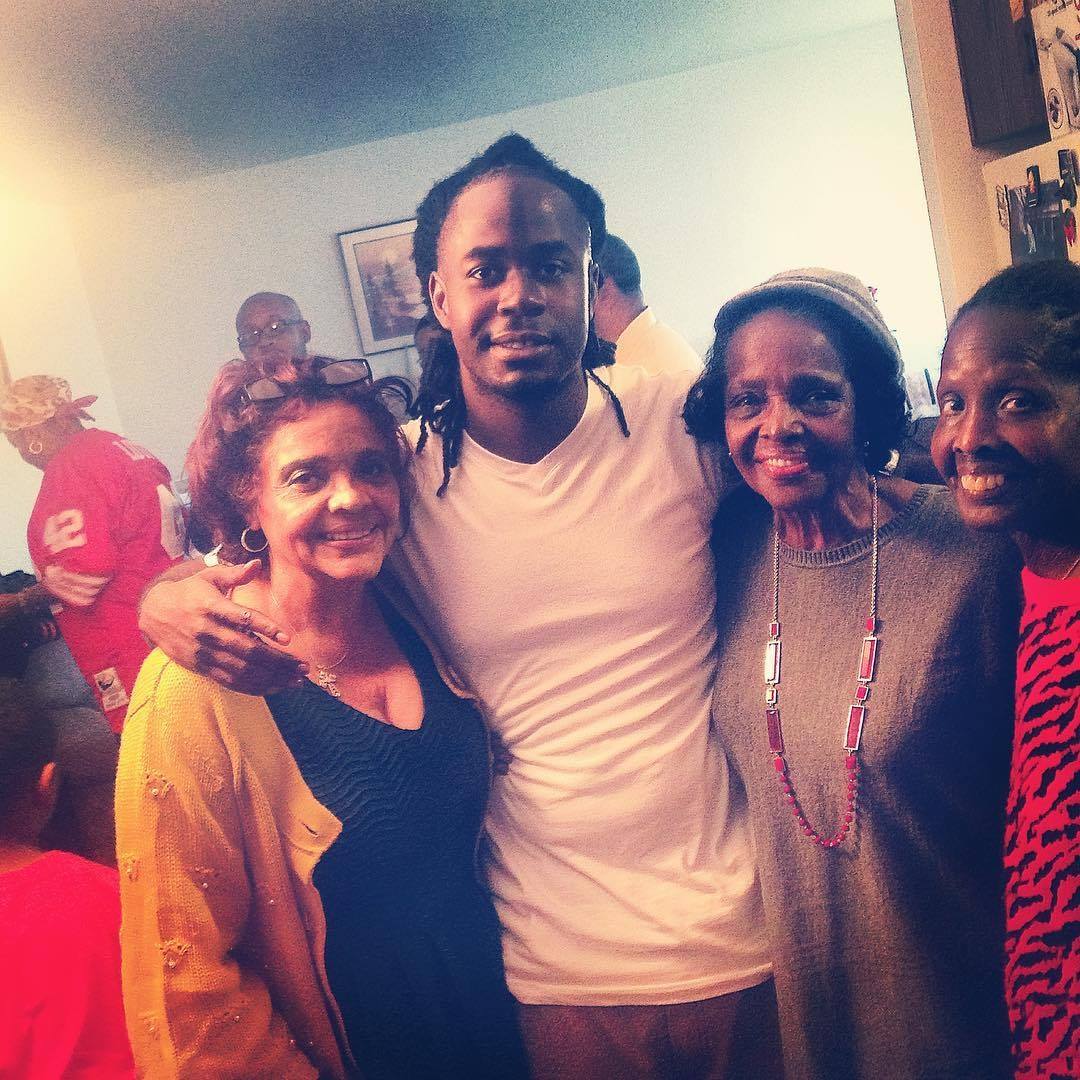 The best day of his life
On March 20, 2020, Askew had spent the morning in Berkeley grocery shopping at Safeway and depositing money at the bank next door.
That $3,000 deposit, and a subsequent wire transfer to his broker, would finally set him on a path toward wealth and success, he believed.
Askew described himself in court as a quantitative analysis trader with a background in enterprise software systems dating back to the '90s.
He said he had kept a life goals journal and that kicking off his project — a "real-time fully integrated trading system" to manage his own money — would allow for his family's financial independence.
Askew, who had no criminal history prior to the shooting, said March 20 began as the best day of his professional life. He said he was in a "state of bliss," joy and gratitude.
"There was a lot of humility involved," he testified.
That morning, when he left his home in Richmond, he had put his loaded gun into a holster inside his waistband. He was a registered gun owner but did not have a concealed carry permit.
Askew said he believed this to be the safest way for him to carry the gun so he could access it if he needed it.
He said he always followed a particular "safety protocol" but also knew it was illegal to carry his gun this way because he didn't have a concealed carry permit.
Askew said he had carried the loaded gun because he knew he would be taking $3,000 in cash into the bank in a hand safe. He said he'd heard about an uptick in crime at the start of the pandemic and was concerned about a possible robbery or carjacking.
But that's where his logic began to fall apart on the stand.
Askew testified that he had left his hand safe and $3,000 in the trunk when he went into the Safeway store on Shattuck Avenue. He kept his gun holstered while he grocery shopped, he said.
He testified that he then unloaded his gun and left it in his car while he went to the bank because he did not want to be mistaken for a bank robber.
He said he then waited unarmed with his cash outside the bank on Shattuck Avenue for 10-15 minutes due to access limits stemming from COVID-19 protocols; it was the first week of Alameda County's shelter-in-place order.
After he deposited the money, he said, he went back to the car, reloaded his gun and put it back into his holster. Then he headed toward home.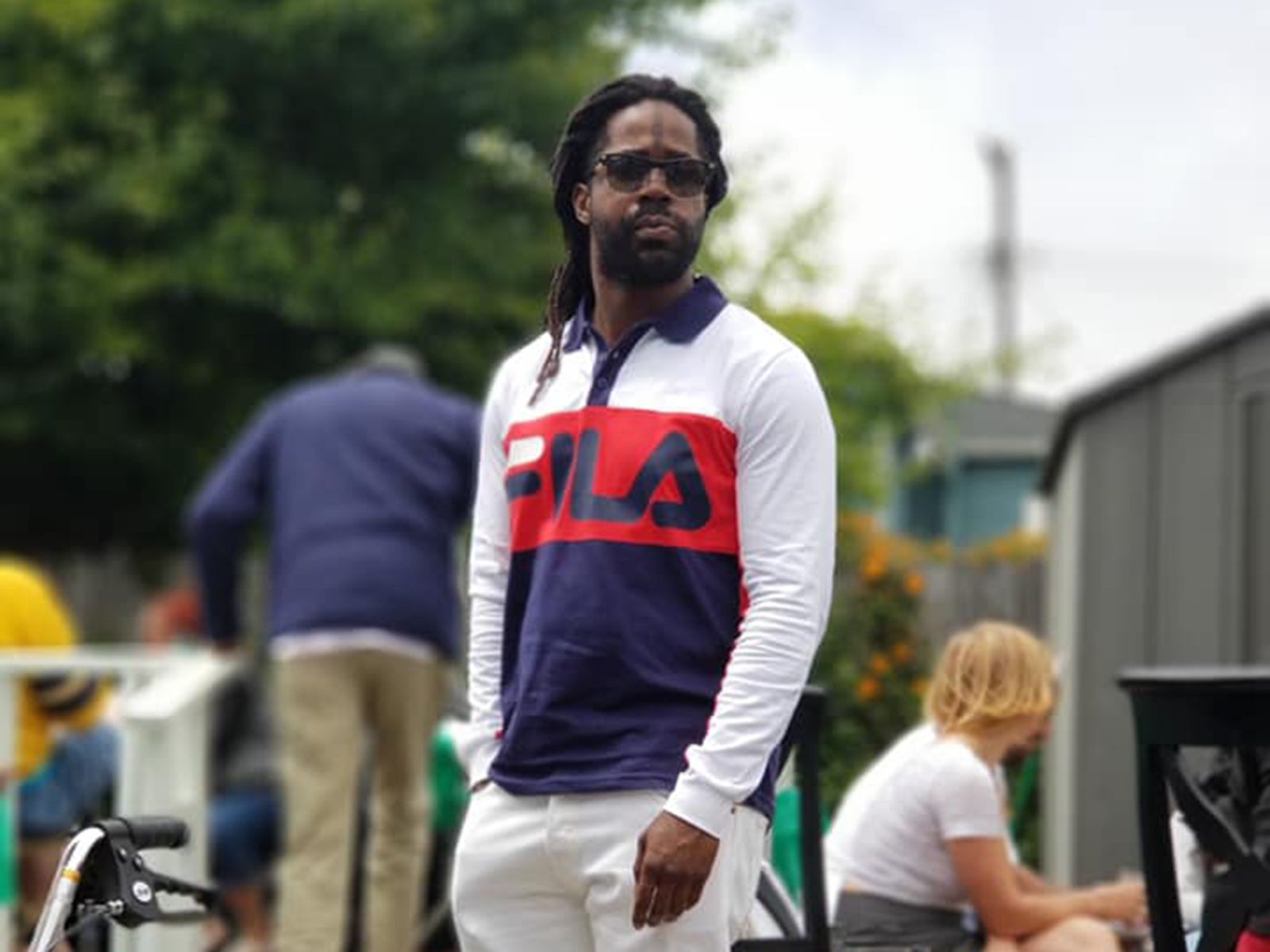 As he was driving on University Avenue toward the freeway, he noticed someone behind him driving aggressively, he told the court.
He said he was afraid of getting rear-ended, so he kept an eye on the driver behind him.
At some point, Askew testified, the driver was "riding" him and getting "closer and closer" — so he decided to step on the brakes and come to a complete stop in the left lane of University Avenue.
There was no traffic light. He just stopped in the middle of the road.
His logic, he said, was that the driver would have to go around him and get into the right lane.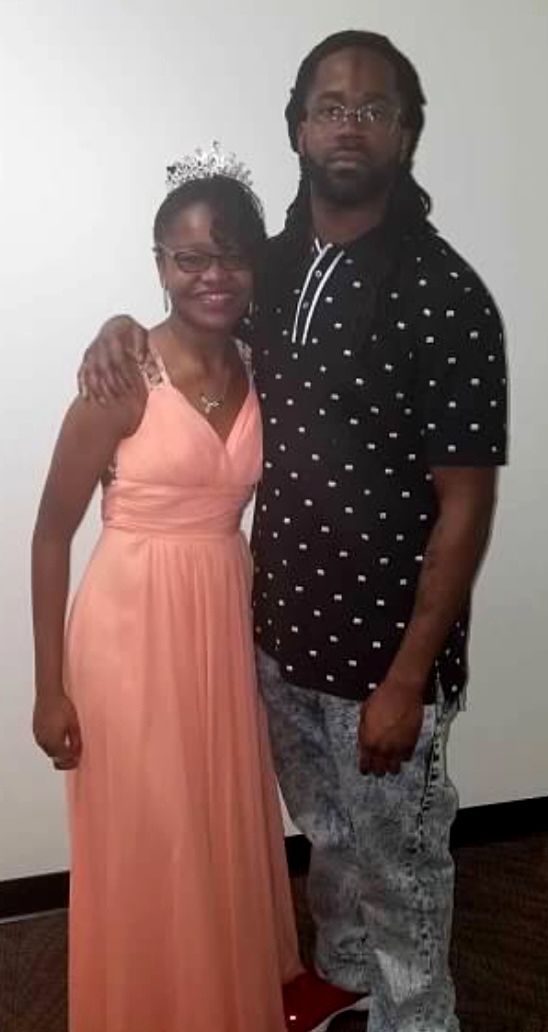 Diante Craig and Imani Bolton. Nicole Lewis-Bolton
Craig did move into the right lane, his younger sister, Imani Bolton, had testified at the start of the trial. And he was frustrated.
Bolton said Askew swerved toward their SUV without crossing the lane markings.
The men then exchanged words through their open windows, Bolton had testified. She said Askew had insinuated a fight, although she could not recall his exact words.
Her brother, she said, had not backed down. He said "pull over," and then pulled into the parking lane, which could be seen on video played in court.
But Askew kept driving, so Craig pulled back onto University.
In court, Askew said he had decided to get off of University Avenue so he could get out of Craig's sight.
A fateful turn
But, instead of turning left to escape or making a U-turn, he merged into the right lane so that he was in front of Craig, he said on the stand.
Prosecutor Ma said this struck her as more of a signal to "follow me" than an effort to flee.
At Bonar Street, Askew said he ran the red light and hung a right onto Chestnut Street, 150 feet up from the light. He testified that he wanted to get "separation" from the other driver and to be out of sight.
Craig himself stopped at the light and waited for it to turn green. In surveillance footage of the intersection played in court, the red light seemed to go on and on.
Prosecutor Ma asked Askew why he hadn't simply continued onto the freeway while Craig was stuck at the light. Once on Chestnut, she asked, why hadn't he continued on through the residential neighborhood or hidden somewhere out of sight — if he had truly wanted to get away.
"I didn't think I needed to turn the streets of Berkeley into the streets of Monaco," Askew said. "I didn't think it was a race."
Askew also said that he had not been afraid on University because he was inside his car and felt no one could hurt him there.
Once he got onto Chestnut, however, he double-parked and got out of his car, he said.
By the time Craig turned the corner and stopped, Askew was ready.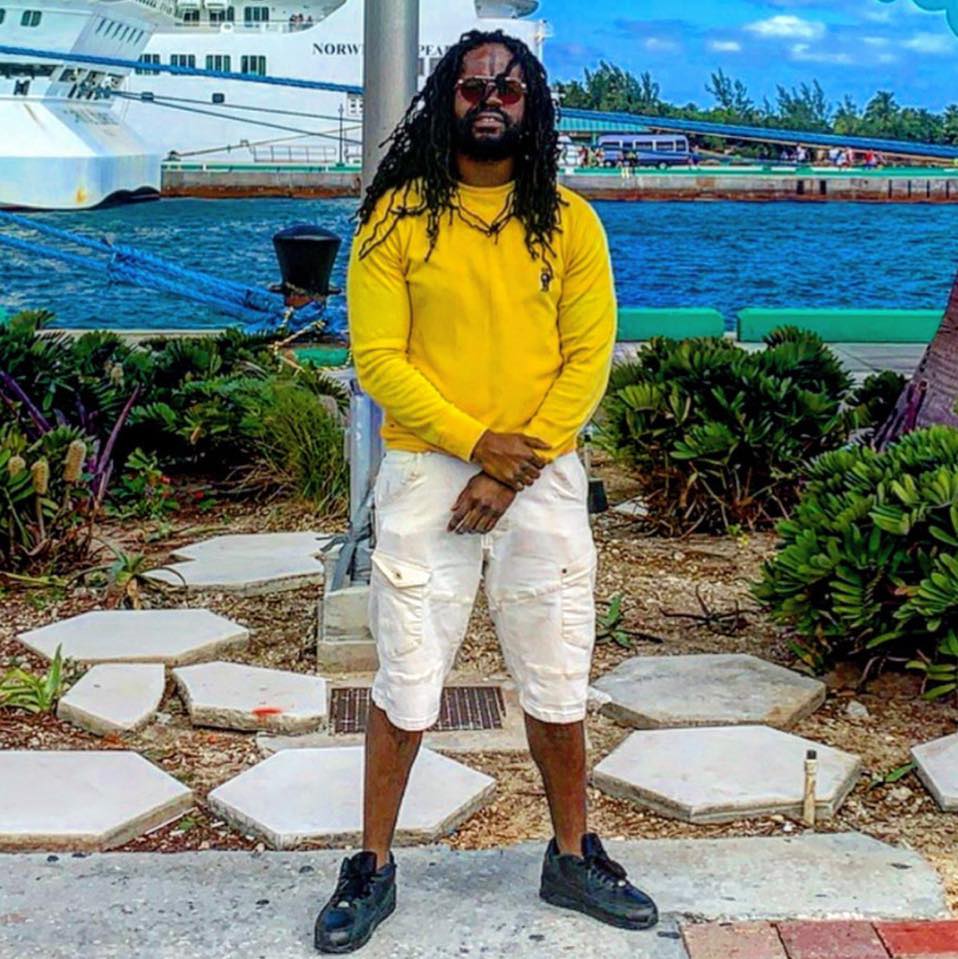 Hosea Askew: "There's gonna be a really big lawsuit"
Ma pointed out that only two people still alive know what happened on Chestnut Street.
Bolton, who was in the passenger seat when her brother was shot, said they turned the corner and came to a stop.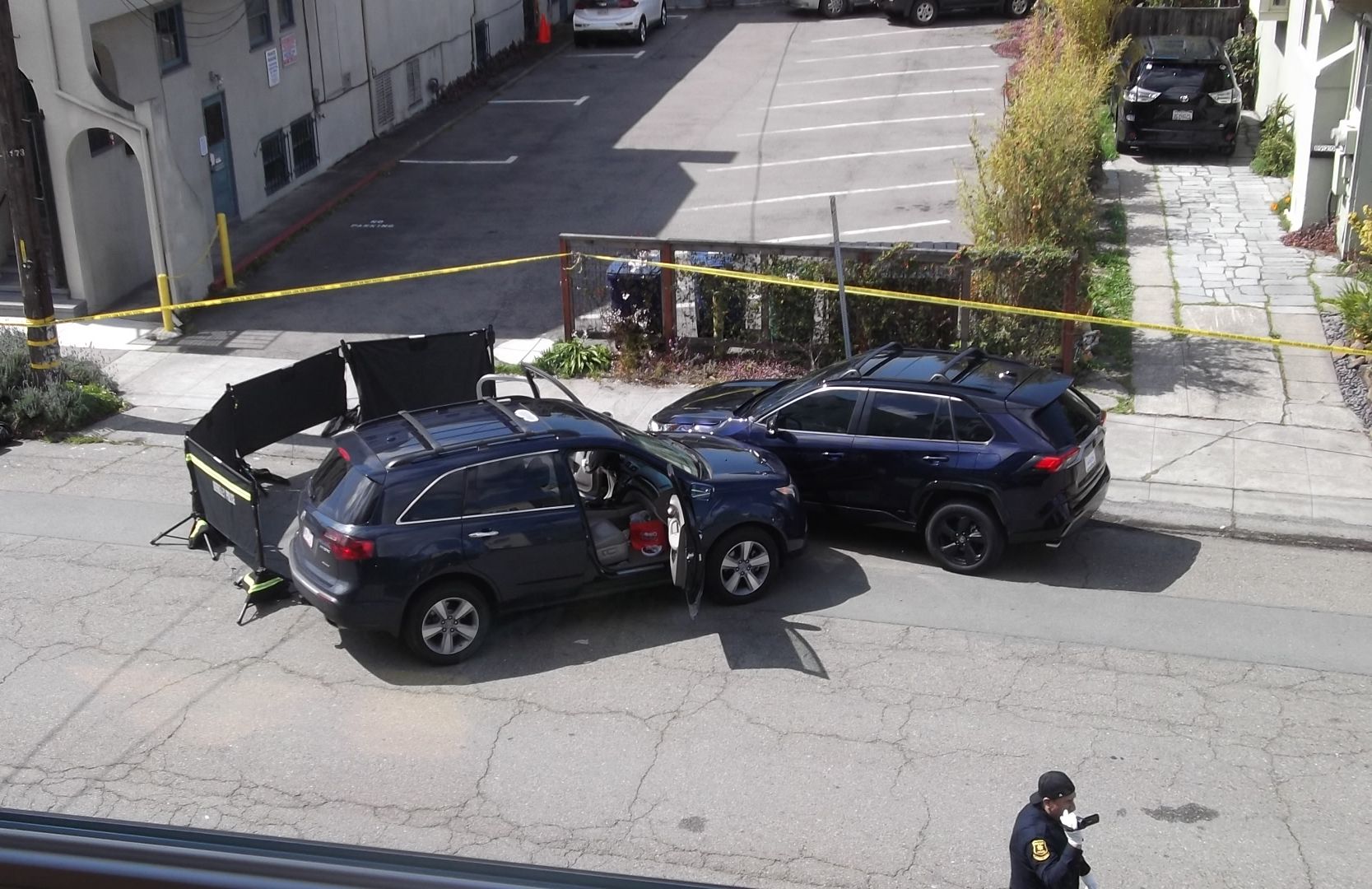 She said Askew had walked up to her brother's window and shot him at close range without saying a word.
Bolton started screaming and Askew fled.
Askew's rendition was much more complicated. He provided several versions of events to detectives after they arrested him March 21, 2020.
In the first, he said he had not taken University Avenue on March 20, that no one had tailgated or threatened him, and that there had been no road rage or challenge to fight.
"Especially not road rage," he had told detectives.
He said he could not recall the last time he'd fired his gun. He appeared to be "extremely shocked," Ma described. He was adamant that he did not know why he was in custody.
And he had made it clear to police that they had messed with the wrong man: "There's gonna be a really big lawsuit pending this," he had told them.
"My right hand came up and I shot"
Police then confronted Askew with surveillance footage from University Avenue, and the story changed.
He told police the other driver had been "riding" him and had gotten aggressive after Askew stopped in the roadway on University Avenue to force him to go around.
Askew told police he had gotten out of his vehicle on Chestnut Street but was "not looking for any trouble."
He told police Craig had gotten out of his SUV and "that's when I drew," he said. Craig got back into the SUV, Askew told police.
In that version, Askew said he had been to Craig's left and that Craig had turned the SUV toward him. That's when, he said, "I go down on the ground," he told detectives. "My right hand came up and I shot."
He said he had fired by accident because he had tripped and lost his balance.
During his interview, he said he did not have a temper when he drove. But he indicated that it was wise to be vigilant.
"Driving these days," he told detectives, "you gotta take your own life in your own hands when you do."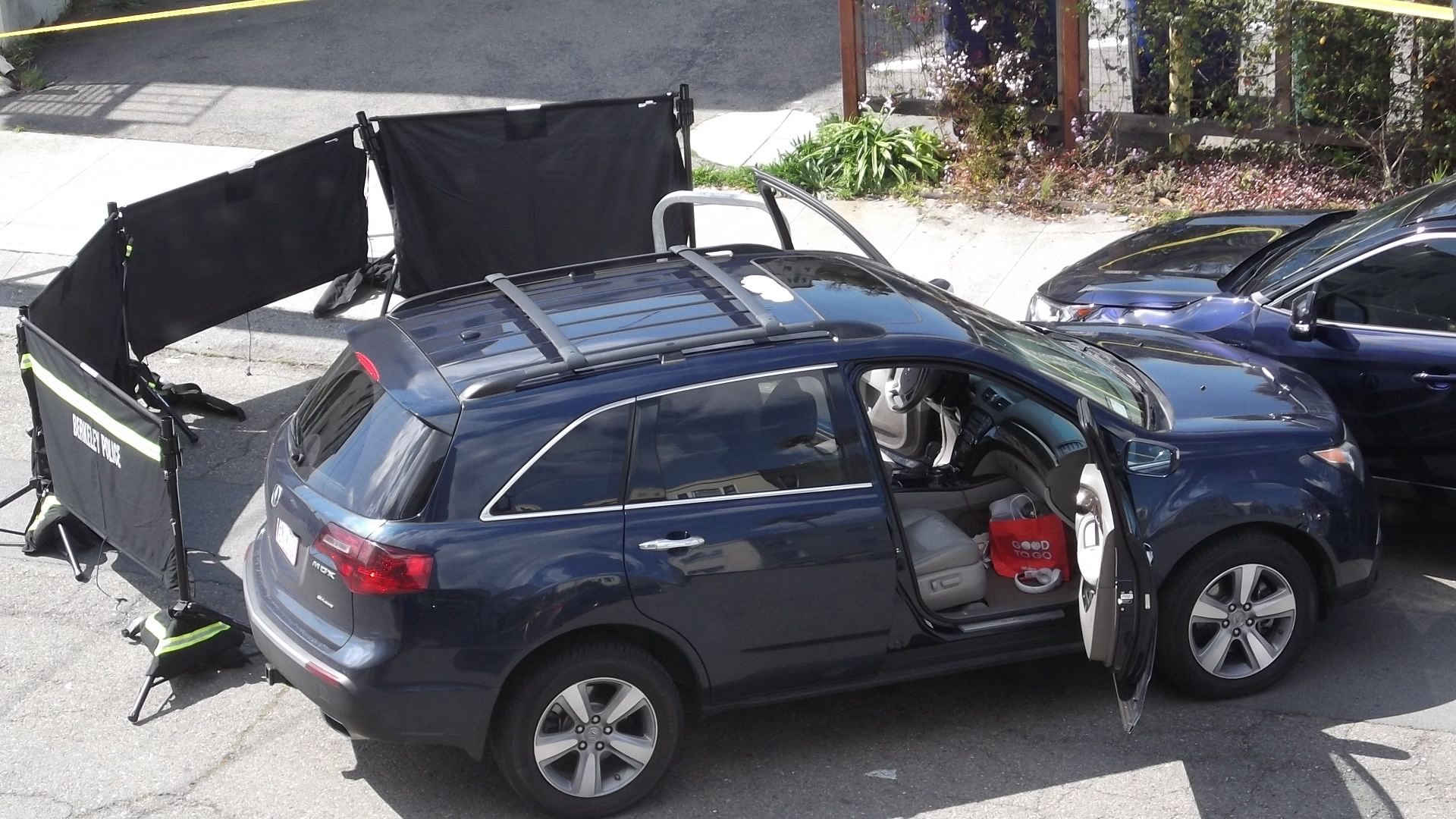 "He deserves to be talked to"
Police ultimately challenged that version of the story too, which is when Askew began describing a different scenario that was increasingly similar to the one he later told in court.
In that version, he said Craig had come out of the SUV cursing at him, saying, "Bitch, I'll kick your ass."
Askew drew his gun, and Craig got back into the SUV, according to that rendition.
Askew told detectives Craig had been reaching for the gun from inside the SUV, according to video played in court.
Bolton had said her brother had tried to deflect the gun by reaching at it from his window.
Last week, Ma asked Askew about his statement to detectives about Craig reaching from the driver's seat.
"That was an error on my part," Askew said on the stand. "That's a portion that I got incorrect."
During cross-examination, Ma also noted that hours had gone by in the police interview room and that Askew had not asked about Craig's condition.
When police showed him a photograph of Craig, he had no reaction.
Unlike what he would later tell the jury, Askew also told detectives that he had turned onto Chestnut Street to confront Craig — not because he was trying to get away.
"We can't just look in isolation at just the fact that my gun went off. He deserves to be talked to. And that's what I thought we could do. We could talk," he had said in the interview room. "It wasn't about his driving. It was about his following me."
On the stand, Askew said the detectives had been "driving the narrative" and that there hadn't been space in the interview room to accurately reflect what happened on Chestnut.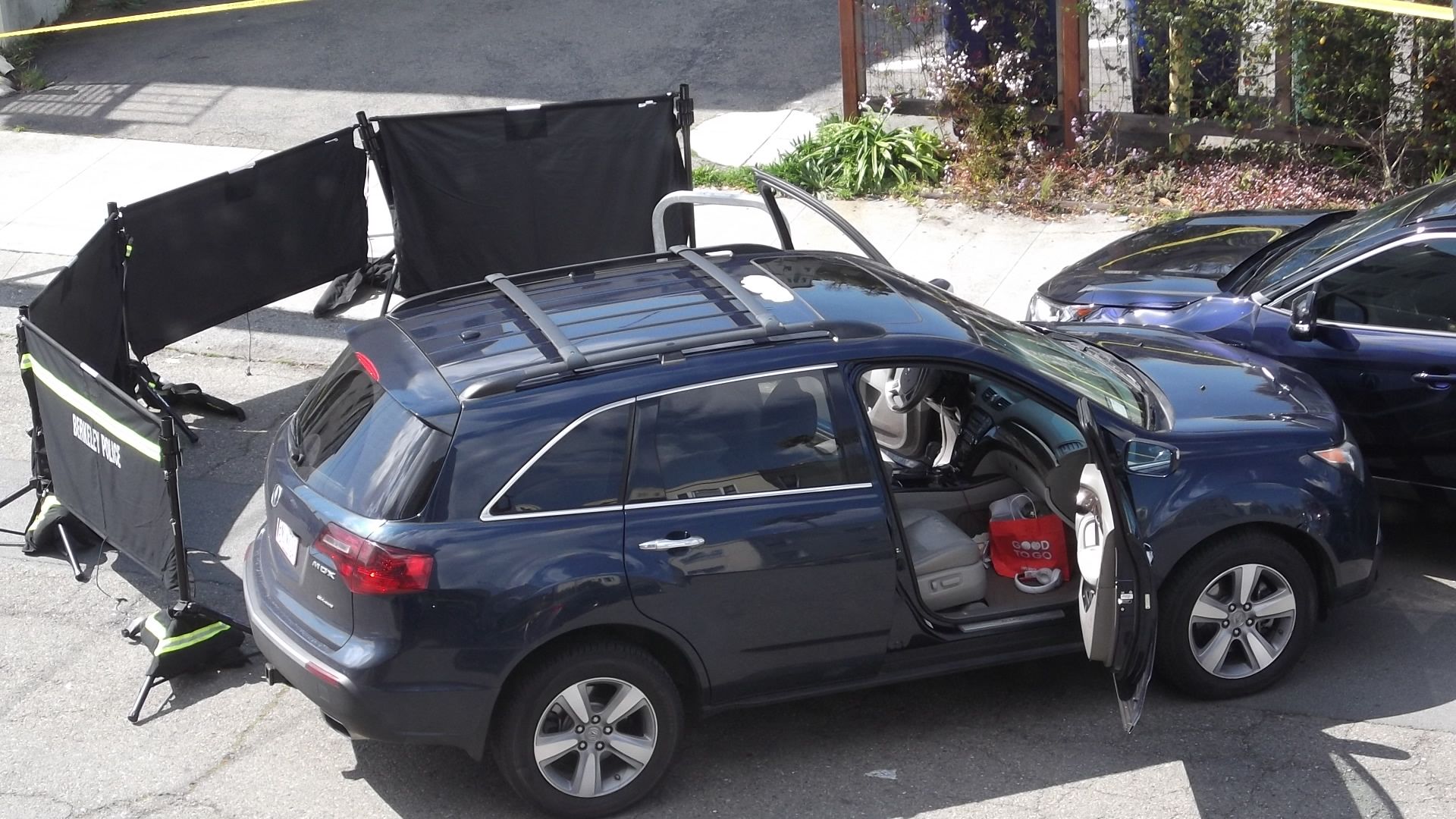 The testimony of two neighbors corroborated Bolton's description of events, however.
One woman said she heard no arguing, no tires screeching and no engine revving before the shooting.
She looked outside when she heard gunfire and noticed an "unusually calm" man in the street. He stared toward a crashed SUV for 10-15 seconds then calmly walked to his car and sped off, she testified.
Another woman, whose window was right next to the murder scene, said she could always hear voices if people were talking outside because of her drafty, old windows.
She said she heard no voices at all before the gun went off. She heard no car engine revving and no tires squealing before the "loud pop," which sounded like a firework.
The noise was so close that she ducked down in fear. But then she heard a woman screaming and considered going outside to help.
As she looked outside, she saw an SUV making impact with another vehicle.
"The car did not seem to be willfully accelerating," she said. "It was a crunch sound rather than a very large crash."
New details emerge on the stand — and change again
When he got before the jury, Askew's story morphed yet again.
He said he approached Craig, and that his plan had been to say "something positive," like "no worries."
He claimed Craig "charged" him, which is why he pulled the gun. He said he gave no warning and made no announcement because the situation moved too fast.
Askew previously said Craig had touched him briefly or lightly. Under cross-examination, he said Craig never actually touched him or made contact in any way.
Initially in court, Askew said he had been about 1 foot ahead of Craig's SUV and 4 feet to its left when he fired his gun.
"I never made it to the driver's side window," he said when he first described the interaction as Beles questioned him.
But he later demonstrated — in an elaborate re-creation with his attorney that involved the extensive use of measuring tape — how he had been right next to the driver's side window when he fired his gun.
Just like Imani Bolton said. That version, at last, was consistent with the bullet trajectory described by police.
Askew said Craig was driving when he fired the gun, which Bolton had disputed.
Askew said he had shot Craig because he was afraid of being run over, although he also acknowledged that he had always been to the left of the vehicle — never in front of it.
He said he had been afraid of being struck by the side of the car, especially the left rear quarter panel, the area above the tire.
"This isn't Tokyo Drift," Ma retorted at one point, a reference to The Fast and the Furious movie franchise where expert drivers "drift" sideways as part of racing maneuvers.
"You can see how the story evolves every time," Ma told the jury. "Whenever someone doubted his version, it changed."
"I didn't handle it as well as I would have liked to"
After the shooting, Askew testified, he went home to his wife of 25 years and their Maltese Poodle, Jazz.
He said he had not stayed to speak with police because he "panicked" and wasn't sure if someone was going to come out of the SUV in a "secondary attack."
When he got home, Askew said he did not tell his wife what happened. He said he was in a "state of shock."
"I clammed up," he said, like a "sea turtle that pulls its legs in and goes inside its shell."
Instead, they went to San Francisco to return the rental car he'd been driving at the time of the murder. And then they went to Costco to buy groceries. When they got home, they cleaned the groceries, a practice some were following in the early days of the COVID-19 pandemic.
Askew said he did not "clean" his gun, but did wipe it down with a microfiber cloth.
He never called police to report the shooting.
The day after the shooting, Askew did call the Richmond Police Department on his neighbor, however, who was playing an electric guitar too loudly, Askew acknowledged during cross-examination.
"My body was doing one thing and my mind was doing another," he testified.
"I did feel horrible about it," he said, of the shooting. And he admitted to some "really poor decision-making after the fact."
"I didn't handle it as well as I would have liked to," Askew testified.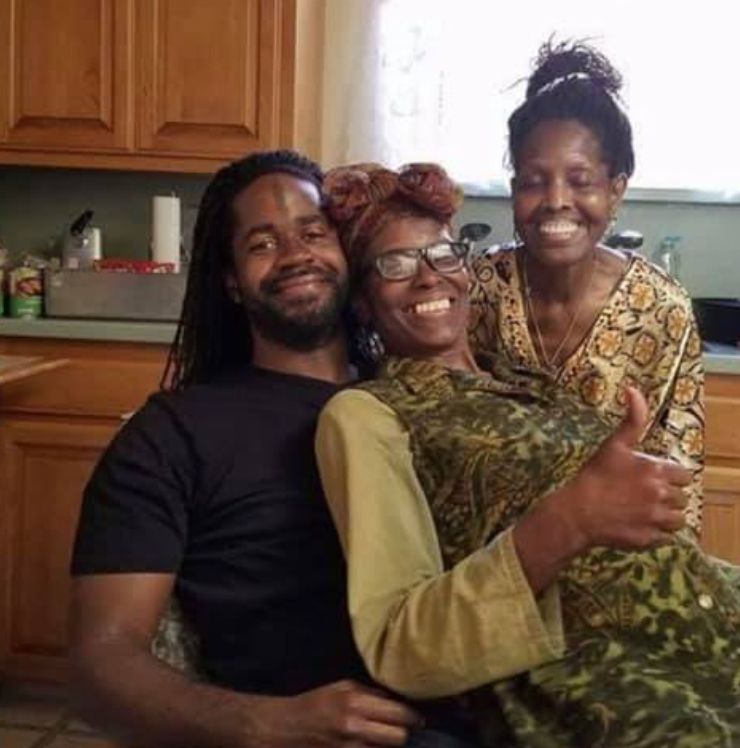 Annie Beles: "Give Lady Justice that not-guilty verdict"
During her closing arguments, defense attorney Beles said what happened on Chestnut Street had been "a tragedy but not a crime."
She said Askew was not the aggressor — but had been "road-raged against."
Beles said there had been some inconsistencies in the witness statements and that Askew had been trying to "defuse the situation" when he got out of his car with a loaded gun and approached Craig.
She also told jurors Askew had feared for his life and shot Craig in self-defense.
"When a person shoots once to get out of the way of a car coming at him," she said, "that's not any more force than is necessary."
Beles also said that, under the law, it did not matter whether the SUV could actually have hit Askew — as long as he believed it could have.
"The danger does not need to have actually existed," she said. "He is entitled to stand his ground."
Ma pushed back and said the law does not, in fact, allow someone to provoke a fight, by pulling a gun, and then shoot the other person.
Beles said Ma wanted to paint Askew as "the greatest scriptwriter in the world."
She urged jurors to remember, when assessing witness credibility, whether someone has a personal stake in the outcome of the case, as well as whether their statements were consistent.
She described her client as someone who was not an "emotional guy."
"He is who he is," she said. "He did the best that he could to describe what happened that day."
Beles acknowledged that her client had lied to police.
"You get to decide the meaning and importance of any false statements," she told the jury.
She also reminded jurors that, once they moved to the jury room, they would have to find Askew guilty beyond a reasonable doubt to come back with a conviction.
"You are not advocates in there," said Beles who, throughout the trial, had worn a black facemask embroidered in white with the scales of justice.
"Give Lady Justice that not-guilty verdict," she said.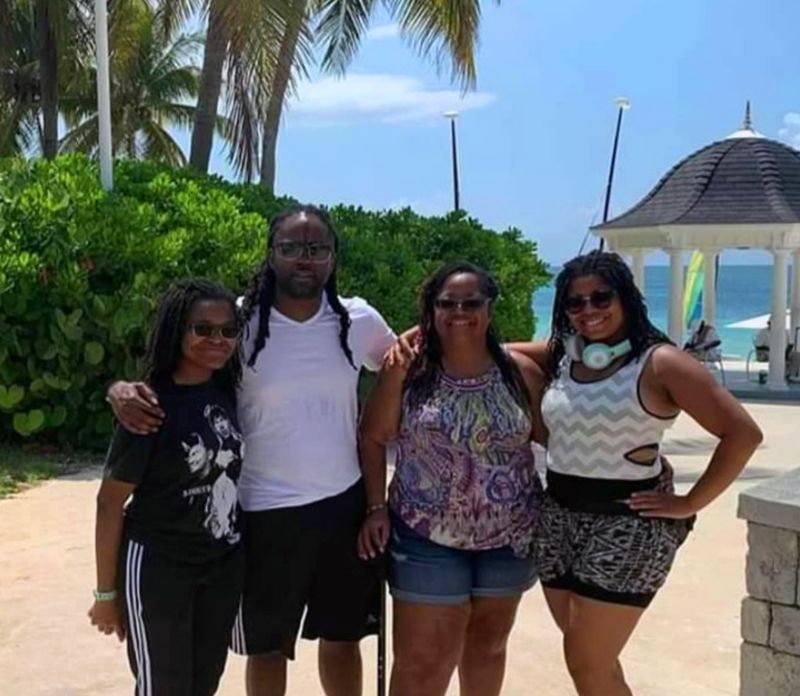 Hosea Askew sentencing slated for January
The jury deliberated from Wednesday morning into Friday afternoon, then returned its guilty verdict.
The jury found Askew guilty of second-degree murder, shooting at an occupied vehicle and assault with a firearm.
He is expected to be sentenced in mid-January.
Beles told The Berkeley Scanner that she plans to appeal.
"We are deeply disappointed in the jury's verdict," she said, as she left the courtroom with Askew's wife, Mercedes Askew, who had attended the proceedings entirely alone for the duration of the murder trial.
By contrast, many members of Diante Craig's immediate and extended family had attended the trial, which began Nov. 7.
Several of them sniffled and cried softly while the court clerk read the guilty verdicts.
Nicole Lewis-Bolton, Diante's mother, said she had felt a mix of emotions during the reading.
"It'll never bring him back. We'll never not miss him," she said. "But at least we have some closure and we feel like some justice has been served."
She continued: "I'm just grateful that they caught him and he is going to pay for what he did. That helps."