Courts
Testimony: Killer was 'incredibly calm' after Berkeley shooting
Witness testimony has continued this week in the trial of a Berkeley "road rage murder" case from March 2020.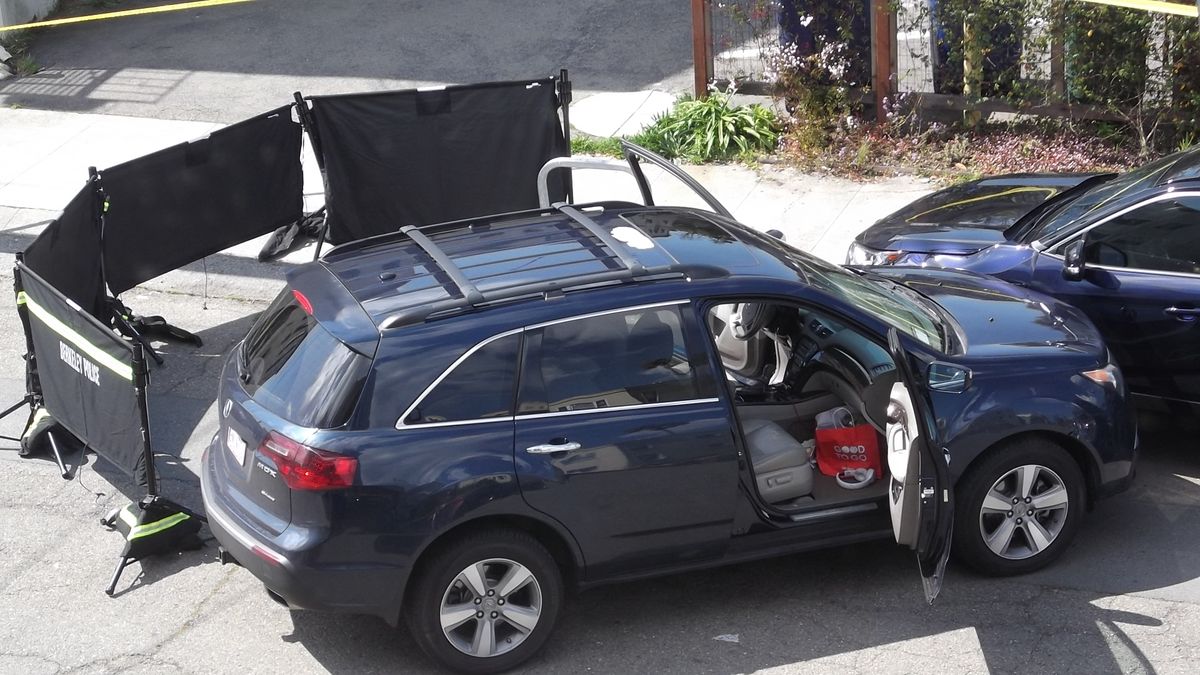 The man who killed 29-year-old Diante Craig stood calmly in the street staring toward the dying man for 10-15 seconds before making a beeline for his car and speeding off, tires squealing, according to witness testimony this week.
Anna Skellenger has been the only Chestnut Street resident to testify that she saw the killer after the shooting in northwest Berkeley in March 2020.
In court Tuesday, Skellenger identified that man as Hosea Askew, who was sitting in the defendant's chair. She initially said she did not have "100% certainty" that she recognized him.
She later clarified her position.
"I believe him to be the person that I saw on Chestnut Street," Skellenger said during cross-examination by defense attorney Annie Beles.
"He was like, OK, done"
Skellenger, who has since moved out of state, said she had been on the phone near her front window March 20, 2020, when she heard a sharp popping noise like a firework.
She immediately looked outside, she said, and saw an SUV that had crashed into a parked car across the street.
Her attention was also drawn to a man standing in the roadway several feet from the SUV, she said.
He was at a 45-degree angle from the driver's side, which she could not see.
The man was staring toward the driver's side, she said, and appeared "incredibly calm." He was standing still with his arms at his sides.
After pausing there staring for 10-15 seconds, Skellenger said, "he was like, OK, done," she had told a police officer at the scene. "He was fuckin' done."
Prosecutor Elaine Ma played the officer's body-camera footage during court this week.
Then the man "calmly walked to his vehicle, calmly opened his door" and got inside, Skellenger testified. He had not appeared injured or emotional.
Once in the car, however, the driver's pace changed: He sped off, tires squealing, according to Skellenger.
"That's kinda what struck me as something off," she said.
"There was nothing I could do"
Skellenger said that she had not seen a gun and did not initially know what had preceded the car crash. She thought it may have been a hit-and-run.
Skellenger, a former flight attendant who was trained in first aid and CPR, ran outside right after the man left to see if she could help.
She found a young woman, the driver's 18-year-old sister, who had come out from the passenger side of the SUV.
Neighbors had heard the young woman screaming right after the shooting. She was covered in her brother's blood.
In the driver's seat, Skellenger said she could see a man who was unresponsive, slumped over.
"There was a lot of bodily harm," she said. "I realized at that point exactly what had happened and I realized there was nothing I could do."
Police video shows immediate aftermath of shooting
Berkeley Police Officer Cesar Coria, and his trainee Officer Michael Godinez, were the first officers to arrive at the scene, Coria testified Tuesday.
They were about a block from the shooting when the call came out over the radio.
They arrived on Chestnut Street just north of University Avenue while the call was still being dispatched.
It was Coria's body-camera footage that prosecutor Ma played in court. It was difficult to watch.
When he arrived on Chestnut, as seen in the video, Coria first spoke briefly with Skellenger. He quickly turned his attention to the wounded man in the car.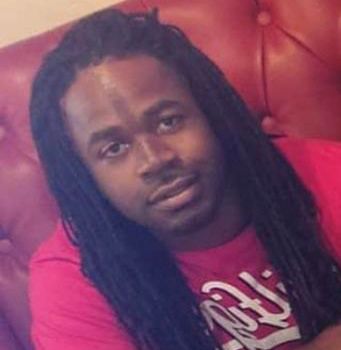 Diante Craig. Nicole Lewis-Bolton
Officer Godinez had been the first to approach Diante Craig in the driver's seat.
When they found Craig, he had an extremely low pulse and was hunched over, his hands balled into tight fists.
"He was unresponsive," Coria said. "It seemed like he was gasping for air. There was blood coming from his mouth."
"Sir, can you hear me? Sir, are you OK?" the officers asked him several times.
"Anybody see it?" Coria called to neighbors who had come outside to see what was going on.
As Coria told Godinez to "grab the CPR mask," a Berkeley Fire Department battalion chief arrived to take over the medical intervention.
BFD had gotten to the scene within a minute of BPD's arrival, Coria estimated.
Firefighters took Craig out of the SUV and laid him down on the pavement to render aid.
But it was too late. Craig was pronounced dead at the scene.
Firefighters covered his body with a thin yellow "privacy blanket" and police erected a black screen around the body until the coroner's office arrived.
During cross-examination by defense attorney Beles, Officer Coria said Skellenger had initially described the man in the street as perhaps 35 years old and 5 feet 10 to 6 feet 1.
She had been looking down from her fourth-floor window when she saw him.
According to his booking record, Askew is 55 years old and 5 feet 7 inches tall.
When Skellenger was on the stand, Beles had asked her to confirm that, at one point during the investigation, she had picked a different man out of a photo lineup created by BPD.
Skellenger said she had only seen the man for perhaps 90 seconds. She also said that, while she had picked one photo out of the batch, she had told police definitively that she was "not sure" it was the right person.
Skellenger's description of the man's behavior on Chestnut Street was entirely consistent, however, in both police body-camera footage and on the stand in court.
The prosecution's case this week also included a BPD crime scene technician who testified about collecting a bullet casing at the scene.
An Alameda County crime lab analyst testified Wednesday that the casing had matched the loaded handgun Berkeley police had recovered from Askew's home during his arrest the day after the shooting.
During the investigation, police had also recovered a bullet that had gotten stuck in the passenger door of Craig's SUV, narrowly missing his sister in the passenger seat.
The analyst said he had not been able to confirm whether the bullet itself was a match to the gun, or to eliminate it, due to "insufficient" identifiable characteristics.
A series of clues led police to Hosea Askew
Berkeley Police Sgt. Andres Bejarano — who was the lead homicide investigator on the case — also testified this week.
He described how he and his colleagues had used surveillance footage to come up with a partial license plate number, then began trying out different number combinations as they worked to identify a suspect.
Craig's sister had told police that the killer's car had a red-and-white license plate, which a BPD officer had identified as a Colorado plate.
Detectives were able to use the license plate information to determine that the killer's car had been a Hertz rental vehicle, Bejarano testified.
Detectives also learned that the car had been abruptly returned to Hertz about two hours after the Chestnut Street shooting, Bejarano said.
They learned that the vehicle had been rented by a Richmond woman, Mercedes Askew, he said.
A records check of Mercedes Askew led police to develop her husband, Hosea Askew, as their primary suspect, Bejarano testified.
When they arrested the Askews the day after the shooting, Bejarano said, Hosea Askew had been "unusually calm."
That was despite the presence of 20-30 BPD Special Response Team members with long guns who showed up at his place in their camouflage uniforms.
"He was not upset," Bejarano said. "He continued to ask what was going on, what he was being arrested for."
(Mercedes Askew initially was arrested on suspicion of being an accessory after the fact, but that case was later dropped.)
The defense has said Hosea Askew will take the stand and that he shot Craig in self-defense because he was afraid of being run down in the street.
Beles told the jury earlier this week that Askew had left the scene and did not wait for police to arrive because he was "in absolute shock in the horror of being attacked."
Neighbors, however, testified that they had heard no argument in the street or engine revving before the single gunshot.
Police made timeline with Hosea Askew's cellphone data
Bejarano said he had also reviewed data from Hosea Askew's cellphone as part of the investigation.
The only outgoing calls he had found on the phone March 20, Bejarano testified, were two calls to Ameriprise Insurance at about 1:20 p.m. and 1:30 p.m. (Ameriprise had handled the Hertz rental, according to prosecution statements Monday.)
There were also three incoming texts from Askew's wife, Bejarano said.
Just before 9:45 a.m. March 20, she had asked him to buy several items at the grocery store, including toilet paper, paper towels, ground beef and several whole chickens. At 10:21 a.m., she asked him to buy latex gloves.
The shooting took place the same week Alameda County's shelter-in-place order had first gone into effect, Beles has reminded the jury.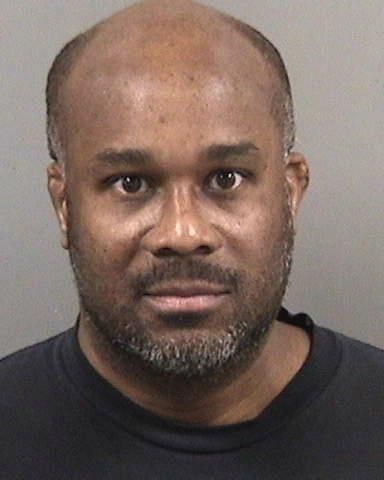 Hosea Askew. Berkeley Police
On March 20, 2020, Askew had spent the morning in Berkeley, grocery shopping at Safeway and depositing money at a nearby bank, according to surveillance footage played in court.
The shooting on Chestnut Street had taken place just after 12:20 p.m., according to witness testimony.
The third text from Askew's wife came in at 12:24 p.m.
"Buy milk," it said, according to court testimony.
Askew had not responded to any of the texts, Bejarano said.
The murder trial resumes Thursday before Judge Rhonda Burgess at the René C. Davidson Courthouse in Oakland.
Don't miss: The Chestnut Street murder trial, Parts 1 and 3