Crime
Berkeley is seeing a spike in robberies; people are worried
"The mayor and police department have to do a better job to protect the area," one resident told The Scanner. "Things are getting worse."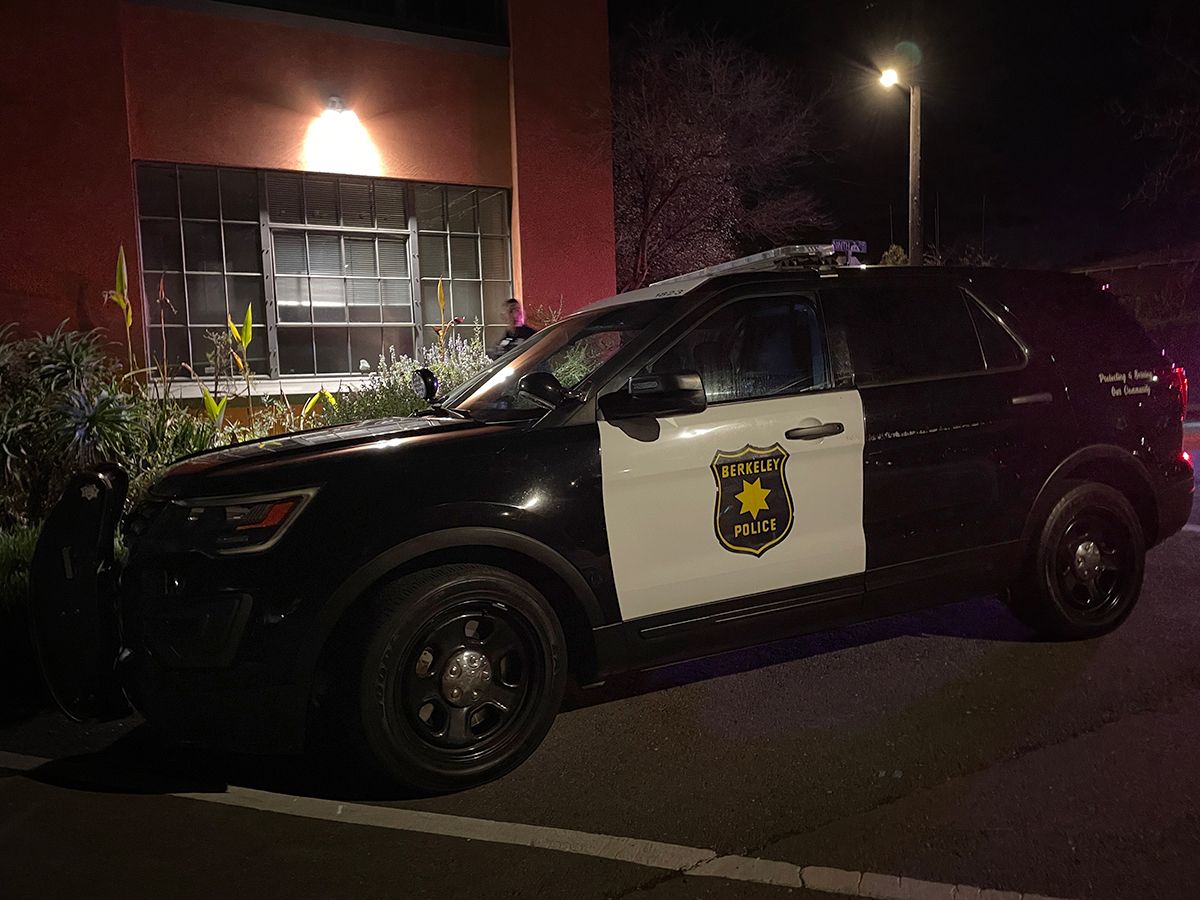 Several robberies in Berkeley this week have left community members concerned.
In one, a woman in her 20s was cornered and attacked by a group of teenagers and young men armed with knives. A security camera captured the incident on video.
In another, a man was punched and violently kicked in the head.
In the third incident, a UC Berkeley student was sitting with her boyfriend outside a popular Fourth Street restaurant when two people who appeared to be teenagers displayed a knife and grabbed her purse.
"The mayor and police department have to do a better job to protect the area," one local resident told The Berkeley Scanner. "Things are getting worse."
And the data seem to support a recent spike in robberies across the city.
Berkeley has had at least 15 robberies in the past week, according to CrimeMapping.com, a repository for Berkeley police data.
That's a significant increase over what has been the norm.
Historically, Berkeley averaged about one robbery a day, but that number dropped significantly during the COVID-19 pandemic.
There were 22 robberies in December and 22 in January.
There have already been at least 21 robberies in Berkeley in the first half of February alone.
A violent robbery on Hopkins Street
The first robbery to come up this week in reader inquiries to The Scanner took place across from Monterey Market on Hopkins Street in North Berkeley at about 11 p.m. Monday.
It involved at least two attackers who approached a local resident, a community member said.
"One jumped him from behind while the other appeared from a dark car (sedan) that pulled up along the sidewalk next to him. They knocked him down and one guy punched him while the other violently kicked him in the head, trying to knock him unconscious."
Local residents intervened and the robbers left in a dark-colored getaway car that may have been driven by a third person.
Young woman robbed, attacked on 10th Street
About 45 minutes later, a woman in her 20s was walking on 10th Street north of Addison Street in West Berkeley when several people — who appeared to be teens and young men aged 16 to 22' "cornered" her, police said.
Armed with knives, they robbed her of her cellphone and backpack, "punching her and pushing her to the ground," the Berkeley Police Department said.
The group left in a silver older-model car.
A local resident's security camera captured the incident on 10th Street. The robbery appears at some distance in the frame, but the footage and audio are still disturbing.
Neighbors who live near the site of the 10th Street robbery told The Berkeley Scanner that it had left them deeply unsettled.
"The incident last night really shook me," one longtime resident who is in her 80s said this week. "I've never felt unsafe in this neighborhood. But I feel unsafe now."
The woman, who's lived in Berkeley for 41 years, said she usually walks her dog before she goes to bed. She's now begun letting the dog out in the backyard instead.
She also stopped carrying a purse when she walks outside so she doesn't look like a target.
The woman said better lighting in the neighborhood could help and that she'd like to see a more proactive approach to public safety by city officials as well as Berkeley police.
"It just seems like nobody cares, which I find very troubling," she said. "It doesn't feel good. I don't know what the answer is."
💡
Did you know? The Berkeley Police Department has a security camera registry to assist in the investigation of crimes. Learn more on the city website.
A more recent Berkeley transplant, who moved to the city in the early days of the coronavirus pandemic, said he had been disturbed by the level of serious crime in the area.
Around the time he moved to the block in 2020, a UC Berkeley student out for a nighttime stroll was killed in an unprovoked attack while walking about a mile away.
Gunfire and shootings happened in the neighborhood with relative frequency last year. The man also recalled a SWAT team raid on the block.
Just this month, he said, a stranger went through numerous properties in the neighborhood and made off with quite a haul. It included more than $7,000 in goods from just one of those homes.
The culprit then went up to University Avenue and spent several hours organizing his take, which included three stolen bikes, before loading the goods onto an AC Transit bus, the resident said.
The resident himself had then gone to local businesses to collect security footage in an effort to help police solve the crime, he said.
"I want to know what the city is doing to reduce the crime," he said. "Do something so that, at dusk, I'm not locked in my house until dawn. And that's what I feel like. You can't go anywhere."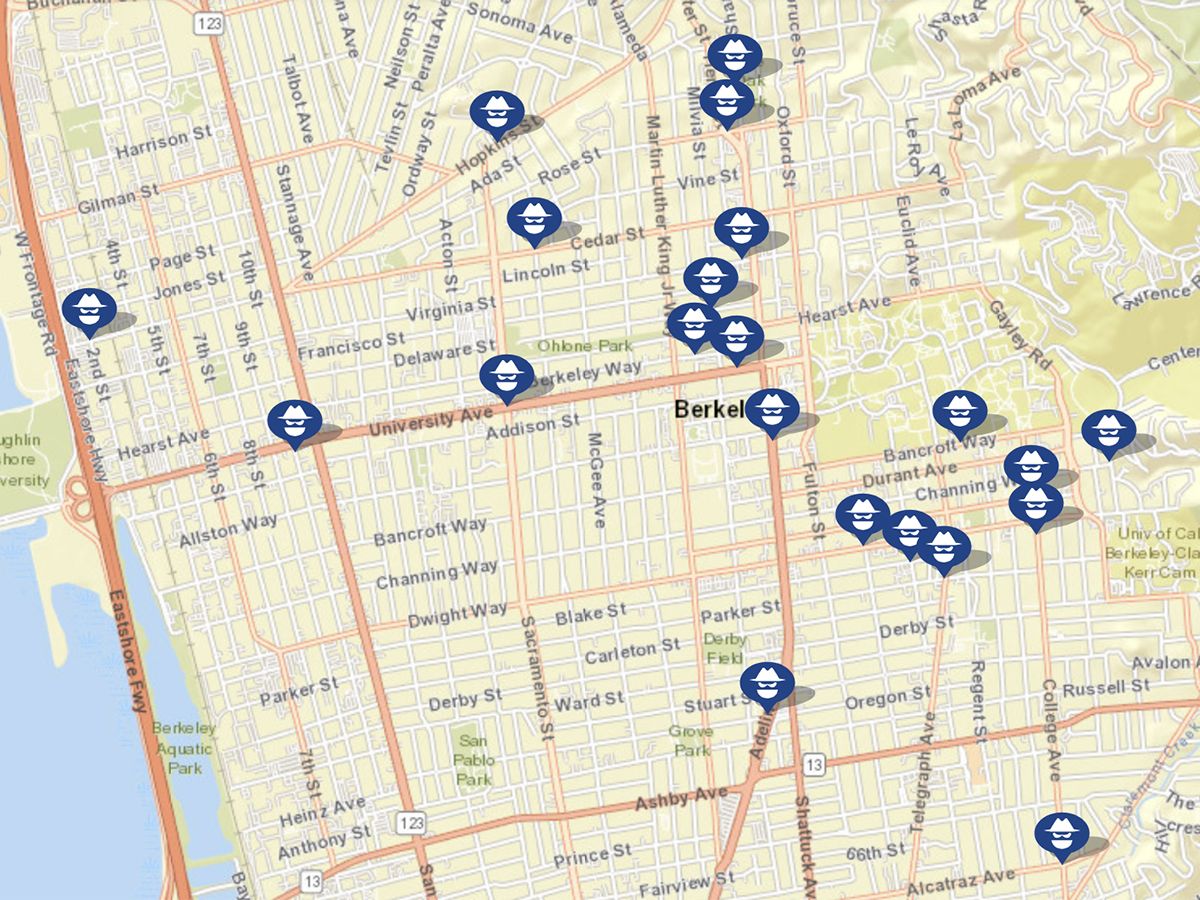 Woman robbed on Fourth Street in northwest Berkeley
Even more recently, on Wednesday night, police said a young woman was sitting with her boyfriend eating outside Iyasare at 1830 Fourth St. when they were confronted.
The woman — who is a UC Berkeley student, a reader told The Scanner — had set her purse on the bench beside her.
While they were eating, a stranger "reached over the short wall and grabbed the purse and a second suspect displayed a knife to keep the victim's boyfriend from chasing them," police said in response to a Berkeley Scanner inquiry.
The thieves ran to a gray sedan waiting nearby and left.
Witnesses described the group as Black male juveniles, about 5 feet 5 inches tall. One wore a light-colored puffy jacket while the others wore dark-colored puffy jackets.
Police have not said whether they believe any of the recent robberies are linked, but The Scanner has asked if that is a possibility.
This story will be updated if additional information becomes available.
🚨
Readers asked us about these incidents, which resulted in this report. Have questions about crime in Berkeley? Alert The Berkeley Scanner.