Disaster preparedness
Magnitude 3.6 earthquake shakes Berkeley, Bay Area
The quake came at 3:39 a.m. with the epicenter in El Cerrito.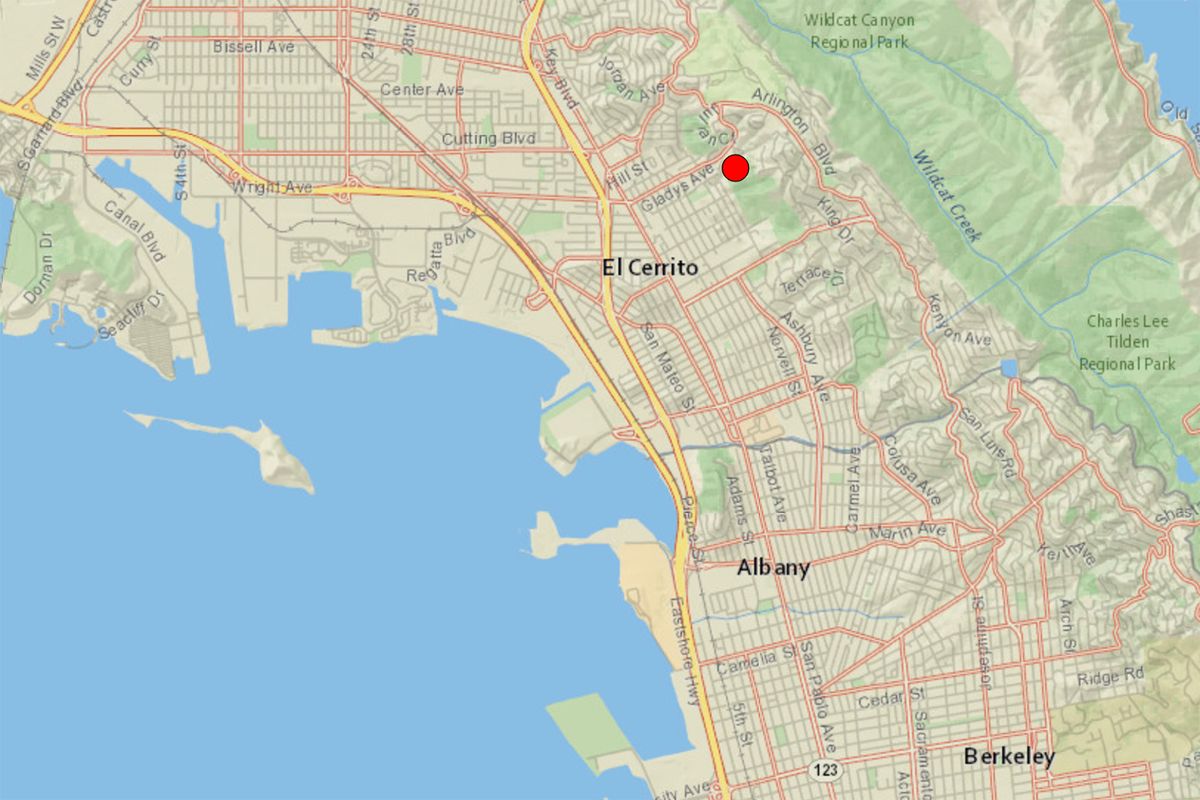 An earthquake rattled Berkeley early Saturday morning and appears to have been the strongest shaker in the area in some time.
The quake came at 3:39 a.m. with the epicenter in El Cerrito north of Berkeley.
The 3.6 magnitude earthquake had a depth of about 3.6 miles, according to U.S. Geological Survey reports.
Many people said the earthquake woke them up and felt intense.
"Set off a car alarm on our street. The motion of that one was crazy," wrote one local resident on Twitter.
"Wow. That was the biggest one I felt in years. No alert from @USGS_ShakeAlert, nothing initially on https://earthquake.usgs.gov or Google Homepage. Surprising!" tweeted Stefan Lasiewski.
"Set off my house alarm. Felt like a bus hit my house," wrote Ariel Nava.
"It sounded louder than Loma Prieta, though I was outdoors when that one struck," wrote David Yee.
Residents in Benicia, Hercules and San Francisco also told The Scanner that they felt it.
The last earthquake widely felt in Berkeley was in mid-September. It was a magnitude 2.9.
The Bay Area's biggest earthquake in recent months happened in late October when a 5.1 magnitude earthquake, followed by a magnitude 3.1 aftershock, hit 20 miles outside San Jose.
This story was updated as more information became available.