Shootings
Felon charged with shooting at off-duty Berkeley police officer
Authorities believe Marzel Parker used an automatic weapon based on "audio recording from nearby security video and the volume of rounds fired."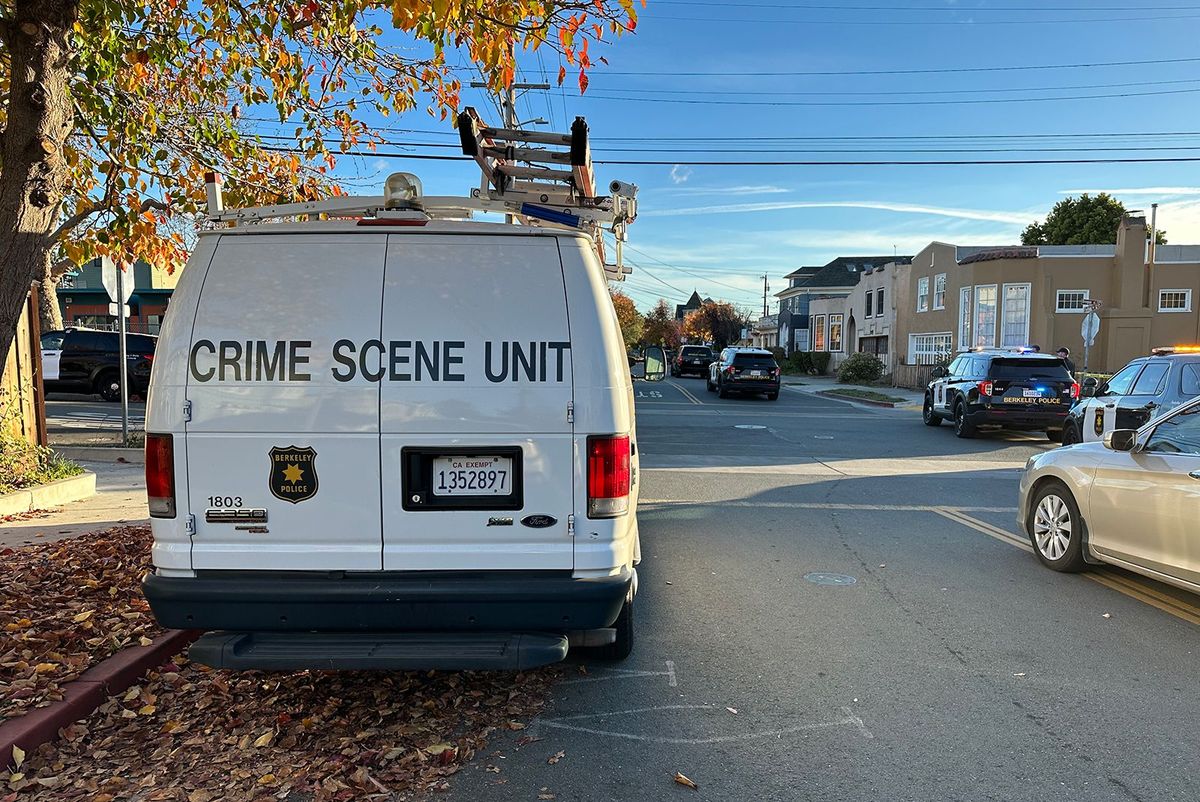 An Antioch man has been charged with opening fire on an off-duty Berkeley police officer who recognized him from a recent auto burglary, according to court documents and records online.
No one was hurt in the Nov. 30 shooting, but police found 22 discarded rounds at the crime scene, which was near an elementary school where children were present.
Authorities believe the shooter was armed with an automatic weapon based on "audio recording from nearby security video and the volume of rounds fired."
Police arrested 27-year-old Marzel Parker on Tuesday "after he was contacted by law enforcement related to a stabbing assault in Contra Costa County," court records show.
Parker is on federal probation related to a firearms conviction and has multiple arrests related to "shootings, attempted murder, robbery and firearms offenses," police wrote in court papers.
The entirety of the Nov. 30 shooting in Berkeley was captured on video, police wrote.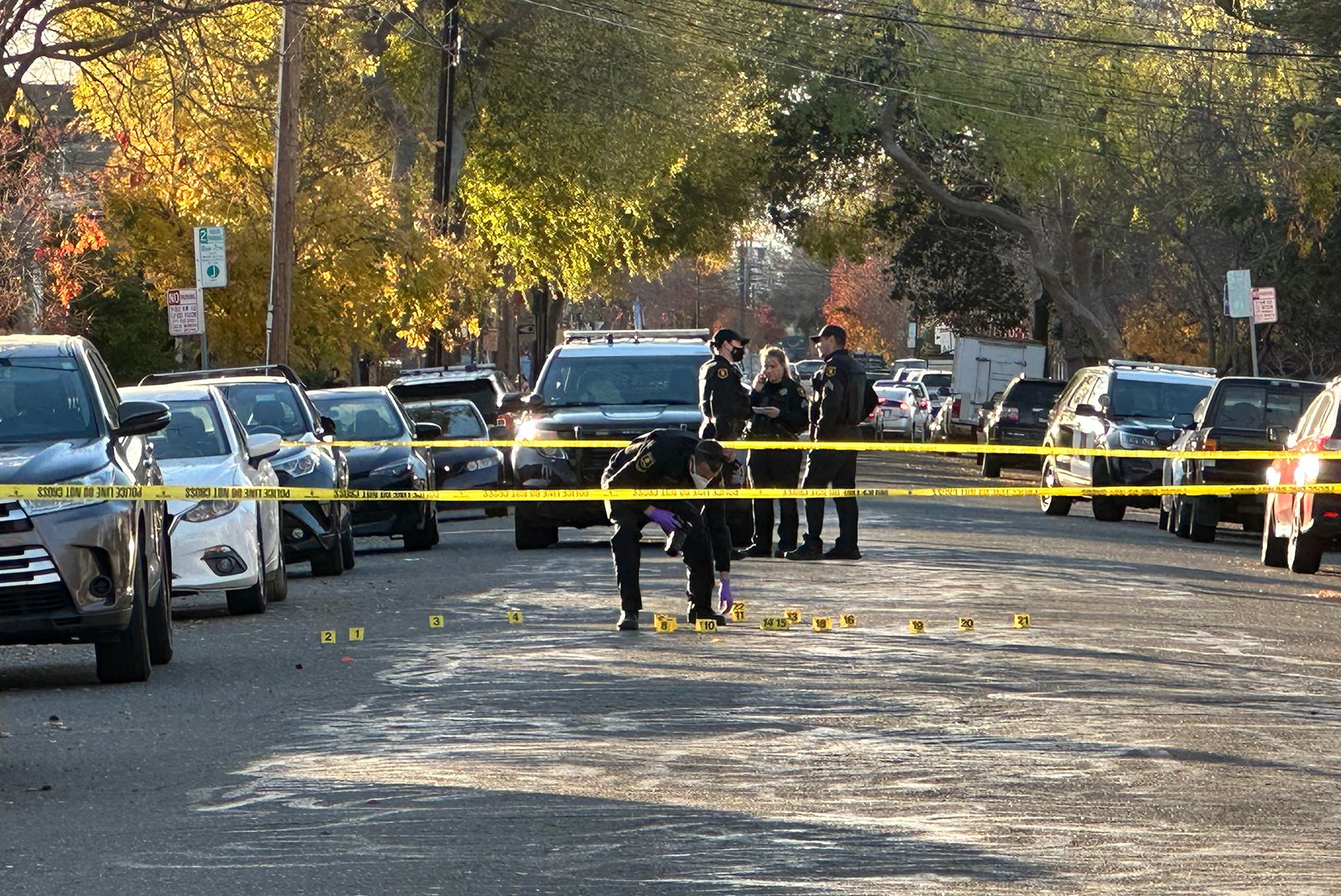 Berkeley Police Officer Alfonso Lomeli had been on his way to work at 3 p.m. Nov. 30 when he spotted the suspect from an auto burglary in Berkeley that had taken place just the night before, according to charging papers.
A witness had photographed the auto burglary suspect's vehicle, near College Avenue and Russell Street, and reported the crime to Berkeley police.
The night of the auto burglary, Lomeli had looked at several photographs of Parker, who was the registered owner of the vehicle, police wrote.
As Lomeli drove to work Nov. 30, he saw Parker driving into Berkeley in the same car, according to court papers.
Lomeli called BPD's dispatch center and asked for officers in marked patrol units to stop the driver, police wrote.
They didn't get the chance.
A couple of blocks later, the driver stopped mid-block on Oregon Street — near Sylvia Mendez Elementary School — "and immediately started shooting in the direction of the off-duty officer's vehicle," police wrote.
Lomeli stayed in his car and backed away from the shooter. He was able to escape unharmed.
When police arrived, Lomeli identified Parker as the person who had shot at him, according to charging papers.
Investigators say cellphone records placed Parker in Berkeley during both the Nov. 29 auto burglary and the Nov. 30 shooting.
That cellphone was turned off after the shooting, however, and remained off as of this week, police wrote.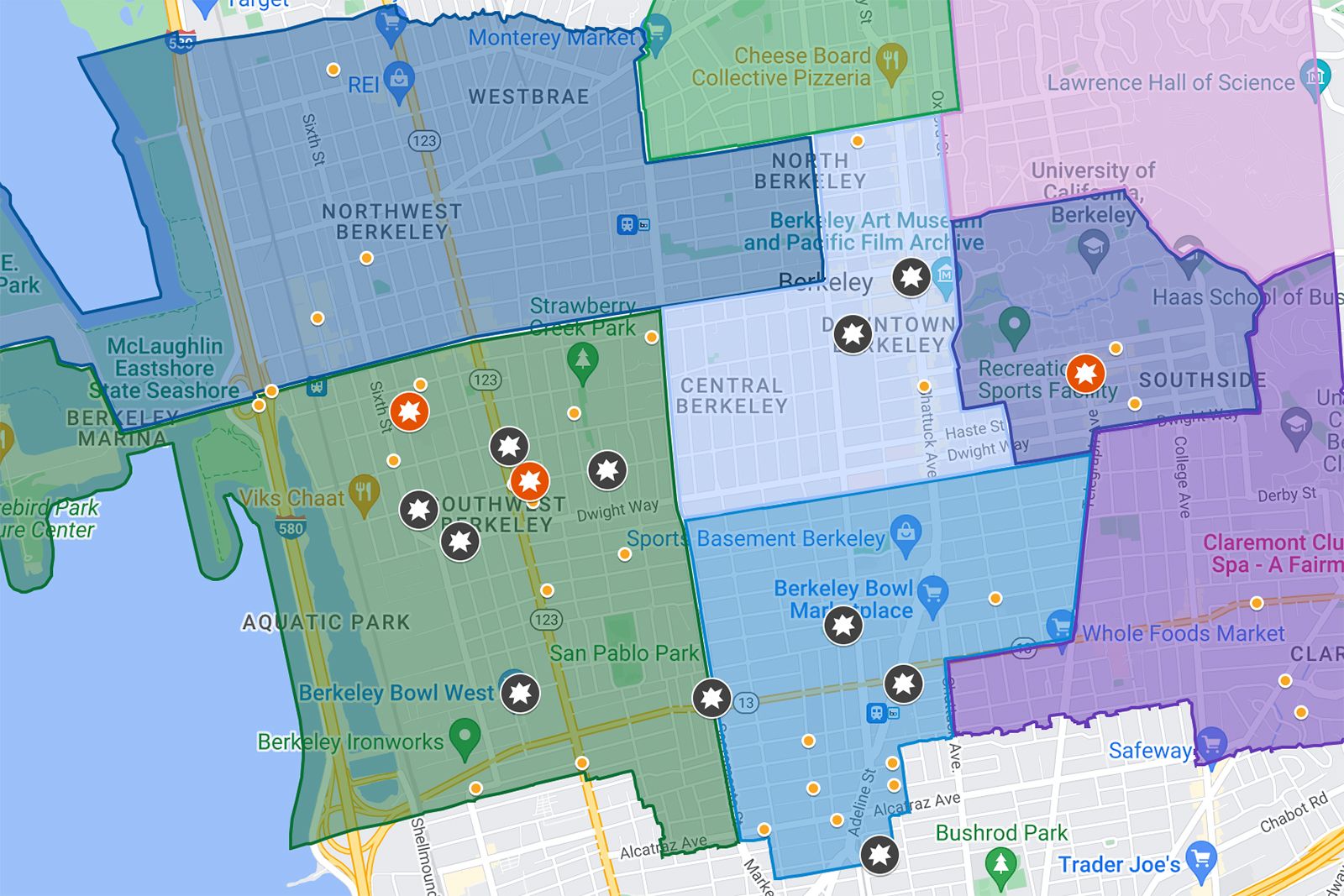 On Dec. 2, Berkeley homicide detectives got an arrest warrant for Parker.
Police arrested him Tuesday at John Muir Hospital in Walnut Creek, according to court papers.
No further information was immediately available about the stabbing investigation from Contra Costa County.
Also on Tuesday, investigators searched Parker's home in Antioch: "Several items of evidence were recovered that link Parker to both the auto burglary and the shooting," police wrote.
The Alameda County district attorney's office charged Parker on Tuesday with assault with a firearm, shooting at an occupied motor vehicle, and possession of a firearm by a felon, according to court papers.
Parker has also been charged with a number of special allegations that could increase the severity of his sentence if he is convicted.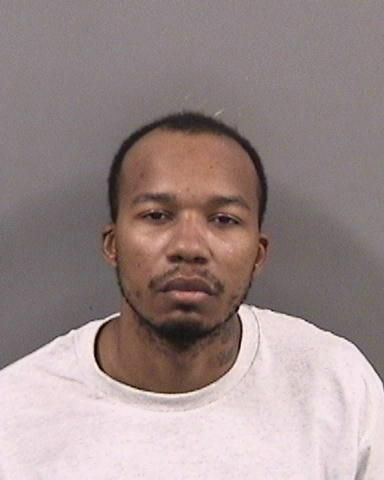 Marzel Parker. BPD
Parker has several serious convictions on his record: for assault with a deadly weapon in Alameda County in 2015; and for assault with force likely to produce great bodily injury, along with grand theft, in San Francisco in 2016.
He received prison terms in both cases, according to court papers.
He was also convicted, in federal court in San Francisco in 2019, of being a felon in possession of a firearm. He was sentenced to federal probation, according to charging papers.
Parker is scheduled for arraignment Wednesday morning at Wiley Manuel Courthouse in Oakland.
No bail amount is listed in his booking record online.
There have been about 50 shootings in Berkeley in 2022, killing three and wounding 16.
See The Berkeley Scanner's 2022 gunfire map for a comprehensive look.