Policing
Berkeley Police Accountability Board to council: Police chief vote must wait
Council is slated to vote Tuesday night to appoint Interim Berkeley Police Chief Jen Louis to the permanent position.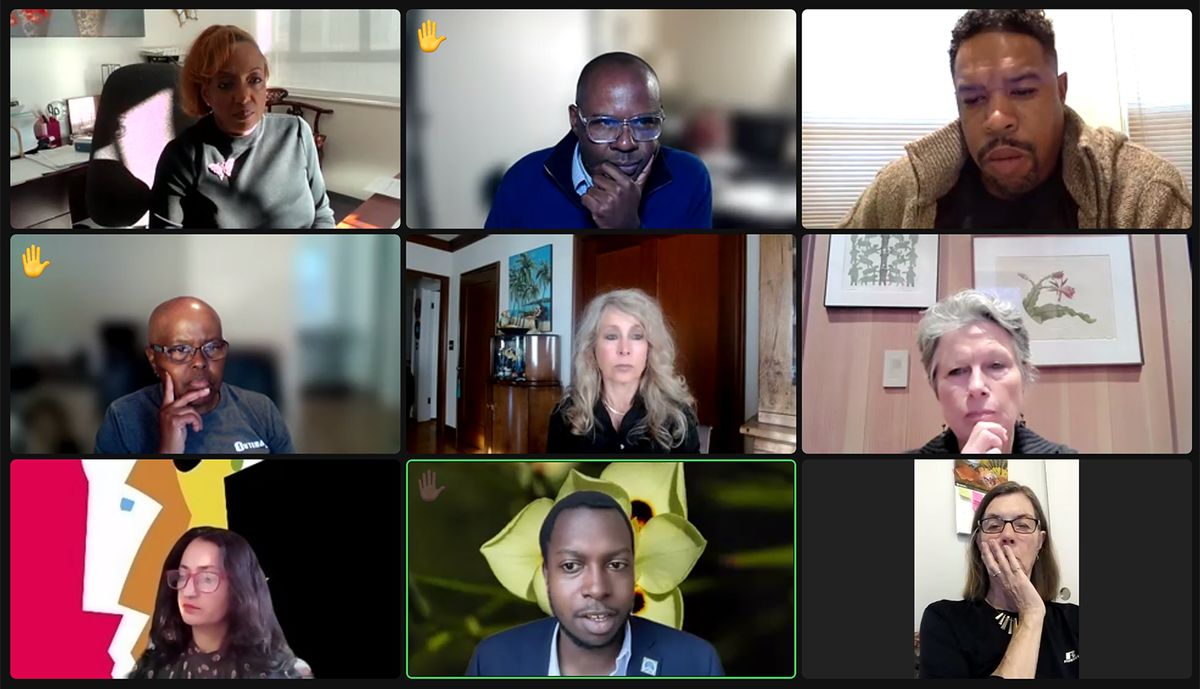 Berkeley's police oversight board voted unanimously Tuesday afternoon to ask the City Council to put off the appointment of a permanent police chief in the wake of recently leaked text messages implicating the police union president.
The Police Accountability Board (PAB) had called a special meeting Tuesday to ask for the postponement following allegations of police misconduct involving BPD's Bike Force, a proactive unit focused downtown and in the Southside neighborhood near UC Berkeley.
The City Council is slated to vote at its regular Tuesday night meeting to appoint Interim Berkeley Police Chief Jen Louis to the permanent position.
But members of the PAB and the public who spoke Tuesday afternoon said that decision needs to wait.
The city has said it will hire an outside firm to conduct a full investigation into the misconduct allegations.
PAB members said they support that investigation and also plan to launch their own probe, starting with a review of any BPD policies that relate to the allegations raised by terminated Berkeley Police Officer Corey Shedoudy.
Shedoudy, who had been a member of the bike team, said the unit had "arrest quotas" and used "questionable legal tactics" such as "stop and frisk, probation searches with no reasonable suspicion of a crime, and a very loose interpretation of stay-away orders from UC Berkeley."
Officers familiar with the unit say there were no such orders or illegal practices. The city fired Shedoudy after evidence came to light that he had intentionally collided with a car in 2020, sources familiar with the investigation told The Berkeley Scanner.
Last week, Shedoudy — who has appealed the city's decision to fire him and is awaiting its final determination — sent a letter to city officials to alert them to his allegations.
As part of his letter, he included dozens of text messages he said came from group texts by members in his unit. Many of the messages included offensive remarks that appeared to be from the police union president.
During public comment Tuesday, some speakers called for a criminal investigation by the Alameda County district attorney's office into Shedoudy's claims.
"This is a big surprise. I'm not sure what's going on — but it smells terrible," said a speaker with the Zoom name Edward Stres. "How much do we have to insist that we are Berkeley? It's very disturbing."
Others said Berkeley needs a police chief who is committed to change — and they weren't convicted Louis was that person.
"There's no way we can have a new police chief under this kind of atmosphere," said Mansour Id-Deen, president of the Berkeley NAACP. He said the group would watch the city's actions closely in terms of the impending investigation.
PAB members were careful to say that, while the allegations that had been put forward were disturbing, they were also committed to keeping an open mind.
Board Chair John Moore said the PAB will demand transparency while remaining objective: "We have to vet the allegations before us. As an investigative body, we can't run to any judgment. We want to be fair and impartial."
Other board members expressed similar sentiments.
"These facts haven't been vetted. They're allegations at this point. We're not assuming anything," said Board Member Kitty Calavita.
In response to questions from Board Member Ismail Ramsey, City Attorney Farimah Brown told the board her office planned to bring back guidance in the coming weeks about how the board's investigation could proceed.
"It's our highest priority right now," she said.
Ramsey said he hoped it was clear the matter required "immediate attention."
In addition to voting to ask council to put off the police chief vote, the board also voted to launch its policy investigation and to ask for the preservation of all records related to the Downtown Task Force and BPD Bike Force, including all relevant materials related to members of the unit during the time of the allegations.
The regular City Council meeting begins Tuesday at 6 p.m. See our full Twitter thread from the PAB meeting. Follow live meeting updates from The Berkeley Scanner on Twitter.