Policing
It took 20 months, but Berkeley has picked its new police chief
Jen Louis has served as interim police chief since March 2021. A City Council vote to make the decision final is set for Nov. 15.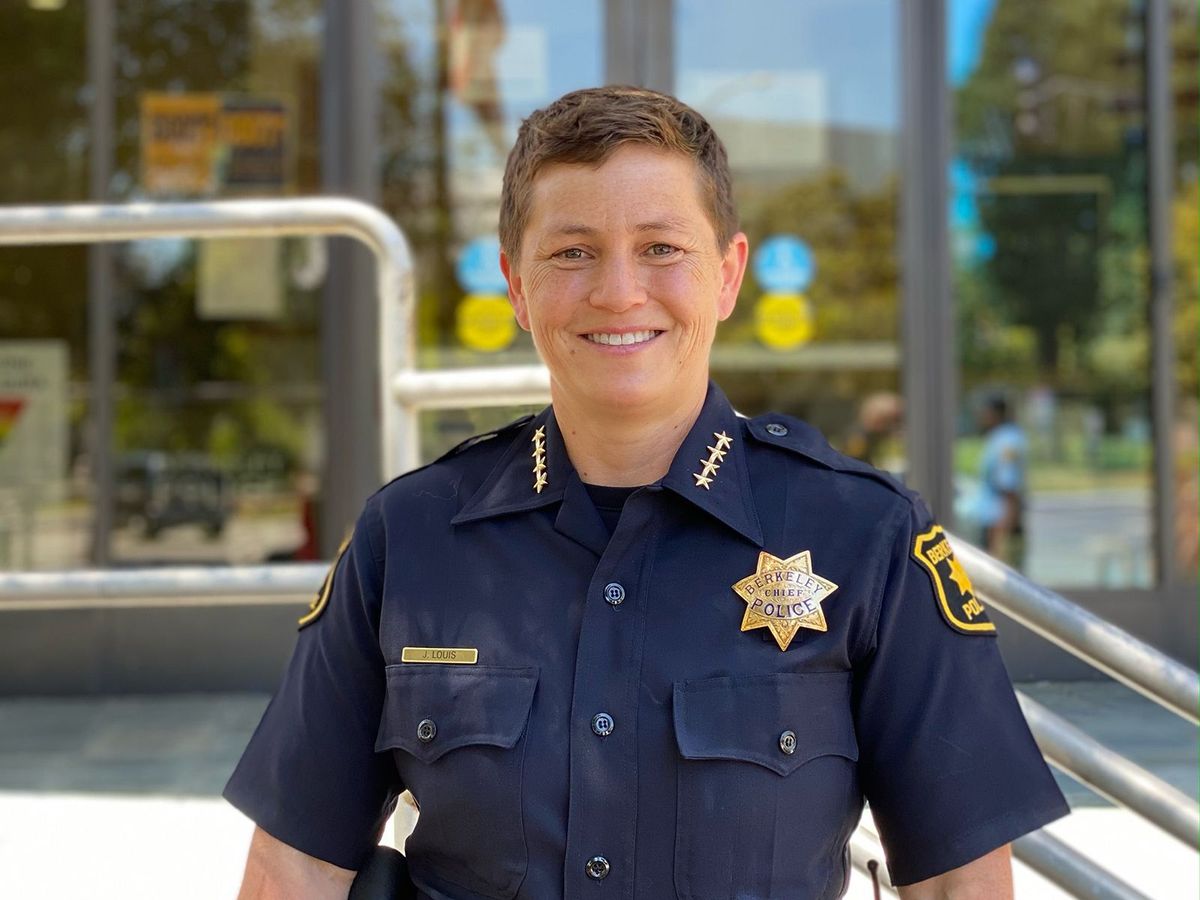 In a protracted process marked by a series of delays, the city of Berkeley has selected Jen Louis as its permanent police chief.
Louis has served as interim Berkeley police chief since March 2021 when former Police Chief Andrew Greenwood retired.
In April 2021, the city said its police chief selection process would take six months. It ended up taking much longer.
In September 2022, the city interviewed three finalists for the permanent Berkeley police chief position and ultimately landed on Louis as the top pick.
The news was announced just minutes ago during a City Council agenda committee meeting Monday afternoon. Council is expected to vote on Louis' appointment, to make the decision final, at its regular Nov. 15 meeting.
"What humbles me is that, if approved on the 15th, I will be the first Asian American, first woman, and first openly gay chief of police for our city," Louis told The Berkeley Scanner shortly after Monday's announcement. "I feel grateful to have worked alongside so many talented, passionate and caring professionals in the department. And I'm inspired to continue to serve and lead our agency as we care for and protect our community and support progress towards reimagined overall public safety for our city."
Louis is set to take the reins — for good — with some challenges ahead: Department staffing, for example, is at a historic low. The agency has about 150 officers on the payroll, but the number available to respond to calls is in the high 120s.
In July, the City Council authorized BPD to hire as many as 178 officers, but it has not been able to get anywhere near that target as veteran officers have retired or left for other agencies in recent months. And many more retirements are expected.
The city is also working to set up a number of alternative response programs, such as the Specialized Care Unit, where unarmed staff would respond instead of police to calls involving people in mental health crisis. But that unit has not yet gotten off the ground.
Louis is a Bay Area native who was hired at BPD in 1999, the city manager said in a memo last year.
She went on to work in "patrol, as an investigator and supervisor in the Special Victims Unit, as a member, team leader and commander of the Special Response Team" and as commander of the Support Services Division.
She became a captain at the Berkeley Police Department in mid-2016.
Louis also brought experience in contract negotiations and led BPD's "response to the COVID-19 pandemic," City Manager Dee Williams-Ridley wrote last year.
"Health and wellness of the Department and the community has always been a cornerstone of her service, and I am fully confident in her abilities to move the department forward," Williams-Ridley wrote in 2021.
Before being hired at the Berkeley Police Department, Louis attended the Santa Clara University School of Law. She was admitted to the state bar in 1997 but has not had an active law license since 1999, according to state records.
Louis has been chief during a relatively quiet time for the agency. The large-scale political protests in Berkeley that drew national attention to the city have not happened during her tenure.
She worked to implement substantial recommendations related to Fair and Impartial policing work — designed to reduce enforcement disparities — and was closely involved with Berkeley's efforts to reimagine public safety in the city.
Earlier this year, she announced the creation of a new Berkeley Police Transparency Hub designed to make it easier for the public to analyze data related to police stops, use of force and other issues of public interest.
Police chief recruitment was slow to start; we don't know why
The city has not said why the Berkeley police chief selection process took so long.
In February, the city brought on William Avery & Associates, Inc.,  through a $25,400 contract, to lead the police chief search. That was nearly a year after the former chief left.
In May, the firm conducted a community survey to collect input to "help shape the recruitment profile and define core competences to identify, screen and evaluate candidates."
The firm received 273 responses to that survey, including from 242 Berkeley residents, the city manager said in June. No other information about the survey has been made available.
The Berkeley Scanner will continue to report on the police chief decision as more information becomes available.
Note: This story was updated shortly after publication with comments and context from Chief Louis.