Traffic safety
Halloween hit-and-run spurs traffic safety audit on Derby
"I just grabbed him up onto my body and just held him, screaming," the mother of the boy who was hit said Wednesday. The driver "never stopped."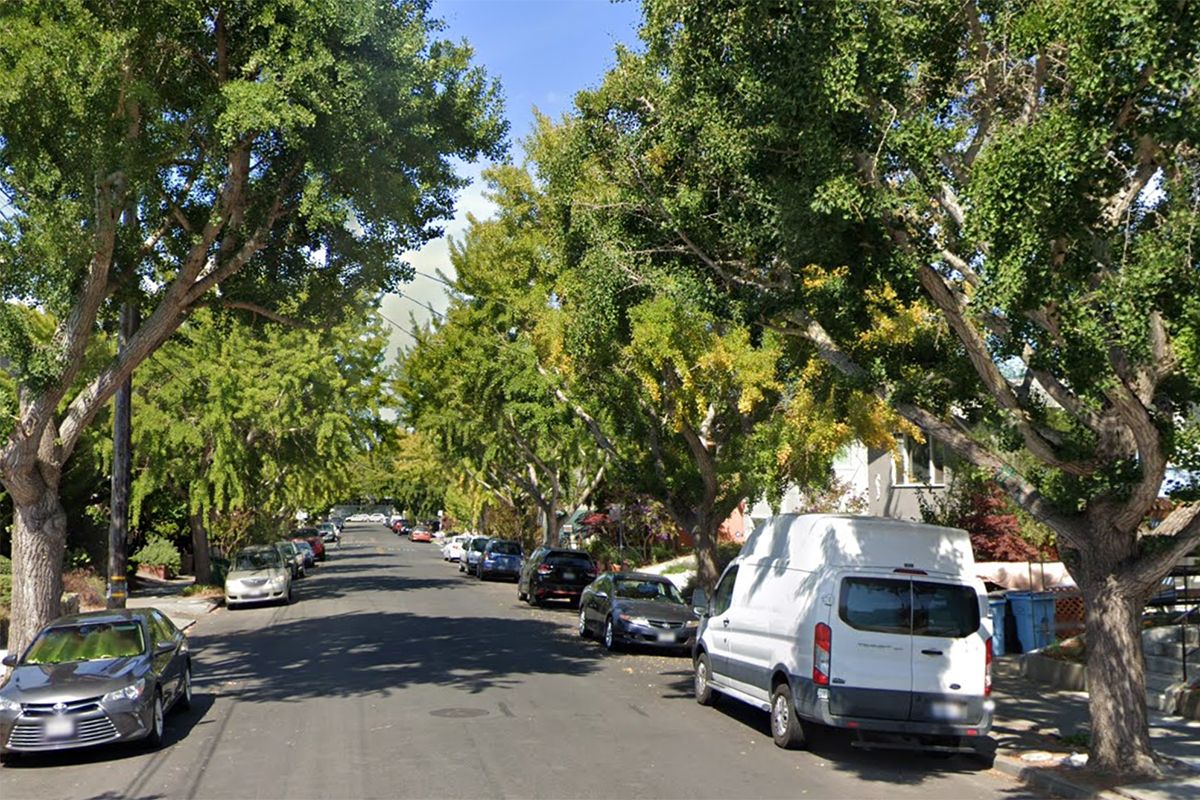 The city of Berkeley is taking a close look this week at the streets where a hit-and-run driver struck a 7-year-old boy on Halloween to determine what short-term improvements may be possible.
The boy suffered a broken leg and pelvis but has now returned to school with the help of a wheelchair, his parents said this week.
On Wednesday, his mother Shannon Mitchell described the harrowing scene on Halloween to a City Council policy committee focused, in part, on safer streets.
"I ran over to him immediately because I knew that I didn't want my child to die on the street. And so, despite the instinct to not touch him because I knew he was hurt, I just grabbed him up onto my body and just held him, screaming," she said. "It was the most horrific seconds of my life."
Mitchell said a Ring camera caught audio of the crash, in the 1200 block of Derby Street, and the driver speeding away too fast to even see the color of the vehicle.
"It never stopped," Mitchell told officials. "It never slowed down. It actually accelerated."
A group of kids including Mitchell's children had run across the street when they spotted a house where they wanted to trick-or-treat, she said. It was about 6:25 p.m.
Her son had lagged slightly behind the group and was hit by a driver going at least 40 mph after coming around the corner from Mabel Street, she said.
"His body slammed onto the hood. It slammed onto the windshield. And then he flew across the street," Mitchell said. "It happened so quickly. It felt like it was dark but it was bright."
In those first moments, she said, overwhelmed by shock and emotion, she imagined the worst possible outcome. Fortunately for everyone, the boy's injuries were not critical.
Berkeley police say they are still investigating the crash and reviewing surveillance footage. They are also "looking for any info we can to help identify the suspect vehicle and/or driver," BPD told The Scanner this week.
💡
Berkeley police have asked anyone with information about the crash to call BPD's Traffic Unit at 510-981-5980.
Mitchell said the Ring video captured the sound of both the impact and the immediate aftermath of the crash.
"You hear his pumpkin candy bucket snap and candy fly through the air. You hear the impact of my child hitting the car. You hear me screaming, a guttural parent's scream, 'My baby, my baby, my baby,'" she said. "Because I was holding my dead child. That's what I was going through in that moment."
After the crash, Mitchell and her wife Alicia Schmidt started a Change.org petition to urge the city to take action on safer streets. The petition has now been signed almost 15,000 times.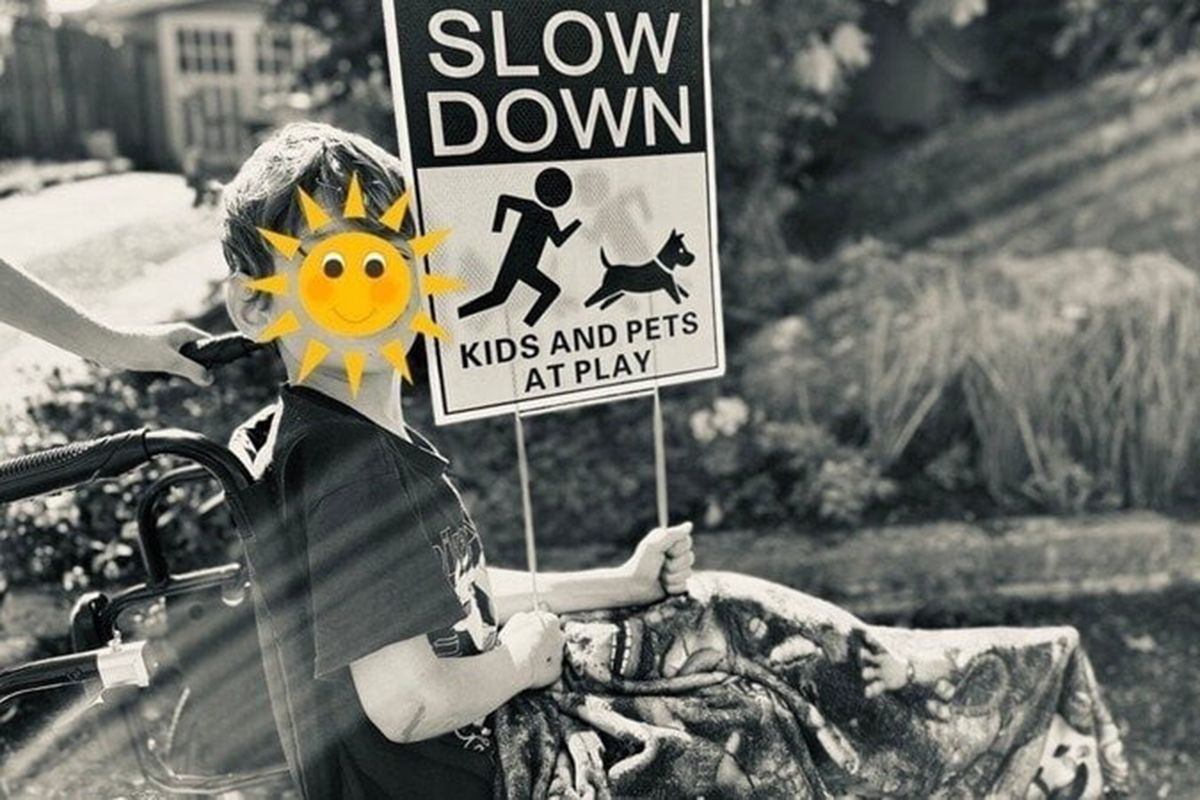 After Mitchell addressed the Facilities, Infrastructure, Transportation, Environment & Sustainability policy committee Wednesday afternoon, acting transportation manager Hamid Mostowfi explained what his staff is doing now in terms of a rapid response.
Over the next week, he said, an inspector would visit the scene to review the existing traffic control devices and determine whether any signage needs to be upgraded, along with other possible short-term fixes.
Staff is also discussing the possible installation of crosswalks, yield-to-pedestrian signs and "slow pavement" measures, Mostowfi said.
Longer-term solutions might include speed tables or stop signs, but that would take more money and more analysis, he said.
"Our goal is basically to raise the visibility of pedestrians," Mostowfi said. "I'm expecting to have more detail next week."
The Alameda County Transportation Commission is already working with the city on some projects in the neighborhood to slow traffic and improve pedestrian and cyclist safety, principal planner Eric Anderson told officials.
That includes six new speed tables planned on Mabel Street and the "daylighting" of crosswalks, in line with state law, by painting curbs red within 20 feet of intersections.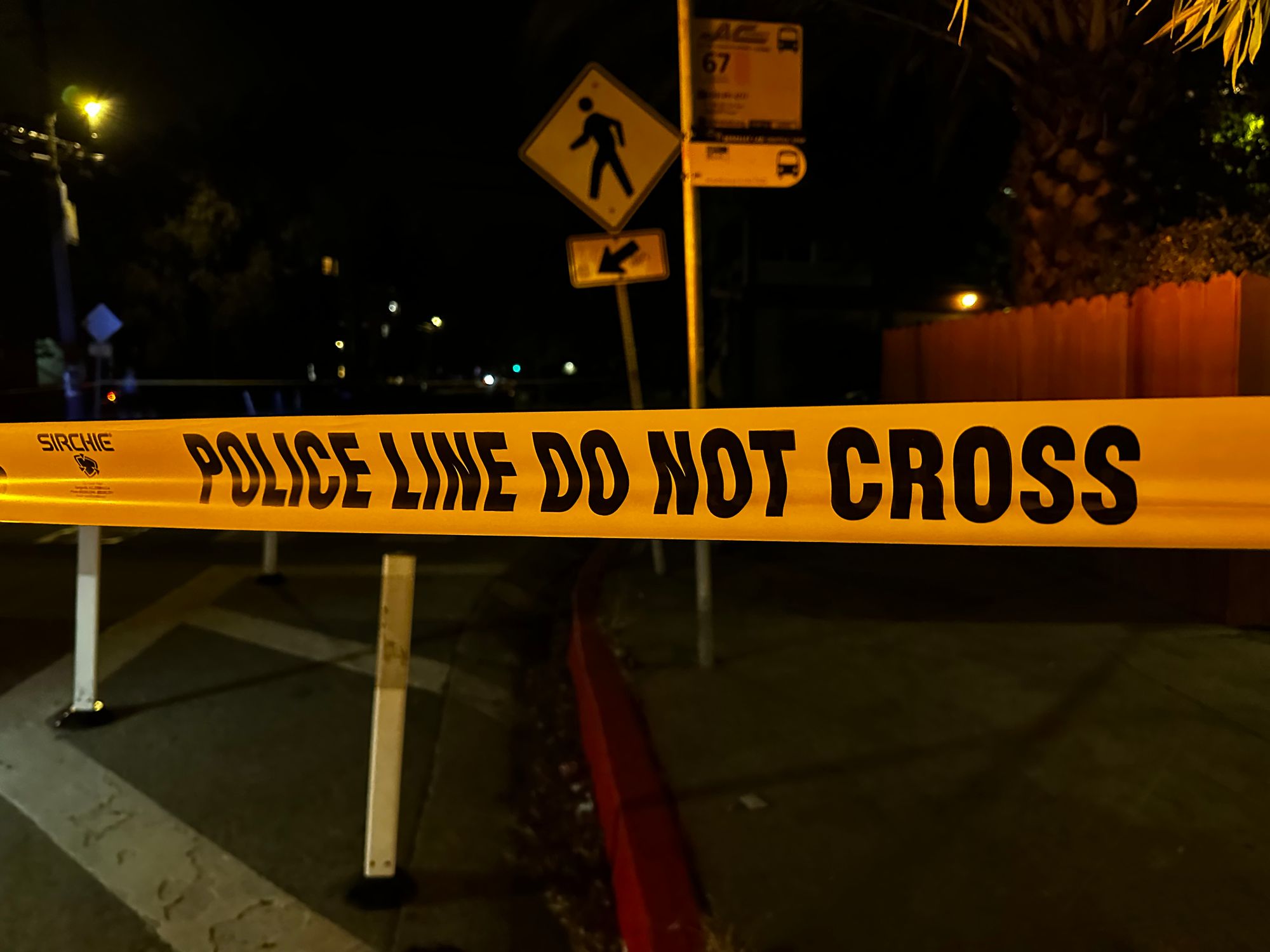 In his remarks Wednesday, Councilman Rigel Robinson described his own close call when a driver doored his fiancee as they rode in a protected bike lane.
"Just a difference of a few seconds would have resulted in her being knocked out in front of a passing vehicle," he said.
Robinson said he was all in favor of prioritizing safety for pedestrians and cyclists, but added that, realistically, it would take time.
The transportation division is "devastatingly short-staffed, and increasingly so," he said, with the list of projects in the queue ever growing. "You will continue hearing about the challenges we have delivering this work."
Robinson also noted that Berkeley had recently lobbied for inclusion in a state pilot project focused on automated speed enforcement. The city was not ultimately chosen for the pilot, he said, but that may change in the coming years.
The city does have fixed surveillance cameras and automated license plate readers coming online to aid police in criminal investigations and enforcement.
For her part, Councilwoman Kate Harrison said she'd like to see more speed studies, speed feedback signs and "occasional targeted enforcement of speed" to address the problem of bad driving.
"We can do engineering. That takes awhile. But, in the meantime, we have to do something about these, sorry, crazy drivers," she said. "I think people have really lost control."
(Harrison did vote, along with the rest of the City Council, in favor of the fixed surveillance cameras for police. But she was absent, due to illness, during the key vote this year for license plate readers in Berkeley.)
Possible boost to the traffic calming budget
On Wednesday, Harrison noted that serious crashes like the one on Halloween bump traffic calming projects up the list, in line with the city's Vision Zero plan to end serious and fatal crashes.
"What I don't want to have happen is to have this end up in a queue somewhere," she said. "I want this at the top."
Harrison said she'd also like to see the city spend significantly more on traffic calming measures.
Mostowfi said the annual budget for those projects and related staff time is just $75,000.
Speed tables cost about $12,000 each while flashing crosswalk beacons are closer to $35,000, he said. Pedestrian-hybrid crosswalk beacons cost "much more," he added.
Harrison said she plans to bring forward an item next week to propose a larger budget allocation, perhaps by tapping into municipal taxes on ride-sharing services in Berkeley.
Those taxes currently go into the general fund, she said, but could potentially be partially diverted to help with traffic safety measures.
Read more about traffic safety in Berkeley.
Shannon Mitchell told officials she supports more money in the budget for traffic calming projects all around the city.
She also said her son had been extremely lucky — but would still have lasting impacts from the Halloween crash, including at least three more months using a wheelchair or crutches.
"He had surgery for his broken femur. He has metal rods in the marrow of his bone keeping it together," she said. "This will not go away for him for a long time."
She said the memory of the crash had persisted, for her as well as many others.
"I'll never be able to unsee the impact of my child. I see it every time I close my eyes," she said. "Every kid there witnessed it. Every parent there witnessed it. And every one of those people, not just me and not just my kids, will see that over and over again — probably forever."
CORRECTION: Councilwoman Kate Harrison missed the initial ALPR vote this year due to illness. She voted in favor of the subsequent contract related to license plate readers. The story has been fixed.
💡
BEFORE YOU GO…
Help The Scanner reach its goal of getting to 1,200 members in November. Support timely, accurate public safety news for you and your neighbors by
signing up now
.